What's behind the pound's pounding
The slide in the pound's value may have been triggered by an announcement from the U.K.'s Chancellor of the Exchequer, Kwasi Kwarteng. On Friday, Kwarteng unveiled the government's plans to implement the biggest tax cut in 50 years while boosting government borrowing to kick-start economic growth.
As part of the initiative, Kwarteng scrapped plans for an increase in corporation tax and slashed the top rate of income tax. The stamp duty for home purchases was trimmed, while the defense budget was boosted. The government also announced a freeze on energy prices for British businesses and consumers.
The tax cuts are expected to cost the government 45 billion pounds ($48.17 billion), while the energy support is expected to amount to 60 billion pounds ($64.12 billion) over the next six months.
And to accommodate higher spending and reduced tax revenue, Kwarteng's office announced a change to the fiscal rules that would allow the British government to borrow more.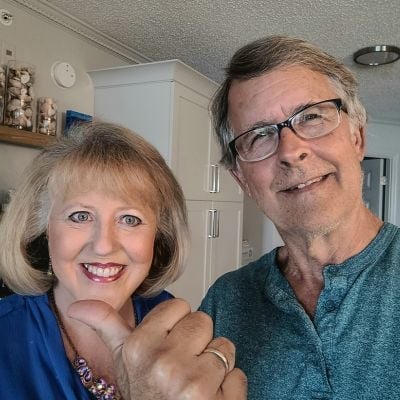 The market responds
Fixed income traders have reacted to this announcement by punishing U.K. government bonds. The yield on the 2-year gilt (British term for "safe bonds") surged 41 basis points on Friday and another 57 basis points on Monday to hit 4.48%.
That means the government's short-term borrowing costs have risen significantly.
Government officials have expressed they believe lower taxes and higher spending could spur growth.
However, analysis from the Organisation for Economic Co-operation and Development (OECD) shows some may not share that same level of confidence. On Monday, based on the new tax and spending measures, the OECD downgraded the U.K.'s growth expectations for this year and next year.
Where the UK goes from here
This level of currency volatility is uncommon for a developed economy.
In a statement on Monday, Bank of England Governor Andrew Bailey said that the bank's monetary policy committee "will not hesitate to change interest rates by as much as needed" to tame inflation and they are "monitoring developments in financial markets very closely."
Some traders were expecting a quick interest rate hike from the Bank of England to help shore up the currency. Others still believe any verbal reassurance from the central bank could be sufficient to stem the losses and prevent a currency crisis.
A weaker currency may have far-reaching effects on the British economy. U.S. exporters may benefit from added revenue while foreign travelers could be encouraged to visit the country as their money stretches further.
Conversely, the weaker pound is bad news for importers and British consumers. The currency crisis could make everything, from fuel to food, more expensive. Britain is already facing an unprecedented wave of inflation, with a current rate of 8.6 %.
Meanwhile, the energy crisis is expected to intensify as winter approaches. A weaker pound could only aggravate these issues.
At the time of writing, the pound has stabilized around $1.07.
Sponsored
Follow These Steps if you Want to Retire Early
Secure your financial future with a tailored plan to maximize investments, navigate taxes, and retire comfortably.
Zoe Financial is an online platform that can match you with a network of vetted fiduciary advisors who are evaluated based on their credentials, education, experience, and pricing. The best part? - there is no fee to find an advisor.