LED lighting
Compared to big household appliances, light bulbs don't seem like a big deal in terms of energy consumption. But it all adds up.
According to the U.S. Department of Energy, lighting accounts for approximately 15% of an average household's electricity use.
To lower the lighting portion of your electricity bill, consider LED bulbs. They consume up to 90% less energy than traditional incandescent bulbs and can last up to 25 times longer.
The Department of Energy says by switching to LED lighting, the average household can save about $225 in energy costs per year.
That said, LED bulbs tend to be more expensive to buy than incandescent bulbs. To get the greatest energy savings, look for LED bulbs that are ENERGY STAR-rated.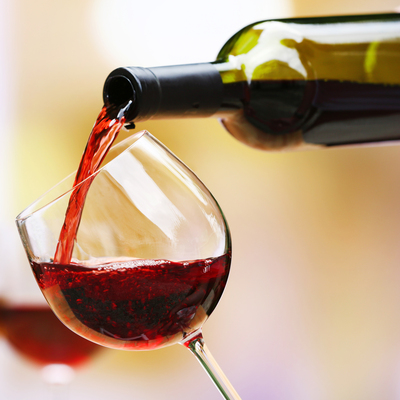 Fine wine is a sweet comfort in any situation — and now it can make your investment portfolio a little more comfortable, too. Now a platform called Vinovest helps everyday buyers invest in fine wines — no sommelier certification required.
Invest Now
Seal and insulate
It's going to be an expensive winter, according to the NEADA. The average cost of home heating is expected to increase by 17.8% this winter — averaging $1,208 compared to $1,025 last winter.
This will be the second year in a row of major price increases after a 36% spike last year.
You might want to consider air sealing your house and adding insulation. The U.S. Environmental Protection Agency estimates that by doing so, homeowners can save about 15% on heating and cooling costs, or an average of 11% on their total energy costs.
You can use caulk for cracks and openings around door and window frames. You can also try weatherstripping to seal movable components such as doors and windows.
Line dry your laundry
Some clothes require line drying because it's more gentle to specific fibers. But the technique can also save you money.
A clothesline obviously costs a lot less than a gas or electric dryer. And it costs even less to operate because it relies on the power of sunlight — which is free.
Project Laundry List — a website that promotes the benefits of line drying — says switching to line drying can reduce your electricity bill by more than $25 per month. Plus, sunlight can work as a natural bleaching agent and disinfectant.
Washing your clothes in cold water can also lead to savings on your energy bill.
Sponsored
Get a piece of commercial real estate
Enhance your portfolio with high-return commercial real estate
First National Realty Partners is the #1 option for accredited investors seeking superior risk-adjusted returns in the grocery-anchored necessity-based retail space.
While commercial real estate has always been reserved for a few elite investors, outperforming the S&P 500 over a 25-year period, First National Realty Partners allows you to access institutional-quality commercial real estate investments — without the leg work of finding deals yourself.
Invest with First National Realty Partners now.