A digital dollar
A CBDC would essentially be a government-issued and -backed "digital dollar" that would be widely available to the general public.
Interest in CBDCs has grown alongside a wave of technological advances in private-sector financial products, including digital wallets, mobile payment apps, and new digital assets such as cryptocurrencies and stablecoins.
The Fed believes a CBDC could have many potential benefits, including: giving U.S. citizens a convenient, electronic form of central bank money, while also supporting faster, cheaper payments and expanding consumer access to the financial system.
But along with those benefits, others argue a CBDC poses issues of autonomy and control. It could essentially create a direct line from the central bank to individual people, meaning that the federal government could have the ability to track every transaction going into and coming out of people's accounts. A CBDC could also be programmable with built-in rules, meaning that the government could impose restrictions on the use of the money.
That being said, the Fed does address those privacy concerns on its site, stating that "any CBDC would need to strike an appropriate balance between safeguarding the privacy rights of consumers and affording the transparency necessary to deter criminal activity." And the central bank indicated that any potential CBDC should be intermediated, meaning that accounts or digital wallets would be offered and managed through the private sector using their existing privacy and identity-management frameworks.
That the Fed is seriously considering the pros and cons of issuing digital cash to U.S. citizens should come as no surprise, as the move was encouraged by President Joe Biden back in March 2022 in an executive order.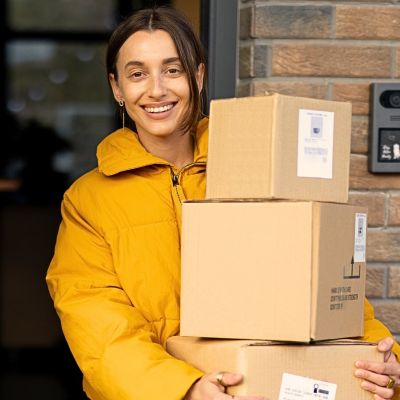 Capital One Shopping's browser add-on automatically applies coupon codes as you shop online. It's absolutely free – plus it takes only two clicks to install. Add the Capital One Shopping browser extension today and start earning discounts of up to 50% on the things you already buy.
Install for Free
What's got Davidson riled up
The Fed says it "has made no decision on issuing a central bank digital currency and would only proceed with issuing a CBDC with an authorizing law."
However, it appears the bank is moving ahead with some planning as Davidson's social media tirade included a preview of a job posting on Indeed for a "Senior Crypto Architect - CBDC" position with the Federal Reserve Bank of San Francisco.
The job description said the Fed "seeks a technologist to perform central bank digital currency research and development" and to "ensure the Federal Reserve is well-positioned to design, develop and implement technology to support a CBDC as may be required by the Board of Governors."
But Davidson believes this level of investment — and the Fed's quest to build a "team on the leading edge of technology research into central bank digital currency," as stated in the job posting — is a sign of what's to come and he's adamant that a CBDC wouldn't be in the best interests of U.S. citizens.
A crusade against CBDCs
Many critics of CBDCs share the same concerns about privacy, a lack of anonymity, increased surveillance, patchy monetary policies and the potential elimination of cash.
Speaking at a recent World Economic Forum event held in China, economist Eswar Prasad discussed the "programmability" of CBDCs.
"You could have […] a potentially better — or some people might say a darker world — where the government decides that units of central bank money can be used to purchase some things, but not other things that it deems less desirable like, say, ammunition or drugs or pornography," he said. "And that is very powerful in terms of the use of a CBDC, and I think also extremely dangerous to central banks."
Davidson described CBDCs on X as "an Orwellian-style payment system that has no place in our government" — and he's not the only dissenting voice in Congress.
In March, Sen. Ted Cruz of Texas introduced a bil that would prohibit the Fed from developing a direct-to-consumer CBDC and ensure that "big government doesn't attempt to centralize or control cryptocurrency."
Bill co-sponsor Sen. Chuck Grassley of Iowa said: "The American people ought to be able to spend their money how they choose without the possibility that every transaction could be tracked by the government. Policy this impactful should be made by Congress, not government bureaucrats, and our bill would ensure that no one is snooping on the finances of hardworking Americans."
Several states, such as Florida and North Carolina, have already passed anti-CBDC laws to restrict their use.
Sponsored
Kiss Your Credit Card Debt Goodbye
Millions of Americans are struggling to crawl out of debt in the face of record-high interest rates. A personal loan offers lower interest rates and fixed payments, making it a smart choice to consolidate high-interest credit card debt. It helps save money, simplifies payments, and accelerates debt payoff. Credible is a free online service that shows you the best lending options to pay off your credit card debt fast — and save a ton in interest.