1. Interest rate hikes are "very much a big deal."
Inflation in the U.S. is rising rapidly with consumer prices up 8.3% from a year ago, and the Federal Reserve in turn increased its benchmark Federal Funds interest rate twice this year, with more rate increases planned throughout 2022. And if you're in the market to move, mortgage rates are up too.
The first step Orman recommends is to figure out exactly where rising interest rates could hit you hardest. Sure, the higher receipts at the gas station and grocery store are highly visible reminders of higher prices.
But interest rate hikes could also hurt you through credit card balances, car loans, new home mortgages and more. Basically, borrowing money is going to cost you more these days, so you'll need to adjust your big purchases on credit accordingly to stay on budget.
"The Federal Funds rate going from basically zero to at least 1.75% may not seem like a big deal, but it is very much a big deal," Orman says in blog post this spring about how to react to swelling interest rates. "And if the hikes in 2022 aren't enough, the Fed will likely just keep raising the Federal Funds rate. Let's hope it doesn't need to come anywhere close to its all-time peak of 19% in 1981. That's not a typo."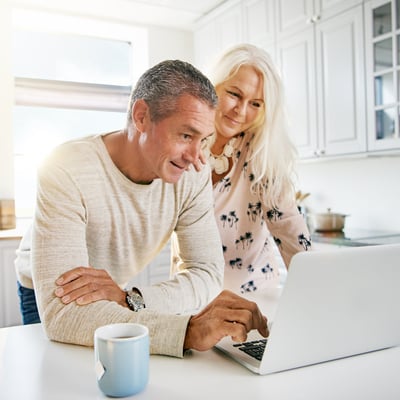 Are you confident in your retirement savings? Get advice on your investment portfolio from a certified professional through Datalign. It only takes 3 minutes to connect with an advisor who puts you first.
Get Started
2. "Take your vulnerabilities and get rid of them."
Now that you know where you could feel the burn of interest rates, it's important to get rid of nonessential debt as soon as possible — especially balances with variable interest rates that move up and down with the federal rate changes.
The first to go should be your credit card debt, which typically has the highest rates, Orman says
She also recommends researching deals from credit card companies, perhaps giving customers a year interest-free. But these balance-transfer deals tend to disappear during a recession, which some economists worry may happen this year.
What's important is that you pay down that high-interest debt as fast as possible, and Orman says there is always a way. You just have to find it.
"There's always something you can do," Orman says in a recent episode of her Women & Money podcast. "I don't care if that's you get four jobs versus three, three versus two, there's always something. But you have to have faith in who you are and that you have the ability to be a warrior and not turn your back on this battlefield."
3. "Is it just possible that you could live on half a paycheck and save the other?"
Orman says she knows what you're thinking about this idea: There's no way you could live on half a paycheck, and save the other half. But Orman wants you to ask yourself, "Why not?" And be truthful because during a recession, you may end up having no choice.
If your hours are cut in half at work, if you lose your job, if your rates go up, you may be forced into that position. So why not try it now as an experiment and create a savings cushion? This is something Orman recommended back in the Great Recession in the late 2000s, and it worked for many viewers on The Suze Orman Show.
"I know a lot of you think that can never happen to you. You have a good job, everything is fine. But what is not fine is how much it is costing you … little by little to really live, pay for things today and do things," Orman said on her podcast.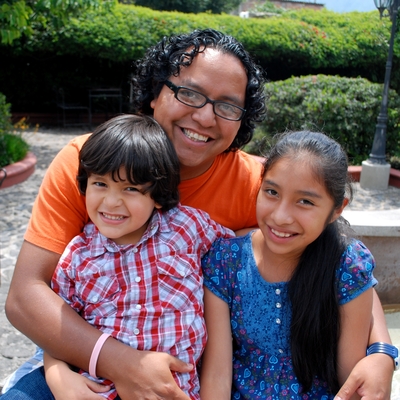 Sign up for Credit Sesame and see everything your credit score can do for you, find the best interest rates, and save more money at every step of the way.
Get Started—100% Free
4. "This recent spike in inflation is temporary."
People tend to panic at times like these. But Orman says it's important to remember that inflation spikes come and go. The most recent surge is highly influenced by global uncertainty, supply chain slowdowns, and businesses having trouble meeting consumer demand after the pandemic shutdowns.
That being said, while inflation may come back down, Orman says it's unlikely to return to super-low levels any time soon. So make sure you have savings set aside, an investment strategy to bring in long-term returns, and take advantage of any government benefits.
"If you are young, you have time to ride out bear markets for stocks. But if you are older, you likely will want to keep less invested in stocks than when you were 20, 30, 40, 50-years-old," Orman said in a recent blog post.
5. "The less you buy … the more inflation supposedly goes down."
Spending less does more than just keep cash in your pocket. It can actually slow inflation, Orman says. Americans felt the urge to get out to buy things and go places after pandemic restrictions eased, and this led to a huge spending increase. With demand so high and supplies running short, that imbalance is part of what led to the interest rate increases we see today.
Those higher rates are supposed to help bring supply and demand back in balance. The idea is that people won't want to borrow as much when rates are high, and as they pull back on purchases on credit, the drop in spending eventually helps push down inflation.
"In general, that normally brings down inflation because the less you buy, the less you spend. The less you spend, the more the economy slows down, the more inflation supposedly goes down," Orman explains on her podcast.
Sponsored
Compare car insurance and save up to $500 a year
If you haven't compared car insurance recently, you're probably paying too much for your policy. Getting quotes from multiple insurers used to be time-consuming, but today's technology makes it easy.
Using a free site like Pretected is easy and could help you save up to $500 a year on car insurance. In mintues, their "smart matching" system will provide tailor-made quotes from insurers that can meet all of your coverage needs - and your budget.
Stay protected on the road and find more affordable car insurance in minutes with Pretected.