Local relief: gas, groceries and tax rebates
More than 30 states have passed or are considering tax relief measures, according to the Tax Foundation think tank. Among them is Kansas, which is eliminating its sales tax on groceries. Other states are considering temporary suspensions of grocery or gasoline taxes.
Maine
The state will give $850 payments to 858,000 residents, using about half of its budget surplus. The relief checks will go to single tax filers making less than $100,000 in adjusted gross income and joint filers making less than $200,000.
Maryland
Baltimore announced a pilot program to give a guaranteed income of $1,000 per month for more than two years to 200 families to "allow young families to put money towards the things that they need the most food, clothes, transportation, medicine, housing, and so much more," Mayor Brandon Scott said. "Our residents know their own needs better than anyone else and are best suited to improve their own well-being."
The program follows the city's effort to provide $400 prepaid cards to up to 15,000 households to cover the cost of basic needs during the pandemic.
New Jersey
The state is following up its 2021 income tax rebate stimulus with a program to send $500 payments to taxpayers who file with tax ID numbers rather than their Social Security numbers. The fund is targeted largely at immigrant workers in the country without authorization who weren't eligible for federal stimulus and beefed-up COVID unemployment payments.
Similarly, New York's Excluded Workers Fund provided payments to low-wage earners who lost income during the pandemic and could not collect federal COVID relief.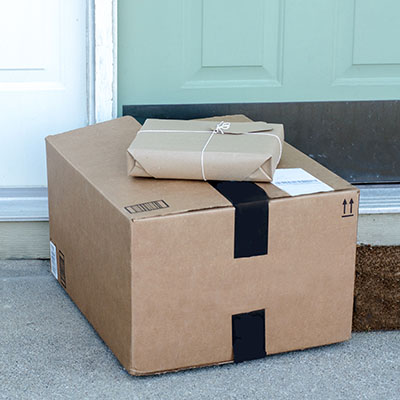 Do stimulus payments drive inflation?
Government aid has come in handy for tens of millions of Americans since the start of the pandemic. Low-income families have benefited from stimulus and child tax credits, while colleges and universities used federal payments to steer money to students, many of whom are already facing staggering long-term debt.
Money for the latest waves of local aid comes, in part, from the billions in federal aid packages sent to state and local governments. But the aid measures vary, in some cases radically, owing to the local-level priorities that typically differ from national ones.
Funds that go unspent before the end of 2026 must be returned — fueling a run on the local aid and creating concern that raising spending power through tax breaks or more stimulus will drive up demand and, thus, prices.
That conflict may vex economists, but state governments will be hard pressed, politically, to let stimulus funds go unused, and policymakers feel pressure to provide relief from high prices.
In many areas, the aid to citizens is kept relatively small or distributed in unusual ways, such as through prepaid gas cards and free transit cards in Chicago, as a way of diluting their inflation impact compared to direct monetary aid.
Guaranteed basic income
The national stimulus conversation has helped give new life to guaranteed income initiatives. The effort in Baltimore — along with attempts in California; Newark, New Jersey; and elsewhere – reflect dramatic attempts to help Americans living below the poverty line.
In the county of Los Angeles, the "Breathe" guaranteed income program gives participants $1,000 a month for three years with participants able to spend the funds how they wish.
The program's website promotes the effort as giving "residents the chance to 'breathe' easier knowing they are more financially secure. … While the benefits of guaranteed income programs have been documented, this will also be an independent research project that will be used to study the effects of this type of program so that the County and other jurisdictions can learn about the project's impact on the economic stability of participants, as well as its impact on participants' overall health and well-being."
Not everyone supports the concept. Critics of basic income programs contend they are expensive safety nets that can keep people out of the labor market while receiving payments that extend inflation risks.
Sponsored
Here's how to save up to $700/year off your car insurance in minutes
When was the last time you compared car insurance rates? Chances are you're seriously overpaying with your current policy.
It's true. You could be paying way less for the same coverage. All you need to do is look for it.
And if you look through an online marketplace called SmartFinancial you could be getting rates as low as $22 a month — and saving yourself more than $700 a year.
It takes one minute to get quotes from multiple insurers, so you can see all the best rates side-by-side.
So if you haven't checked car insurance rates in a while, see how much you can save with a new policy.