Inflation measurements
Krugman's chart seems to indicate that "inflation" has dropped below 2% in September 2023. However, the issue lies in the way he measures inflation. His chart uses the Consumer Price Index but strips out food, energy, shelter and used cars. Critics argue that this measure is simply too narrow.
"Ex food, energy, shelter and cars? What's left, fax machines?" one reply to Krugman's tweet read. The comment was apparently a dig at the professor's infamous 1998 comment that the economic impact of the internet would be less than that of the fax machine.
Other critics argued that Krugman's measure didn't reflect the real economy. The Consumer Price Index, or CPI, is what most people associate with headline inflation. This measure was 3.7% in September, higher than forecasts and much higher than Krugman's chart.
However, this isn't the first time economists or even Fed officials have dissected inflation numbers this way. The Fed has mentioned its focus on core inflation — a measure that strips out energy and food from the CPI basket because these prices can be volatile and impacted by global supply chain issues.
Some economists have also referenced supercore inflation — a measure which strips out food and energy but also housing costs since this data is lagging. What's left is a measure that's focused on domestic labor and services, such as hiring a plumber or getting a haircut. Fed chairman Jerome Powell once argued that supercore inflation "may be the most important category for understanding the future evolution of core inflation."
However, Krugman's measure goes a step further and strips out used car prices too. Why he used this super-supercore measure is unclear. Nevertheless, it highlights a huge gap between how economists view the economy and how the average person experiences it.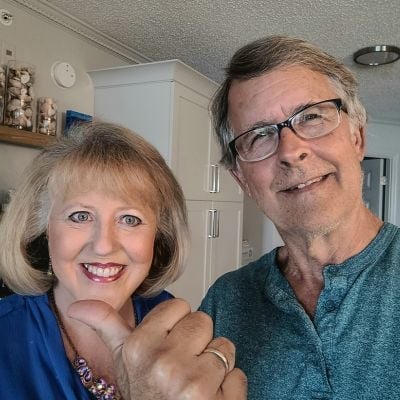 Inflation is an ongoing battle
For average Americans, the war against surging prices is far from over. At 3.7%, headline inflation is still significantly higher than the Fed's 2% target. Meanwhile, 35% of U.S. adults surveyed by CBS and YouGov in September said that the economy was "very bad," while another 31% said it was "fairly bad." Only 8% told researchers that economic conditions were "very good."
This could be linked to the fact that wages haven't kept up with inflation. If the average worker feels like their purchasing power is slipping, the fact that the economy is officially growing and inflation is lower than last year doesn't matter much.
For most Americans, the battle against inflation isn't over until they earn enough to support their families and survive.
Sponsored
Follow These Steps if you Want to Retire Early
Secure your financial future with a tailored plan to maximize investments, navigate taxes, and retire comfortably.
Zoe Financial is an online platform that can match you with a network of vetted fiduciary advisors who are evaluated based on their credentials, education, experience, and pricing. The best part? - there is no fee to find an advisor.