International concerns over USD
While Zack may have felt embarrassed by Ramsey's directness, the host went on to explain this means there really isn't anything to fear. Granted, the goal of these three countries, as well as some countries potentially from the Middle East, is to create their own joint currency, Ramsey stated.
Such an idea has brought about the interest of some countries, including Saudi Arabia's Finance Minister, Mohammed Al-Jadaan who has stated the country would be open to the idea.
Two more countries recently agreed settle trade in their local currencies to cut transaction costs and eliminate dollar conversions. The Indian government recently announced that the country's leading petroleum refiner, Indian Oil Corp. bought one million barrels of oil from the Abu Dhabi National Oil Company using the local rupee for the first time.
Ramsey has also commented on the recent addition of multiple countries to the so-called BRICS coalition. In fact, at the end of the group's summer summit, the leaders of Brazil, Russia, India, China and South Africa jointly announced that Saudi Arabia, Iran, Egypt, the United Arab Emirates, Ethiopia and Argentina would all be invited to join their ranks. A common desire among multiple bloc members is to level a global economic playing field they feel is over reliant on the U.S. dollar.
But for a new currency to replace the dollar, it would need significant international uptake. The dollar was on one side of nearly 90% of all foreign exchange trades in April 2022, according to the Bank for International Settlements. And estimates from the Fed show that between 1999 and 2019, 96% of trade invoicing in the Americas, 74% in the Asian-Pacific region and 79% of the rest of the world were carried out in USD.
Meanwhile, global trust in the dollar remains high. Treasury Secretary Janet Yellen has said no currency currently exists that could displace the greenback.
The same Fed report found that the dollar made up 60% of globally disclosed official foreign reserves as of 2021 — which the analysts say signifies the currency is expected to hold onto its value in the future without losing too much of its purchasing power.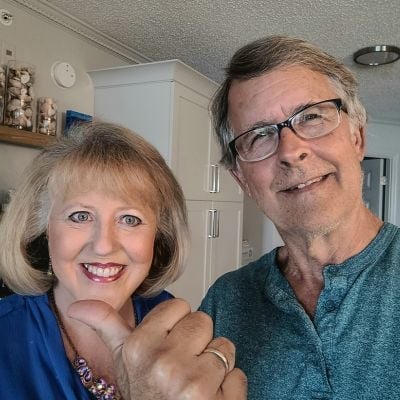 Will this combined dollar devalue the U.S. dollar?
While the dollar has reigned supreme over the better part of the last century, other countries have accused the U.S. of weaponizing that power. And countries like Russia, Saudi Arabia and China are keen to claw back some of that power.
Ramsey points out that similar worries popped up when the European Union put the Euro in place: "We had this exact same crap when France did away with their own currency, Brexit was the big deal when the U.K. was going to get involved or not, and the Euro is now traded all over Europe," said Ramsey.
He went on to state that just as with the Euro, any new currency would still simply convert to the U.S. dollar. And while these countries may be large, they don't take up a lot of the gross domestic product on a global scale.
Ramsey goes on to point out that the GDP of Texas alone is higher than that of Brazil — coming in at $2.4 trillion against Brazil's $1.6 trillion, according World Bank data.
And while China certainly has a large GDP (currently at $17.73 trillion) stacked up to the $23.32 trillion the U.S. accounts for, there's still a large amount of catching up to do on China's part.
"When you put them all together, they don't have the muscle to take down the dollar. They just don't," Ramsey said. "Whatever little currency you create in your fantasy world you've created over there, you're still going to trade it for dollars."
Fear sells
Unfortunately, Ramsey and his team believe this kind of fear over dedollarisation is merely meant to get views for online news outlets. It's happened before and it'll happen again, they say.
But as for the second part of the caller's question: "Should I be concerned about how I'm saving and investing?" the hosts reassured Zack that there's no need to change his strategy over this potential new currency.
"It's not arrogance, it's math. It's not that I'm blinded by the flag or patriotism," Ramsey said. "It's asinine."
*— with files from Bethan Moorcraft
Sponsored
Follow These Steps if you Want to Retire Early
Secure your financial future with a tailored plan to maximize investments, navigate taxes, and retire comfortably.
Zoe Financial is an online platform that can match you with a network of vetted fiduciary advisors who are evaluated based on their credentials, education, experience, and pricing. The best part? - there is no fee to find an advisor.