1. Christopher & Banks Stores closing in 2021: Up to 449
This women's apparel retailer, founded in 1956 as Braun's Fashions, filed for bankruptcy in January 2021 and said it planned to close "a significant portion, if not all, of its brick-and-mortar stores."
Only a few hours following the bankruptcy filing, liquidation company Hilco Merchant Resources announced going-out-of-business sales of 40% to 60% off were beginning at all 449 locations. Cozy cardigans and knits flew off the shelves for the first time in a long time.
Christopher & Banks President and CEO Keri Jones said the company chose to call it quits "due to the financial distress resulting from the pandemic and its ongoing impact."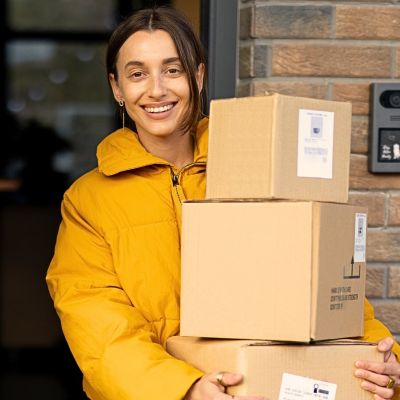 Capital One Shopping's browser add-on automatically applies coupon codes as you shop online. It's absolutely free – plus it takes only two clicks to install. Add the Capital One Shopping browser extension today and start earning discounts of up to 50% on the things you already buy.
Install for Free
2. Family Video Stores closing in 2021: 250
This scrappy movie rental chain outlasted even Blockbuster but just couldn't hold on any longer. It announced in January 2021 that it would close all of its remaining stores.
As the quality and convenience of streaming services improved, it became harder and harder to justify getting in the car to pick up a couple Blu-Rays — not to mention the drive back.
In 2020, Family Video had already culled almost half of its 510 locations.
"While we have faced digital competition from Netflix and others for years, nothing has been as devastating to our business as Covid-19," the company stated in a press release.
3. Starbucks Stores closing in 2020 and 2021: 500
Don't worry too much about your macchiatos: The world's biggest coffeehouse chain is opening just as many stores as it's closing.
As the pandemic unfolded, Starbucks announced plans to close 500 stores in the U.S. between 2020 and 2021 so it can focus on its drive-thru and curbside pickup options.
During an earnings call in October 2020, Starbucks President and CEO Kevin Johnson explained that the chain would actually end up with a slight surplus of stores once the transformation is complete.
"For the Americas, we expect new store openings to be approximately 850, located mostly in the U.S., with roughly 800 store closures across the segment in fiscal 2021, yielding approximately 50 net new stores," Johnson said.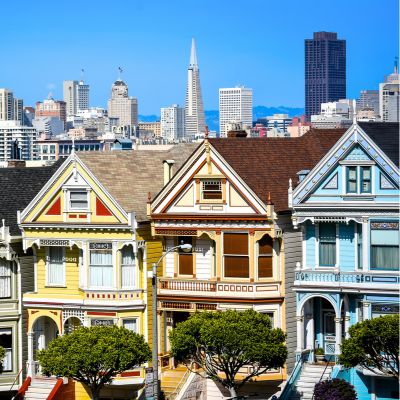 Believe it or not, you don't need millions, or even hundreds of thousands to invest in real estate. Arrived is an online platform where you can invest in shares of rental homes and vacation rentals without the headaches of being a landlord.
Learn More
4. Gap Stores closing between 2020 and 2023 in North America: 220
A new clothing line called Yeezy Gap was due to hit store shelves in the first half of 2021, but even a 10-year deal with Kanye West might not be enough to save this iconic brand.
Consumers are less interested in apparel they now consider "overpriced" and "plain" compared to fast fashion brands like Zara or luxury brands like Nordstrom, says Forbes.
Gap Inc. announced in October that it would shutter 30% of its namesake and Banana Republic stores in North America by the end of 2023, "with the goal of having a smaller and healthier fleet of stores." The move will shift most of the stores out of malls.
"We've been overly reliant on low-productivity, high-rent stores," President and CEO Mark Breitbard said at the time in a statement. "We've used the past six months to address the real estate issues and accelerate our shift to a true omni-model."
5. Godiva Chocolatier Stores closing in 2021: 117
It's a bitter end for this Belgian chocolate maker, which closed all of its brick-and-mortar stores across North America by the end of March.
Godiva had announced grand plans in 2019 to open 2,000 cafes worldwide, including more than 400 in North America, but COVID-19 decimated its in-store foot traffic.
"Demand for the in-person shopping experience offered through Godiva's brick-and-mortar locations has waned as a result of the pandemic and its acceleration of changes in consumers' shopping behavior," the company told Today Food.
You'll still be able to grab your favorite truffles, though. Godiva will maintain its online presence and market its products through major retailers like Target and Costco.
6. Justice Stores closing in 2021: Up to 103
This tween retailer known for glittery earrings and sequin-covered tops was yet another casualty of retail conglomerate Ascena's mounting debt.
Ascena, long-time owner of brands like Ann Taylor and Loft, went bankrupt last summer, taking more than 600 of its 826 Justice stores down with it. The company closed all its DressBarn stores in 2019.
Ascena later announced that it would shutter all remaining Justice stores by early 2021, after selling the business to Bluestar Alliance LLC for $90 million.
The company also completed its sale of Ann Taylor, Loft, Lane Bryant and Lou & Grey to Premium Apparel LLC for $540 million, and Catherines to FullBeauty Brands Operations for $40.8 million.
7. Banana Republic Stores closing between 2020 to 2023 in North America: 130
Like sister chain Gap, Banana Republic is dramatically slimming down its brick-and-mortar presence. Stores closed all across the country, from Florida to Hawaii, as Gap Inc. aims to double its online sales.
Banana Republic tends to focus on more stylish, business-friendly apparel, compared to Gap's simpler designs, but the prices tend to be similar for both brands.
Not all of Gap Inc.'s businesses were lagging behind during the pandemic; its lower-priced brands performed quite well. The clothing conglomerate plans to open 30 to 40 more Old Navy stores and 100 more Athleta stores between 2020 and 2023.
8. The Children's Place Stores closing in 2021: 122
The Children's Place has been clothing kids for over 50 years, but parents see no need to buy the latest fun fashions while so many are learning remotely.
The company announced in June 2020 it would cut down its "mall-based, brick-and-mortar portfolio" in North America after first-quarter financial results revealed net sales had dropped almost 40% compared to the first quarter of 2019.
It planned to downsize by around 122 stores in 2021, with 25 closures in its first quarter and 97 planned by the end of the fiscal year.
9. J.C. Penney Stores closing in 2021 and 2022: Up to 90
This venerable department store chain has survived for almost 120 years but is suffering plenty of indignities along the way.
The company filed for bankruptcy in the spring of 2020, having endured years of declining sales before the lockdowns began, and planned to close almost 30% of its locations.
Mall owners Simon Property Group and Brookfield Asset Management Inc. swooped in to acquire J.C. Penney in December, rescuing it from financial ruin, but all of those closures are still going ahead.
The retailer axed 170 stores last year, and another 90 are on the chopping block for 2021.
10. Fossil Stores closing in 2021: 65 to 75
It's tough to keep acting like it's business as usual after you lose $96 million.
Fossil Group, a watch and handbag designer known for brands like its namesake Fossil and Zodiac Watches, reported a big annual loss in its fourth quarter earnings call.
The company says it plans to take advantage of upcoming lease expirations and "refine" its store count by 15% to 20%. That will hopefully give it an opportunity to improve inventory management, strengthen its supply chain and "make Fossil a more agile, nimble and profitable company."
At the same time, it anticipates digital sales will make up the majority of its sales in the long term and is accelerating its shift online.
11. Disney Stores closing in 2021 (in North America): at least 60
This mega brand pulls in money from a variety of sources — including its legendary movie production company, string of theme parks and successful streaming platform — but a diverse portfolio and pinch of magic isn't enough to save all of its stores.
The Walt Disney Company announced in early March 2021 that at least 60 Disney stores — which sell clothing, toys and other merchandise inspired by its famous films — would close in North America this year.
The conglomerate will instead focus on its digital shopDisney platform, pushing greater integration with Disney Parks apps and the brand's social media platforms.
12. Express Stores closing in 2021: Up to 60
By this point in the pandemic, it's clear no one's buying work wear or party dresses for their Zoom meetings and virtual get-togethers.
Express knows it, too, and the company had already decided to drop a sizable fraction of its stores before COVID-19 arrived.
In January 2020, the retailer said it planned to shutter 91 of its stores by 2022 in an effort to save $80 million each year over the next three years. It terminated 31 U.S. locations that very month, and 35 additional stores were set to close by the end of January 2021.
13. Macy's Stores closing in 2021: 45
Another beloved department store is attempting to salvage what earnings it can during the digital shopping era, which has felled dozens of once-dominant chains.
In January 2020, Macy's announced it would slash a fifth of its stores and 2,000 employees over three years to improve productivity.
Chairman and CEO Jeff Gennette added later, in an earnings call, that he wanted to experiment with smaller stores outside of big malls.
Twenty-nine of the 125 expected closures took place in 2020, according to CBS News. And CNBC recently divulged that Macy's notified employees at around 45 of its stores that they will close by mid-2021.
14. Bed Bath & Beyond Stores closing in 2021: at least 43
Calling Bed Bath & Beyond a "home goods retailer" probably sells it short. Its colossal locations are stuffed to the rafters with a dizzying array of everything from candles to couches.
But with the pandemic curbing foot traffic, the company said in July 2020 that it planned to close around 21% of its stores in the U.S. and Canada over two years. That's 200 locations. Sixty-three would shutter by the end of the year.
"Our immediate goal is to right size our store network in such a way that reduces redundant stores and supports a digital-first platform, with the appropriate number of stores in the right locations, to serve customer demand and accelerate growth," explained CEO John Hartmann during an earnings call.
In 2021, Bed Bath & Beyond officials said 43 stores were slated to close by the end of February and that liquidation sales were already in progress.
15. Fry's Electronics Stores closing in 2021: Up to 31
After almost 36 years in business, Fry's Electronics finally pulled the plug, winding down operations and shutting down its online store completely.
The big-box chain was founded in Silicon Valley in 1985 and offered software, hardware and electronics, toys, cosmetics and home appliances.
The goodbye message on the store site blamed "changes in the retail industry and the challenges posed by the Covid-19 pandemic" for prompting the decision to close all 31 of its stores across nine states.
The company began the process in late February 2021, but it was unclear when the store closures would be completed.
16. Stock+Field Stores closing in 2021: 25
This sporting and shooting goods store went out with a bang, holding some major liquidation sales as it filed for bankruptcy.
Stock+Field carried a variety of outdoor apparel and gear, including firearms and fishing equipment, as well as toys, pet food and plant bulbs and seeds.
"After more than 55 years, Stock+Field is closing its doors at all 25 locations," the company announced on its website in January 2021. "There have been many challenges in 2020, and Stock+Field is not immune to them."
However, it's possible the company may give retail another shot. Stock+Field hopes to reopen stores "at some point in the future."
17. Designer Brands stores Stores closing in 2021: Up to 24
It's a tough environment for flashy footwear. Even if you decide to dress up for your Zoom meetings, no one's looking at your feet.
Designer Brands, which owns businesses like Designer Shoe Warehouse and Camuto Group, says it's considering closing 65 U.S. stores "that would make sense to close upon their natural lease expirations" in the next four years.
The company says around 24 of these stores could be good candidates in 2021, but it was unclear which brands were on the chopping block.
Its flagship retail brand, DSW Designer Shoe Warehouse, was founded in 1991 and operated around 550 stores in the U.S. and Canada.
18. Best Buy Stores closing in 2021: More than 20
Despite a surge in online sales, Best Buy has no desire to use that money to subsidize its brick-and-mortar stores. It plans to shutter at least 20 this year.
"While some traffic will likely shift back to our store channel in fiscal 2022, like many retailers, we believe much of what we saw last year will be permanent," the company said in an earnings call.
In an earnings call in February 2021, Best Buy explained that it closed 20 locations in each of the previous two years and expected to close a higher number last year. It also laid off 5,000 employees, though it planned to add 2,000 part-time positions.
The company added that it's trying to stay nimble by reducing the length of its lease terms, meaning the coming cuts could be abrupt.
19. GameStop Stores closing in 2021: Dozens?
Early last year, a legion of investing pranksters made headlines the world over by sending GameStop's stock to the moon — but it doesn't seem like they actually shopped there.
The world's largest gaming retailer has been shedding hundreds of stores over the last two years, and recent hijinks haven't changed their plans. GameStop was on track to close a total of 1,000 locations by April 2021.
The company hasn't made any major announcements since, but observers have reported more clearance sales across the country, so the culling may not be over. While the gaming industry has been booming as people avoid public spaces, the convenience of digital downloads means GameStop isn't sharing in all that much of the success.
20. Paper Source Stores closing in 2021: At least 11
Greeting card company Paper Source filed for bankruptcy in March 2021, just a year after Papyrus and Carlton Cards landed in the recycling bin.
Paper Source planned to close at least 11 stores while it tried to secure rental concessions and assess other potential locations for closure, according to a court filing.
The Chicago-based retailer was moving to expand after it acquired 30 shuttered Papyrus stores. However, it soon fell victim to the same declining sales that crumpled its rivals.
Founded in 1983, Paper Source sells gift and party supplies as well as stationery and stamps.
21. Kroger Stores closing in 2021: 9
Locals in Montrose, Texas, are mourning the demise of the "Disco Kroger" — named for a neighboring discotheque that arrived in 1980. At night, revelers would rifle through the aisles with a case of the munchies.
"We never want to close any of our stores; however, to keep prices low for our customers across the city, we cannot continue to operate a store that has lost money for a sustained period of time," the supermarket chain explained in a statement.
Kroger promised it wouldn't cut any of the store's 74 jobs when it closed in mid-January 2021 and would offer employees jobs at nearby locations.
Another Kroger in Nokomis, Illinois — the only grocery store in the city — was set to close by the end of January last year. A Ralphs and Food 4 Less store in Long Beach, California, and two QFC stores in Seattle were closed in February, and another two Ralphs and one Food 4 Less in Los Angeles were slated to close in May.
22. Goodwill Stores closing in 2021: 8
While struggling families could certainly use some deep discounts on clothes, books and toys, people are understandably wary of secondhand items right now. Goodwill stores closed for most of the pandemic.
The nonprofit thrift store closed eight locations and laid off 61 employees in the San Francisco Bay Area in March.
"We have had to make a difficult decision for economic reasons," said Mike Keenan, president and CEO of Goodwill Industries of the Greater East Bay.
"Our employees are our first priority, and we will continue to do everything we can to support them at this difficult time and fulfill the Goodwill mission in our remaining stores and facilities."
23. Michaels Stores closing in 2021: At least 5
Crafty shoppers who kept an eye on the headlines were able to snag some marked-down scrapbooking and art supplies early last year.
Although the arts-and-crafts retailer didn't make any formal announcements, news outlets have reported store closures across the country, including in New York and South Carolina. Those stores were slated to close by the end of January 2021.
Then in March — after its stock price had recovered from the worst of the coronavirus crash — Michaels retreated from the public markets, getting scooped up in a $3.3 billion deal with Apollo Global Management. It's actually the second time the company has gone private; it was acquired by another firm in 2006 before going public again in 2014.
24. Toys R Us Stores closing in 2021: 2
This beloved toy store is packing up its Barbies and building blocks for a second time.
After Toys R Us declared bankruptcy in 2018 and started closing hundreds of stores, a newly formed company called Tru Kids appeared to snap up the brand.
Tru Kids reintroduced two stores in New Jersey and Texas in 2019 and planned to open more later. Both locations permanently closed in January of last year, hurt by reduced foot traffic in malls.
Even so, it's hard to keep that cartoon giraffe down. The brand management company WHP Global bought a controlling interest in Tru Kids recently and plans to open Toys 'R' Us locations yet again in the future.
25. Bloomingdale's Stores closing in 2021: 1
Macy's shut down one Bloomingdale's location, along with the dozens of its namesake Macy's stores, in 2021, as part of a three-year plan to improve productivity.
The Bloomingdale's in Santa Monica, California, was set to close by spring. It was one of the major anchors at the Santa Monica Place mall, alongside discount clothing retailer Century 21, which closed in December 2020.
The higher-end department store chain was founded in 1861 by the Bloomingdale brothers, who initially specialized in poofy-looking hoop skirts. The company was acquired by Macy's in 1995.
Sponsored
Kiss Your Credit Card Debt Goodbye
Millions of Americans are struggling to crawl out of debt in the face of record-high interest rates. A personal loan offers lower interest rates and fixed payments, making it a smart choice to consolidate high-interest credit card debt. It helps save money, simplifies payments, and accelerates debt payoff. Credible is a free online service that shows you the best lending options to pay off your credit card debt fast — and save a ton in interest.