Shopping on Amazon
While it's true that Capital One Shopping and Honey both look for lower prices when you're browsing on Amazon — and both take taxes and shipping into account — one casts a much wider net than the other.
Honey checks to see whether any third-party Amazon Marketplace sellers are offering a better deal than Amazon itself. Meanwhile, the Capital One Shopping extension compares Amazon's prices with Marketplace sellers and thousands of other online retailers.
The difference is night and day. We rifled through more than 50 random items across every department on Amazon and didn't find any that would be cheaper thanks to Honey comparing sellers.
Meanwhile, we found 10 items that had significant discounts through Capital One Shopping. Some had a lower listed price, some had potential savings from coupons and others had a lower "net price" thanks to the service's built-in rewards program. (More on that later.)
Capital One Shopping extension savings
| Item | Amazon.com | Capital One Shopping |
| --- | --- | --- |
| Apple AirPods Pro | $232.14 | $197.60 (eBay, with est. discount) |
| Philips Sonicare 4100 | $52.95 | $32.54 (eBay, with est. discount) |
| Ninja Kitchen System | $159 | $131.22 (JCPenney, with est. discount and shopping credits) |
| Kong Dog Toy (L) | $18.98 | $15.43 (eBay, with est. discount) |
| The Wire: Complete Series | $111.28 | $108.14 (Walmart, with est. shopping credits) |
| Lego Baby Yoda | $84.75 | $68.92 (eBay, with est. discount) |
| Weber Q1400 Electric Grill | $285.14 | $277.07 (Walmart, with est. shopping credits) |
| Mario Kart Live Home Circuit | $95.50 | $78.26 (eBay, with est. discount) |
| Fitbit Versa 2 Smartwatch | $165 | $136.41 (eBay, with est. discount) |
| Bosu NexGen Balance Trainer | $135.13 | $131.32 (Walmart, with est. shopping credits) |
All prices include tax and shipping and were found on Feb. 19, 2021. Savings may vary. Sample results shown.
In total, Capital One Shopping was able to save us $159.96 more than Honey did (which was $0).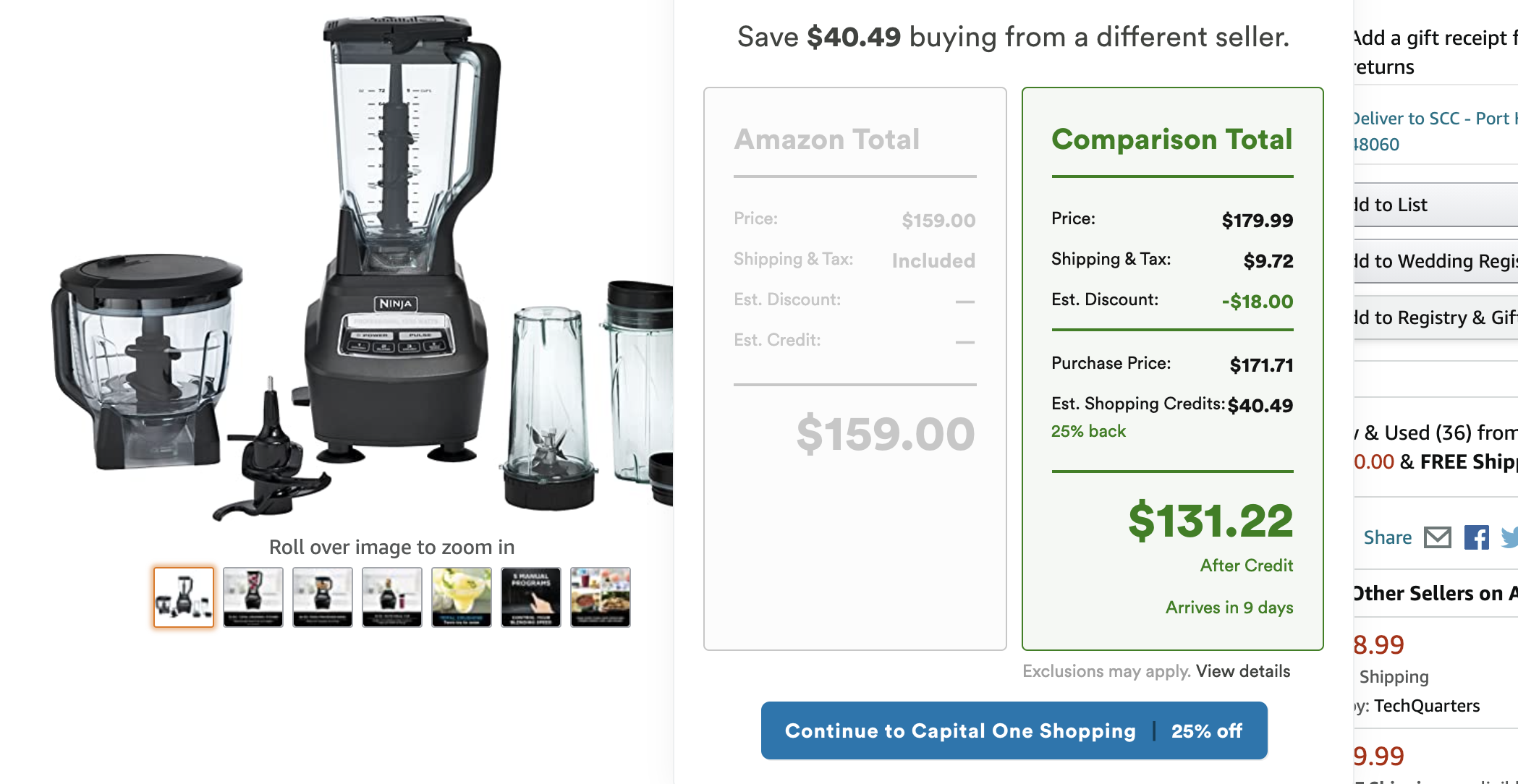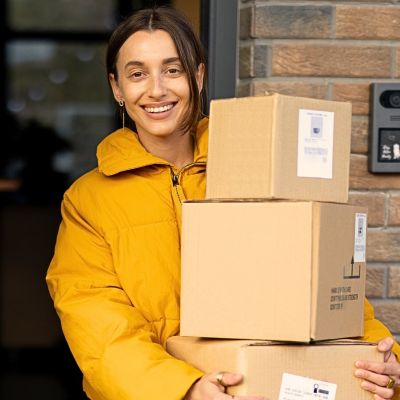 Capital One Shopping's browser add-on automatically applies coupon codes as you shop online. It's absolutely free – plus it takes only two clicks to install. Add the Capital One Shopping browser extension today and start earning discounts of up to 50% on the things you already buy.
Install for Free
Searching for coupon codes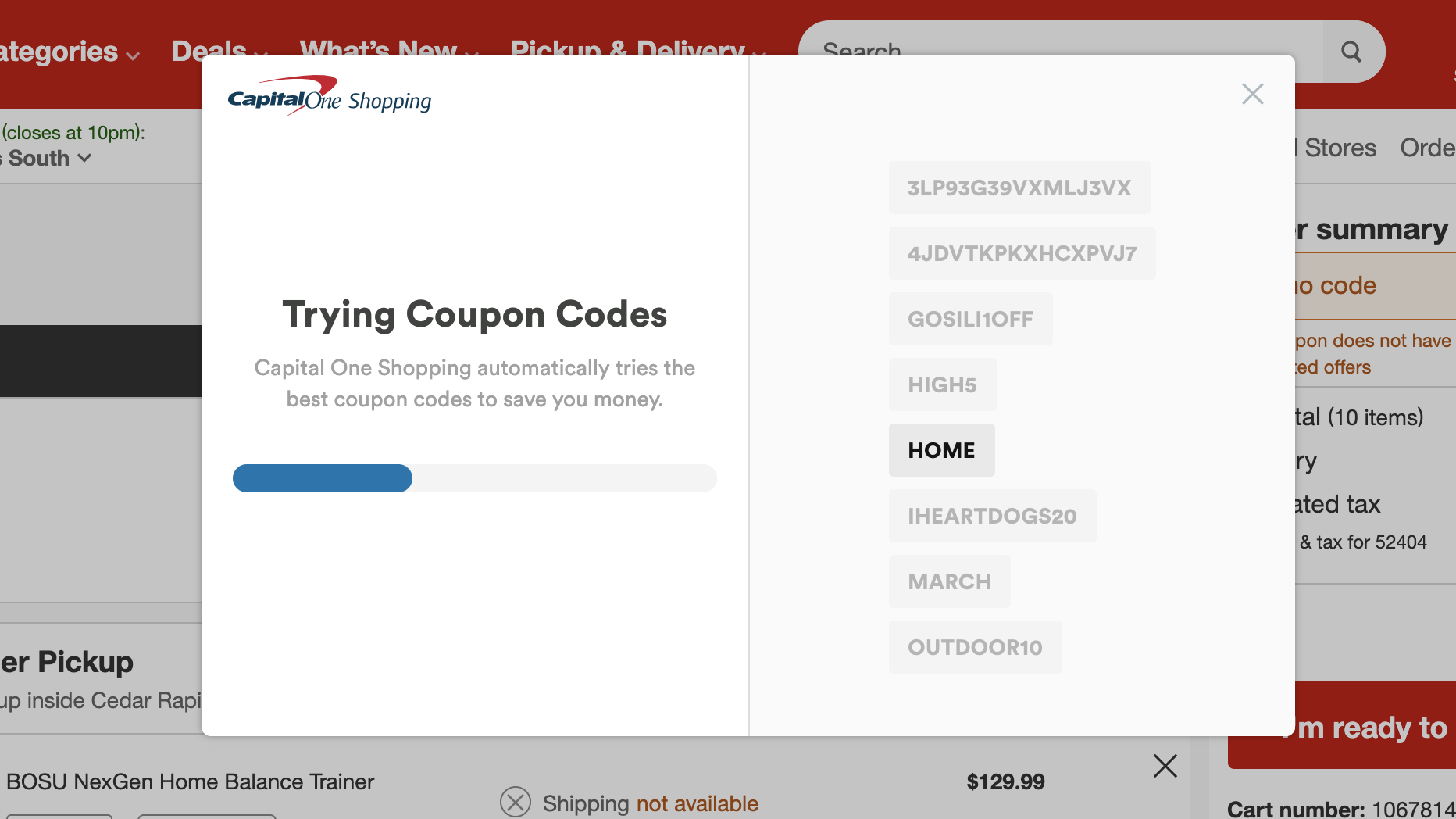 Both services maintain their own databases of coupon codes that have worked in the past, and they'll try to apply them to your order before you check out at thousands of online stores.
The Capital One Shopping extension scans for coupons when you're browsing on Amazon, but Honey doesn't — so we decided to try them out with Target instead.
When we filled up our Target cart with the same items we selected on Amazon, none of the codes that either browser extension found actually worked with our particular order, so it's hard to say which one finds more up-to-date codes or bigger discounts.
Honey does seem to have the edge in terms of the sheer number of online retailers it's compatible with. The service says it works with more than 40,000 stores, while Capital One Shopping says it works with more than 30,000.
That being said, many big retailers like Walmart, Adidas and T.J. Maxx work just fine with both.
Earning rewards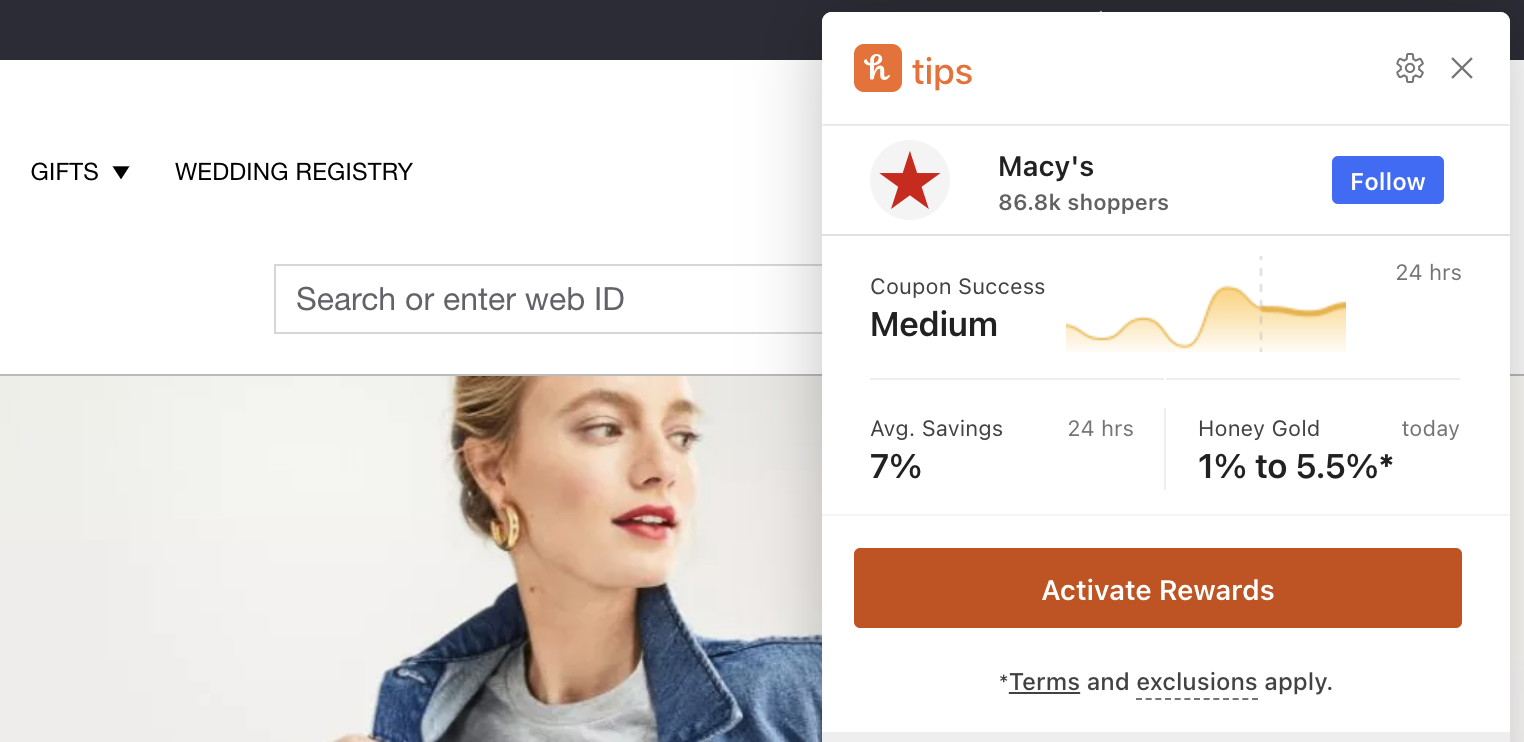 In addition to hunting for lower prices, both Capital One Shopping and Honey offer bonus rewards for shopping at their partner brands.
When you shop at participating sites with Capital One Shopping, you'll earn Capital One Shopping Credits that you can redeem for gift cards at top retailers like Walmart and eBay. You can also link your debit or credit card to your account so you can earn Credits when you pay in-store, too. Just provide your ZIP code to see local offers near you.
With Honey, you'll earn "Honey Gold" whenever you make a purchase at one of over 5,000 stores — but only when you shop online. Honey Gold can also be redeemed for gift cards at all kinds of places, so you won't be hurting for a way to spend it.
The rewards each service offers vary wildly depending on the retailer and the specific items you're buying — you might get as little as 1% back or as much as 45% — so you'll need to sign up and see which deals appeal to you.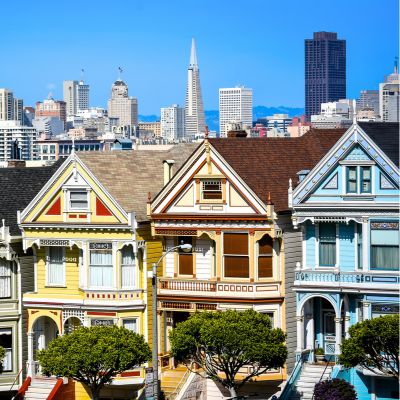 Believe it or not, you don't need millions, or even hundreds of thousands to invest in real estate. Arrived is an online platform where you can invest in shares of rental homes and vacation rentals without the headaches of being a landlord.
Learn More
Capital One Shopping vs. Honey: Which extension saved us more?
While the results may differ depending on your own buying habits, the Capital One Shopping extension was the clear winner in our test.
The fact that Capital One Shopping checks prices on Amazon against thousands of online retailers instead of just other Amazon Marketplace sellers gave it a distinct leg up — and landed us more than $150 in savings over Honey.
Although neither browswer extension found us any coupon codes for our particular cart at Target, Capital One Shopping tried out more. And when it comes to gathering rewards, Honey is stuck in cyberspace, while you might also get Capital One Shopping Credits when you pick up your morning coffee.
If you're curious about how much you could save, download Capital One Shopping for free today. It only takes seconds to install but it could save you serious money in the future.
Sponsored
Kiss Your Credit Card Debt Goodbye
Millions of Americans are struggling to crawl out of debt in the face of record-high interest rates. A personal loan offers lower interest rates and fixed payments, making it a smart choice to consolidate high-interest credit card debt. It helps save money, simplifies payments, and accelerates debt payoff. Credible is a free online service that shows you the best lending options to pay off your credit card debt fast — and save a ton in interest.