Closing in on a new record Current prices are "just cents away from the highest Thanksgiving gas prices ever recorded," says Patrick De Haan, head of petroleum analysis at fuel savings app GasBuddy, in a release.
"Americans are responding to the prices by slamming the car door shut and staying off the road."
Based on a recent survey, GasBuddy expects just a third of Americans will travel for Thanksgiving this year, a slight decline from 2020 and way down from two thirds in 2019.
Half of those staying at home pointed to high gas prices as a major factor.
That's not all. The company adds "there remains a remote chance" the price of gas will suddenly surge and beat Thanksgiving 2012's record of $3.44 per gallon.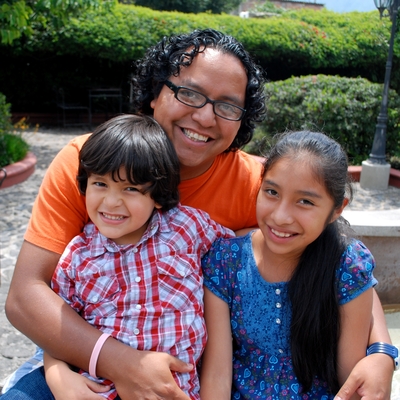 Sign up for Credit Sesame and see everything your credit score can do for you, find the best interest rates, and save more money at every step of the way.
Get Started—100% Free
Biden takes aim at providers Responding to the uproar over high prices, President Biden called on federal regulators this week to investigate whether oil-and-gas companies are profiting illegally.
"The bottom line is this: gasoline prices at the pump remain high, even though oil and gas companies' costs are declining," Biden says in a letter to the Federal Trade Commission.
Biden notes the price of unfinished gasoline has dipped slightly over the last month, while prices at the pump have gone up. The White House estimates that, based on historical averages, Americans should be spending a quarter less per gallon.
Meanwhile, the industry maintains that prices remain high because supply is taking time to catch up to rising demand as the economy recovers.
The cost of crude oil tanked in 2020 while COVID was wrecking economies and preventing people from traveling. The OPEC cartel and its allies responded by slashing oil production, and they've been slow to boost output again. Domestic production was also interrupted this year by Hurricane Ida and a cyberattack on the Colonial Pipeline.
While supply is tight, Senate majority leader Chuck Schumer and other leaders are urging Biden to tap into the nation's Strategic Petroleum Reserve — hundreds of millions of barrels stored underground in case of emergency.
Many drivers will choose to eat the cost While GasBuddy expects fewer Americans will hit the road for Thanksgiving this year, other experts are skeptical.
"Given the robust travel we have seen this year, I think it's fair to say people will be heading out this Thanksgiving," says Andrew Gross, public relations manager at AAA.
In fact, AAA predicts travel volumes will return to within 5% of pre-pandemic levels.
"AAA has found that traditionally, higher gas prices do not impact travel plans," Gross says. "People will take that vacation and they budget for higher gas prices — perhaps fewer meals out, etc."
As for the possibility of breaking new records, Gross thinks gas prices won't experience a significant rise or drop but will increase a bit each week for the rest of the fall.
How to budget for pain at the pumps Whatever happens over the next week, there's no disputing that gas prices are already burning a hole in the family budget.
A good way to fight higher fuel costs is by scouting around for lower prices, because what you pay can vary by up to $1 a gallon within the typical metro area, GasBuddy says.
But gas isn't the only thing that will cost more this year. AAA says rates at mid-range hotels have surged 39%, while rental cars are about 4% more expensive.
That's not to mention the price of food, which has ballooned over the last year and a half. (Apologies to the Thanksgiving hosts out there.)
Here are a few ways to save money ahead of this very expensive Thanksgiving weekend and well into the future:
Sponsored
Compare car insurance and save up to $500 a year
If you haven't compared car insurance recently, you're probably paying too much for your policy. Getting quotes from multiple insurers used to be time-consuming, but today's technology makes it easy.
Using a free site like Pretected is easy and could help you save up to $500 a year on car insurance. In mintues, their "smart matching" system will provide tailor-made quotes from insurers that can meet all of your coverage needs - and your budget.
Stay protected on the road and find more affordable car insurance in minutes with Pretected.