10. Anti-spitting protective hats Amazon
Have you ever wondered, "Hey, what's it like to LARP as a salad buffet bar?" Or wanted that chic welder look without all the weight?
Look no further than the anti-spitting protective hat.
It's a great unisex fashion accessory, because germs don't discriminate.
Thankfully, you don't need to commit to this particular style. You can get sun hats with a screen on it, baseball hats with a screen on it. If it goes on your head, you can put a screen on it.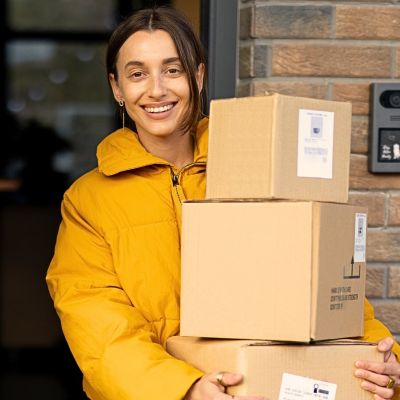 Capital One Shopping's browser add-on automatically applies coupon codes as you shop online. It's absolutely free – plus it takes only two clicks to install. Add the Capital One Shopping browser extension today and start earning discounts of up to 50% on the things you already buy.
Install for Free
9. 'PhoneSoap' UV sanitizers Amazon
Your phone has more germs than a toilet seat. That's a fact. It's strange that it took a global pandemic for people to start being less disgusting and actually clean the thing they touch multiple times a day.
A normal disinfecting wipe should be sufficient, but since those are in short supply these days, one company has stepped in to fill the void.
Enter "PhoneSoap" — a product that claims it can zap 99.9% of germs by dousing your phone in high-powered UV light.
It's like a tanning bed for your phone. Don't be alarmed if Siri starts talking like someone from Jersey Shore.
8. Creepy face masks Etsy
Several states have urged Americans to wear some form of face covering when they go outside. Covering your nose and mouth can reduce the number of germs you spray while sneezing, coughing or — as Canada's prime minister calls it — "speaking moistly."
People are getting so comfortable with the new accessory that they're turning them into fashion statements. That's all well and good, but some miscreants are making the pandemic even more horrifying with their style choices.
Werewolves haven't been scary for a long time, but these dog masks make us want to jump out of our skin. And surprising someone with a "Here's Johnny!" while wearing this mask from The Shining is just going to get you smacked in the face.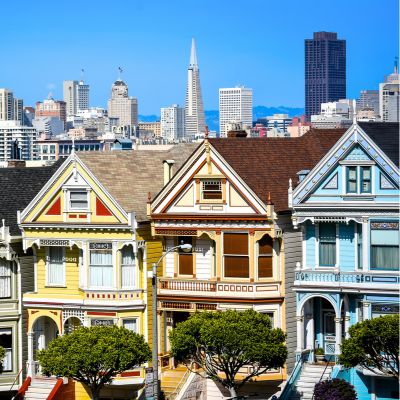 Believe it or not, you don't need millions, or even hundreds of thousands to invest in real estate. Arrived is an online platform where you can invest in shares of rental homes and vacation rentals without the headaches of being a landlord.
Learn More
7. Foaming soap flakes Wish
Shortages of hand sanitizer have made it difficult to get your, er, hands on travel-sized disinfectant. What's a person to do?
A number of sellers on Wish have stepped up to the plate with these portable soap sheets — 100 count, hopefully enough to last you until the next pandemic.
Really, though, the point of hand sanitizer is that you can use it when you don't have access to a sink. Can you honestly use this on the go?
When you're standing in a Kroger parking lot with a bottle of water and soap residue all over your jeans, let it be a reminder to pause before buying junk on Wish.
6. Balls shaped like the coronavirus Ravelry.com
COVID-19, am I right? What a trying time.
What better way to keep your mind off all the illness and isolation than a squishy coronavirus stress ball? This is the one time you can expose yourself to the virus risk free.
If that's not safe enough, go completely hands-off and play around with a coronavirus-shaped hacky sack. Give that bug the kicking of its life while we wait for a vaccine to come along and do it for real.
5. Bidet attachments Not just for Europeans anymore.
Humans are weird, and for some reason our hive-mind led people to believe you need a three-year supply of toilet paper to weather a global pandemic. Now the TP shortage has people scrambling for alternatives.
If you don't have any toilet paper left and you don't have the mental resolve to use advertising mailers where the sun don't shine, you might want to join the legions of Americans discovering the centuries-old bathroom device.
Jason Ojalvo, CEO of bidet manufacturing company Tushy, told The Guardian that sales eclipsed $1 million a day. Now that's doing your business.
4. Vodka No, not for the reason you think.
Though people are definitely drinking more during the pandemic — unrelated to all the homeschooling, we're sure — others are expressing an interest in vodka's medicinal properties. The hope is that vodka can become a life-hack version of hand sanitizer and a cleaning solution for countertops and other high-touch surfaces.
Unfortunately, even distilleries are warning that the alcohol content in vodka isn't high enough to act as an effective disinfectant. You won't kill the coronavirus, but you will make your house smell like a dive bar.
3. Vegetable seeds People who six weeks ago could barely boil an egg are now fancying themselves feudal peasants and taking up the humble pursuit of subsistence farming.
Vegetable seeds have become a hot-ticket item. One 144-year-old seed company in Pennsylvania had to close down in order to catch up with the demand.
Someone might want to explain to these wannabe agrarians that farming is a little more difficult than Animal Crossing would have you believe, especially if you live in a 600-square-foot apartment in New York City.
2. Thermometer guns It looks like something you'd use to rob a bank or hand out speeding tickets, but these no-touch infrared thermometers are showing up everywhere.
Big businesses like Walmart and Amazon have been checking employees for fevers before they're allowed to start their work day. A few independent stores are screening customers as well.
These devices have been criticized for their accuracy, but they're a better alternative to sticking something in everyone's mouth (or, you know, the other place).
If you don't trust your partner not to touch their face when they go outside, you can get a thermometer gun for household use, too.
1. Quarantine stickers Amazon
People decorate their vehicles in the strangest ways. Fuzzy dice. Girls on mud flaps. Unspeakable things dangling from the trailer hitch.
So perhaps it shouldn't come as a surprise that people would buy a car decal of an anthropomorphized coronavirus. Or a decal of Calvin urinating on said virus.
Look, the way you express yourself is up to you. Just don't be surprised if a hitchhiker decides to pass on your offer of a ride.
Sponsored
Kiss Your Credit Card Debt Goodbye
Millions of Americans are struggling to crawl out of debt in the face of record-high interest rates. A personal loan offers lower interest rates and fixed payments, making it a smart choice to consolidate high-interest credit card debt. It helps save money, simplifies payments, and accelerates debt payoff. Credible is a free online service that shows you the best lending options to pay off your credit card debt fast — and save a ton in interest.