Funding for essential workers who keep America fed Farm and meatpacking plant workers will be able to receive money through a new Farm and Food Workers Relief grant program, announced this fall.
The U.S. Department of Agriculture says grocery workers also can apply for some of the cash.
The Americans who'll qualify for the payments all who work in food-related industries, where sheltering in place or working from home was not possible.
State agencies, nonprofits and tribal entities have until Feb. 8 to apply for the funds, which those groups are set to receive in June. Then workers will apply to those groups for their payments.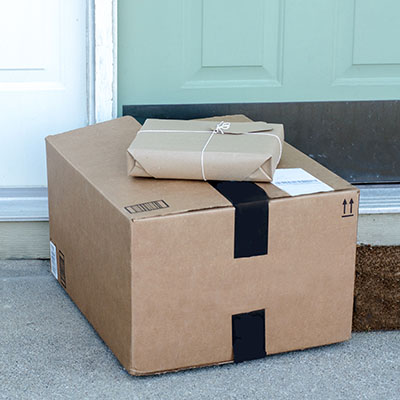 Stimulus checks for hundreds of dollars Farmworkers and meatpackers are entitled to up to $600 per person for pandemic health and safety-related costs, including personal protective equipment, child care and expenses related to testing or quarantining, the USDA says.
Approximately $20 million of the $700 million pool of money will be set aside for grocery store employees. However, the amount individuals in that industry will receive is not yet known.
"Our farmworkers, meatpacking workers and grocery workers overcame unprecedented challenges and took on significant personal risk to ensure Americans could feed and sustain their families throughout the pandemic," says Agriculture Secretary Tom Vilsack, in a news release.
"They deserve recognition for their resilience and financial support for their efforts to meet personal and family needs while continuing to provide essential services," Vilsack says.
When it comes time to apply in 2022, workers must show proof of employment and provide "self-certification" of their pandemic-related expenses. Itemized receipts won't be necessary, according to Agriculture Department guidance.
How to get a little more stimulus ASAP This new round of assistance is narrowly targeted. But if your budget is feeling tight these days because of the pandemic and inflation, or you could just use a little extra spending money, there are several options to help you create your own stimulus.
Sponsored
Here's how to save up to $700/year off your car insurance in minutes
When was the last time you compared car insurance rates? Chances are you're seriously overpaying with your current policy.
It's true. You could be paying way less for the same coverage. All you need to do is look for it.
And if you look through an online marketplace called SmartFinancial you could be getting rates as low as $22 a month — and saving yourself more than $700 a year.
It takes one minute to get quotes from multiple insurers, so you can see all the best rates side-by-side.
So if you haven't checked car insurance rates in a while, see how much you can save with a new policy.