The government has been covering the costs
The American government has covered the cost of vaccines distributed in the country since they were developed and started being distributed in late 2020. It bought more than 500 million doses from Pfizer, and paid between $20 and $30 each.
According to the Centers for Disease Control and Prevention, more than 265 million people, or 80% of the U.S. population, are fully vaccinated against COVID-19. But fewer than 20 million have taken the latest booster, signaling that demand is dropping precipitously.
And while the cost seems astronomical, Pfizer reportedly said that it expects people who have private health insurance or coverage through public programs like Medicare or Medicaid won't have to pay out of pocket for their shots.
More: 3 healthcare stocks that could boost your portfolio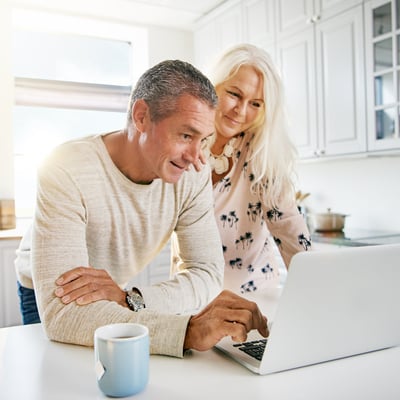 Are you confident in your retirement savings? Get advice on your investment portfolio from a certified professional through Datalign. It only takes 3 minutes to connect with an advisor who puts you first.
Get Started
Fewer people getting boosted
Vaccine producers have been in a bit of a pickle. As demand for the vaccine has waned, investors' concerns about a drop in earnings have been growing.
Analysts surveyed by Factset had said they expected the company's sales to decline given the anticipated slowdown in vaccinations. And while the price hike will help the company cushion the blow of softening demand, the announced increase by Pfizer was higher than many people expected.
And it will likely have repercussions for other vaccine manufacturers, like Moderna.
Moderna's shares are down 46% this year — but the company did see a 9% boost last week when news of Pfizer's plans was released. Moderna, for its part, is also expected to raise the price of its vaccine to a more affordable $60, according to Barron's.
And while this might be comforting news for investors, it's not all that comforting for anyone who still needs a shot or a boost.
Sponsored
Compare car insurance and save up to $500 a year
If you haven't compared car insurance recently, you're probably paying too much for your policy. Getting quotes from multiple insurers used to be time-consuming, but today's technology makes it easy.
Using a free site like Pretected is easy and could help you save up to $500 a year on car insurance. In mintues, their "smart matching" system will provide tailor-made quotes from insurers that can meet all of your coverage needs - and your budget.
Stay protected on the road and find more affordable car insurance in minutes with Pretected.