What is an appraisal contingency?
When you make an offer on a home, you can include a few different clauses that stipulate certain conditions that must be met for the deal to go through. An appraisal contingency is one of these clauses, and it that protects homebuyers.
When you're serious about purchasing a home, you'll put down what's called an earnest deposit. The deposit will be a small percentage of your down payment that you put into escrow (that is, a neutral, third-party account) until the deal goes through.
Once the home has been evaluated, if the appraised value and what you've agreed to pay for the home don't match, an appraisal contingency clause allows you to withdraw your offer and keep your deposit.
You can add the appraisal contingency, along with any other clauses your real estate agent may recommend, when you submit an offer to the seller. And, as with the purchase price, closing date or any other contingencies, the seller can either accept, reject or counter your offer.
More: What is escrow?
Stop overpaying for home insurance
Home insurance is an essential expense – one that can often be pricey. You can lower your monthly recurring expenses by finding a more economical alternative for home insurance.
SmartFinancial can help you do just that. SmartFinancial's online marketplace of vetted home insurance providers allows you to quickly shop around for rates from the country's top insurance companies, and ensure you're paying the lowest price possible for your home insurance.
Explore better rates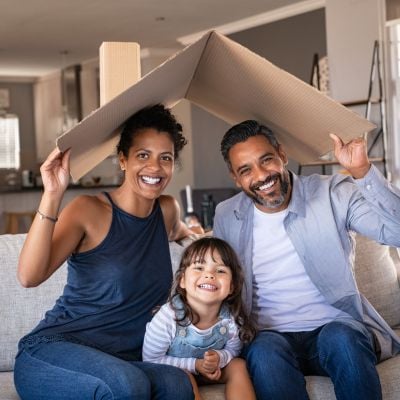 Waiving an appraisal contingency
As you might imagine, sellers are not so enthusiastic about appraisal contingencies. From their perspective, it's just one more thing that may cause a sale to fall through or impact how much they're likely to make on the sale.
One way to sweeten the pot on your offer is to waive the appraisal contingency. If you're hoping to buy in a red-hot market where the value of homes is high and the availability of listings is low, an appraisal contingency may be a mark against your bid.
If you're willing to risk the chance that you may pay more than the home is worth, waiving this contingency will strengthen your offer.
Your real estate agent can be a great resource for you here if you're struggling with whether to waive the contingency. The agent will have a good understanding of your local market and how to balance making a successful offer vs. protecting your financial interests.
Pros and cons of an appraisal contingency
Are you feeling confused about whether to include this clause with a real estate offer? Let's go over the pros and cons of an appraisal contingency.
Pros
An appraisal clause protects you as a buyer, particularly if it's your first time and you're less familiar with the process of making an offer. Having the home inspected will help you make sense of what the property and its features are actually worth, while safeguarding your finances. It reduces the risk that you'll offer too much and overextend yourself.

An appraisal contingency also is a great option if you fall in love with a home that happens to be at the very top of your budget. If the appraisal finds the house is overpriced, it could give you room to negotiate the sale price with the seller. If the seller is motivated to get the deal done, an appraisal may be the edge you need to get yourself a better deal.
Cons
An appraisal clause can make you look less desirable as a buyer. If there are a number of bids on a home and yours includes an appraisal contingency, the seller may lean toward a different offer without the clause. Sellers will always prefer a no-strings-attached offer.

If you're really set on the home and there's a discrepancy between the appraised value and the sale price, you're going to be stuck holding the bag. If the home isn't worth the selling price, the lender doesn't have to go ahead with your loan, or will ask you to put up the difference between the value and the purchase price.
Need cash? Tap into your home equity
As home prices have increased, the average homeowner is sitting on a record amount of home equity. Savvy homeowners are tapping into their equity to consolidate debt, pay for home improvements, or tackle unexpected expenses. Rocket Mortgage, the nation's largest mortgage lender, offers competitive rates and expert guidance.
Get Started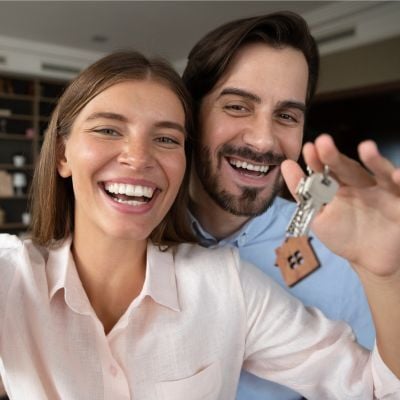 How does an appraisal contingency benefit a buyer?
Essentially, these contract provisions are meant to keep you from paying more for a home than is fair. If a house isn't worth what you've offered — maybe because it was originally overpriced by sellers, or the price has been driven up by a bidding war — an appraisal contingency will give you a moment to pause and re-evaluate.
If you take the time to consider a home's value and decide it's not worth it, an appraisal contingency protects you from losing any of your deposit.
Appraisal contingency vs. mortgage contingency
A mortgage contingency, also known as financing contingency, is another type of clause you can add to your real estate contract. Basically, it just means the sale is dependent on your ability to secure a loan.
If something happens and you can't get financing for a home loan, the mortgage contingency will give you a set amount of time to walk away from the deal and still get your earnest money back.
A mortgage contingency protects both buyers and sellers because it sets a specific time for financing to go through, preventing a deal from being dragged out unnecessarily.
While both an appraisal and a mortgage contingency protect your earnest money, the difference between these two types of contingency clauses is that the appraisal is meant to make sure the deal is fair for you. Mortgage contingencies just factor in whether you can get financing or not.
More: Can you back out of a house after signing a contract?
Deciding if an appraisal contingency is a good idea
Contingencies give you time as a buyer to make sure both you and the seller can meet the promises made in the deal. Whether you're a first-time homebuyer or a repeat buyer at the top of your budget, it's a good idea to at least consider some contingencies that can act as a safety net to help a real estate deal go smoothly and quickly.
Still a little confused? Lean on your experts here. As we've said, your real estate agent will know your market best. An agent can guide you through which clauses make sense in your area and for your circumstances.
And don't forget that you can always seek another opinion. If an appraisal seems low to you, there's no harm in asking a second appraiser to evaluate the home.
If you're raring to go, make sure your credit score is in a good standing, and look into getting preapproved for a loan.
With a little support and a lot of research, there's no doubt you'll soon be closing on a new home.
Sponsored
Follow These Steps if you Want to Retire Early
Secure your financial future with a tailored plan to maximize investments, navigate taxes, and retire comfortably.
Zoe Financial is an online platform that can match you with a network of vetted fiduciary advisors who are evaluated based on their credentials, education, experience, and pricing. The best part? - there is no fee to find an advisor.