Current mortgage rates in MA
Stop overpaying for home insurance
Home insurance is an essential expense – one that can often be pricey. You can lower your monthly recurring expenses by finding a more economical alternative for home insurance.
SmartFinancial can help you do just that. SmartFinancial's online marketplace of vetted home insurance providers allows you to quickly shop around for rates from the country's top insurance companies, and ensure you're paying the lowest price possible for your home insurance.
Explore better rates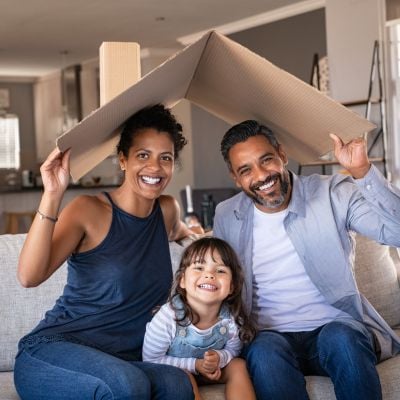 Mortgages in Massachusetts
MassHousing is an independent, quasi-public agency in Massachusetts that has helped more than 90,000 people like you. Its main objective: to get more state residents into homes of their own.
Eligible residents will work with an approved lender to find a home within the purchase price limits.
Once you've been approved for your loan, MassHousing will buy it from the lender and service your loan, meaning they will be responsible for processing your monthly payments, managing escrow accounts and handling tax and insurance payments.
More: Get a free credit score and credit monitoring from Credit Sesame.
MassHousing mortgage
MassHousing's standard mortgage program provides financing for single-family homes, condominiums and two-, three- and four-family homes at competitive interest rates, which are fixed for the life of the loan.
Included in all of MassHousing's loans is MI Plus, which helps borrowers pay their mortgage if they lose their job. Included at no additional cost, this insurance will cover the principal and interest portion of your mortgage (up to $2,000 a month) for up to six months. After you've had the mortgage for six months, it can be used for any six-month period during the first 10 years of your loan.
Purchase and Renovation Loan
This program offers loans to help homebuyers who want to buy a home that needs repairs or updates before the owners can move in. It provides financing for both the purchase of the home and its renovation costs, which you'll pay in a single monthly installment.
This program also offers current homeowners the option to refinance and renovate.
More: Use these savings accounts to build up your down payment.
Operation Welcome Home
Operation Welcome Home provides affordable financing options for National Guard and Reserves members, active-duty and veteran military members as well as Gold Star families.
Eligible homebuyers are offered up to $2,500 in closing cost assistance, which can also be combined with MassHousing's down payment assistance program.
This program is reserved for first-time homebuyers purchasing a one- to four-family property (which includes condominiums), unless you're buying a home in Boston, Chelsea, Cambridge, Everett, Fall River, Lawrence, Lynn, North Adams or Somerville.
Workforce Advantage mortgage
The Workforce Advantage program is the result of a $2.5 million grant from the state.
It offers an affordable fixed-rate mortgage, plus you can receive a down payment assistance loan of up to 3% of the home's purchase price (or $15,000, whichever is less). That loan comes with a 0% interest rate, and you won't need to repay it until you sell, move, refinance or pay off your mortgage.
It's available to homebuyers who make no more than 80% of their area's median income and purchase a single-family home in Boston or one of the Commonwealth's 26 Gateway cities (Attleboro, Barnstable, Brockton, Chelsea, Chicopee, Everett, Fall River, Fitchburg, Haverhill, Holyoke, Lawrence, Leominster, Lowell, Lynn, Malden, Methuen, New Bedford, Peabody, Pittsfield, Quincy, Revere, Salem, Springfield, Taunton, Westfield or Worcester).
Down payment assistance programs
To help with the substantial upfront cost of buying a home, MassHousing provides first-timers with down payment assistance of up to 5% of the purchase price (or $15,000, whichever is less). That assistance comes in the form of a 15-year loan with a fixed interest rate of 2%.
If you sell or refinance your home prior to the end of the 15-year term, you'll have to pay the loan back in full then.
The down payment assistance program is available to first-time homebuyers in Boston and the state's 26 gateway cities who earn up to 135% of their area's median income. If you live in another area of the state, you can qualify so long as you don't earn more than your area's median.
The program includes single-family homes, condominium units and up to four-family properties.
Sponsored
Follow These Steps if you Want to Retire Early
Secure your financial future with a tailored plan to maximize investments, navigate taxes, and retire comfortably.
Zoe Financial is an online platform that can match you with a network of vetted fiduciary advisors who are evaluated based on their credentials, education, experience, and pricing. The best part? - there is no fee to find an advisor.