Understanding mortgage rates today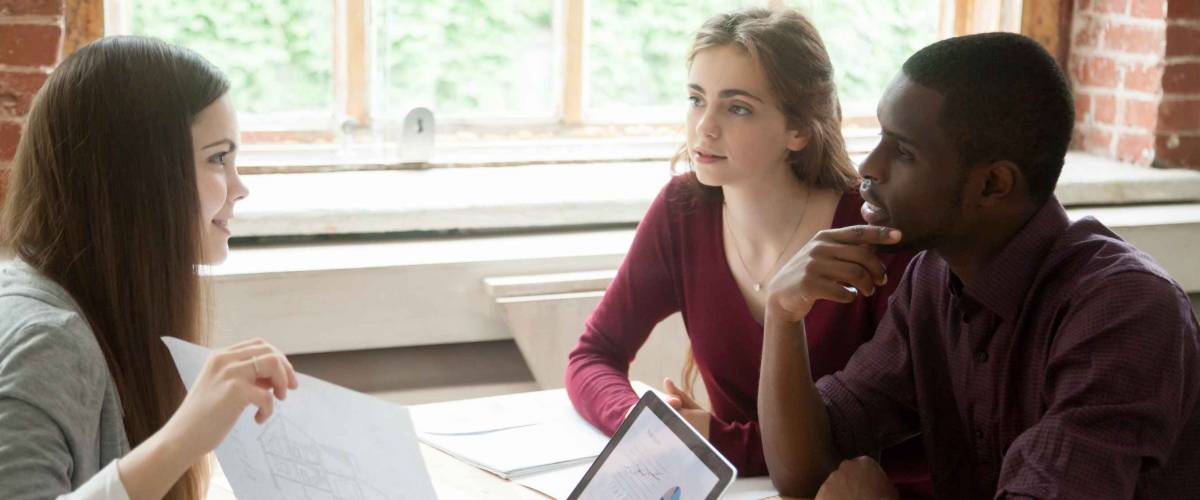 In a year of record-breaking events, 2020 has seen mortgage rates fall again and again to unprecedented lows. By the end of November, mortgage giant Freddie Mac reported that rates had hit their 13th record low since the pandemic began in March.
Freddie Mac says rates have sunk to levels not seen since the company began tracking mortgage rates in 1971.
A lot of the credit for the low interest rates can be attributed to persistent economic uncertainty, as investors have grappled with the novel coronavirus pandemic.
That uncertainty opened the door for opportunity.
Across the country, first-time homebuyers have found themselves able to secure affordable mortgage rates, and existing homeowners have refinanced their homes with rates that saved them hundreds of dollars a month.
Now is the time to take advantage of circumstances that have made homeownership affordable and attainable for even more households.
How Much Can I Borrow for a Mortgage?
Our guide will help you find out how much you can get — and afford..
See Guide
How do I pick the right loan?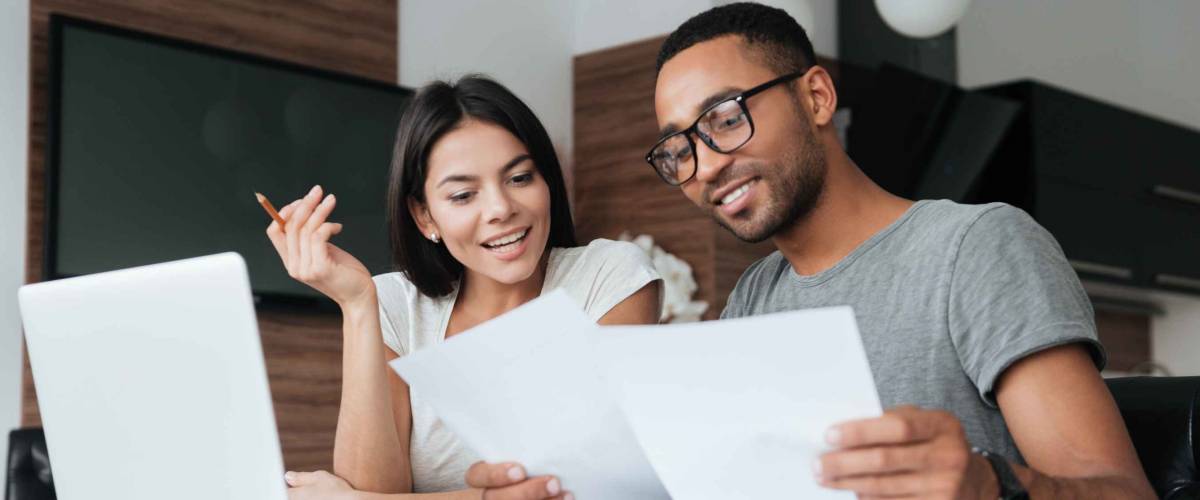 If you're eager to join the ranks of Americans seeking out new or refinance mortgage loans, your first step should be to consider the type of loan you want.
Conventional loans, backed by government-sponsored mortgage companies Fannie Mae and Freddie Mac, are among the most common loan options. To qualify for one of these loans, you'll typically need at least 5% of the purchase price for a down payment and a credit score of at least 620.
These relatively high standards for qualification exclude a number of hopeful borrowers.
Loans backed by government agencies, including FHA, VA and USDA loans, offer prospective borrowers from key demographics more flexibility and opportunities to become homeowners.
With low to no down payment requirements and lower credit score standards, these government-insured options open the door to homeownership for countless Americans who otherwise wouldn't qualify for a loan.
When you look at loan offers, you'll want to consider the interest rates that potential lenders will offer you. The higher your rate, the more you'll end up paying the lender over the life of your loan.
Whether your loan's rate is adjustable or fixed will influence how much you pay.
A fixed-rate mortgage will ensure you pay the same percentage of interest over the life of the loan. Adjustable-rate mortgages, or ARMs, will adjust over time. Typically, they'll start with a lower rate which may increase incrementally.
When choosing a loan, you also should consider the kind of experience you want to have with your mortgage lender. Some institutions offer more customer service, while others are more flexible on credit scores or debt history. If you're a first-time buyer or you generally find you have a lot of questions, these considerations will matter to you.
You'll want to find a lender with rates that work for you, but also who you feel you can trust.
How to qualify for a mortgage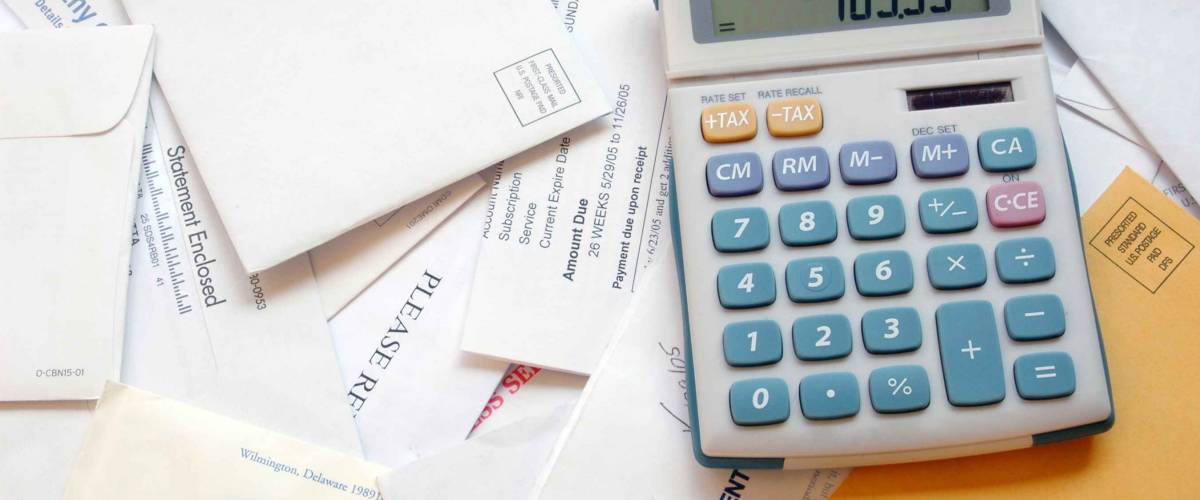 There are no universal qualification standards for mortgages, so different lenders will have their own thresholds for risk when granting home loans.
The best way to ensure you'll qualify for a loan is to do a deep dive into your financial records and make sure there are no issues that immediately jump out.
Ask yourself a few questions:
Do you have enough savings for a down payment?
What's your credit score?
How much debt are you currently managing?
If you're weak on any of those points, you might spend some time working on improving your credit score, saving a little more to afford your upfront costs, or paying down your debt before you initiate the application process.
The stronger all of those factors are, the better the rates you'll have available to you, and the smoother the whole process will go.
Know your options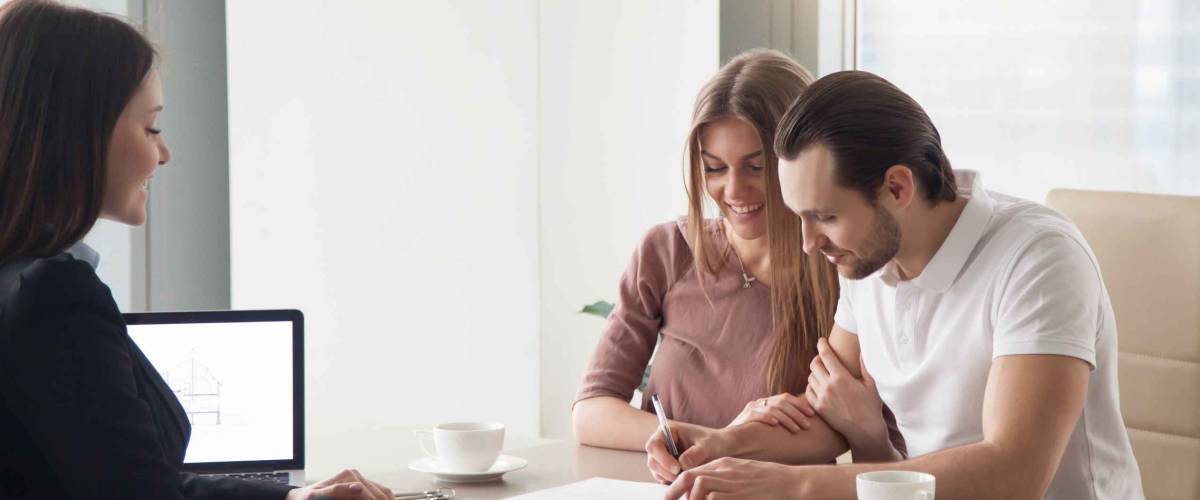 While we did say there are no national standards to qualify for a loan, there are general guidelines on whether an applicant would be considered acceptable.
As we've mentioned, conventional loans have fairly high standards for borrowers. If you might have trouble making the cut, an FHA loan is a good option.
FHA loans, which are backed by the Federal Housing Administration, an arm of the Department of Housing and Urban Development (HUD), require less significant down payments of just 3.5%, and you'll generally only need a 580 credit score to qualify.
They were created specifically to make homeownership possible for Americans who wouldn't otherwise be able to secure home loans.
To qualify, you'll have to fall within the FHA's income and purchase price limits, and the home will have to meet HUD's safety and security standards.
How to apply for mortgage loans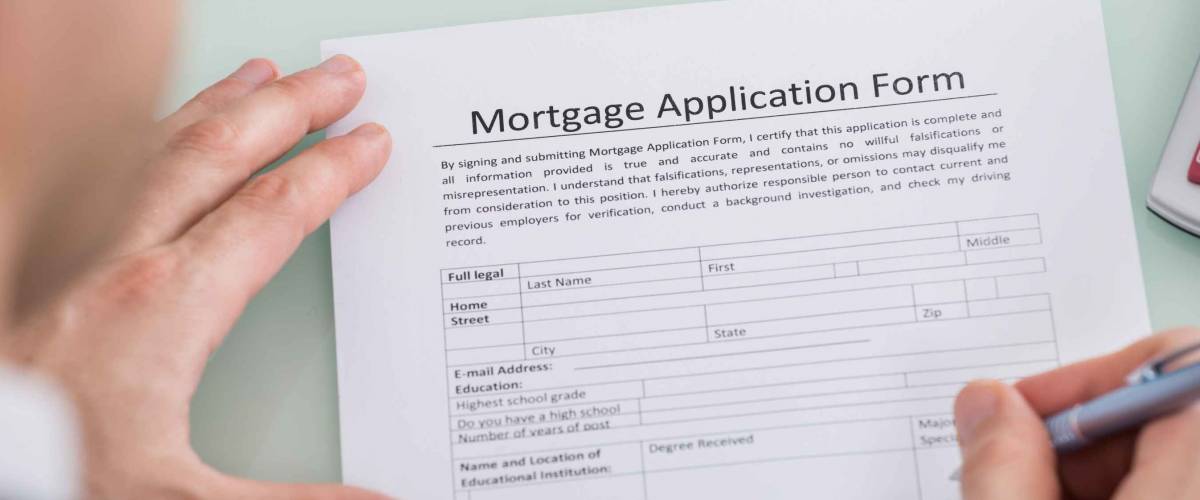 You've done all your research: You've narrowed down the type of loan and lender you'd like to work with, you know where you stand with your finances, and you've got an idea of the rates you're likely to qualify for.
Now it's time to get the ball rolling.
Whatever loan type you choose and whichever mortgage lender you move forward with, the process of applying for a loan is basically the same.
First, you'll want to apply for mortgage preapproval. Then, you find a home and finalize the details of your loan. After that, you'll just have to trade a few signatures and a certified check for your down payment and closing costs, and they'll give you the keys to your new home.
Mortgage loan preapproval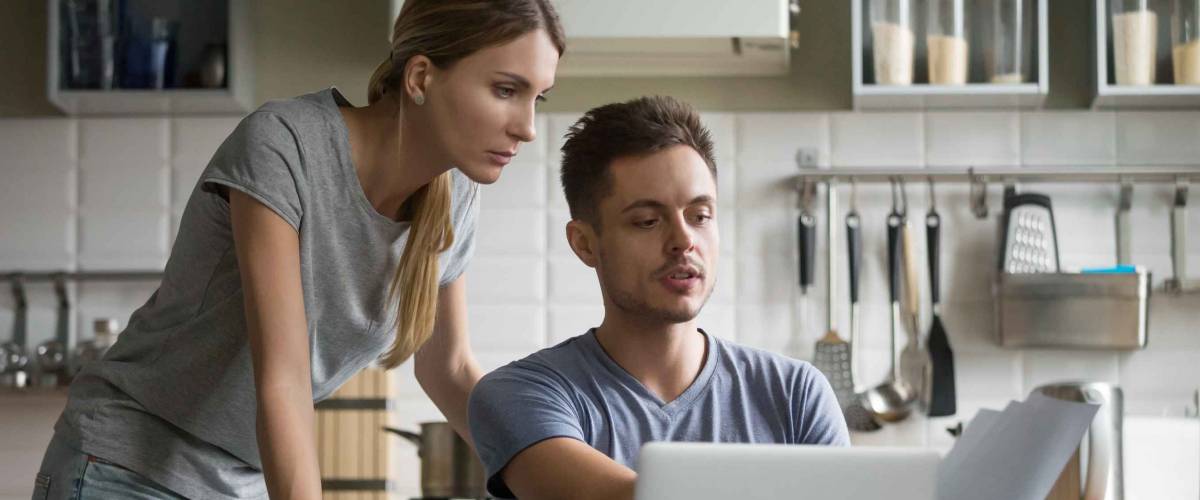 Before you start shopping for a home, you'll want to be sure you can secure financing for a loan. Preapproval for a mortgage loan shows potential sellers you're serious and motivated about buying a home.
During preapproval, lenders will take a look at your financial records, including your income, debt and credit score.
To prepare for this process, start pulling together all of your relevant documents. The lender will want to see proof of your identity, as well as income, employment, assets, credit history and any debts, like auto and personal loans. You'll also have to complete a mortgage application form, typically called a 1003 form.
Once you've been preapproved for a loan, the lender will issue you a formal letter that confirms how much you've been approved to borrow and the interest rate you'll be offered.
You can use this letter to show real estate agents and sellers that you are a trusted potential buyer. It will also give you an idea of the kind of price range you should keep your house hunting within.
These letters are usually good for a set period of time, generally 60 to 90 days, so you should only apply for preapproval if you're ready to get started looking for a house right away.
How do I get a mortgage?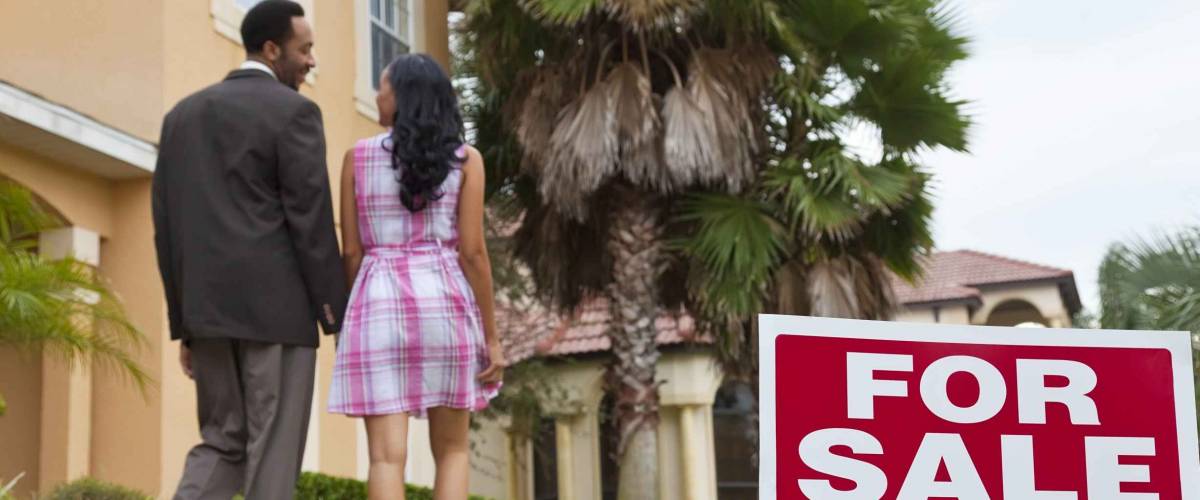 With your preapproval letter in hand, you head off to open houses and viewings with your real estate agent by your side. After visiting a few different homes, comparing their attributes and listing their downsides, you've found it: your dream home.
With your budget in mind and some guidance from your agent, you make an offer on the house, and it's accepted.
So now it's time to secure your financing before the deal can officially go through. How do you approach that?
You go back to the lender that preapproved your loan and begin the underwriting process.
When your loan application moves into the underwriting phase, all aspects of your financial wellness are scrutinized closely: your credit report and your credit score, your debt-to-income ratio, your savings.
And the lender will again verify your identity, income and employment status.
The purpose of this phase is to protect the lender from granting loans to risky borrowers who are likely to default on their payments.
You won't have much to do at this point, but you should make yourself available for any questions or requests for information or documents from your loan officer as your application is considered. The faster you reply to these requests, the sooner you'll be approved.
Then what?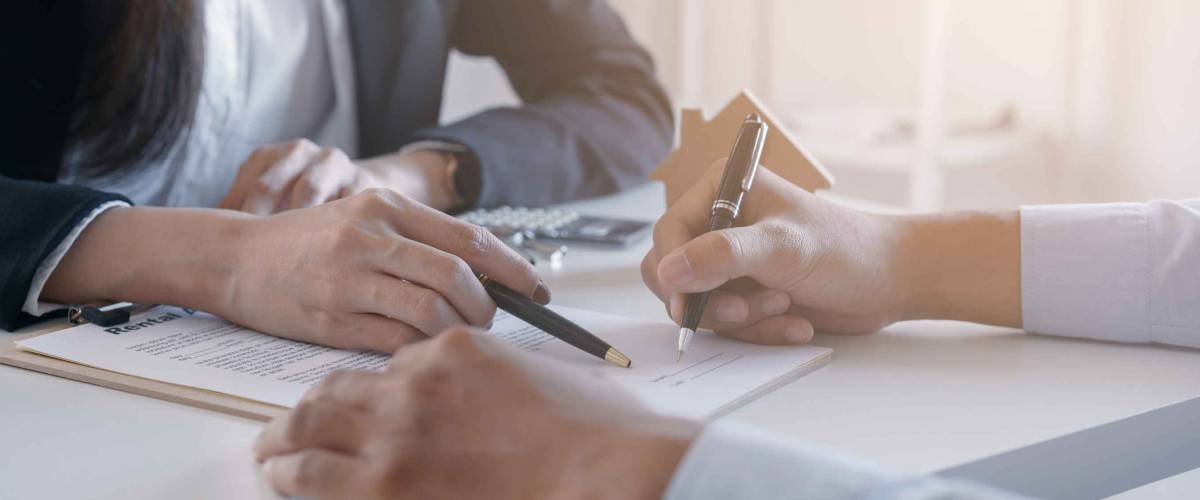 Once you've completed the underwriting process, your lender will give you a closing date.
The lender will pass along the relevant forms to your closing attorney or title company, which is where you'll go to sign a stack of forms on closing day.
After you've finished with the paperwork, you'll receive the closing disclosure, which will confirm exactly how much you owe on your loan. It should be fairly close to the loan estimate you were given when you submitted your initial application.
Once you've signed the last documents, you'll be given the keys to your new home.
How to Get a Mortgage.
Just break the mortgage process down into a few smaller steps. Here's how.
See Guide
What if I have bad credit?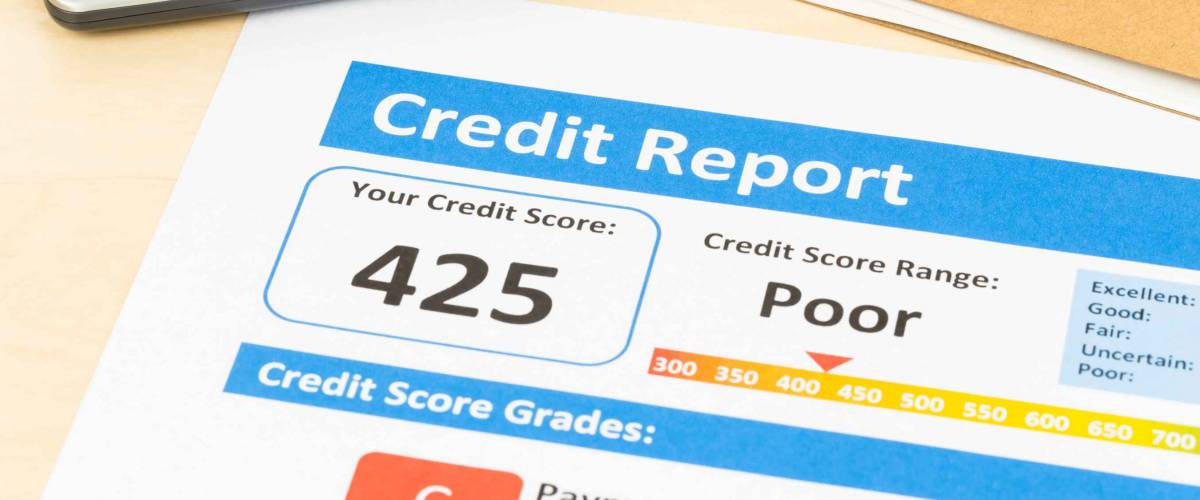 Your credit score is an important factor when you're being considered for a mortgage loan, but it's not the only factor.
The Federal Trade Commission says don't make the mistake of assuming that a blip on your credit history disqualifies you from getting a mortgage loan. There can be a number of good reasons why your credit may have suffered recently, including if you became ill or suddenly lost your job.
So while your credit rating may be poor, you may otherwise be a trustworthy borrower. Don't hesitate to explain your situation to your lender or broker. When credit problems can be explained, the real estate professionals will be much more likely to give you flexibility.
If you don't have what's deemed a good reason for your credit issues, you may find it harder to secure a favorable interest rate. But that's all the more reason to shop around and try to negotiate the best deal for your loan.
Most people are ready to buy a home before their finances have caught up. Don't let that lag discourage you from working towards your dream of owning a home.
And don't be afraid to advocate for yourself, because you may be surprised to find that you can not only secure a loan, but a loan with better rates than you ever expected.
Next steps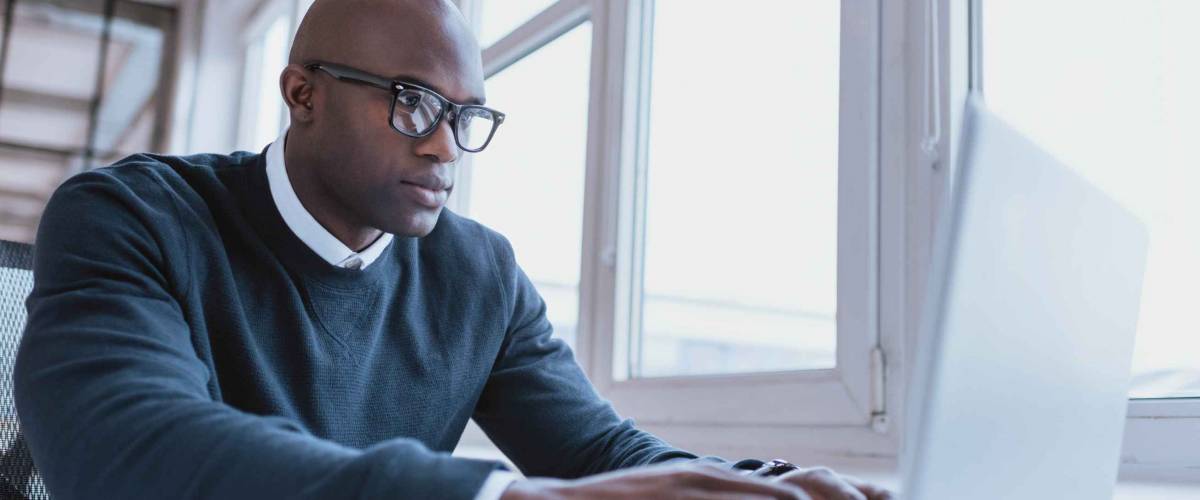 The more time and research you invest in finding the right home loan and qualifying for it, the more money you stand to save.
Still not sure how that works? Our [mortgage comparison calculator] can help you run the numbers so you can see for yourself how much you'll save every month when you land the best rate on your loan.
And once you've secured that loan, make sure you stay on top of your payments.
Hopefully, the low interest rate and favorable terms you've secured through this research will make staying current on your loan no challenge whatsoever.