If you own a home, today's bargain-basement mortgage rates may get you thinking about a refi, too.
The latest on mortgage applications
Overall, mortgage applications rose 5.2% last week, the Mortgage Bankers Association (MBA) reported Wednesday.
But refinance applications jumped 10%, and the number of new refis was up a stunning 163% compared to the same week a year ago, the trade group says. Refinancings accounted for 60.4% of all mortgage applications last week.
The number of purchase applications — that is, applications for loans to buy homes — slipped 1% last week.
Use this calculator to see how a refinance could cut your monthly mortgage payment: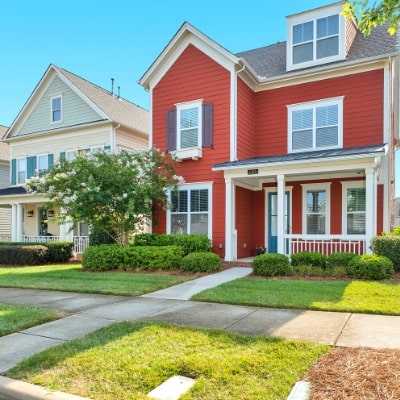 The right homeowners insurance policy protects you, your loved ones and your home.
Find the coverage you need at the most competitive rate in your area. Compare quotes from over 200 insurance companies with SmartFinancial.
Compare Now
The impact from mortgage rates "As seen a few times this year, the large drop in [mortgage] rates caused another surge in refinance applications," says Joel Kan, the MBA's associate vice president of economic and industry forecasting.
Mortgage rates were flat last week, but still close to lows not seen since the fall of 2016.
Thirty-year fixed-rate mortgages edged up to an average 3.65%, from 3.64% a week earlier, according to mortgage giant Freddie Mac.
Rates on 15-year fixed-rate mortgages, which are a popular refinancing option, fell to 3.14% from 3.16%
Current average mortgage rates
| Loan Type | Interest Rate |
| --- | --- |
| 30-year fixed-rate mortgage | 3.65% |
| 15-year fixed-rate mortgage | 3.14% |
| 5/1 adjustable-rate mortgage | 3.38% |
Source: Freddie Mac Primary Mortgage Market Survey, Oct. 3, 2019.
The outlook for mortgages
Why aren't homebuyers pouncing on low mortgage rates as fiercely as homeowners? The Mortgage Bankers Association's Kan says people shopping for houses seem to have commitment issues.
"Despite low rates, the cloudier economic outlook and ongoing market uncertainty may be keeping some potential homebuyers away from the market this fall," he says.
Freddie Mac will release fresh mortgage rates numbers on Thursday. The rates tend to follow the yields on long-term Treasury securities — and those have been all over the place this week.
The benchmark 30-year mortgage rate is likely to stay low — below 4% — through the end of 2019, according to Freddie Mac's latest forecast.
Check out today's best mortgage rates where you live.
Sponsored
Get peace-of-mind on your home insurance
Homeowners insurance buys you peace of mind. But are you sure you're not paying too much for home insurance?
SmartFinancial compares quotes from over 200 insurance companies to check for discounts and help you find lower rates in your area.
Use SmartFinancial right now and stop overpaying for home insurance.