If you own a home, today's bargain-basement mortgage rates may get you thinking about a refi, too.
The latest on mortgage applications
Overall, mortgage applications rose 5.2% last week, the Mortgage Bankers Association (MBA) reported Wednesday.
But refinance applications jumped 10%, and the number of new refis was up a stunning 163% compared to the same week a year ago, the trade group says. Refinancings accounted for 60.4% of all mortgage applications last week.
The number of purchase applications — that is, applications for loans to buy homes — slipped 1% last week.
Use this calculator to see how a refinance could cut your monthly mortgage payment: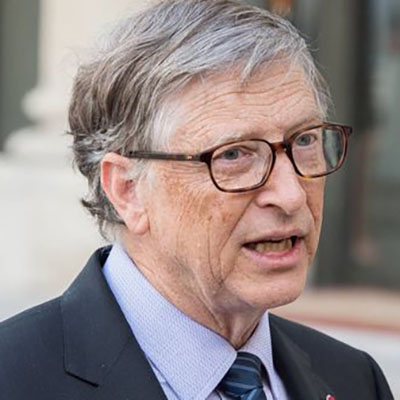 Bill Gates made a splash in 2017 when he bought $520 million worth of U.S. farmland, and he's continued to invest since. What's in it for Gates?
Read More
The impact from mortgage rates "As seen a few times this year, the large drop in [mortgage] rates caused another surge in refinance applications," says Joel Kan, the MBA's associate vice president of economic and industry forecasting.
Mortgage rates were flat last week, but still close to lows not seen since the fall of 2016.
Thirty-year fixed-rate mortgages edged up to an average 3.65%, from 3.64% a week earlier, according to mortgage giant Freddie Mac.
Rates on 15-year fixed-rate mortgages, which are a popular refinancing option, fell to 3.14% from 3.16%
Current average mortgage rates
| Loan Type | Interest Rate |
| --- | --- |
| 30-year fixed-rate mortgage | 3.65% |
| 15-year fixed-rate mortgage | 3.14% |
| 5/1 adjustable-rate mortgage | 3.38% |
Source: Freddie Mac Primary Mortgage Market Survey, Oct. 3, 2019.
The outlook for mortgages
Why aren't homebuyers pouncing on low mortgage rates as fiercely as homeowners? The Mortgage Bankers Association's Kan says people shopping for houses seem to have commitment issues.
"Despite low rates, the cloudier economic outlook and ongoing market uncertainty may be keeping some potential homebuyers away from the market this fall," he says.
Freddie Mac will release fresh mortgage rates numbers on Thursday. The rates tend to follow the yields on long-term Treasury securities — and those have been all over the place this week.
The benchmark 30-year mortgage rate is likely to stay low — below 4% — through the end of 2019, according to Freddie Mac's latest forecast.
Check out today's best mortgage rates where you live.
Sponsored
Are you thinking about saving? Well, stop thinking about it!
Take the change out of your piggy bank and make it work for you.
Acorns is a financial wellness tool that automatically rounds up your card purchases to the nearest dollar and puts those savings into an investment account. It takes the worrying out of investing and matches you with one of five investment portfolios.
Take five minutes to sign up for Acorns today and collect a $10 bonus.