You may have to settle for something much less grand and much closer to home than Lake Zurich when you're ready to clock out for the last time.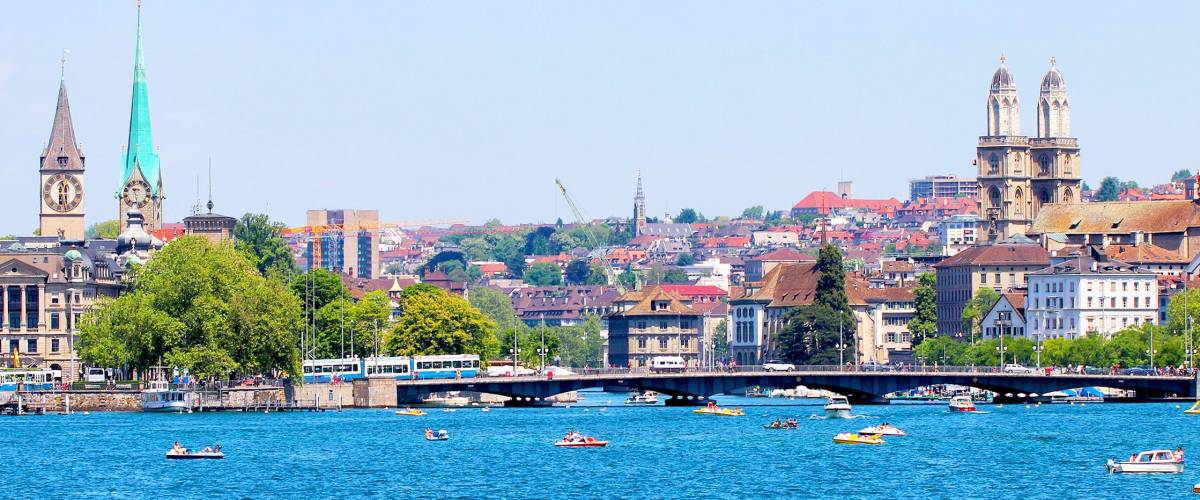 But so what if there's river deep, no mountain high awaiting you? You still should be picky and choose a place that better be good to you.
And that means avoiding these U.S. cities. According to multiple surveys, they're the places where it can be toughest to enjoy your post-work years.
36. New York, New York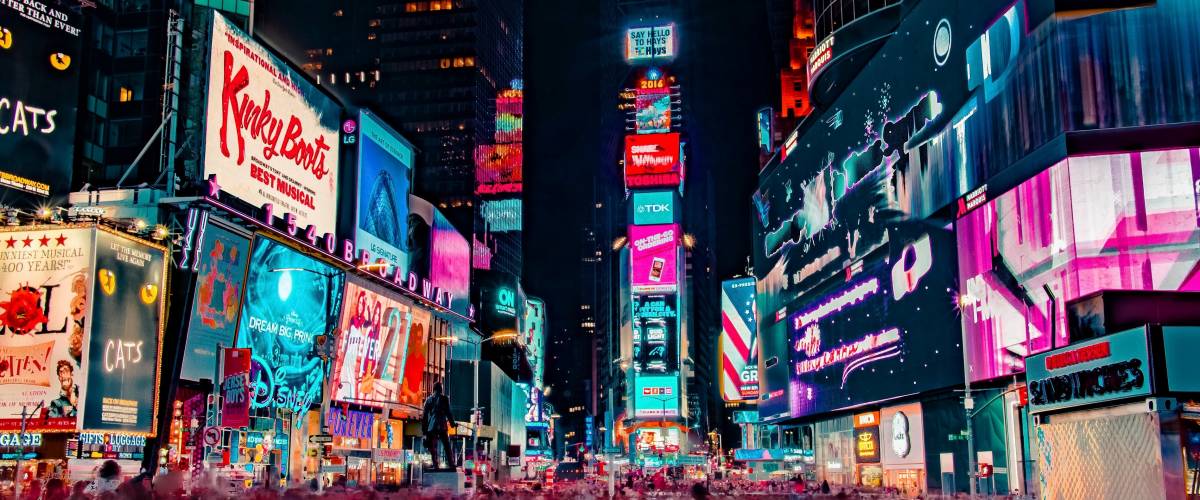 If you can make it here, you can make it anywhere in retirement — because New York can be a tough place for seniors.
Oh, entertainment superstars like Lauren Bacall and Greta Garbo chose to spend their later years in Manhattan, because they could blend in and not be bothered. But they had A LOT of money. You'll need it.
Affordability? Fuhgeddaboudit! The Council for Community and Economic Research has declared the Big Apple the most expensive city in America, and the National Association of Realtors says the median sale price for an existing single-family home in the New York region was $403,900 at the end of 2018.
Taxes are high, too, and America's largest city also has below-average weather. (The winters can be cold and even snowy at times.) But given the parks, museums and theaters, there's plenty for retirees to do.
35. Riverside, California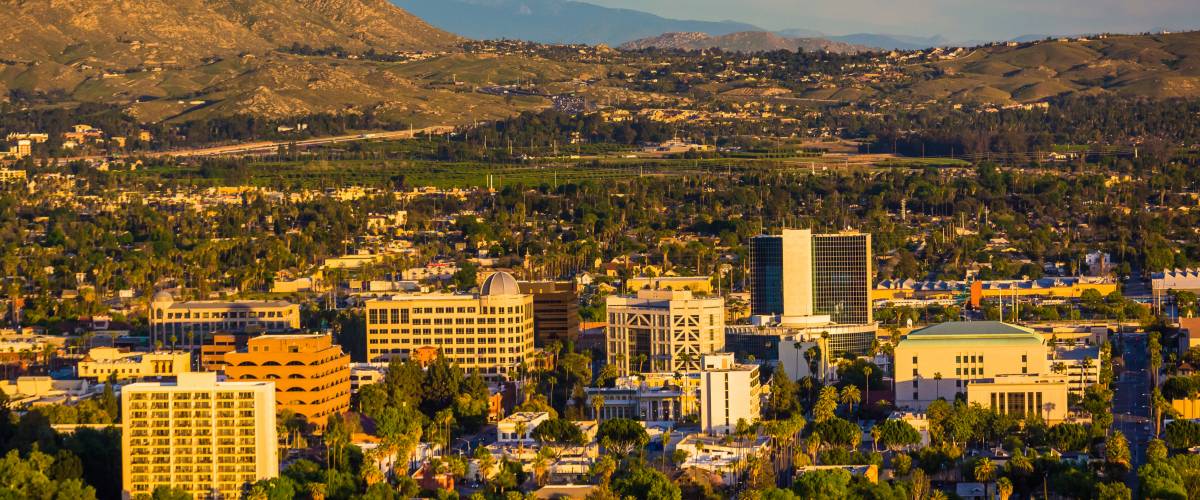 Riverside is located about 60 miles east of Los Angeles and has the high costs and sprawl of its much larger neighbor, though it lacks the beach and Hollywood flash. Bankrate rates the U.S.'s 59th largest city as "poor" for things to do and says public transit is lacking.
The median price of an existing single-family home in late 2018 was $360,000, and the average rent for a one-bedroom apartment in central Riverside is currently $1,322, according to the cost-of-living website Numbeo.
But the crime rate is low, and the weather is good.
Plus, what other city can boast that it's home to the "world's largest paper cup"? The cup is actually made of concrete and stands more than 68 feet tall, outside a building that was once a Sweetheart cup factory.
34. Louisville, Kentucky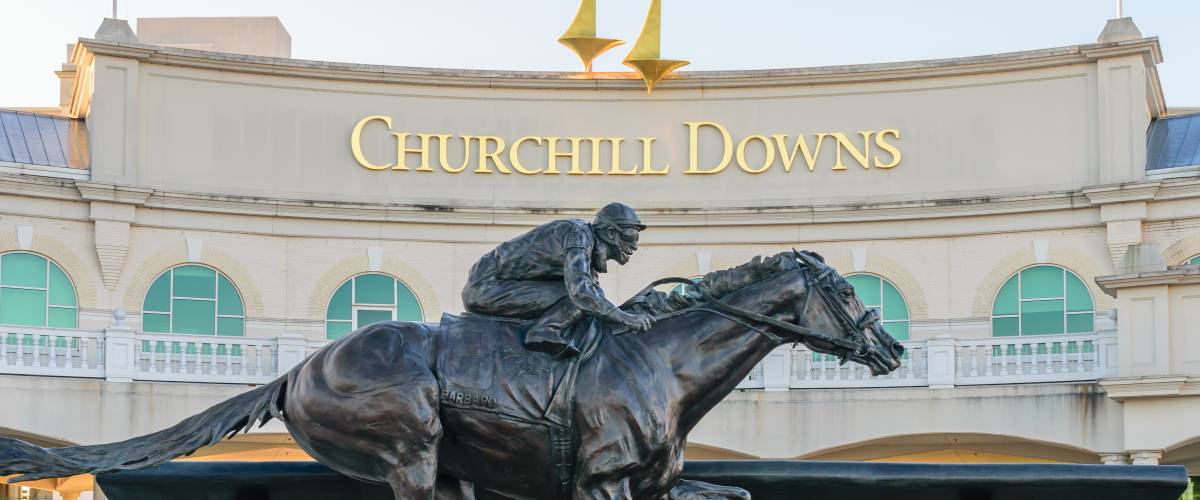 The city on the Ohio River gave us the Kentucky Derby, Kentucky Fried Chicken and the Louisville Slugger baseball bat. But it doesn't offer as much for seniors to do as you find in other places, according to Bankrate. And, multiple reviewers say health care in Louisville is below average.
But the cost of living is low. A one-bedroom apartment downtown rents for less than $800, on average, and the median sale price for an existing single-family home is only $180,000.
Louisville weather is so-so, averaging around freezing during the winter and sizzling and sticky in summers.
If you do decide to retire here, better get the pronunciation right. It's not Louie-ville but more like Low-vull.
33. Buffalo, New York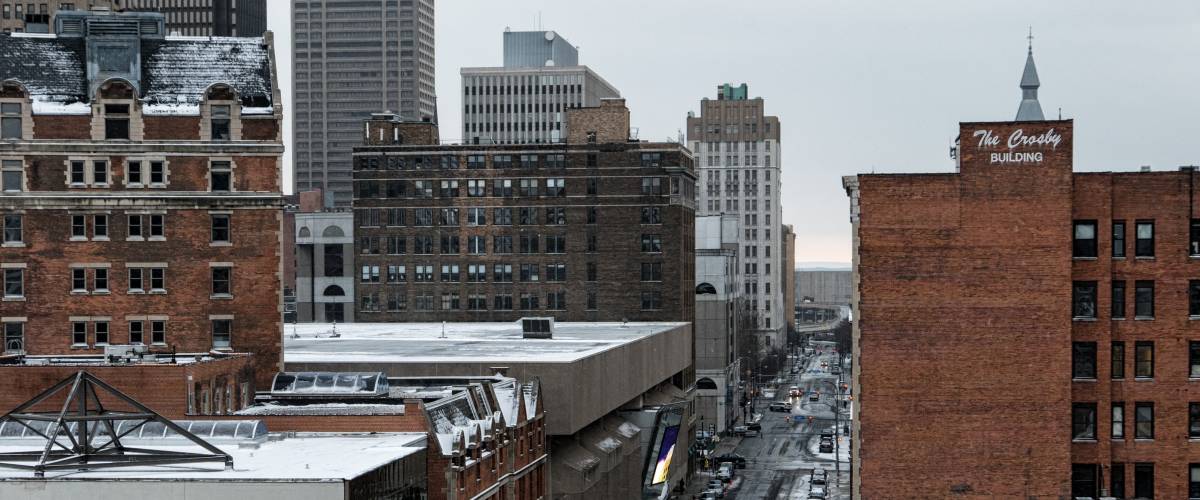 Buffalo winters are notorious, with ice and snowdrifts that can be challenging for seniors to maneuver. In November 2014, parts of the region got 7.5 feet of snow during the span of one week!
The city on the eastern end of Lake Erie also scores below average for health care and has the very high taxes you find across New York state.
But Buffalo is a friendly city — and it's cheap. The median selling price of an existing single-family home is a startlingly low $154,200, and a one-bedroom apartment outside of the hottest neighborhoods rents for around $750.
Other Buffalo benefits include its close proximity to the awesomeness that is Niagara Falls (just 20 miles away) and great skiing only an hour's drive from the center of town.
32. Indianapolis, Indiana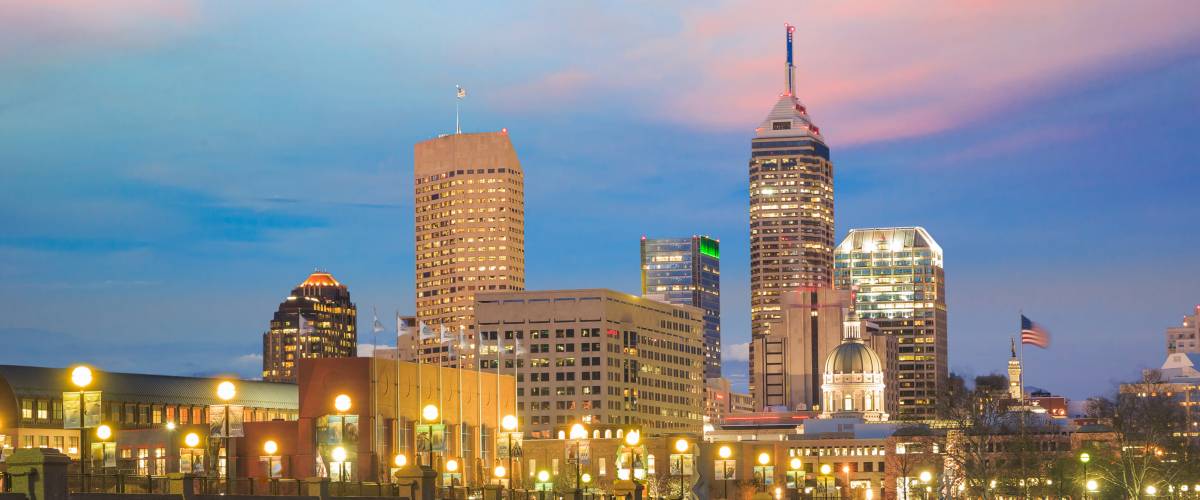 Indiana's capital city offers not only the Indianapolis 500 auto race every Memorial Day weekend but also one of the world's largest children's museums and a full slate of college and professional sports teams. Still, activities for seniors can be lacking, and local health care facilities are rated below average.
Crime in Indy is relatively high. The number of homicides hit record highs in each of the last four years.
The weather isn't great here: chilly in winter and warm and wet during summer. But costs are low. The median monthly rent is $828, according to U.S. News, and the median price of an existing single-family home is about $185,000.
You might find this surprising, but Indianapolis is the 15th most populous city in the U.S., bigger than Seattle, Denver, Washington, D.C., and Boston! That's because the Indy covers a lot of area, too: 368 square miles, making it the 16th largest U.S. city by land area.
31. Memphis, Tennessee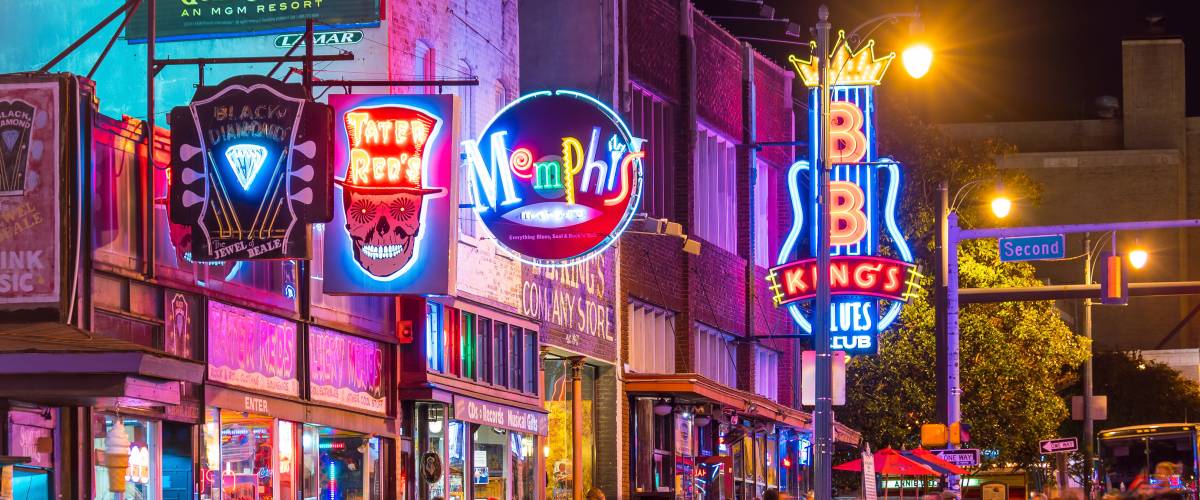 If you love music, you'll love living in Memphis. The city is steeped in music history and is home to Elvis Presley's Graceland, the original Sun Record Company studio (where the King recorded, along with Johnny Cash, Jerry Lee Lewis and other legends) and the blues clubs on Beale Street.
But prepare to put up with crime, below average health care and weather that may often have you singing the blues. Summers can be woefully humid, and spring can bring pounding thunderstorms and the risk of tornadoes.
Memphis is affordable, with median apartment rents around $865 a month and homes selling for a median of about $143,000, says U.S. News.
Bankrate says life in the city along the Mississippi can be good for seniors' well-being. Nonprofits and faith-based organizations have a strong presence in the area, and though 1.3 million people live here, the Memphis area still manages to maintain a small-town feel.
30. Toledo, Ohio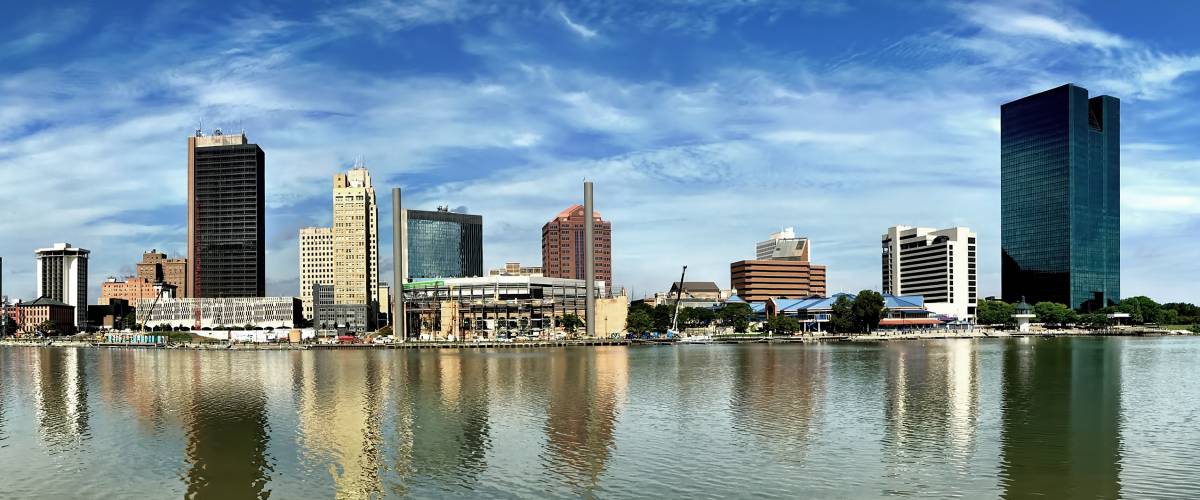 In Toledo, retirees can expect harsh Lake Erie winters but ridiculously low costs.
The city's average high temperature is only 28 during January, and a typical winter brings more than 3 feet of snow.
But look at these prices! The median monthly rent is just $684, according to U.S. News, and the median home price is a very cheap $116,000.
WalletHub ranks Toledo fairly low for activities, though the city does offer its Metroparks, the Toledo Museum of Art and the Toledo Zoo. A unique local attraction is Tony Packo's, a hot dog joint with walls decorated with styrofoam "buns" autographed by celebrities.
29. Kansas City, Missouri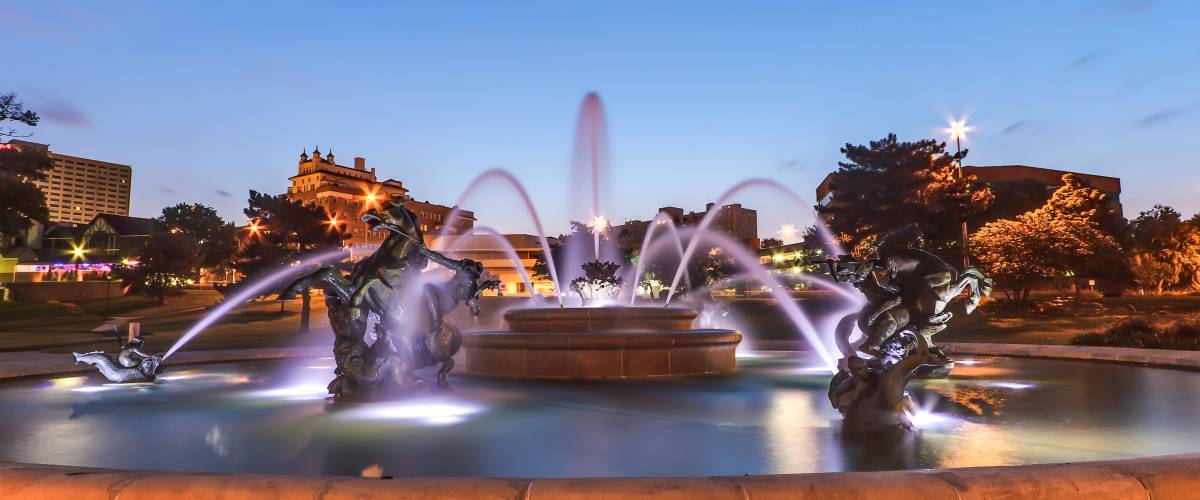 On a good day Kansas City can look like one of the prettier Hallmark cards that are designed here, but beware the cold and snowy winters and the occasional rough storms. The city is located just within the central U.S.'s Tornado Alley and is often plagued by flash flooding.
Costs can be very low in K.C. The median monthly rent is $863, according to U.S. News, and the median sale price for an existing single-family home is a little over $200,000. Groceries also are cheap, and you'll pay under $60, on average, for dinner for two at a mid-range restaurant.
Taxes are low, too, but Bankrate scores the city below average for things for seniors to do.
Still, the area has its attractions, including the American Jazz Museum and two major rivers: the Kansas and the Missouri.
28. San Jose, California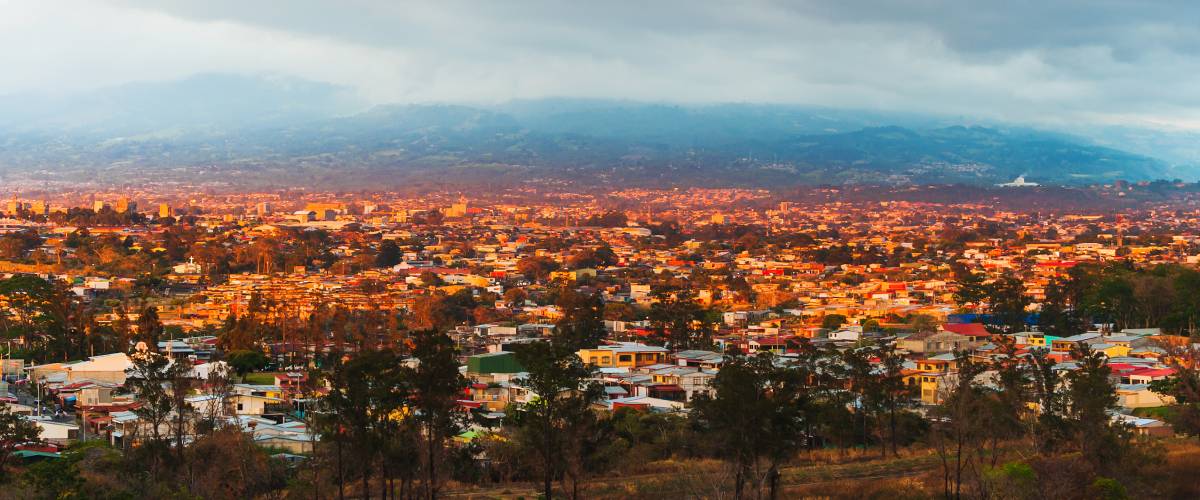 San Jose has that amazing Cali weather and a very low crime rate, which both are attractive for residents. The fun-in-the-sun lifestyle also contributes to a generally good state of well-being.
But the positives come at a very high cost. A Bureau of Economic Research study found the San Jose metro area is America's most expensive.
It's also the nation's costliest housing market. The median selling price of an existing single-family home at the end of 2018 was a staggering $1.25 million, the National Association of Realtors says. Remember, that's the median!
The population of retirees is quite small, and Bankrate rated the local health care system as below average and public transit as poor. Of course, if you live in California, you're probably driving everywhere, anyway!
27. Cleveland, Ohio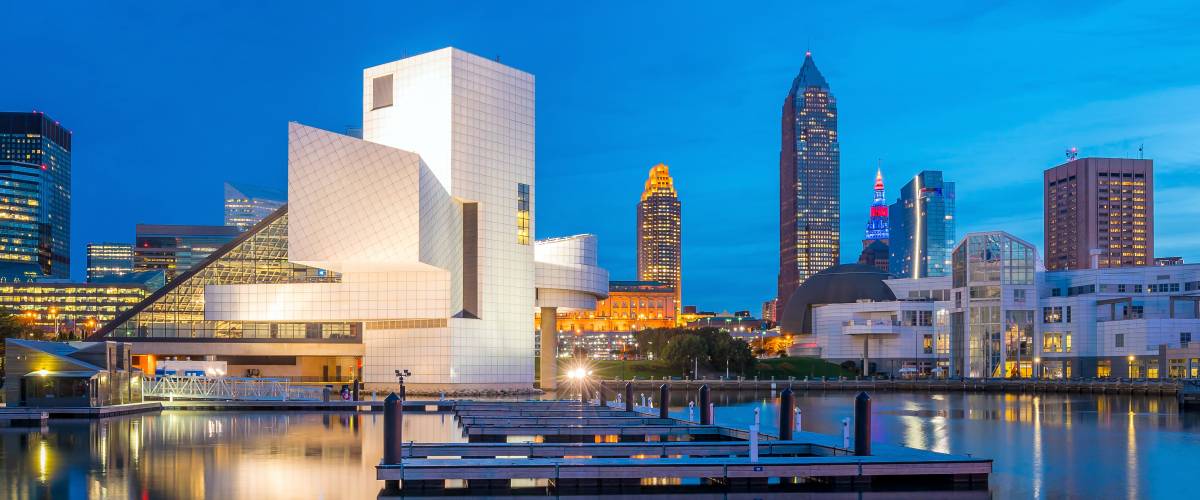 Drew Carey and his friends loved living in Cleveland — and lots of people happily raise families and work here all their lives. Cleveland has a very low cost of living compared to cities like New York and San Francisco, and housing prices are much lower.
But the good news ends there.
The weather is quite cold in the winter and only warmish in the summer, but the parks are kept green as a result of plentiful rainfall throughout the year.
Although there's a fairly large population of retirees, the health care system here is just average, and the recently updated public transit doesn't look significantly different than it did in the 1960s.
26. Aurora, Illinois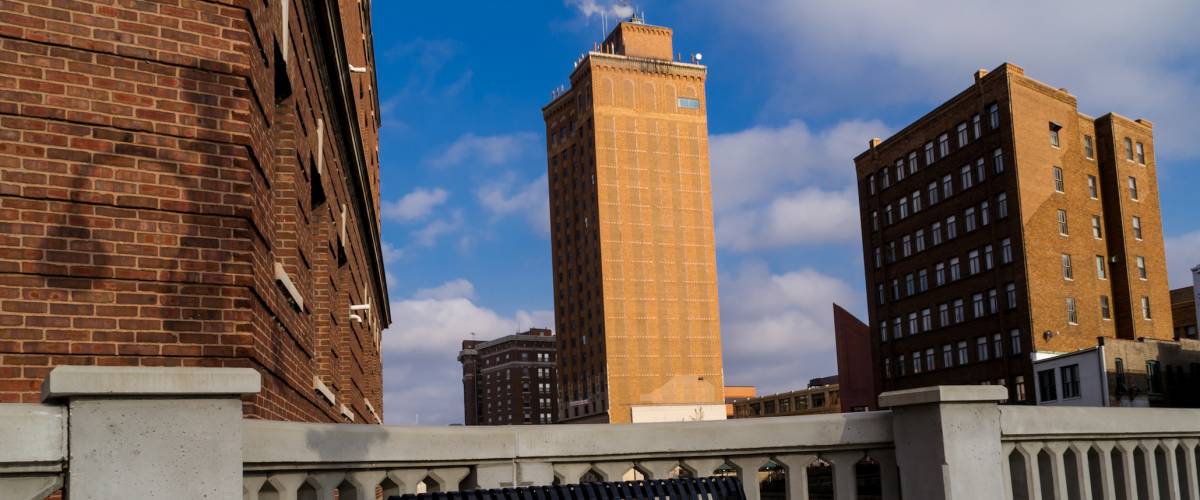 The cult classic Wayne's World was set in Aurora — but the crew decided to film the movie elsewhere. This tidbit may be all you need to know about the town.
Any potential resident retirees should be aware that this suburb of Chicago has a higher-than-average crime rate and some gang-infested areas— yet it is actually slightly safer than other parts of Illinois. This means you can find affordable single-family homes from about $150,000 up to the median of $202,500 (and much higher) in safe areas, according to Trulia.
There are also several hospitals and health care centers within a 20-minute drive of the city center, which could potentially cover your health needs. However, you might have a hard time making friends with other retirees, since WalletHub's study rated Aurora as having an extraordinarily low population of seniors.
25. Madison, Wisconsin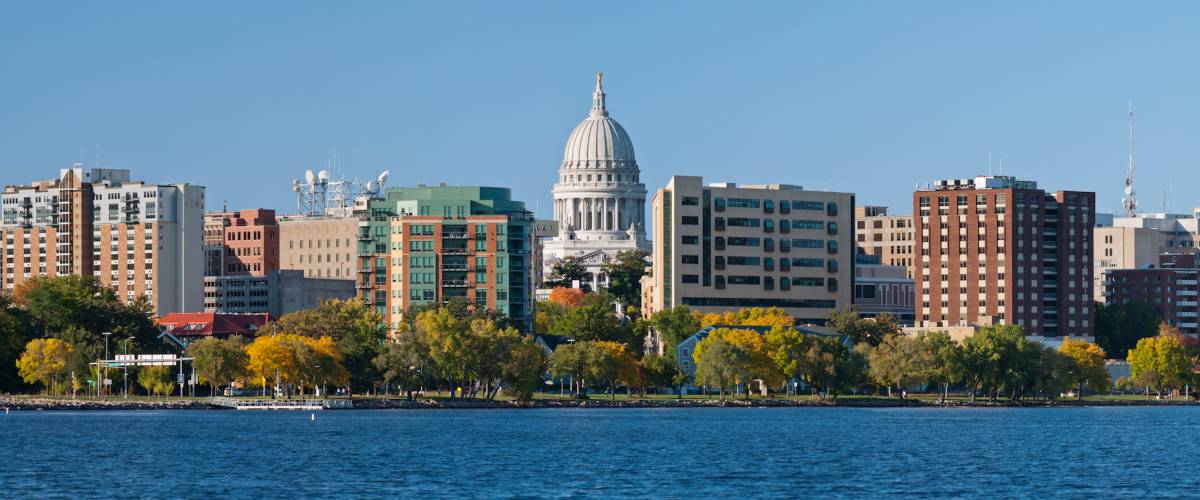 People from Milwaukee think Madison stinks. This is not a good sign.
The small Midwestern college town suffers from partying students, everything shutting down in the summer when the students leave, and a wide disparity between the locals' conservative views and the university's liberal approach to education. Unfortunately, this means that Madison is a city in turmoil — and if you move here, you'll have to pick sides. You can either settle in a "vegan liberal hotspot" or buy a picket-fenced home in a more conservative area. Either way, you'll be paying a median price of $235,000 or over.
It's worth pointing out that the college has a medical school with an associated hospital and a thriving health sector. Plus, the town's got farmers markets, and plenty of green space, museums, gardens and escape rooms to lock your grandkids in for a fun afternoon.
24. Detroit, Michigan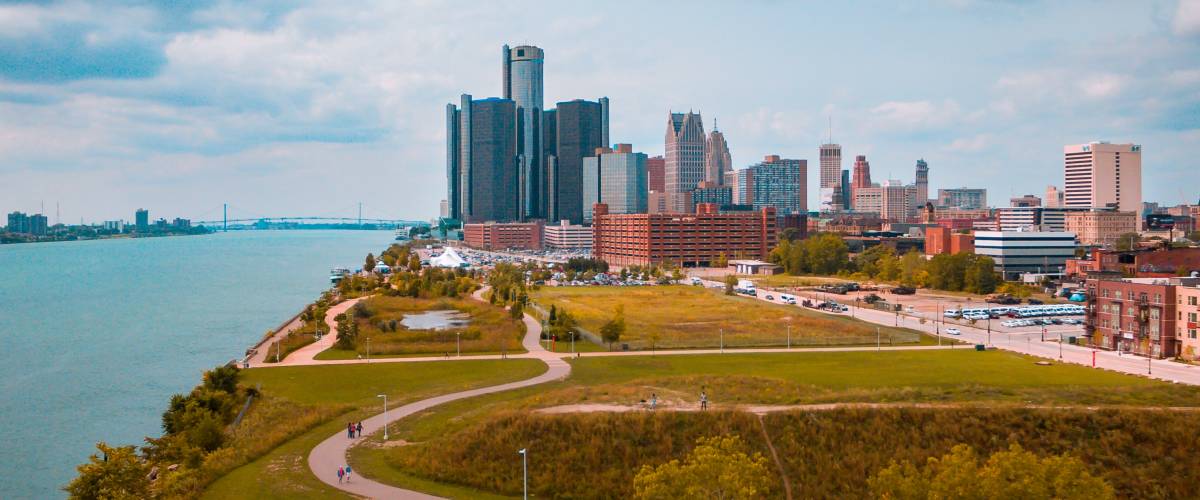 People love talking smack about Detroit, but this city won't take the insults lying down! After suffering the largest municipal bankruptcy in American history in 2013, Detroit has been pushing hard to improve itself.
Although lots of work has gone into fixing up the buildings and neighborhoods downtown, the city is still struggling to improve some of its social services, like education and job training.
Still, retirees who are willing to bet on the comeback kid will enjoy a very low cost of living, low crime rate and low taxes in Detroit.
If you don't mind the cold winters, then you'll find plenty to enjoy in the birthplace of Motown. Detroit has very lively performing arts and music scenes and many art museums, shows, and concerts throughout the year.
23. Los Angeles, California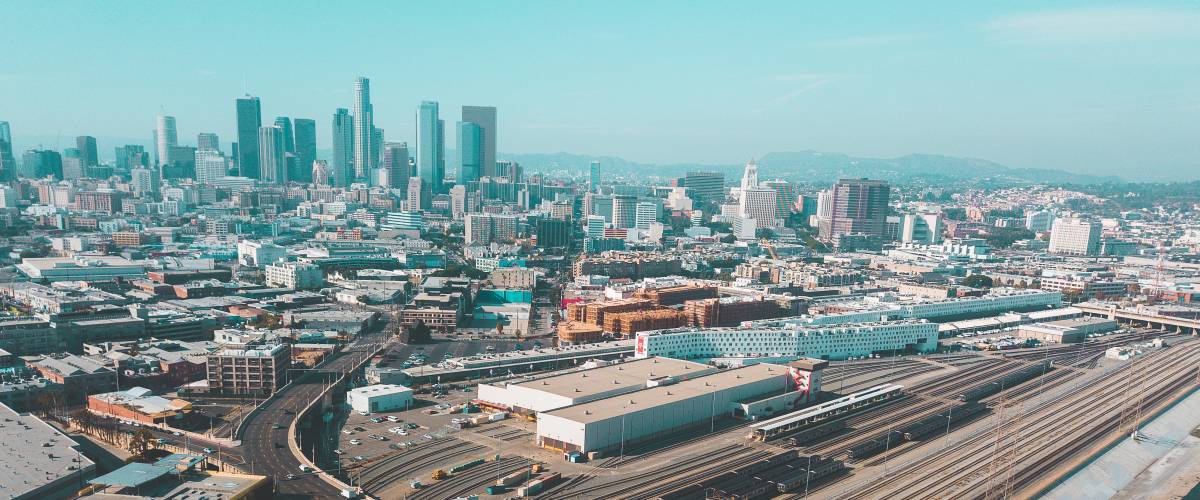 People are often drawn to L.A. for the year-round sunshine, the beautiful beaches and the many cultural amenities. But they have to put up with the city's hideous traffic congestion and insanely high housing costs.
The average rent for a one-bedroom apartment downtown is more than $2,000 a month, and the median sale price for an existing single-family home was more than $595,000 during the third quarter of 2017.
Taxes are high, too, and health care is so-so. But there's plenty to keep seniors busy, and there is that fabulous weather, with high temperatures averaging 69 degrees and lows averaging in the mid-50s. Los Angeles also gets less than 13 inches of rain per year.
The U.S.'s second-largest city is such a mixed bag that while Bankrate rates it the third-best city for retirement, U.S. News ranks it only No. 88 out of 100.
22. Washington, D.C.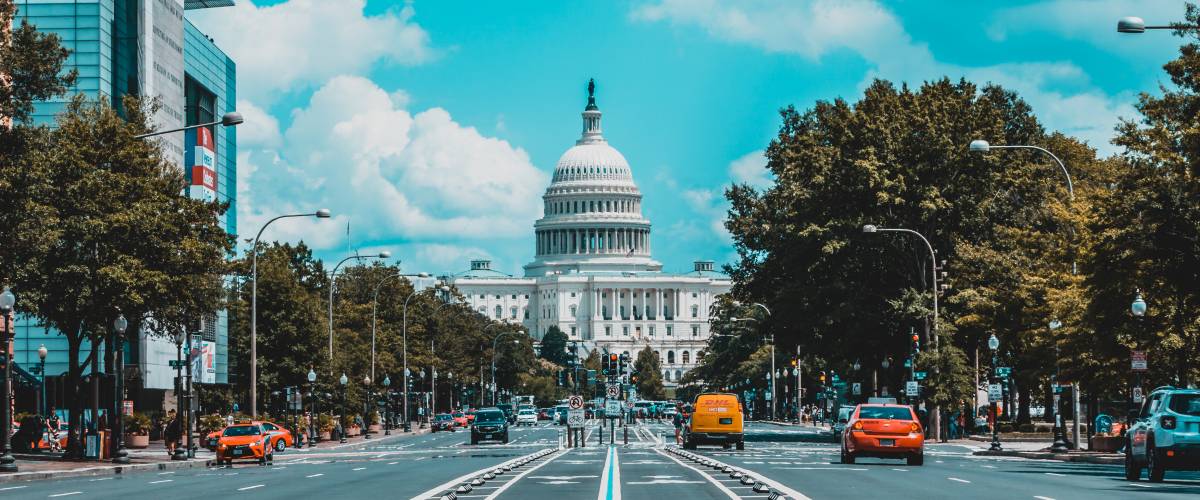 If you don't mind the politics, the nation's capital can be a great place for retirement. Seniors can find loads of free stuff to do, like visiting the Smithsonian Museums, the National Zoo or the National Arboretum. But taxes and the cost of living are high.
At last check, the median sale price of an existing single-family home was $408,500, and rents average about $2,150 a month for a one-bedroom downtown. A three-course dinner for two at a mid-range restaurant costs an average of $65, which is on the high end.
Washington offers more in the way of public transportation than most cities, but the city's extensive Metro subway system has been underfunded for years and is now prone to breakdowns.
Here's some welcome news: D.C. used to have an ugly reputation as the nation's "murder capital," but these days the crime rate is "very low," according to Bankrate.
21. Atlanta, Georgia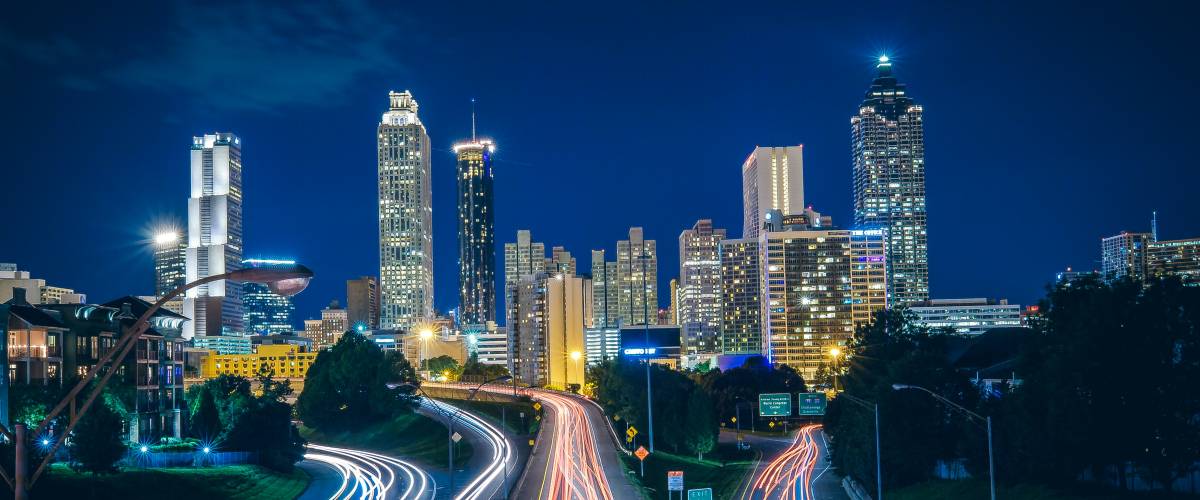 In many ways, Atlanta extends a very inviting "Y'all come!" to retirees. The weather isn't bad, costs are relatively low and the city ranks high for activities. That's thanks to its leafy parks and downtown attractions including the Martin Luther King Jr. National Historic Site.
But traffic can get very ugly in this sprawling metropolis, and the city's MARTA trains and buses haven't been able to keep up with the growth.
Average rent for a one-bedroom apartment will set you back about $1,400 a month downtown, or around $992 in less trendy neighborhoods. The median sale price for an existing single-family home was $204,300 during the third quarter.
If you decide to settle in Atlanta, be prepared for some confusion getting around at first because the city has more than 70 streets with "Peachtree" as part of their names!
20. Providence, Rhode Island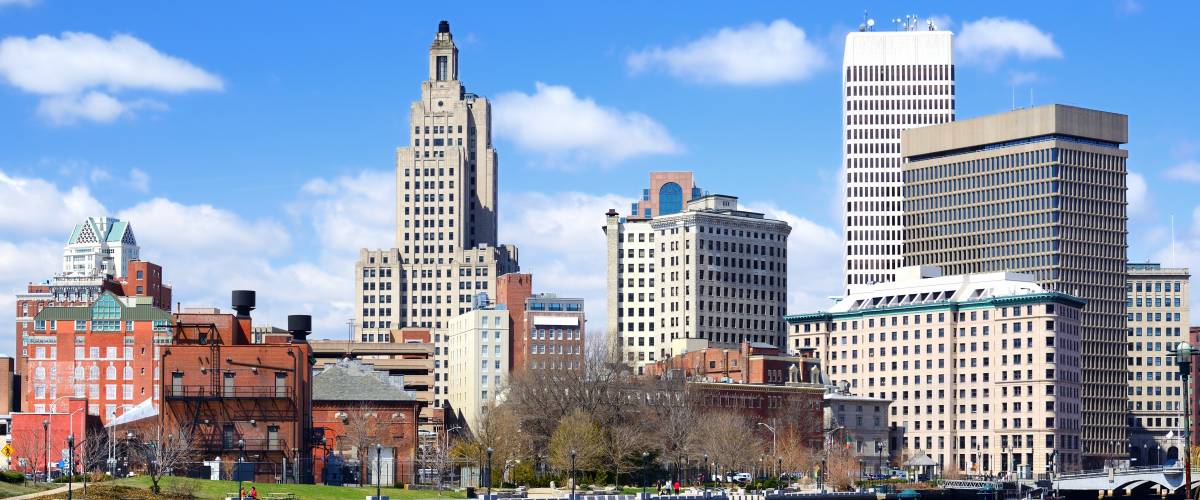 Providence is the largest city in America's smallest state, a great place to retire if you love the beach, fall foliage and doughnuts but not where you want to go if you mind high taxes, punishing winters and annoying accents.
Since Rhode Island is so tiny, its capital city isn't far from any of the state's more than 100 beaches. Providence also provides fall leaf-peeping within its expansive Roger Williams Park, and the city is said to have more doughnut shops per capita than any place else in the U.S.
But Rhode Island has the fifth highest tax burden, according to WalletHub, which also rates health care and quality of life in Providence as below average. Bankrate says the same about the city's weather. You'll need your woolens in the winter.
As for that accent ("always" becomes "awwlways" and "jaguar" is pronounced "jag-wah"), it was named one of the ugliest in America by Gawker.
19. Las Vegas, Nevada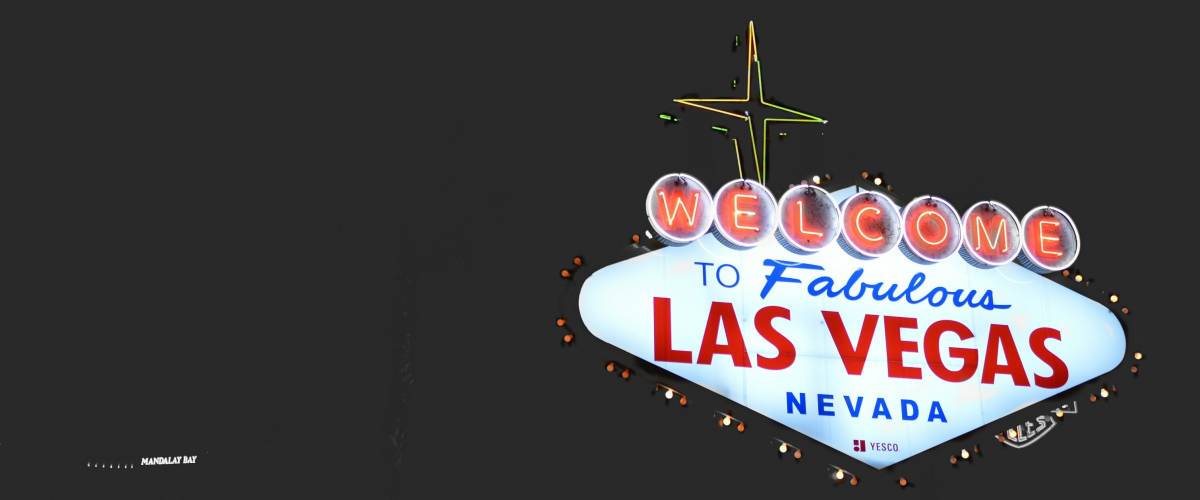 Seniors who like to gamble might want to roll the dice on Las Vegas, where they'll also find low costs and pleasant weather during most of the year. But note that it can be a difficult city for getting around, and the summers are blazing!
It's not tough to find an affordable place to live in Las Vegas, though U.S. News notes that housing prices have been on a strong rebound from the crash of a decade ago. The average monthly rent is just under $1,000, and the median price of a home is around $209,000.
Bankrate found that the city has a high crime rate and poor health care and public transportation. While there's a cool 3.9-mile monorail, it costs $5 per ride and its primary purpose is to connect the resorts along the famed Las Vegas Strip.
High temperatures average around 50 degrees during the winter but usually shoot above 100 during the July and August.
18. Birmingham, Alabama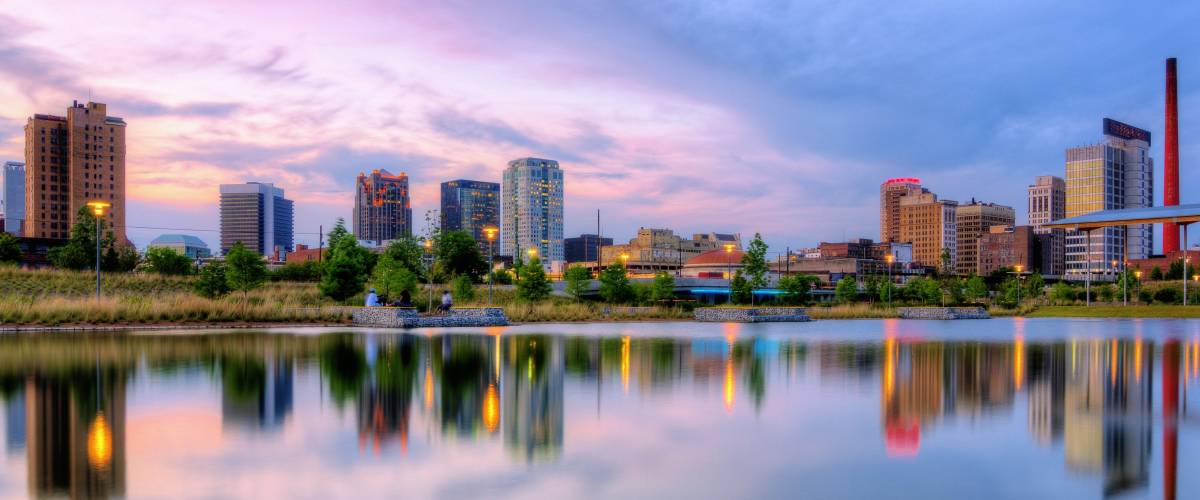 Birmingham was one of the centers of the civil rights movement, so it's a city steeped in history. Even so, it's a place that can be lacking in activities for seniors, the weather can be uncomfortable, and both U.S. News and WalletHub have found the quality of life in Birmingham is relatively low.
But the cost of living is low, too. The average monthly rent is under $800, and the median sale price of an existing single-family home is less than $200,000. Two people can enjoy a nice, three-course meal in mid-price restaurant for under $50.
The weather can be all about extremes: chilly in the winter and hot and steamy in summer. High temperatures typically reach into the 90s during July and August.
The Birmingham Civil Rights Institute tells the story of the role the city played during the struggle of the 1950s and '60s. Rev. Martin Luther King Jr. helped lead boycotts, sit-ins and mass marches to end to local segregation laws.
17. Bakersfield, California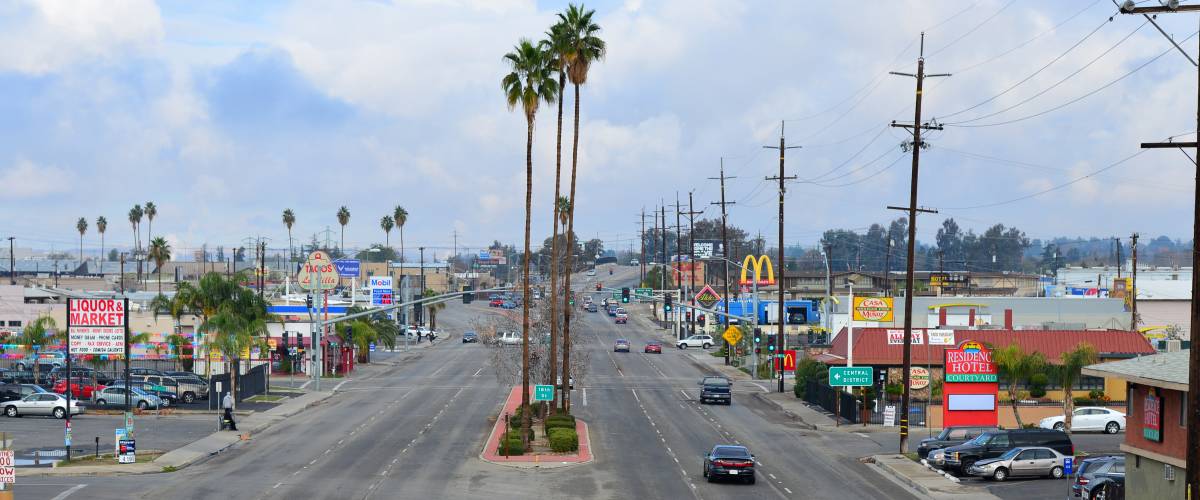 Don't say you weren't warned: Bakersfield has been called one of the most boring cities in America. It's a center of farming and oil production far from California's coastline and deserts, though at least there are mountains relatively close by.
The cost of living in Bakersfield is cheap for California but more expensive than in the typical U.S. city. The average monthly rent is $888, and the median price of a home is just over $200,000, according to U.S. News.
If you think you'll need to work in retirement, Bakersfield isn't the place for you. The local job market can be terrible: In October 2017, the city's unemployment rate was 9%, way above the national rate of 4.1%.
Winters are mild in Bakersfield, but the summers can be brutal, with triple-digit temperatures common. And you'd better like carrots if you move here — the city is home to two of the largest carrot farms in the world.
16. Seattle, Washington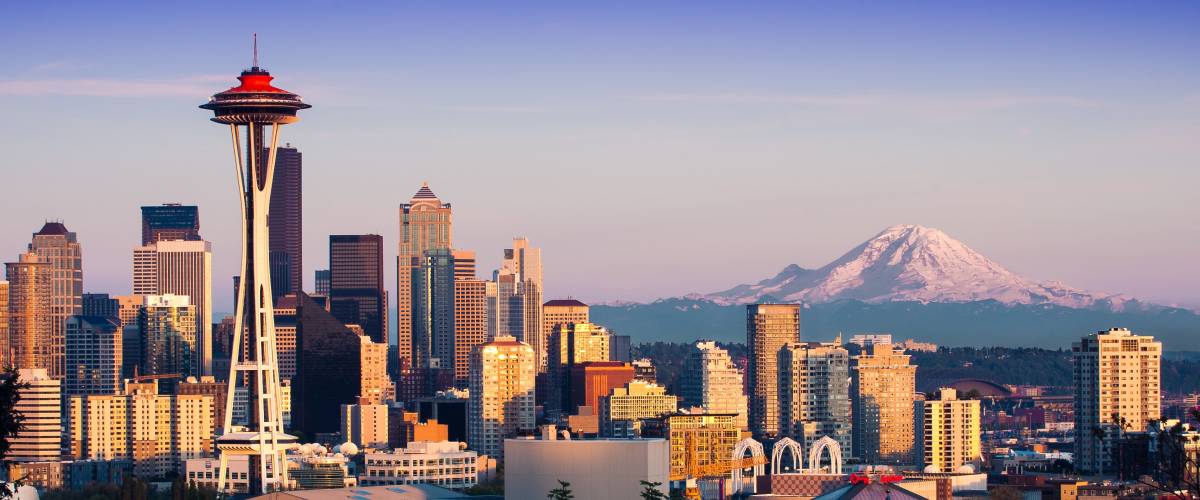 Microsoft and Amazon have made Seattle a hotbed for high-paying tech jobs — and have made the beautiful Emerald City on Puget Sound incredibly expensive for everyone else. Living costs have been rising like the elevator in the Space Needle.
Monthly rents in the center of town average about $1,950, and the most recent report from the National Association of Realtors puts the median selling price of an existing single-family at a stunning $478,500.
Have you heard Seattle has an adorable monorail left from a 1962 world's fair? Don't let that fool you into thinking the city is big on transit. The monorail travels all of 1 mile, and Bankrate says public transportation on the whole in Seattle is poor.
But retirees will find plenty to do: Two mountain ranges hover in the distance (the Olympics and the Cascades); ferries can take you to nearby islands; and you'll find no shortage of places to enjoy a cup of coffee, including the original Starbucks.
15. Juneau, Alaska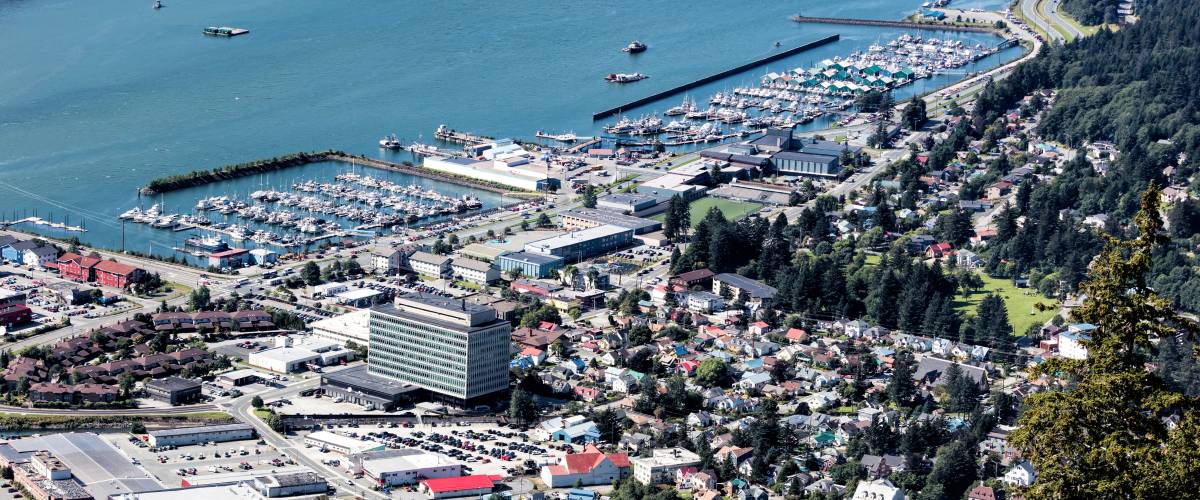 Alaska is great for fishing, scoping out wildlife, and enjoying the beauty of nature. However, most elderly people can't handle the cold, which makes just about anywhere in Alaska a bad place to retire. There are so few things for people to do for fun that even Blockbuster has survived on Alaskan citizens and their lack of decent WiFi. Fortunately, Juneau has better internet than the rest of the state, so the popularity Netflix shut down the Juneau store.
There is no sales tax, and the elderly get help on their property taxes. However, since Juneau is the capital city, rent is higher than anywhere else in the state. The average one-bedroom apartment is $981 per month. The biggest financial perk to living in Alaska is that if you are a permanent resident, they actually pay you to live there. It's called The Alaska Permanent Fund, but don't get too excited. The annual checks are only $1,000 to $2,000, and that perk may not be enough to convince anyone to move there.
14. Wichita, Kansas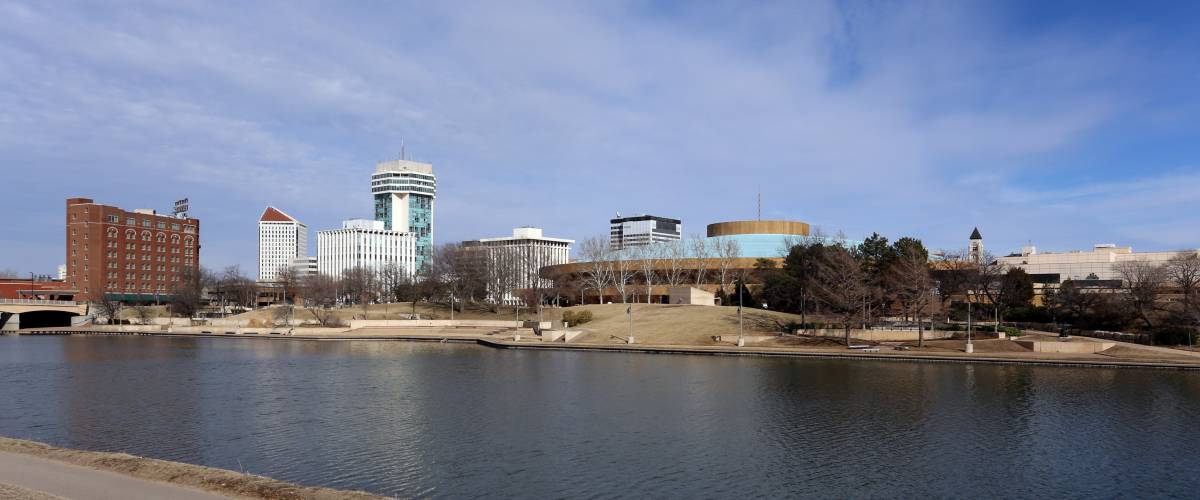 According to US News, the average monthly rent is only $727 per month. The temperature never gets too hot or too cold- averaging lows of 34 degrees in the winter, and 78 degrees in the summer. While that weather may sound perfect for some, it was cold enough to be considered the 7th worst city in the United States to retire, due to the lower temperatures. According to US News, people aged 65 and older only account for 13% of the population in Wichita, so it's very possible that the locals agree.
If you do choose to retire in Wichita, you'll want to drive a car, because there are very few places for pedestrians to walk, and public transportation is limited. There is an arena that shows theatrical performances, concerts, and sports on the weekends.
13. Baton Rouge, Louisiana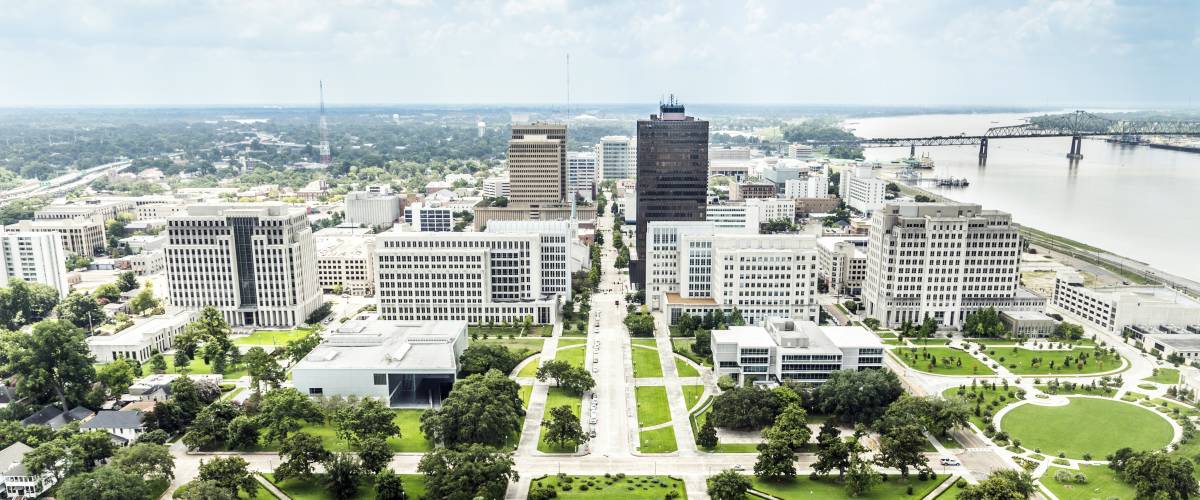 Baton Rouge, Louisiana is close to New Orleans. While you'd think it would be a great city with lots to do, a poll taken by a local news station, NOLA revealed that local residents had plenty of complaints about Baton Rouge. Apparently, the traffic is awful. You won't find quaint antique shops or small boutique businesses. Instead, you will find shopping malls and chain restaurants. Baton Rouge is also home to Louisiana State University, making it a true college town that's filled with frat parties and massive crowds during football season.
To make matters worse, The American Lung Association warned residents that living in Baton Rouge can negatively affect their health, due to the fact that it's home to one of ExxonMobil's oil plants. That area of the ozone is given an "F" rating. For retirees with existing health issues, moving to Baton Rouge doesn't seem like the best idea.
According to US News, the average monthly rent for an apartment is $825, and Louisiana has low state and income taxes. The weather is mild, averaging 82 degrees Farenheit in the summer, and only dipping as low as 53 degrees in the winter.
12. Tulsa, Oklahoma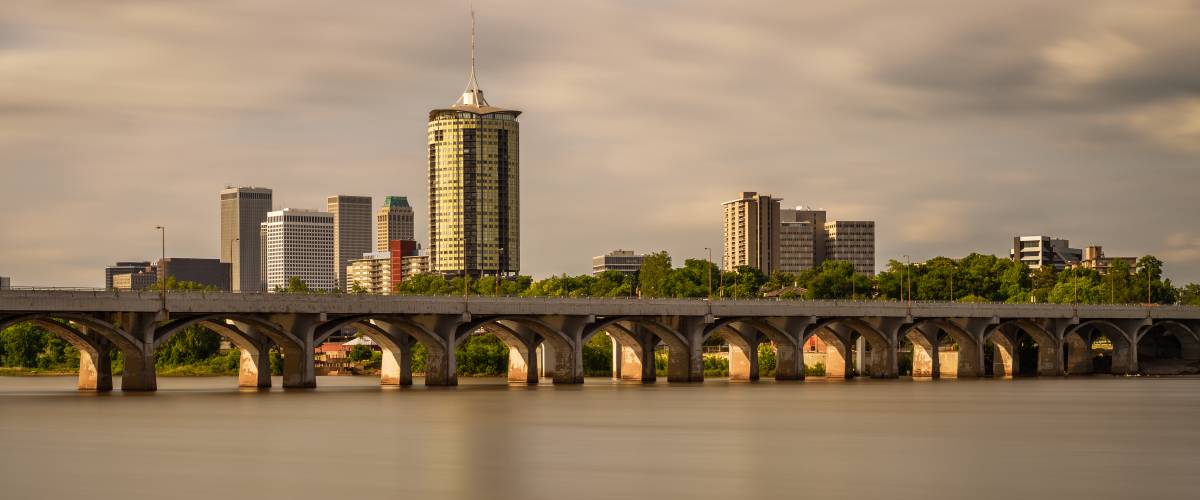 According to CNBC, Oklahoma is one of the worst states to live in. So it only makes sense that one of its largest cities, Tulsa, would also be a bad place to retire. As the saying goes, "Oaky is Smokey", and it has a huge amount of tobacco use, it has one of the highest infant mortality rates in the country, and a very low percentage of people with health care coverage. Apparently, it isn't a very healthy place to live, which is obviously an issue for elderly retirees.
According to Forbes, the cost of living in Tulsa, Oklahoma is 26% above the national average. There are a lot of things to visit, like museums, operas, and ballet companies. However, the crime rate in Tulsa is frighteningly high. One out of every 111 people living in Tulsa has been, or will be a victim of a violent crime. To put that in perspective, only 3% of the United States have higher crime rates than that.
11. Little Rock, Arkansas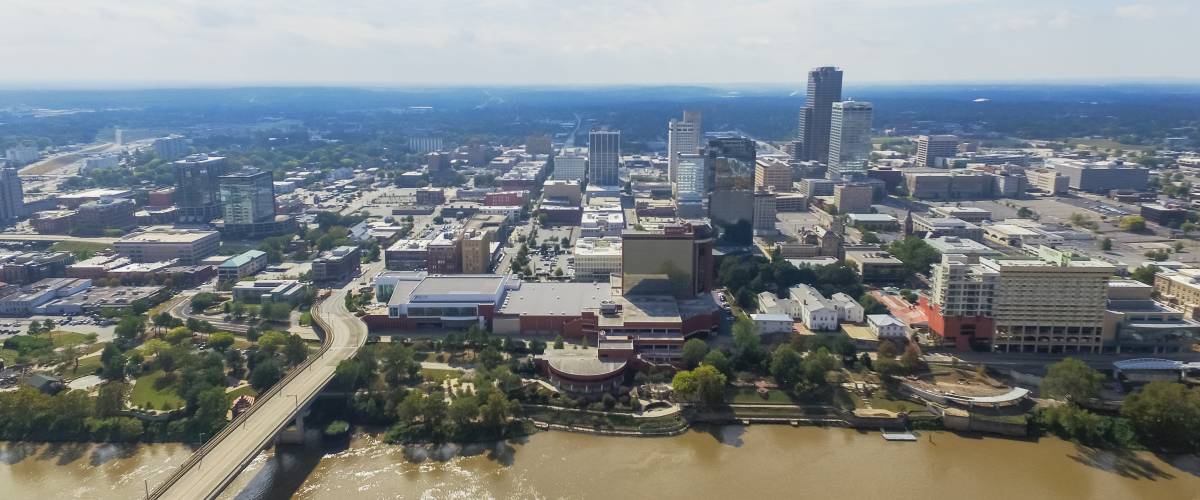 Your retirement savings could seriously go a long way in Little Rock, Arkansas, where the average rent for an apartment is $766 per month, and the median home price is $152,573, making it 16% below the national average cost. Arkansas is home to several national parks, so the scenery is gorgeous. It never seems to get too hot or too cold, and it offers a lot of outdoor activities like golfing and hiking.
However, according to Marketwatch, there are only 173 doctors for every 100,000 people living in Little Rock, which makes finding good health care a real challenge. The city also gets hit by tornadoes on a regular basis.
10. Charleston, West Virginia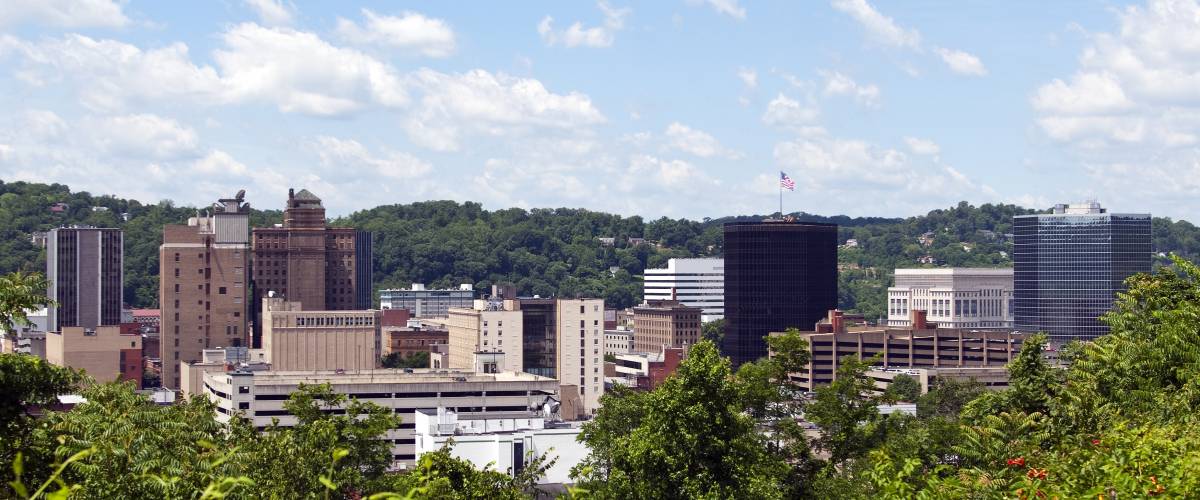 At 14% lower than the national average, and according to MarketWatch, a house in Charleston, West Virginia will only cost around $100,000. Coupled with low property taxes and affordable nursing home care. However, the reason why everything is so cheap is because many people in Charleston live below the national poverty line. Health care in general is not so great, which can become more of an issue as a retiree lives out their later years. Last but not least, there is very little for people to do in Charleston, West Virginia, aside from going to parks and a few historic landmarks.
9. Newark, New Jersey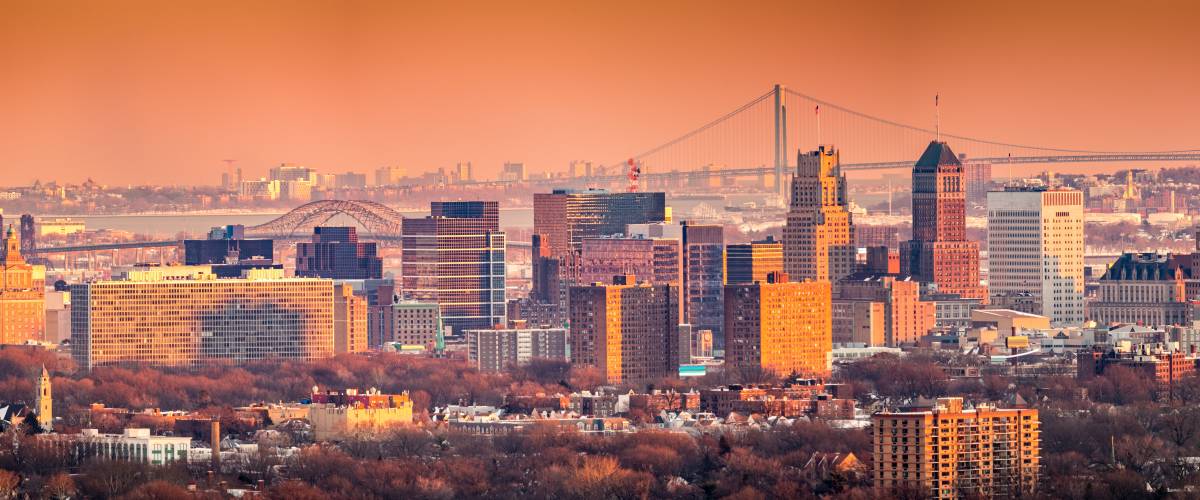 New Jersey gets a bad rap, but really, it's just places like Newark that give the state a bad name. The city that made it dead last on the list of places to retire according to NJ.com. Just a few miles outside of New York City, Newark has an incredibly high crime rate, with 1 in 90 people being victims of a violent crime, and 450 crimes being committed per square mile.
Traffic congests the streets at all hours of the day and night. It's not exactly a safe place to walk, but that doesn't stop people from wearing all black and casually walking across 4 lanes of poorly lit traffic at 2AM. At every turn, you'll be on-edge, wondering if you'll be mugged or car-jacked. To add insult to injury, property taxes in New Jersey are some of the highest in the country, and rent in Newark is sky-high, due to the proximity to New York City.
The city is home to Rutgers University, which has dental and medical schools. Health care is readily available to citizens, but according to studies, the quality of the care is sub-par. The one bright side of the city is that with the Newark International Airport, it's easy to escape the city to go literally anywhere else in the world but there.
8. Grand Forks, North Dakota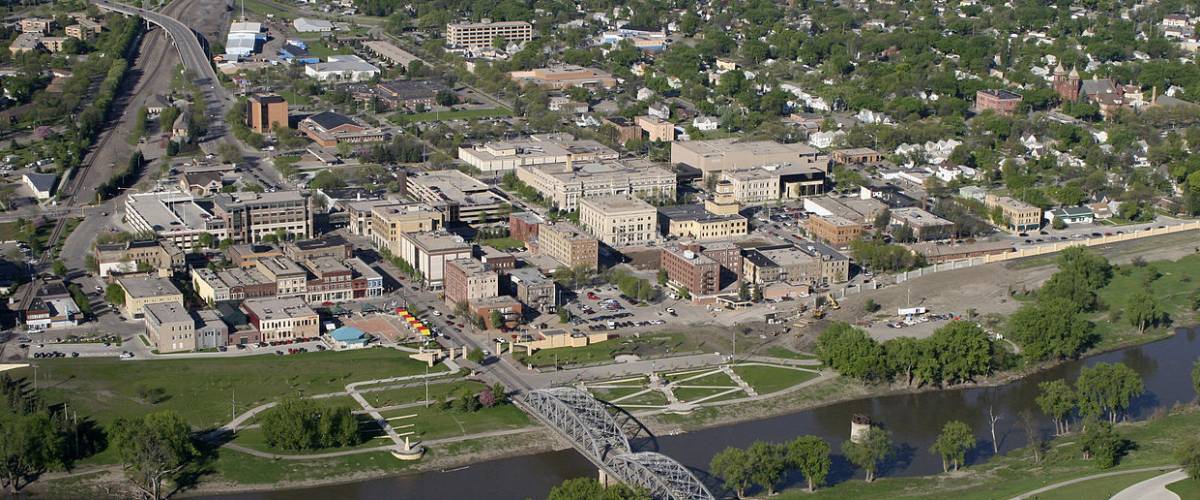 This smallish town located in the middle of the Dakota prairie has the distinction of being named one of the worst places to live in America, according to one report by the Washington Post. With higher than average unemployment and crime rates for the region and very few doctors, Grand Forks' charm isn't immediately obvious.
The lack of doctors may be a red flag for retirees — but many people swear that the small-town feel and the charm of the historic University of North Dakota campus make up for the cold winters and lack of nightlife and shopping. Besides, if big city fun is what you're looking for, then you can try Minneapolis.
7. Duluth, Minnesota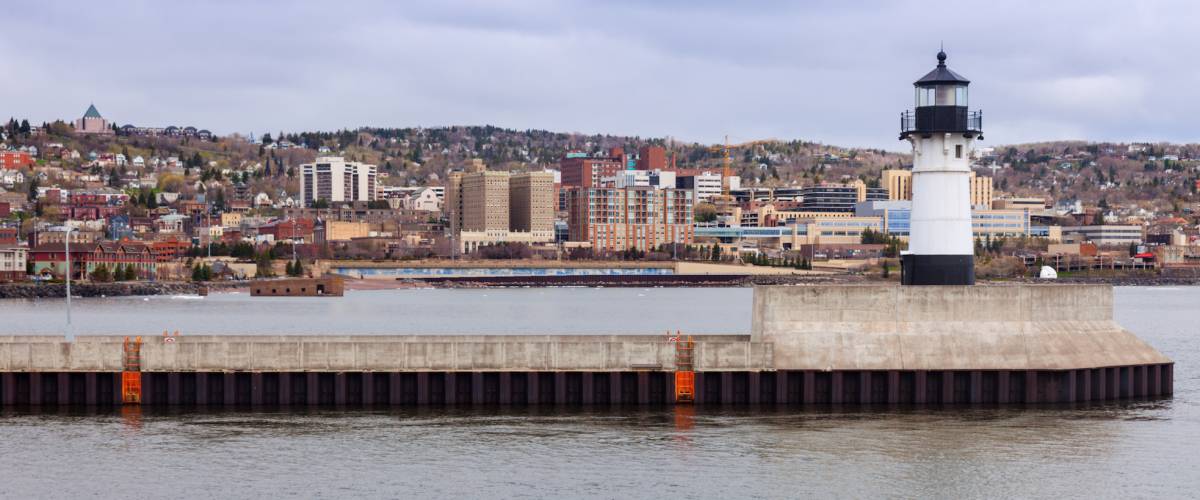 Duluth is another small town with frigid, six-month long winters and humid summers that are usually considered less than ideal for retirees. Potential residents will also notice the lack of diversity, the single shopping mall, and the small selection of restaurants in town. Although real estate is more affordable than in other cities, heating bills are reportedly quite high due to the long winter.
Despite a rough few years in the early 2000s, Duluth is now experiencing some promising growth, particularly in the medical and education sectors. The city has lots of great services available locally at St. Luke's hospital and at a number of specialty health clinics. If you're interested in tasting the local delicacy, a molten cheese filled hamburger called a "Juicy Lucy," or trying your hand at hunting or ice fishing, then this might just be the place for you.
6. Jersey City, New Jersey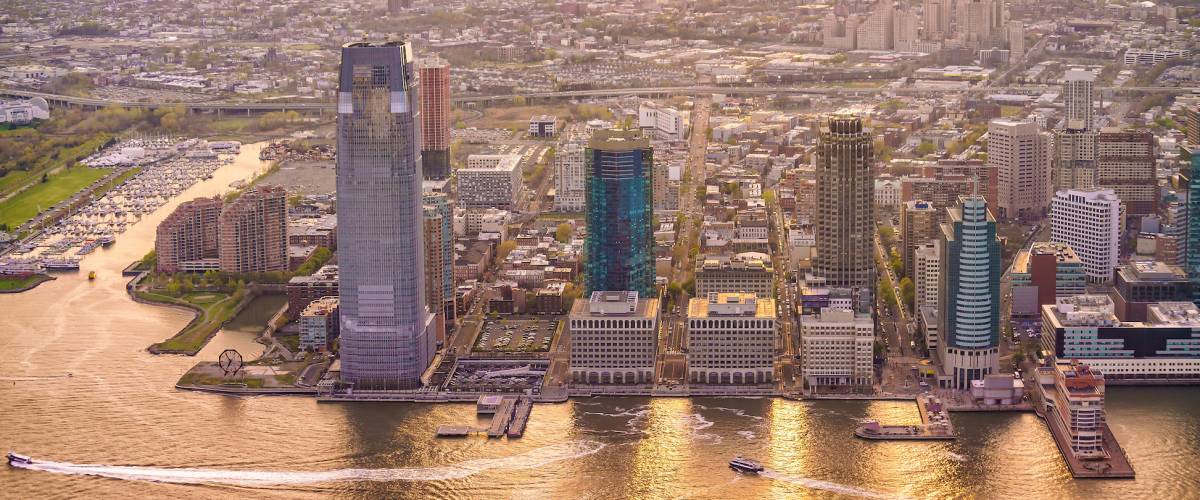 As a state, New Jersey is home to 7 of 10 of the worst cities for seniors, thanks in part to the high real estate taxes. With the median home price set quite high already at $386,000, seniors can expect to pay about $6,800 in taxes every year.
Although the state does offer something called the Senior Freeze program to "freeze" property taxes for seniors and people with disabilities, the application is so complex that not many people can take advantage of the program without hiring professional help.
Overall, there's a fairly large disparity in health status depending on income, and the city is not ideal for physical activity. But if you can afford it, you'll be able to get decent healthcare at one of the local hospitals.
5. El Paso, Texas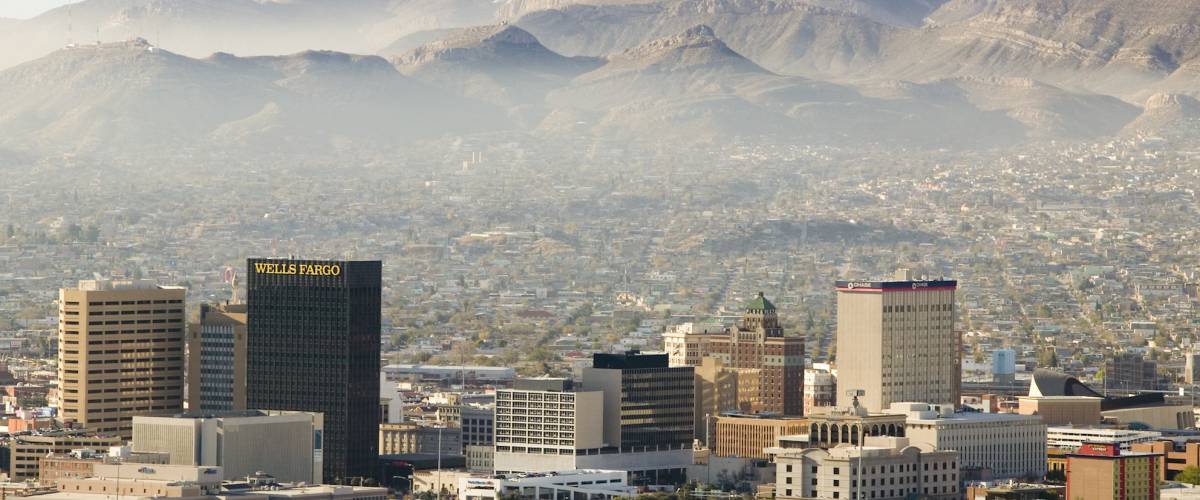 El Paso is one of the safest cities in America. With more than 300 sunny days in the year, retiring in El Paso will get you an enviable year-round tan— if you can handle the 90 to 100-degree weather! Locals love hiking, biking, and climbing in Franklin Mountains State Park and fly fishing and boating on the Rio Grande that borders Mexico.
While El Paso suffered from a lack of doctors in the early 2000s, the city's healthcare system is growing, and the local hospitals and healthcare centers are competent. El Paso tends to get a bad rap because there are limited jobs, low pay, and because educated people tend to move away for better opportunities. Still, retirees with a decent savings account and a yen for the outdoors might do quite well here!
4. Milwaukee, Wisconsin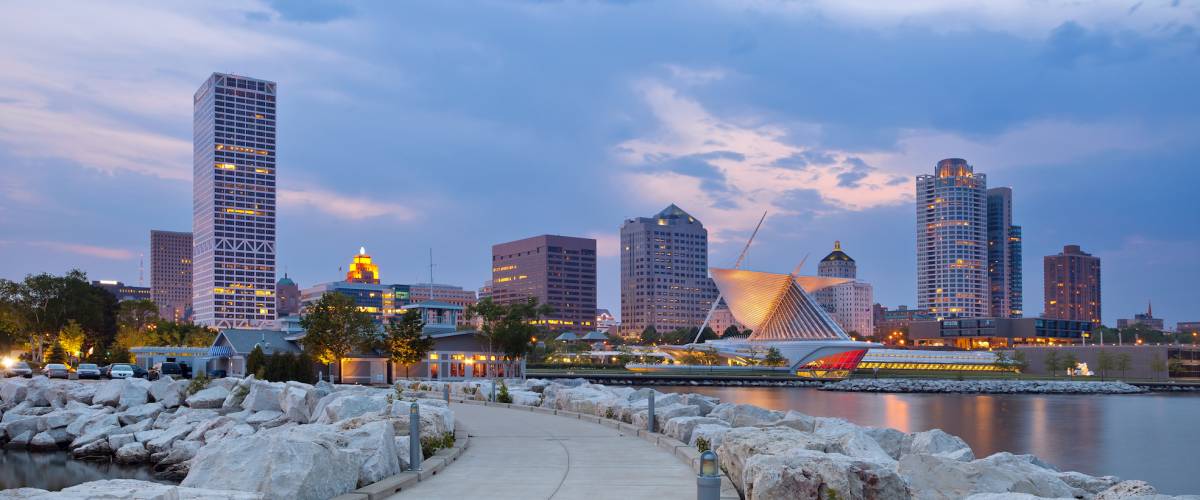 No town is perfect, and Milwaukee gained a rough reputation thanks to its run-down status in the 90s. Today, Milwaukee still has a 26% poverty rate, which is the highest in the state. The city also has the sixth highest violent crime rate of all American cities.
Despite these numbers, the city has recently revitalized its downtown core and the Menomonee Valley. There are three hospitals, and several museums, theaters and amusement parks to entertain the grandkids. With nice residential properties being built along the river and a median home price of $114,000, Milwaukee remains affordable for out-of-towners and seems to be turning things around.
3. Stockton, California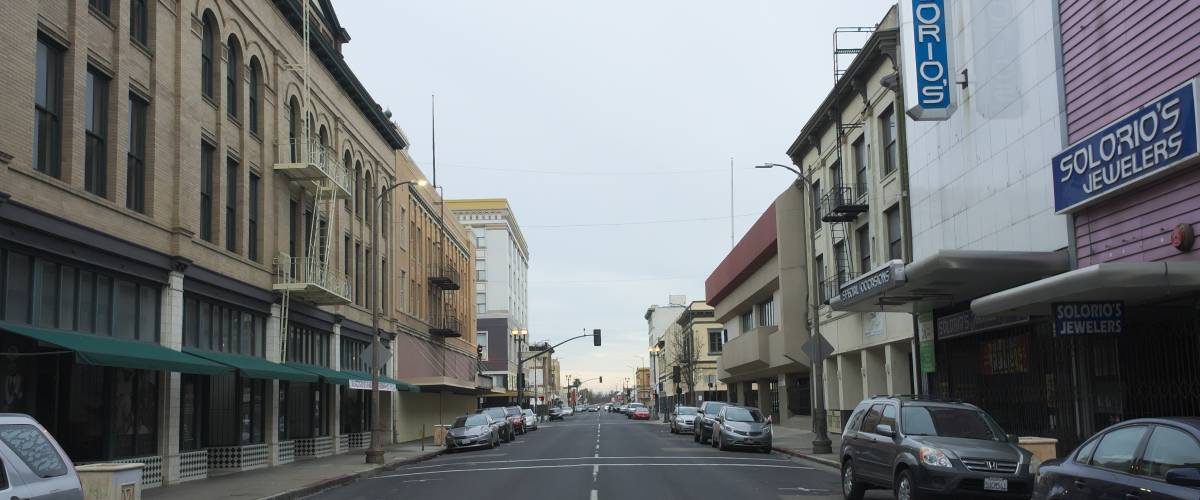 The recent housing bust hit Stockton particularly hard, dropping home prices by 67%, and the city is still struggling to rebuild. Stockton had to file for bankruptcy in 2012, and violent crime and unemployment continue to be some of the highest in the country.
Retirees who aren't bothered by the employment stats will find plenty to enjoy in the sunny California weather and warm, welcoming locals. The city's also home to a well-developed healthcare system with multiple hospitals, plus a race track, an arena, museums and parks. With the low housing prices, Stockton might be worth a second look.
2. Baltimore, Maryland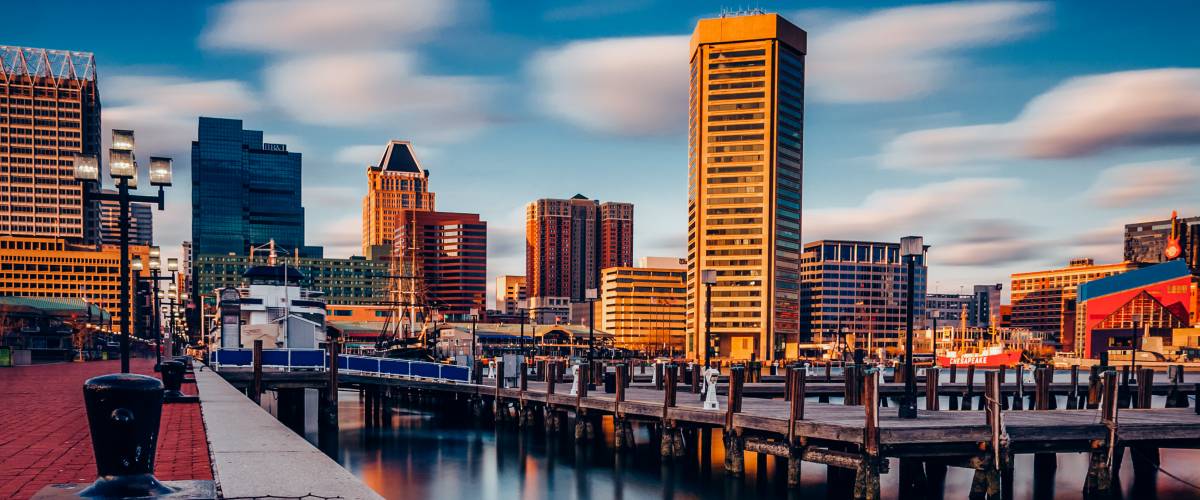 As the locals would say: So, you want to retire in Baltimore, Hon? It's a big city that can be homey and feel like a small town, but it also can seem a little dull compared to nearby Washington, D.C. Various rankings of cities as retirement destinations give Baltimore low scores for things to do.
Public transit is poor, according to Bankrate, but the city is walkable and offers plenty of colorful neighborhoods, including Fells Point, Little Italy and Greektown.
The cost of living is average, with single-family homes selling at a median price of $270,000 and one-bedroom apartments outside of downtown renting for an average $1,100 per month.
Baltimore's nickname is the "Charm City," a name as quirky as the town itself. The outrageous movies of local boy John Waters and the annual over-the-top Christmas display known as the Miracle on 34th Street show off Baltimore in all of its oddball glory.
1. St. Louis, Missouri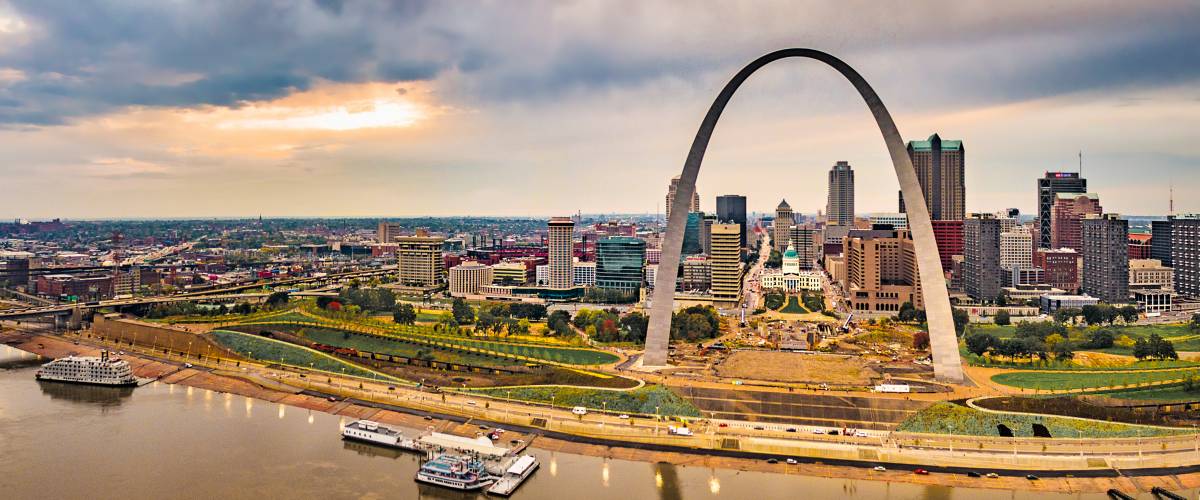 Bring the tissues, because poor St. Louis has a bucket of issues, including a higher-than-average crime rate. And although its cost of living is very low, so are wages for the resident population.
Of course, the working wage doesn't necessarily affect retirees. And given the population of seniors, the decent health care and passable four-season climate, St. Louis may make a nice retirement spot after all.
At the same time, the nearby suburb of O'Fallon, Missouri, was voted one of the 10 best places to live in the U.S. by the website Apartment List — while St. Louis came out almost last of 500 cities.
The ideal compromise might be to move to a home just outside St. Louis and take the few minutes' drive in to enjoy the city's lovely parks, museums, impressive architecture and growing food scene. St. Louis might be on the up and up!