We count down our picks for the cheapest — and safest — countries for retiring outside the U.S., places where even $150,000 or less in retirement savings would be enough to live comfortably. Our recommendations reflect local daily living costs, changes to visa programs and political developments.
What is the best country to retire on $150K?
20. Czech Republic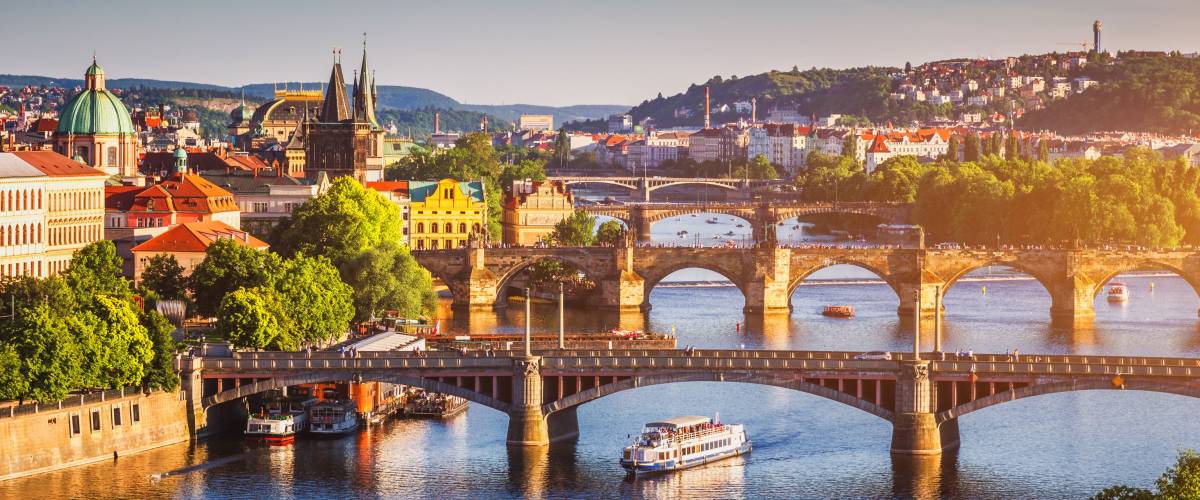 The Czech Republic is known for its old world castles, medieval towns, beautiful architecture and frosty local beers.
Thanks to its low cost of living and growing expat population, the country is an increasingly popular retirement destination. Given the influx of people, more shopping, businesses and services are opening up in Czech cities every day.
Apartments are cheaper in Prague than in other European capitals, though foreigners are often shut out from rent-controlled apartments and must pay more. A real estate agent can simplify apartment hunting, at a cost of one month's rent.
The high-quality health care system is inexpensive; you'll need to be covered by either public or private health insurance from a Czech health insurance company registered with the Czech National Bank.
How to retire to the Czech Republic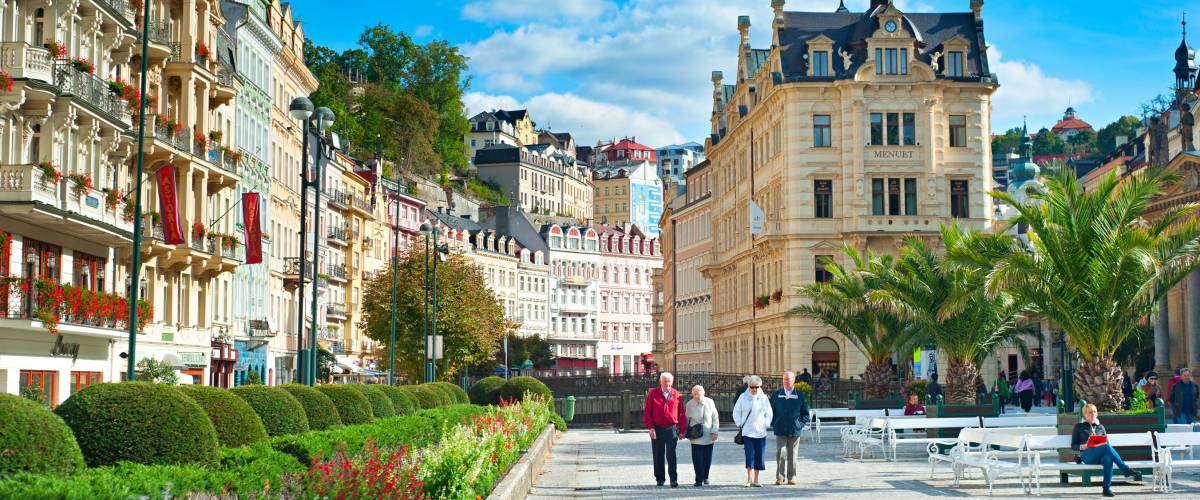 The Czech Republic doesn't offer a specific retirement visa. To stay for longer than 90 days, you'll need to apply for a long term visa, which can be issued for up to a year.
This visa asks that you have an official, active purpose for your stay, according to experts at Move To Prague Relocation Services.
American retirees can apply as self-employed individuals intending to work in Prague or for the purpose of study, especially language classes.
After one year, you can apply under the same "purpose" for a one-year long term residency permit. After five years of legally residing in Czech Republic, you can apply for permanent residency.
19. Bolivia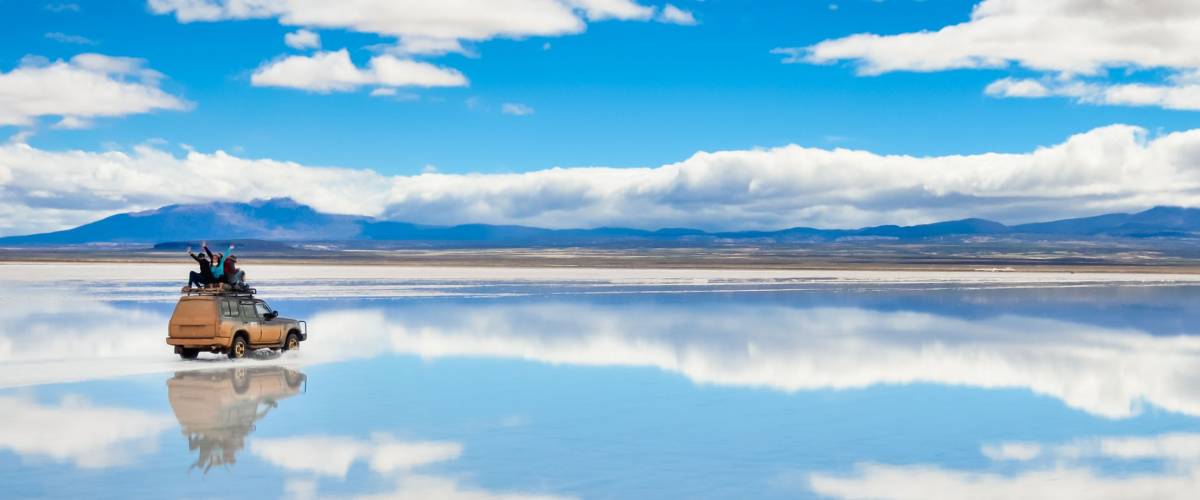 The landlocked South American nation of Bolivia has been luring expats for years with its lovely weather, unique geographical features and extremely low cost of living.
If exploring mountains, salt flats, charming colonial towns and bustling cities sounds like a good time, then you might enjoy retiring in Bolivia.
Public health care in Bolivia is still under development, so you'll find better care in private clinics. Health insurance can help cover the costs.
Expats can lead a comfortable life for around $1,000 a month in affordable Tarija. Many foreign retirees have also happily visited and settled in Santa Cruz and La Paz. Knowing Spanish will help you fit in.
How to retire to Bolivia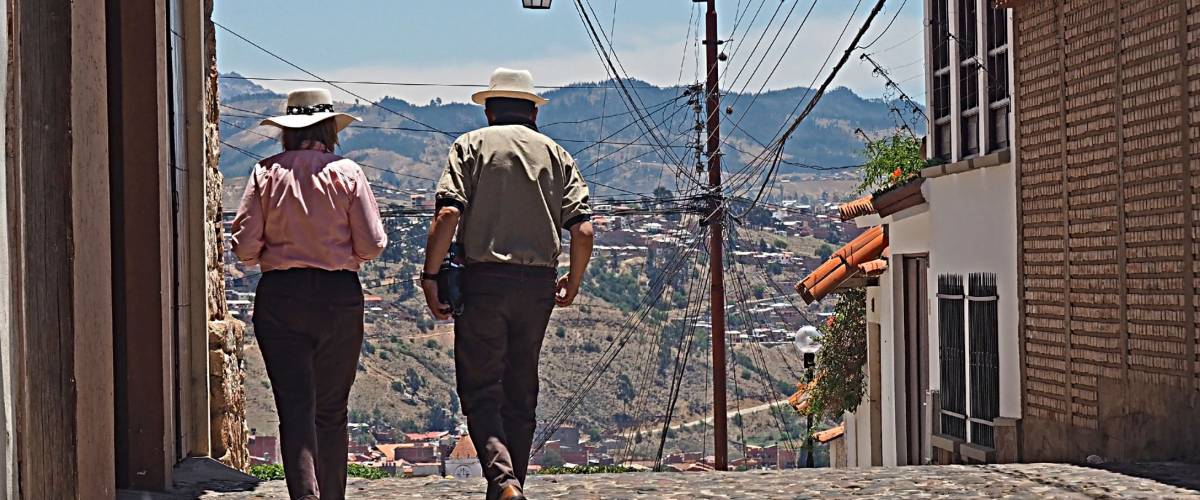 If you want to retire in Bolivia, you'll need to enter the country with a "specific purpose visa", which requires you to submit a letter stating your intentions and including proof of your economic situation and a police record check.
But you'll probably want to check the place out before you make the leap. To visit, you'll need to get a tourist visa from the Bolivian consulate.
Calculate how much more you need to save each month to reach your retirement nest egg goal.
18. Belize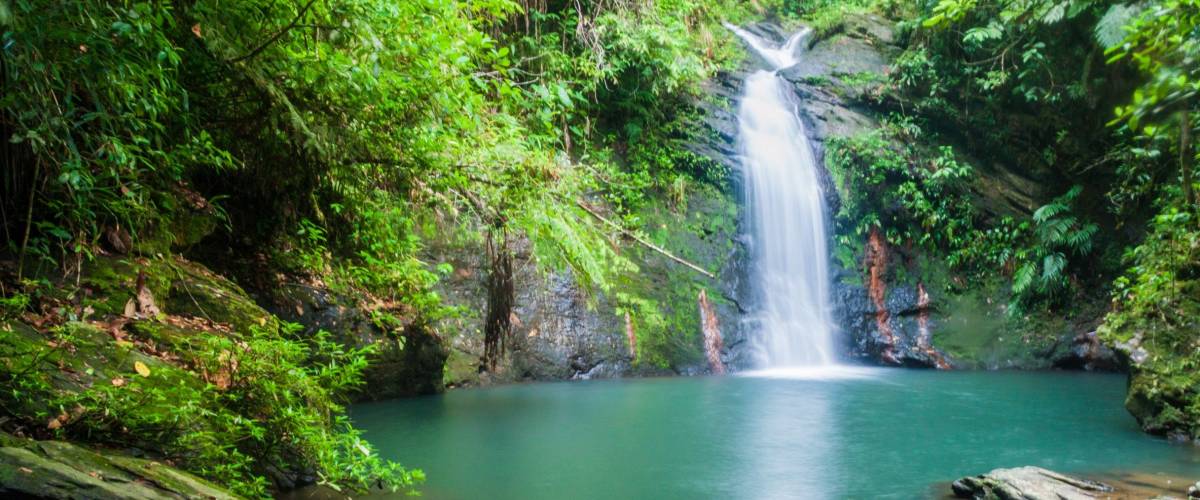 Belize has been growing in popularity with international retirees thanks to its Caribbean vibes, beautiful nature preserves and beaches and affordable, slower pace of life. It's an English-speaking nation; Spanish is the second most widely used language.
Popular expat destinations include Placencia Peninsula, a 19-mile swath of land bordered by white sands and blue waves, and the island of Ambergris Caye. These are among the most expensive areas of Belize, but you can still find rents as low as $700 a month.
You will want to stay away from border towns, isolated regions and Belize City, as criminal activity is much higher in these areas.
In Belize, most hospitals are not well-equipped to deal with serious health concerns. Health care in Mexico, Nicaragua and Costa Rica is significantly better by comparison, reports ExpatExchange.
How to retire to Belize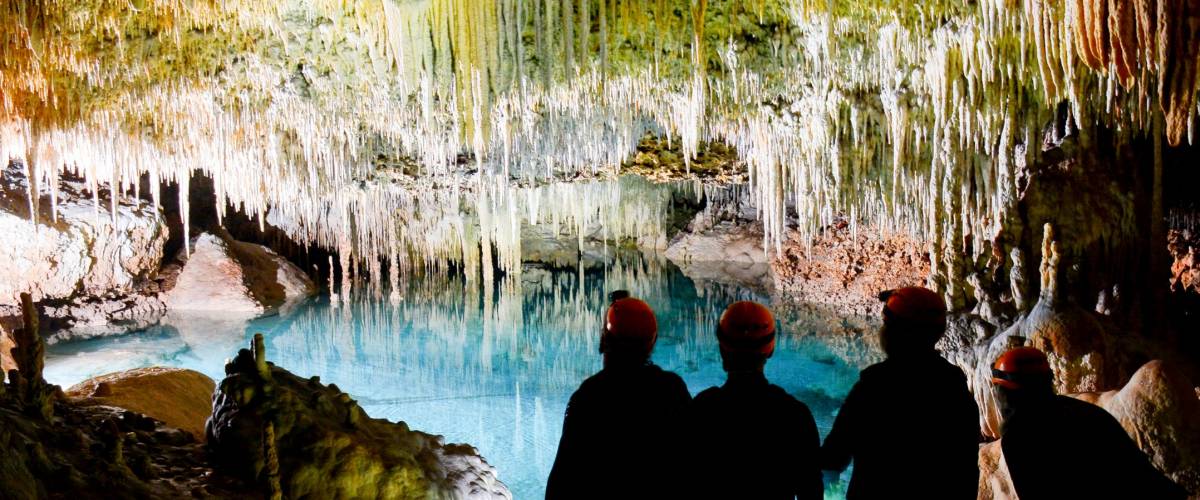 If you're in good health or you just want to move to Belize for a few years, then you can become a resident of the country fairly easily.
After staying in the country for the required 50 weeks, you can apply for residency once you can prove you will be able to transfer $24,000 each year into a Belize bank account. The application costs $1,000.
Note that officials prefer to see your income stream coming from a combination of Social Security benefits, a pension plan and/or a 401(k) or IRA.
17. Vietnam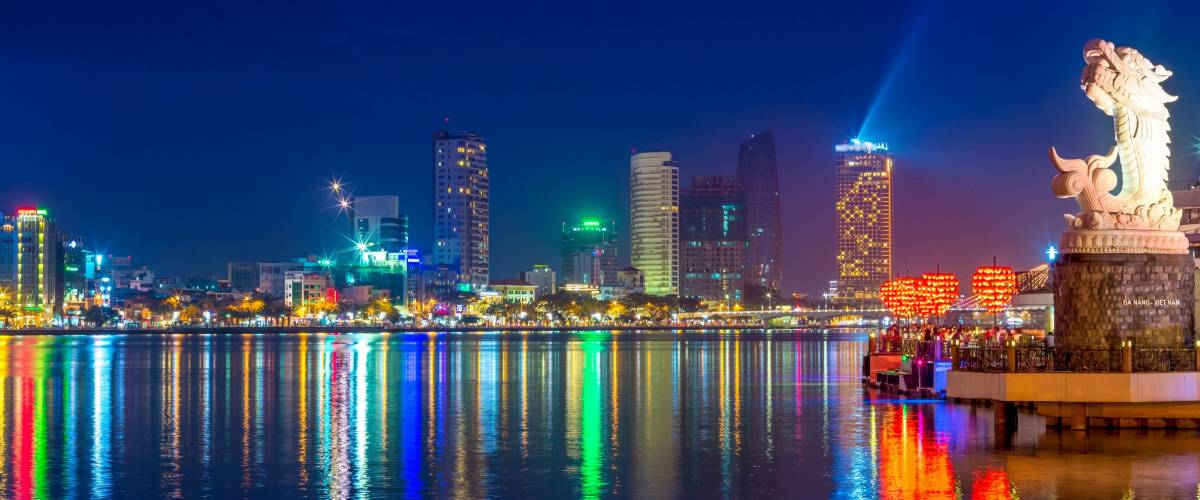 Culture-rich Vietnam is quickly becoming a popular retirement destinations for North Americans. And with its French colonial architecture, endless natural pursuits and amazing street food, what's not to love?
Particularly affordable expat-friendly destinations include the beach town Nha Trang and the bustling city of Da Nang, where around $1,000 can cover your living costs for a month.
There's a growing expat community in Nha Trang and expanding services catering to Westerners and locals alike. Da Nang is modern, international and welcoming, and its lovely weather will allow you to enjoy the city's parks, beach and riverfront year-round.
In Vietnam's cities and tourist centers, English is becoming more commonly spoken, and the government has put more emphasis on English classes in schools. But you'll need some knowledge of Vietnamese to communicate in smaller towns and rural areas.
How to retire to Vietnam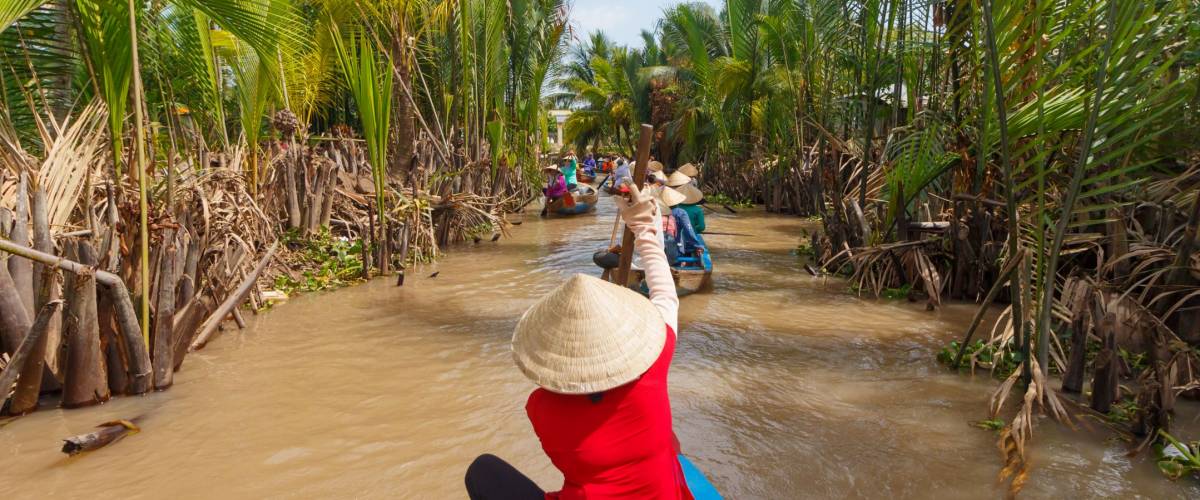 Vietnamese health care is good for basic needs, but the country doesn't score high for specialized care or surgeries.
Vietnam doesn't have a retirement visa, but U.S. citizens can get a one-year multiple-entry visa that will have to be renewed.
It requires that you leave the country once every 90 days.
16. Ecuador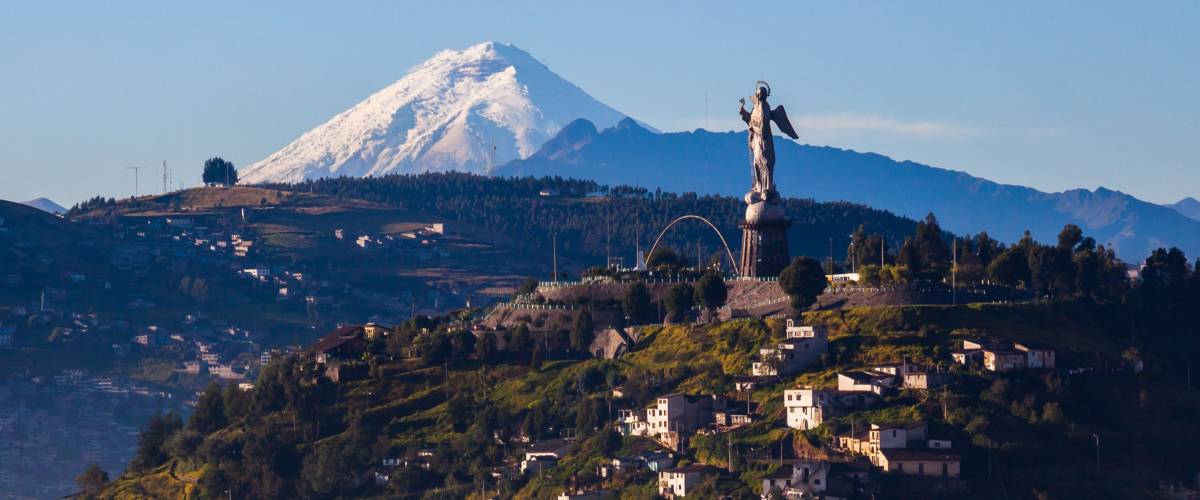 For years, Ecuador has come out on top as one of the most popular retirement destinations for U.S. expats, and the majority of foreign retirees in the country are Americans.
With its pristine natural surroundings, busy cities, charming historical towns, and low cost of living, there's something for everyone in Ecuador.
In the capital city, Quito, you'll spend about $440 a month to rent a one-bedroom apartment in the middle of town.
In the quaint and friendly town of Cuenca, the same thing will cost you about $360 a month, reports living-costs website Numbeo.
How to retire to Ecuador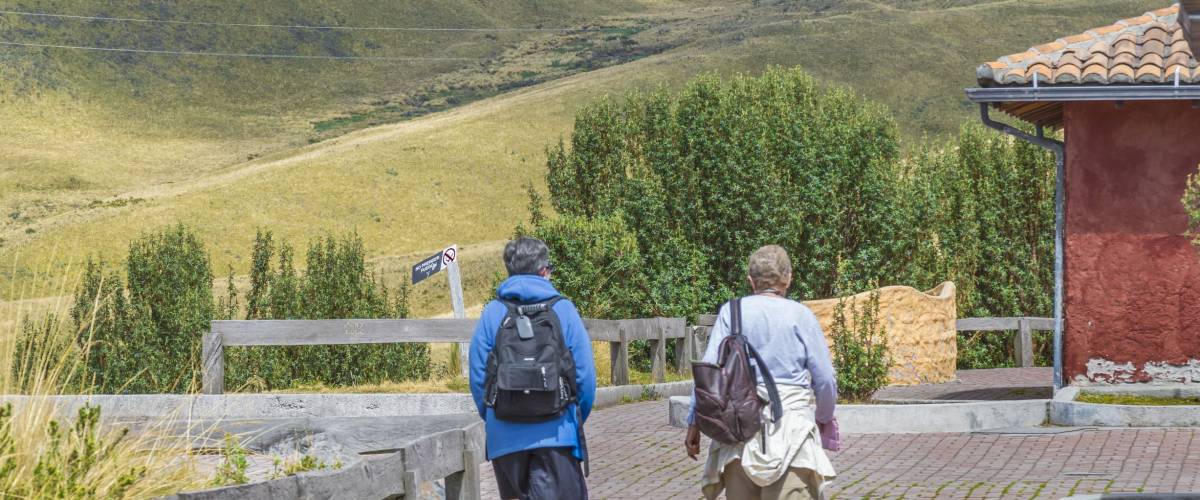 Visitors can stay for only 90 days, so retirees should consider applying for the pensioner residency visa at an Ecuadorean consulate in the U.S.
The visa requires proof that you will be receiving $800 or more per month from a recognized pension source, says International Living magazine. Once the visa is approved, you'll have to sign up for public or private health insurance.
Ecuador's political forecast is looking quite sunny these days. Citizens voted in early 2018 to reinstate presidential term limits, setting the country apart from more troubled nations in the region, such as Venezuela.
15. Ireland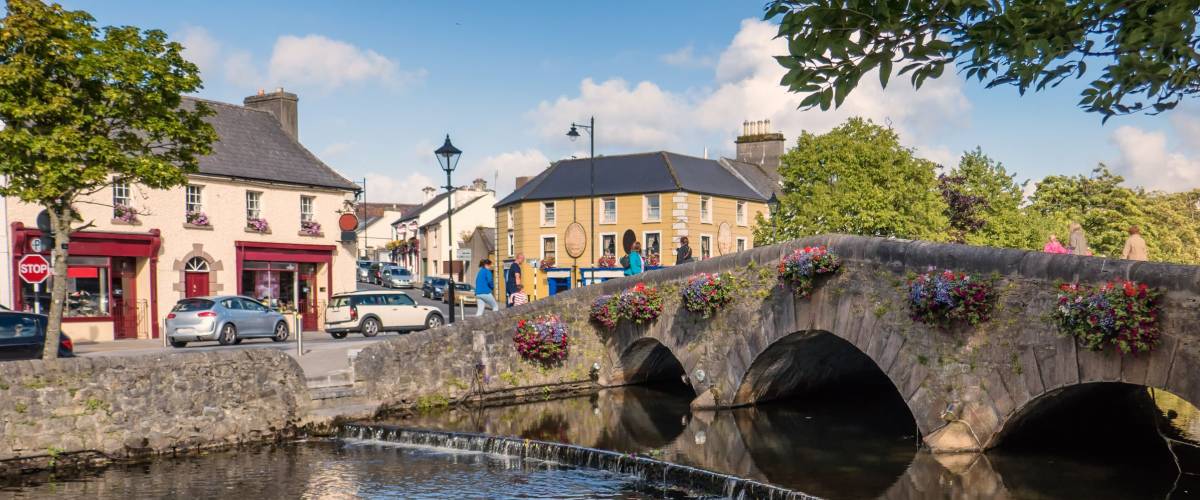 Settle here, and you'll find the people welcoming, the culture and castles stunning, and the nearby travel options in the U.K. and Europe inspiring. Plus, Ireland can be very affordable.
While housing prices in major cities like Dublin have hit all-time highs, there are still plenty of perfect places for a lower-cost and low-key retirement on the Emerald Isle. In communities including Mohill, Edgeworthstown and Ballymore, homes are selling for around $100,000.
Hospitals in Ireland are generally very well-appointed, and the level of care is highly rated. Since you're not a citizen of the European Union, you will need health insurance to cover your health care costs.
How to retire to Ireland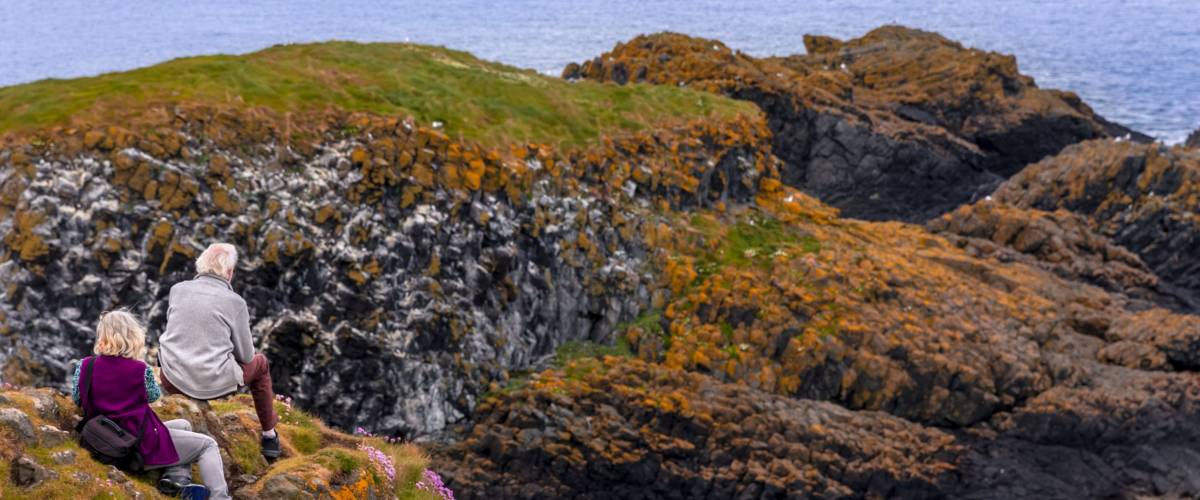 Unlike some other countries on this list, Ireland does not have a retirement visa option if you are not an EU national. So, you'd need to apply for a "D" visa that would allow you to stay for three months.
Next, you'd need to apply for permission to remain as a "person of independent means" and show clear proof that you have sufficient resources to cover your expenses in Ireland.
That can mean annual income of 50,000 euros (about $56,000) per person, plus savings to cover emergencies and large expenses, such as buying a home or car.
14. Chile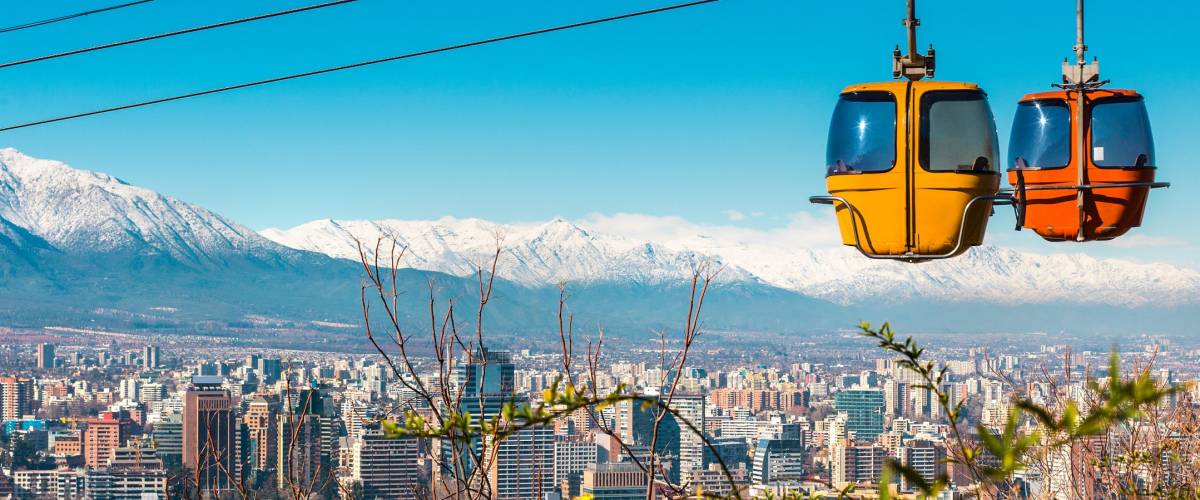 Chile is known for its beautiful beaches, majestic mountains, busy cities and warm and welcoming people.
As one of the most stable countries in South America, Chile offers the chance to enjoy a safe, comfortable, middle-class lifestyle for a fraction of the cost of retiring in the U.S.
For about $1,000 a month, you'd be able to cover housing and basic costs just about anywhere in the country. Spend a little more, and you can eat, hike and travel the land to your heart's content.
How to retire to Chile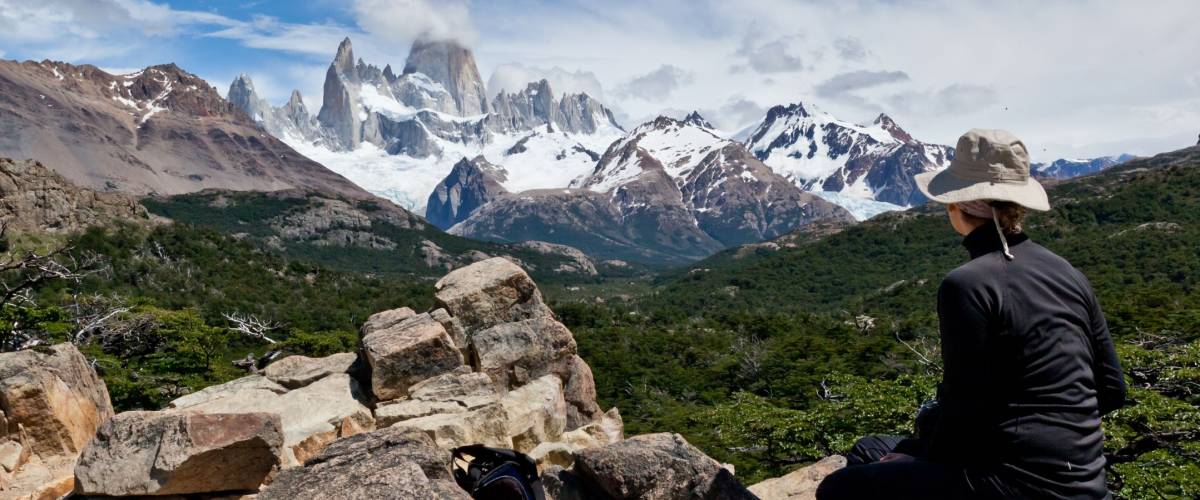 If you want to enter Chile with the intent to retire there, you'll need a regular tourist visa and then apply to change it to a retirement or income visa. Those are good for one year.
After your temp visa is approved, you'll need to stay in Chile for 180 days out of the year to be able to apply for permanent residency.
There is no official minimum income requirement. But the Spencer Global law firm in Chile estimates you'd need at least $1,000 per person for the first one or two years as you complete the visa process and set up your home in Chile.
13. Uruguay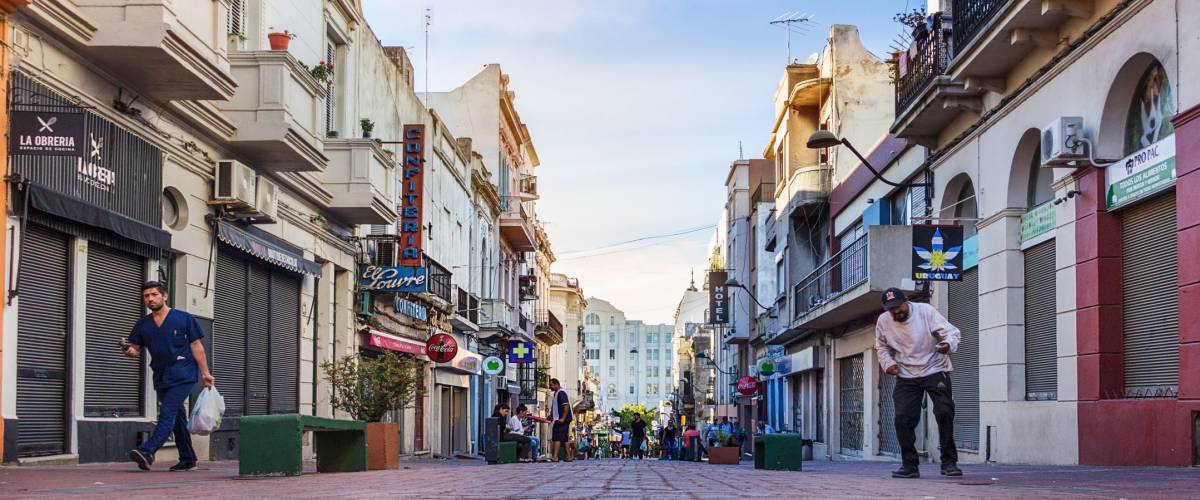 Uruguay is one of the most affluent countries in South America and has a strong democratic government, modern infrastructure, white sand beaches and temperate four-season weather.
The cost of living is higher than in other Latin American nations — yet food, housing and clothing are still far cheaper than in the U.S. In Salto, the second-largest city in Uruguay, you can spend $800 a month and live comfortably.
Uruguay's most popular health care option is called a mutualista. It costs around $100 a month, offers access to a private hospital and clinics, and covers just about any health care need you'll have.
How to retire to Uruguay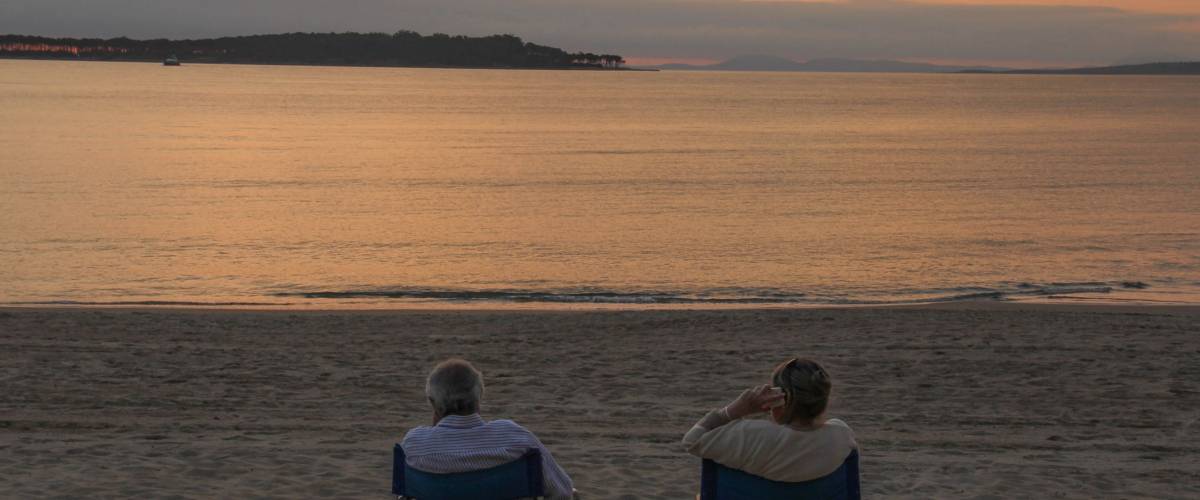 Uruguay has several visas that might work for retirees. The first is the rentista visa, which requires proof of monthly income of $1,500 for a single applicant.
There's also a foreign retiree visa that allows a duty-free import of your personal items. But this visa is harder to come by, and you'd need a lawyer to help you apply.
It's worth noting that while obtaining residency in Uruguay is simple enough, the country generally does not want to give out citizenship to foreigners.
12. France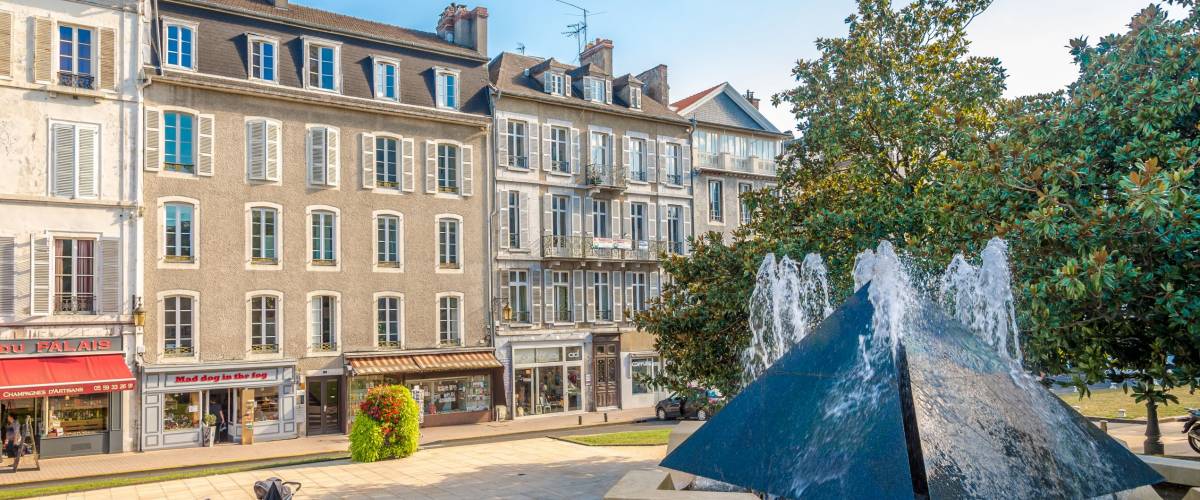 France isn't the first destination you'd think of for a cheap retirement — but several of its smaller towns are known for their affordable housing.
The city of Pau, which sits near the Spanish border, has mild winters and summers, and a one-bedroom apartment in the center of town rents for around $531 a month. A good dinner for two costs about $53, according to Numbeo.
The lovely Mediterranean university town of Montpellier also is very reasonably priced. Renting a one-bedroom flat will cost between $500 and $700. Both Pau and Montpellier have great health care and hospitals.
How to retire to France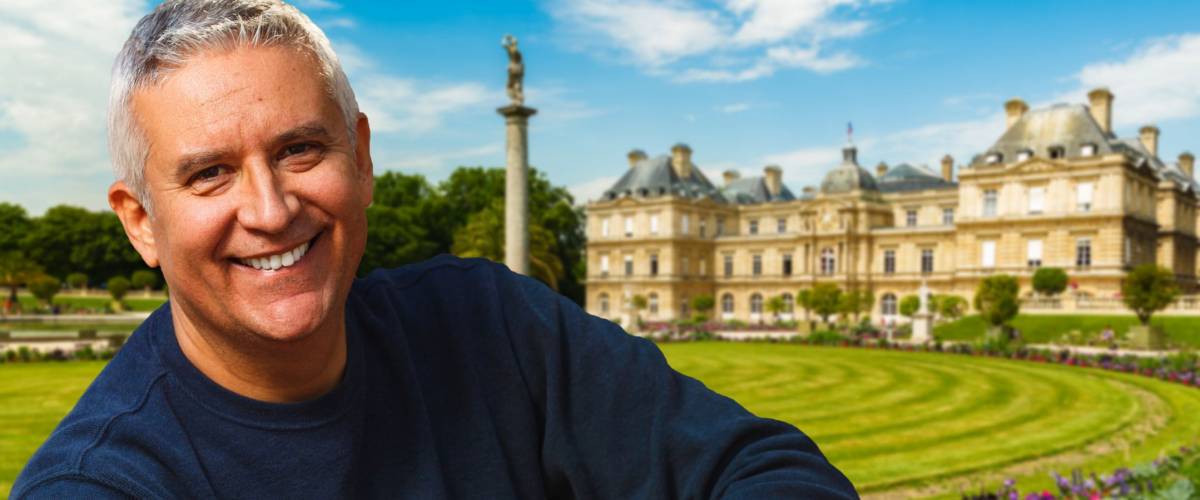 France doesn't have a special visa for retirees, so you'd have to apply for a long-term visa at a French consulate in the U.S., reports International Living .
The consulate will want to see that you can finance your trip and that you have health insurance that works in France. Social Security statements, bank account information and investments all can help demonstrate your financial situation.
The long-term visa can be renewed yearly, and you'd have to submit current financial information at renewal.
11. Thailand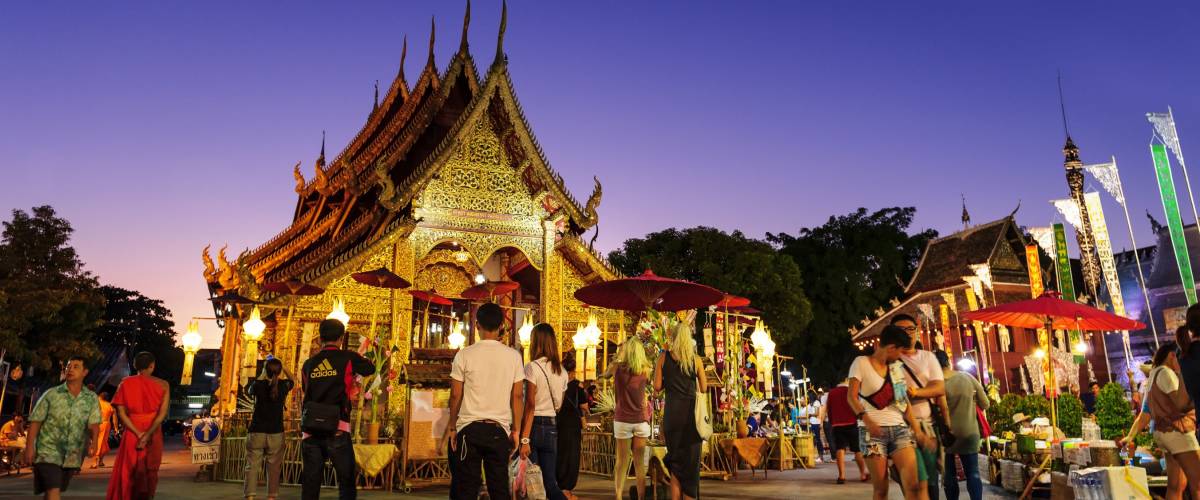 Your retirement checks will definitely go further in tropical Thailand. You can live comfortably anywhere in the country on $1,500 to $2,000 a month, including rent.
The affordable city of Chiang Mai is full of modern amenities, like health clubs, shopping malls and high-quality (yet inexpensive) health care. Beautiful and sun-soaked island haven Koh Samui also offers an economical cost of living.
Even busy Bangkok is affordable and has some of the best private hospitals in the country. Thailand's political climate is quite stable, and there is an active police presence, especially in big cities and tourist centers.
How to retire to Thailand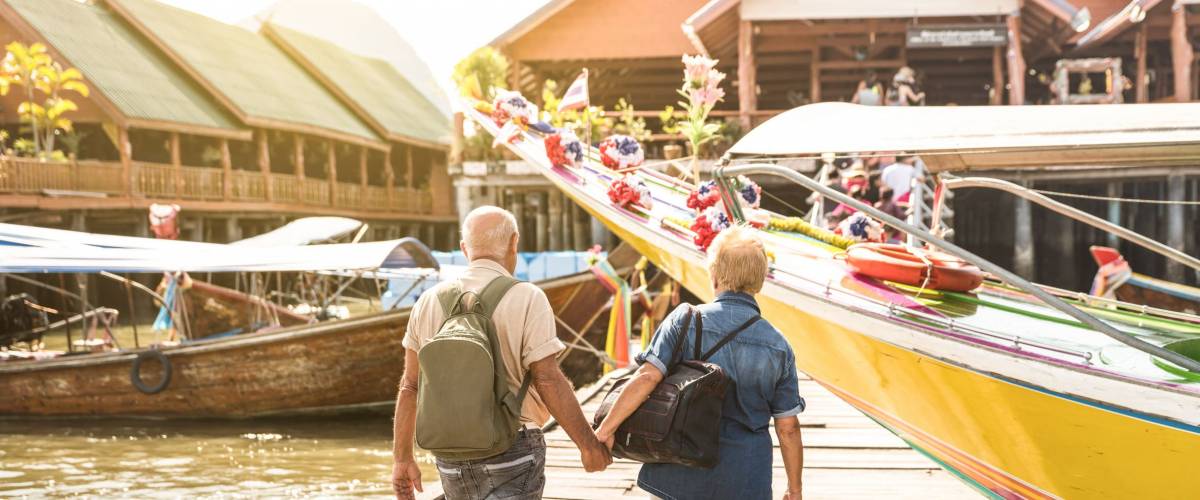 Thailand offers a one-year retirement visa that can be extended.
Expat retirees must have savings and annual income totaling at least 800,000 Thai baht — currently about $24,000. You'd also need to report to the Thai immigration authorities every 90 days.
Want to save more for your retirement? Find out how much more you need to put away each month to reach your goal.
10. Italy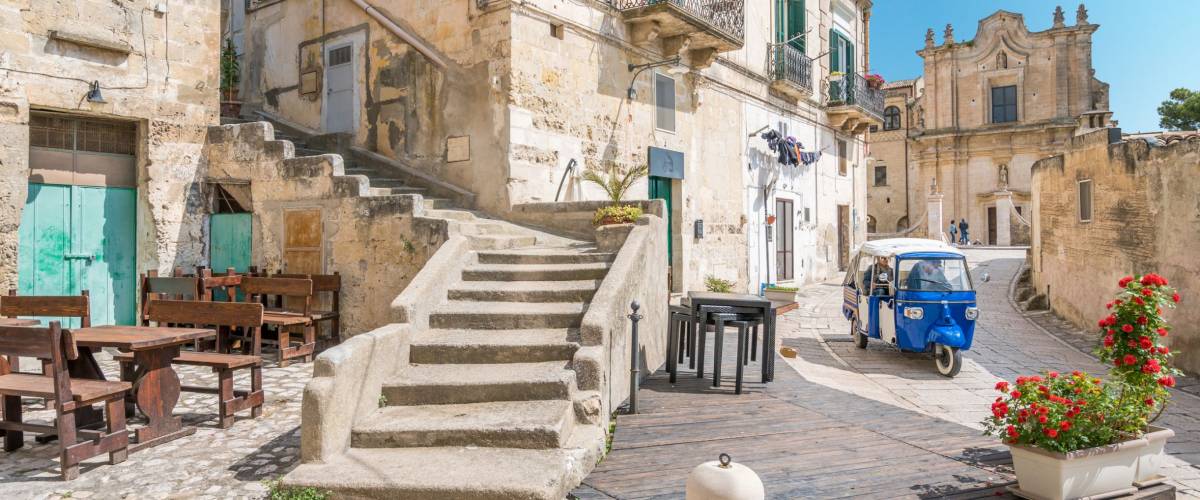 If you're among the many people who have fallen in love with Italy's regional cultures, mouthwatering cuisines and fantastic climate, then you'll be happy to hear that retiring here is cheaper than you think!
In the southern region of Basilicata, you could buy a modest home in one of the smaller villages for around $32,000. In the charming historical town of Matera, you can rent a one-bedroom apartment for around $625 a month.
In the eastern Puglia region, renowned for its sunny beaches and fresh seafood, the cost of living is even lower.
How to retire to Italy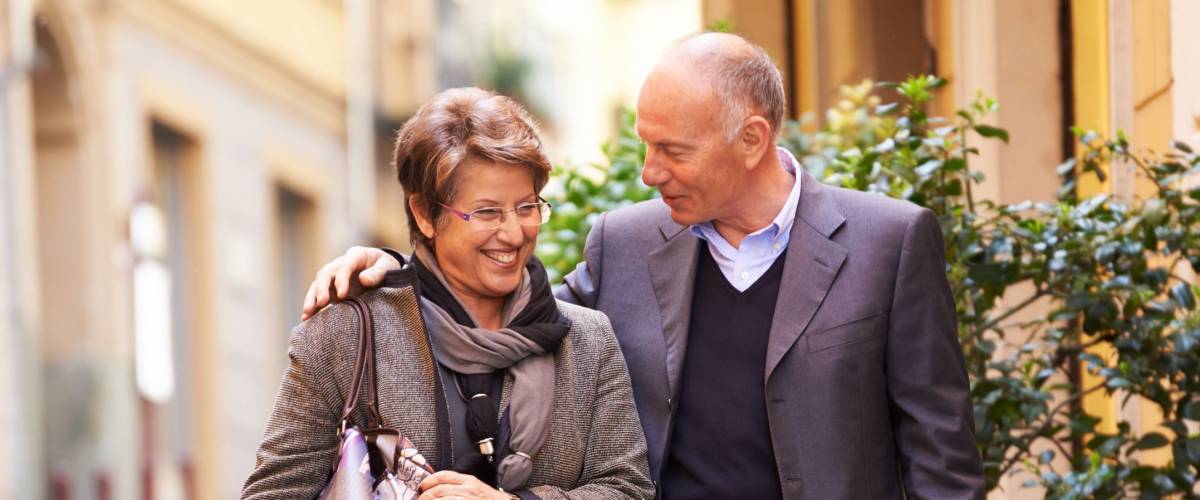 Italy doesn't have a retirement visa program, so your best bet is to apply for an elective residency visa.
You'd need to provide proof of your yearly income from a pension, 401(k) or other liquid assets. The minimum is currently about $35,000 for one person and between $40,000 and $70,000 for two people.
Plus, you'd need to show proof of a rental agreement and medical insurance. Once you're a resident of Italy you qualify for the national health care system, which is ranked second in the world by the World Health Organization. Costs vary by region, but a person might easily pay under $400 a year.
9. Peru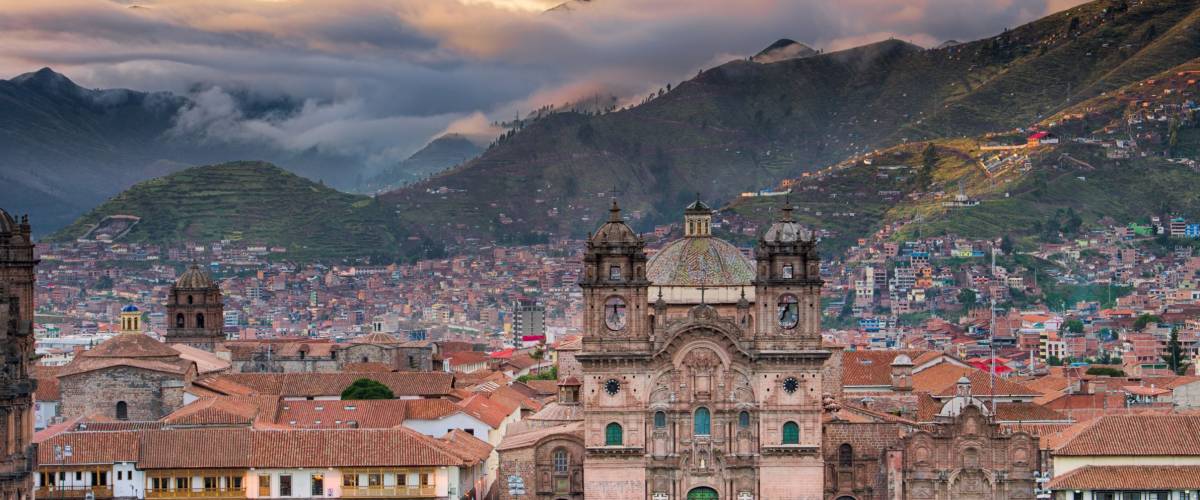 Adventure-seekers already know that Peru offers the amazing Machu Picchu, beautiful beaches and fascinating ancient cultures. For retirees, the cost of living is a big draw: A couple can get along very comfortably on $1,500 a month, says International Living.
Around popular expat destinations such as Arequipa and Cusco, a one-bedroom apartment rents for around $200 a month, and a nicer three-course meal for two costs between $10 and $12.
Public health care is pretty affordable, too, but expats prefer to have health insurance and use private health clinics. The main health concern for newcomers is altitude sickness in Peru's high elevations.
Retiring to Peru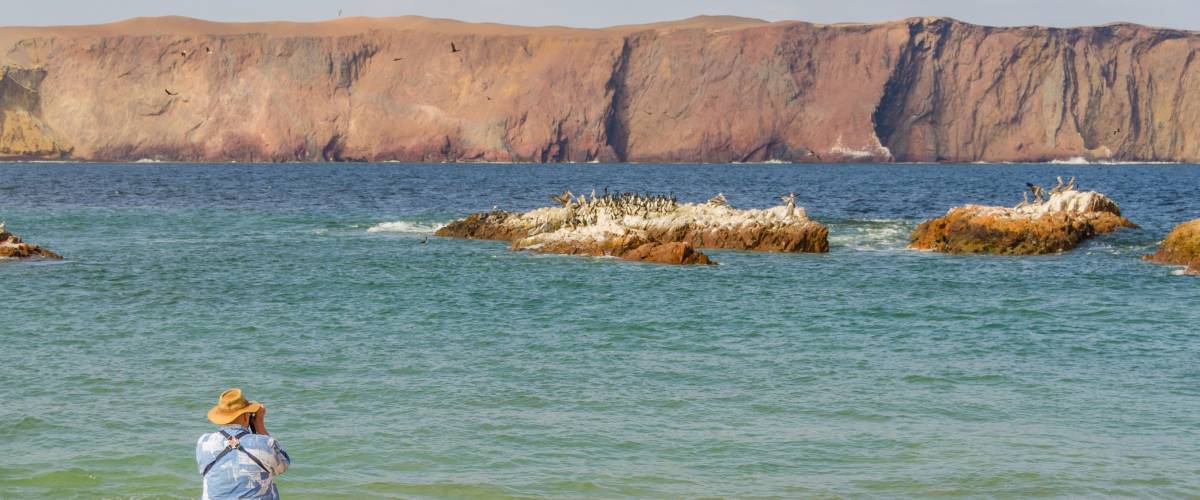 The country offers an infinitely renewable retirement visa called the rentista visa.
To qualify, you'd have to demonstrate that you have a permanent monthly income of $1,000 for one person, plus $500 per dependent.
Anyone holding the rentista visa is exempt from paying the taxes owed with other Peruvian visas — which is pretty great.
8. Slovenia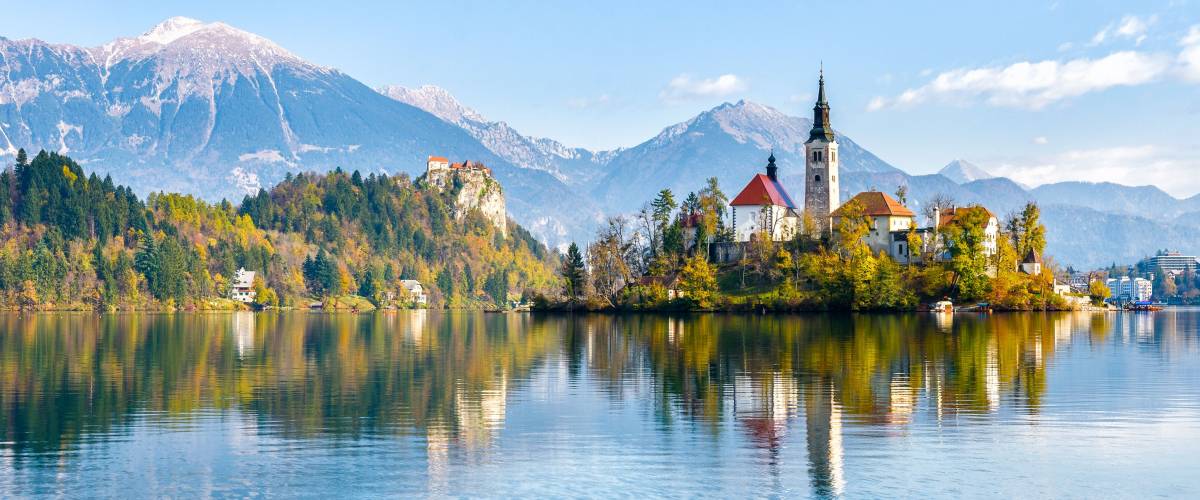 Slovenia has been gaining a reputation as a beautiful and affordable retirement destination in eastern Europe. In this hidden gem, you'll find lovely historical villages, a livable four-season climate and a range of outdoor pursuits.
Renting a one-bedroom apartment in the modern capital city of Ljubljana costs about $600 a month, Numbeo says, and local food and staples also are reasonably priced.
All residents must pay for compulsory state health insurance, which provides access to very adequate health care. Expats and residents often add on private, local health insurance for additional services.
How to retire to Slovenia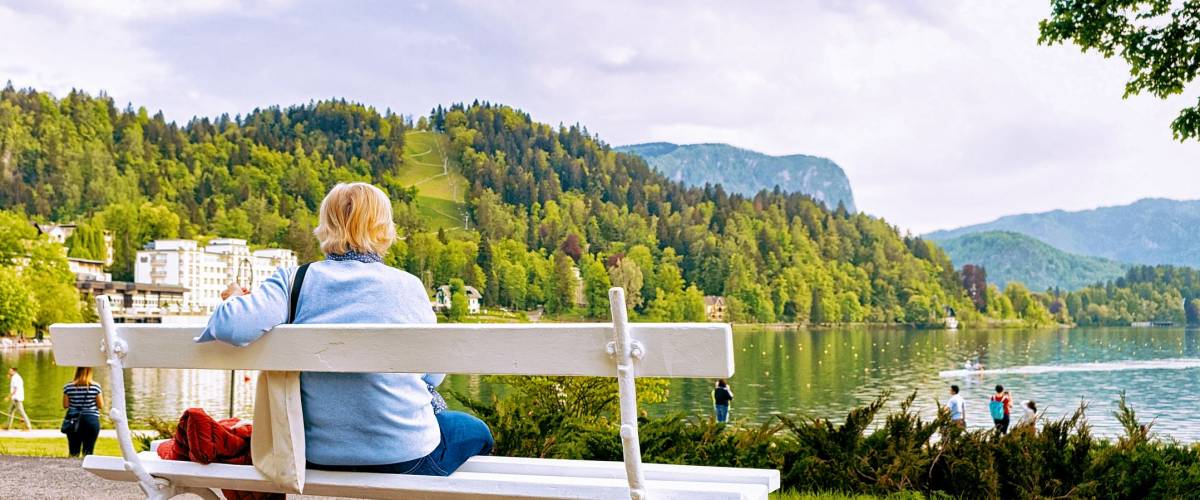 Slovenia doesn't have a retirement visa for noncitizens of the European Union citizens, so you'd have to start your retirement plans by applying for a one-year temporary residence permit before you leave the U.S.
The permit must be renewed every year. After five years of living in Slovenia with this visa, you could apply for permanent residency.
To apply for temporary residency, you'd have to show you have an income at least equal to the basic minimal income in Slovenia, which is currently equivalent to about $1,000 per month.
7. Spain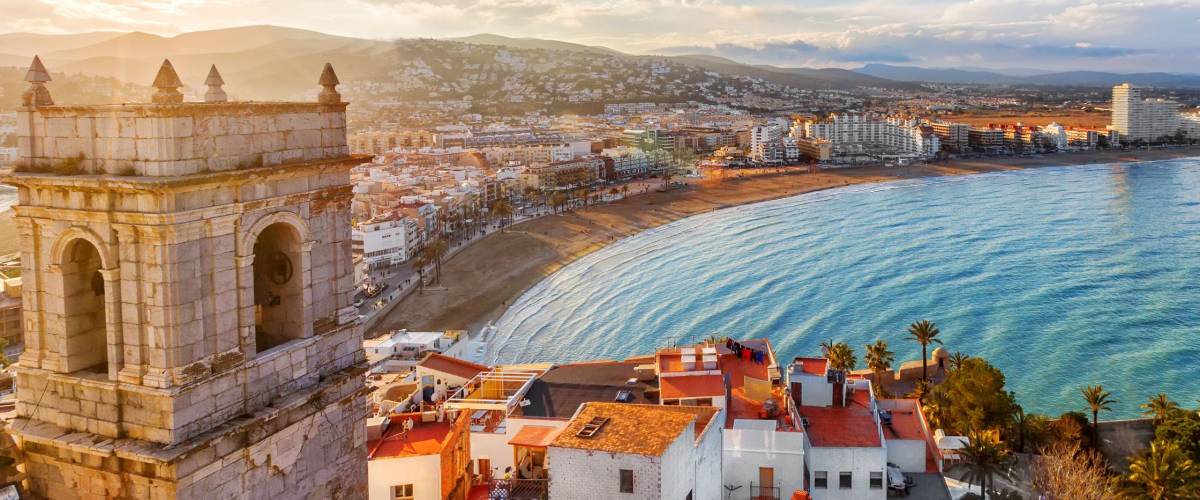 Europeans have long seen Spain as a warm and sunny retirement haven, and it remains one of the most popular cities on the continent for expats.
With low food costs, natural beauty and practically no winter to speak of, Spain makes a great base for retirees hungry to travel around Europe.
Be aware that housing costs vary hugely across Spain. In major tourist centers like Barcelona, rents are comparable to those in the U.S.. In smaller towns like Valencia, a one-bedroom apartment goes for about $630 a month.
How to retire to Spain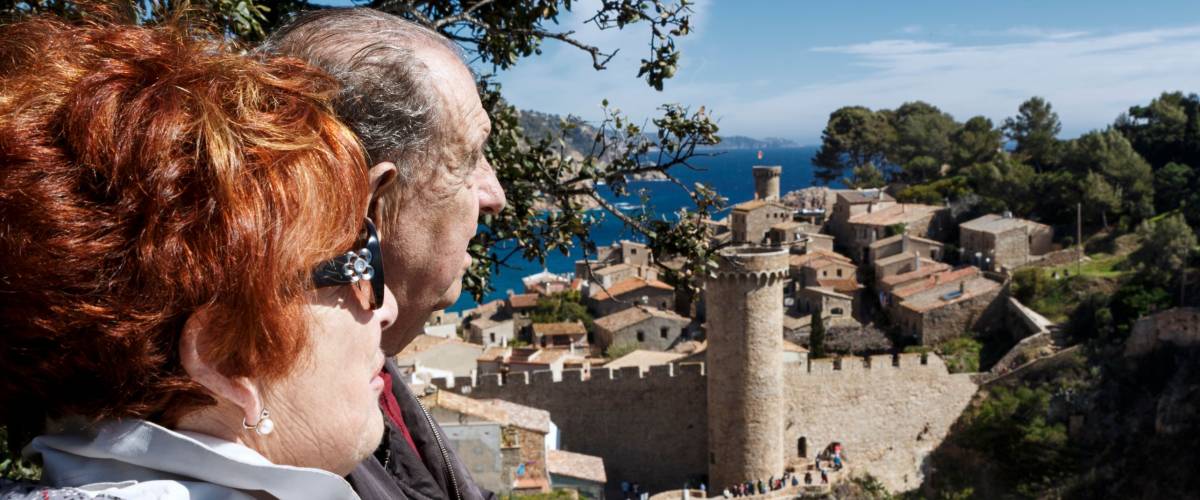 To apply for a "retirement visa" in Spain, it's important to nail down proof that you have an income of at least $2,500 per month, or $30,000 per year.
You'd also need to show that you have health insurance that works in Spain.
It might take a few appointments to obtain your foreign visitor number (the NIE, necessary for everything from opening a bank account to installing internet in your home), but after that bureaucratic nonsense, the rest is gravy.
6. Portugal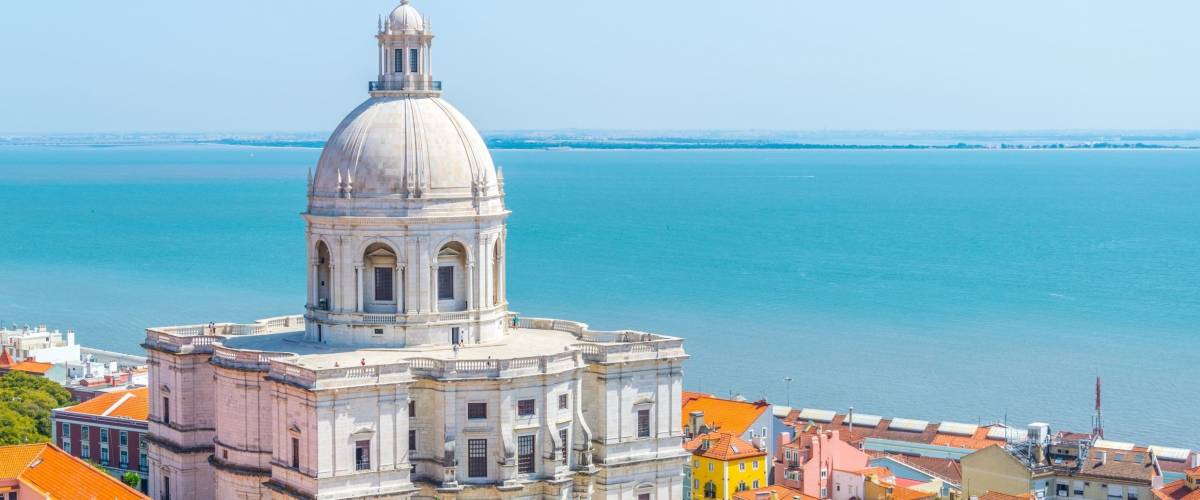 Portugal has been winning travelers' hearts, and more people are deciding to move there every year.
The nation offers a lower cost of living than next-door Spain, sun for more than 300 days a year, and all the historical castles and fresh seafood you could want. Plus, it's fairly stable, politically.
Renting an apartment in a smaller town is your best bet for an affordable retirement. Portuguese public health care has gotten a bit under the weather recently, so private health care is strongly preferred by international residents.
How to retire to Portugal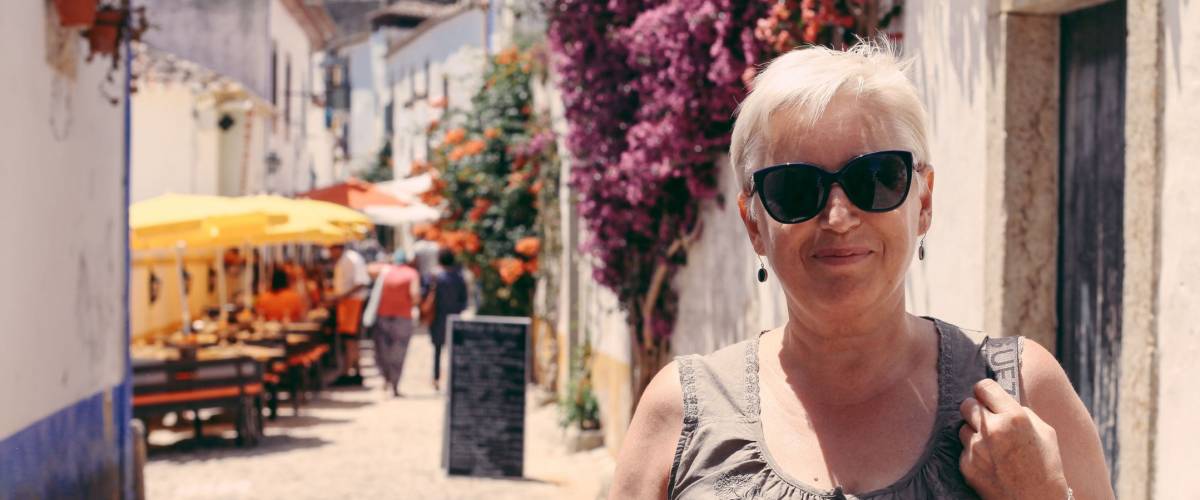 To apply for a residence permit as a retiree, first you'd need to go to a Portuguese consulate in the U.S. and bring a valid passport, proof of income and health insurance, and show you've undergone a criminal background check.
All of this would allow you to apply for permanent residency after you arrive in Portugal.
Income requirements are not specified for either temporary or permanent resident applicants, but you must have sufficient income to sustain you for the length of time you intend to stay in your chosen region in Portugal.
5. Malaysia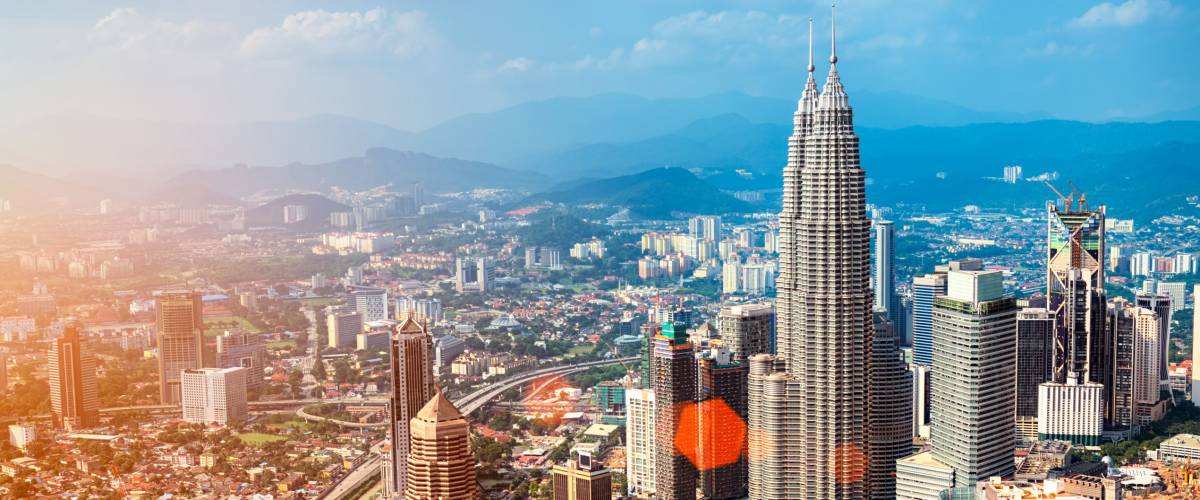 Ever-popular Malaysia has plenty to offer retirees, from warm weather to affordable food and entertainment and many English-speaking services. Just brace yourself for Malaysia's monsoon season during the winter months.
Kuala Lumpur offers lower-cost living than in U.S. cities; a one-bedroom apartment rents for less than $600 a month. If the island lifestyle beckons, check out colorful Penang, where a one-bedroom will cost you just $225 a month, on average.
Malaysia has a two-tiered internationally recognized health care system, and you'll find the best care at private clinics.
Need to jump-start your retirement savings? Calculate how much you need to save each month to reach your goal.
How to retire to Malaysia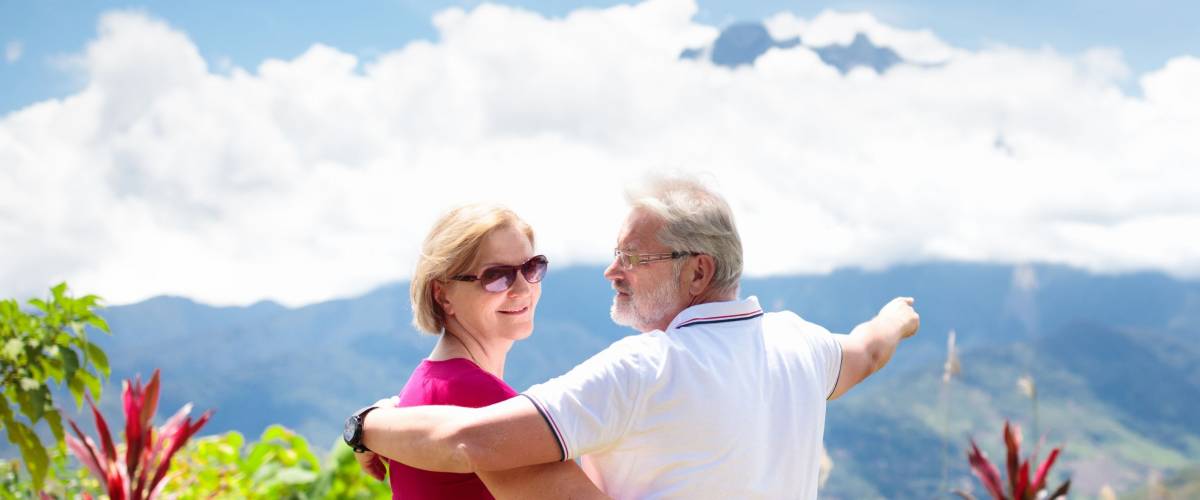 The country offers a 10-year visa that is renewable to those who are 50 or older and can prove a monthly income of at least $2,495, or liquid assets of around $87,300, says International Living.
Malaysia is generally quite safe, but petty theft is common in tourist centers, and home break-ins may happen when houses are empty.
The State Department advises Americans to avoid the eastern Sabah region due to violent activity and kidnappings-for-ransom.
4. Malta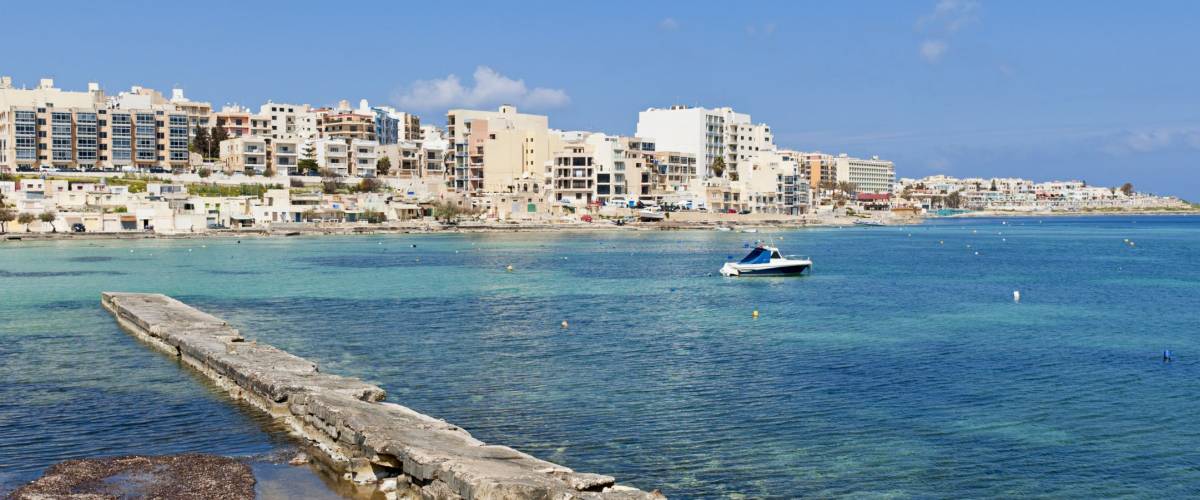 Malta is a temperate and cultured country with a lower cost of living than other Mediterranean locales in the EU. The island is rich in history and natural beauty. 
Making things easier for North American retirees, English is one of Malta's official languages. The nation's health care system is in the top five globally, according to the WHO.
In the northern island of Gozo, rents typically cost under $500 per month, and there's plenty of beach to keep you occupied. A ferry to Malta's larger main island takes only 20 minutes.
How to retire to Malta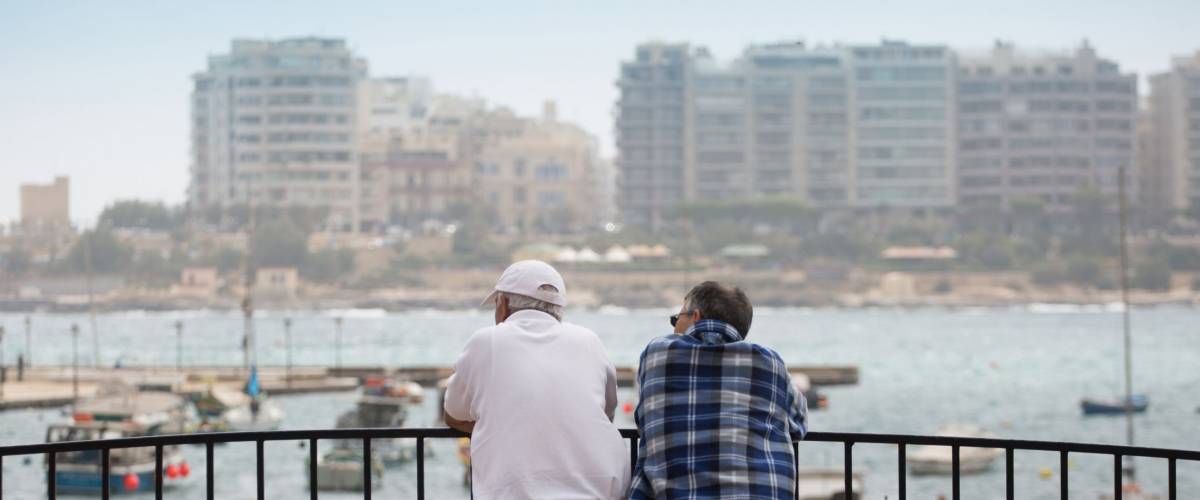 Malta's residency permit programs live up to the country's reputation for being open and peaceful.
The country offers several visa options for non-EU residents, including infinitely renewable one-year visas for pensioners and self-employed people who wish to live and work in Malta.
3. Panama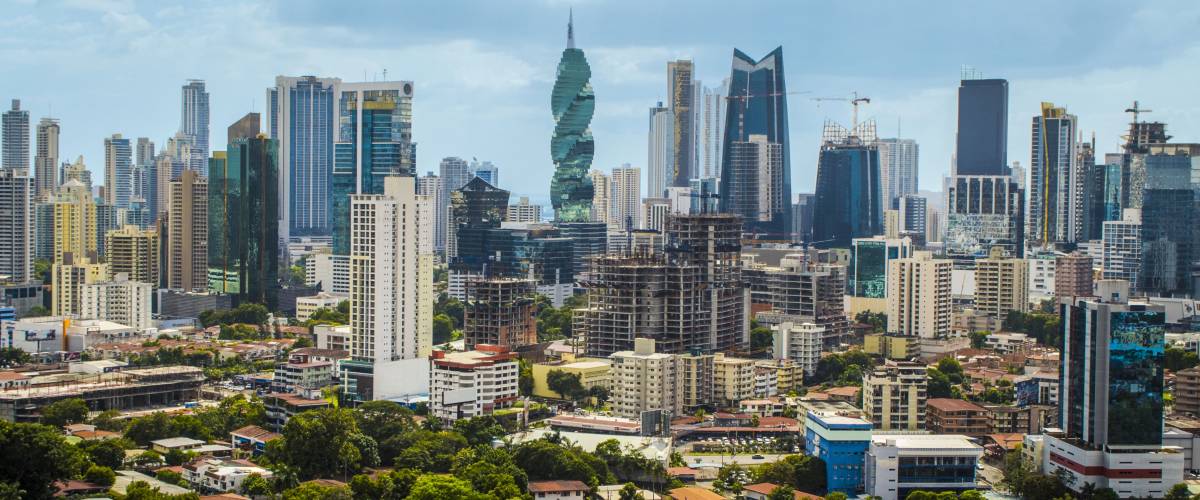 Noted for its high quality of life, laissez-faire tax laws and great health care, Panama has been popular with retirees and investors for many years.
Living here comes with all the glorious sunshine, culture, and natural beauty you could want to fill your retirement years. Spanish is the first language, but English is widely-spoken, especially in big cities.
The capital, Panama City, is surprisingly affordable. A one-bedroom in the city center rents for less than $1,000 a month, internet costs about $52 a month, and a nice dinner for two at mid-range restaurant is about $50, says Numbeo.
How to retire to Panama Panama's retirement program, called the visa pensionado, is very attractive. You'd need to provide proof of a lifetime retirement income of $1,000 a month from a recognized source in the U.S.
If you'll be getting less than $1,000 but more than $750, then you can buy a property in Panama for at least $100,000, and your lifetime monthly pension requirement will be reduced to $750.
This visa entitles you to a wide range of discounts on medical care (including dental and vision), travel, utility costs, loans and much more. There is no minimum or maximum age to qualify for the visa.
2. Mexico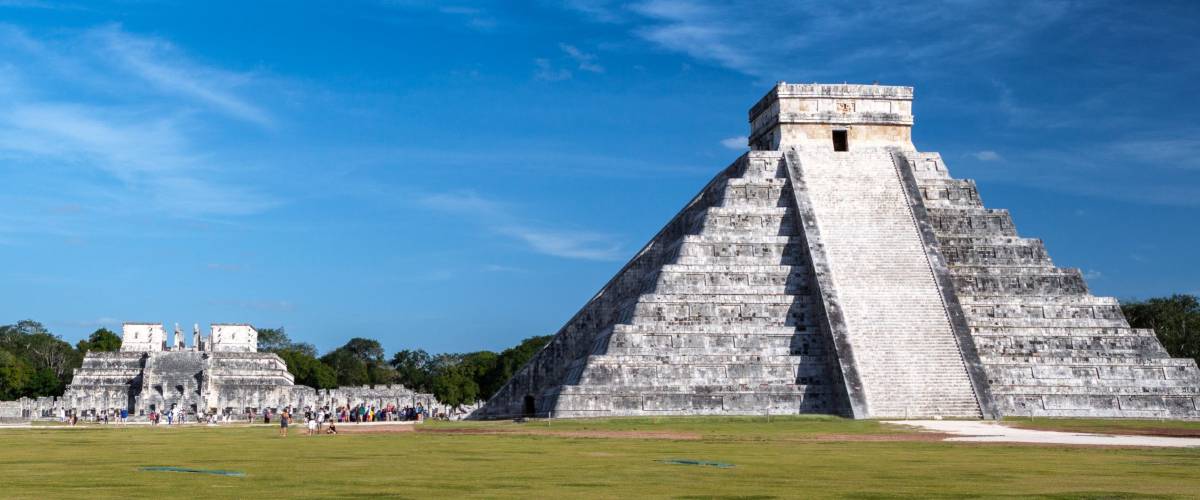 Mexico is another top retirement destination, particularly its Yucatan peninsula. Considered to be the safest area for international retirees, the Yucatan is home to white sand beaches, fantastic wildlife, and the legendary Mayan complex at Chichen Itza.
Plus, you'll see plenty of familiar businesses, from Starbucks to Petco and Walmart, around town.
A centrally located one-bedroom apartment rents for around $250 a month in the town of Merida in the Yucatan.
Because Mexico is so close to the U.S., many retirees keep their medical insurance from home and pay out of pocket for occasional medical needs.
How to retire to Mexico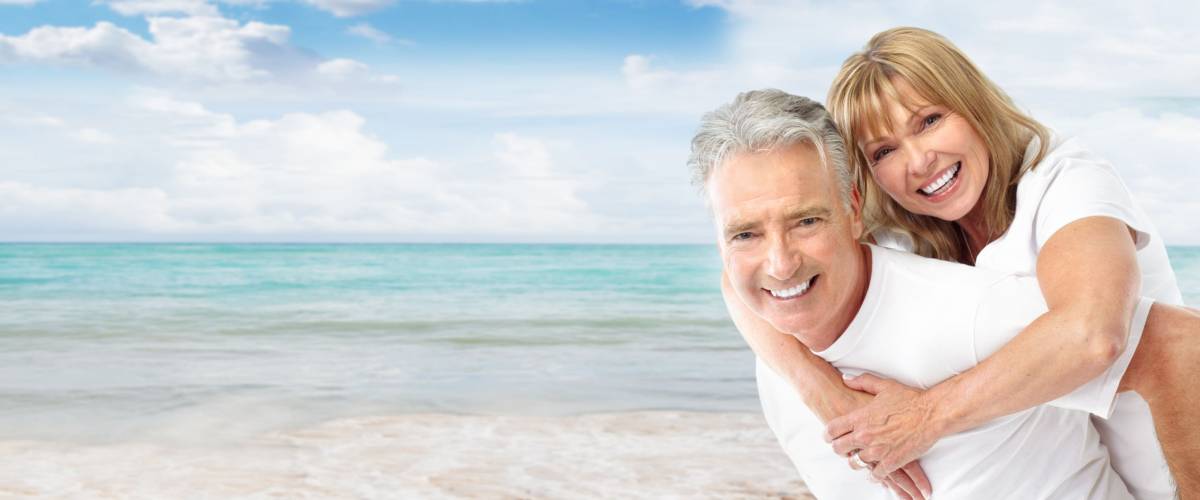 It's recommended that potential residents apply for a temporary resident permit, which allows free movement in and out of Mexico for up to four years. After that, you'd need to apply for a permanent resident visa.
Temporary resident applicants need to show they had monthly income of approximately $1,550 over the past six months (from pensions, investments, etc.) or that they've had savings of about $25,880 over the past year.
Permanent resident applicants need to show proof of at least $2,388 in monthly income over the previous six months, or savings of $103,500 during the preceding year, reports International Living.
Stay tuned for any changes to Mexico's visa requirements as a result of the country's recent election.
1. Costa Rica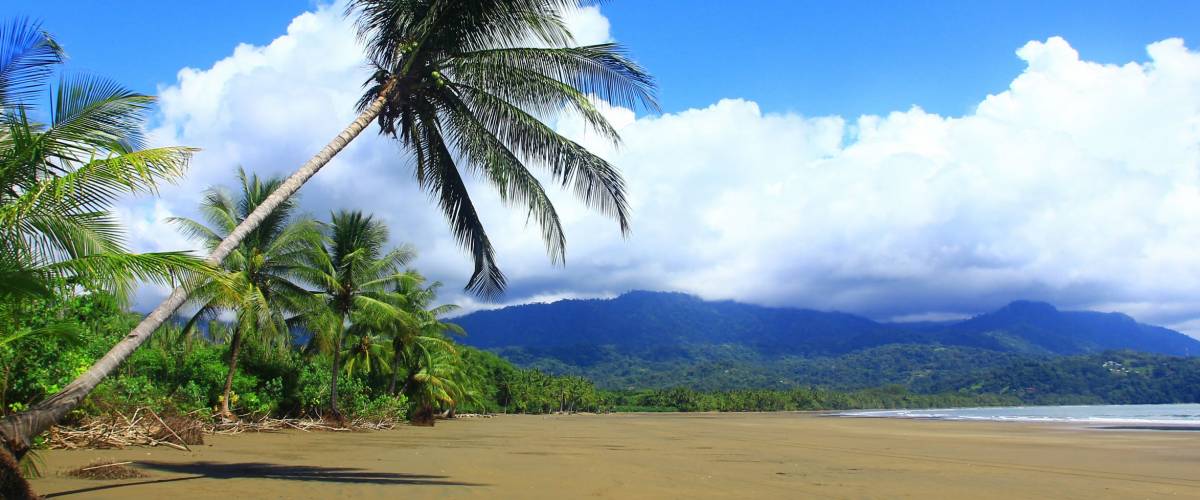 Our top pick among the world's affordable retirement spots is Costa Rica, with its famed pura vida lifestyle, safety and stability, and fantastic travel opportunities.
Costa Rica's Pacific coastline, known as the Southern Zone, is very popular with North American expats.
Offering sunny beach living near the region's amazing biodiversity, southern towns like Dominical, Ojochal and Uvita have lots of amenities including restaurants, markets, and public and private medical clinics.
How to retire to Costa Rica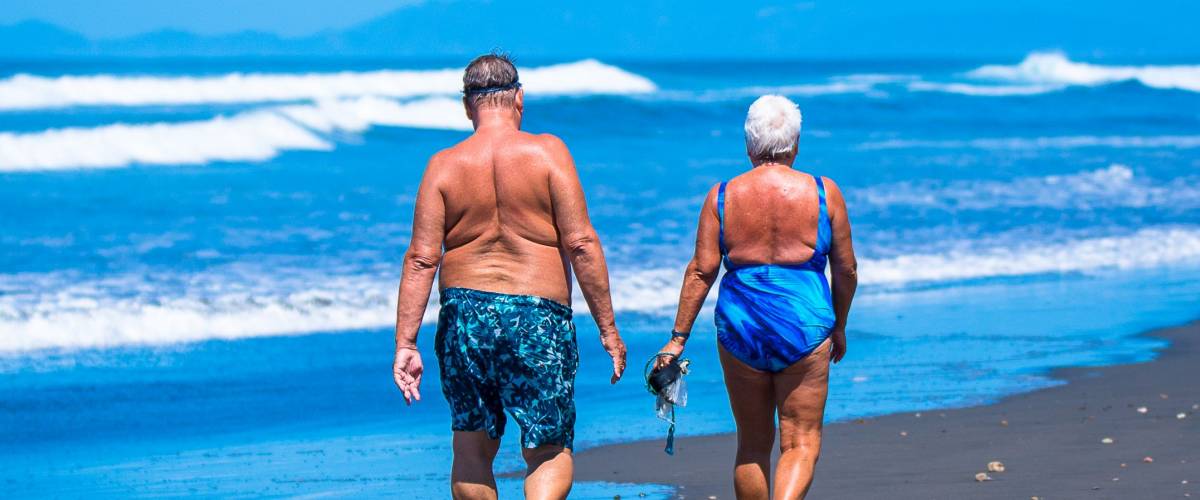 To get and keep residency under the pensionado program for retirees, you'd have to show proof of at least $1,000 in monthly income from a recognized source like Social Security or a state retirement fund.
Note that IRAs and 401(k)s are not recognized here. You'd also have to pay a percentage of your monthly income into the public health care system. Most expats opt for higher-quality private health care, for an additional cost.
Costa Rica is stable thanks to its influx of tourism dollars, and the living is quite safe as long as you show some common sense. If you haven't been to Costa Rica yet, then isn't it about time to check it out?
Sponsored
Streamline your debt repayment
Having a single loan to pay off makes it easier to manage your payments, and you can often get a better interest rate than what you might be paying on credit cards and car loans.
Credible is an online marketplace offering personalized loan options based on your unique financial situation.
When you consolidate your debt with a personal loan through Credible, you can roll your payments into one monthly installment. Find a lower interest rate and pay down your debt faster with Credible today.