What is being offered? In mid-May, Connecticut's governor, Ned Lamont, announced the state would be offering 10,000 long-term unemployed residents $1,000 if they're able to find a full-time job and hold it down for at least eight weeks.
The same day, Governor Kevin Stitt in Oklahoma announced a similar initiative offering $1,200 to the first 20,000 Oklahomans who complete six weeks on the job.
Arizona's Governor Doug Ducey recently launched a Back to Work program, offering a one-time $1,000 payment to unemployed residents who take on a part-time job and $2,000 to full-time workers.
New Hampshire's Summer Stipend Program offers $500 and $1,000 bonuses for part- and full-time workers returning to the job.
And earlier this month, Montana launched a similar program offering $1,200 for people who hold down a new job for at least four weeks.
At the same time, all five states are either ending the extended federal unemployment benefits program or in the case of Connecticut, reinstating work search requirements, which had been waived through the pandemic.
"Since our state has been open for business since last June, the biggest challenge facing Oklahoma businesses today is not reopening, it's finding employees," said Stitt in a release. "I am committed to doing what I can to help Oklahomans get off the sidelines and into the workforce."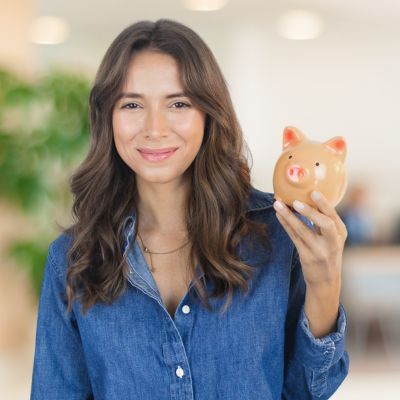 Don't let your money idle in low-interest accounts! Savvy savers are earning up to 10x more interest by keeping their hard-earned cash in a high-yield savings account. Find some of the best options here.
Get Started
What are these states trying to fix? Small businesses and the restaurant industry are bearing the brunt of the current crisis.
In March, a survey from the National Federation of Independent Business revealed that 42% of business owners had job openings they couldn't fill.
The numbers represent a 48-year high for the NFIB members.
On top of that, hiring in April was much lower than economists had predicted. Both the unemployment rate, at 6.1%, and the number of unemployed persons, at 9.8 million, remained steady, according to a report from the Bureau of Labor Statistics.
Some experts have linked the difficulty in filling jobs and the still-high unemployment rate to the fact that the federal government has extended its $300 weekly unemployment benefit to October, leaving the door open for workers to stay home and ride out the pandemic.
For many, the federal benefits offer more than they would receive on the job, making it possible for them to afford household essentials, paying down debt and put off looking for work.
On the other hand, some argue the pandemic has offered a unique opportunity for employers to offer more remote and flexible positions to reach more potential employees.
"Now is the time to regroup, take a deep breath and start to plan what the next steps really look like to ensure resilience," says Brie Reynolds, career development manager for job search site FlexJobs.
Will it be enough to get people back to work? While free cash may help fill the gap between when unemployment benefits end and when workers get their first paycheck, these bonuses don't address some of the challenges preventing people from returning to the workforce.
For women especially, leaving their jobs in the pandemic was a necessary move to care for children as daycares and schools closed or moved to virtual learning — a situation that remains unchanged.
Others, who may be living with high-risk health conditions or family members that are at-risk, have chosen to stay home to stay safe. And some people who rely on gig work to make money are waiting for their industries to return to normal in order to have a steadier supply of work.
Meanwhile, there may be something else contributing to the labor shortage here. A Bank of America Securities researcher told Yahoo Finance that his team estimates approximately 1.2 million people over the age of 65 decided to retire during the pandemic.
Another 140,000 workers have died from the virus.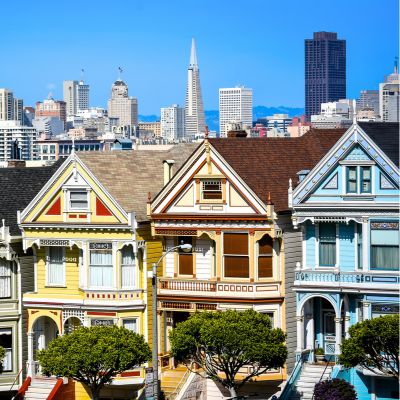 Believe it or not, you don't need millions, or even hundreds of thousands to invest in real estate. Arrived is an online platform where you can invest in shares of rental homes and vacation rentals without the headaches of being a landlord.
Learn More
How to make your own $1,200 bonus Are you struggling to find work or supplement your reduced income because of the pandemic?
Here are some ways to boost your income while you figure out your plan for getting back to work.
Sponsored
Kiss Your Credit Card Debt Goodbye
Millions of Americans are struggling to crawl out of debt in the face of record-high interest rates. A personal loan offers lower interest rates and fixed payments, making it a smart choice to consolidate high-interest credit card debt. It helps save money, simplifies payments, and accelerates debt payoff. Credible is a free online service that shows you the best lending options to pay off your credit card debt fast — and save a ton in interest.