1. Solar photovoltaic installers Job Outlook: 63.3% growth
These skilled tradespeople install solar panels in fields as well as on rooftops and other structures. More people and businesses are deciding to go solar these days, as harnessing the power of the sun isn't just a great way to save the Earth — it offers some great tax breaks, too.
If you've got a sunny disposition and you aren't afraid of heights, you could consider a career as a solar photovoltaic installer. It's a solid job that doesn't require a bachelor's degree, since all of the skills you'll need can be learned on the job. The median salary for this profession is $42,680 per year.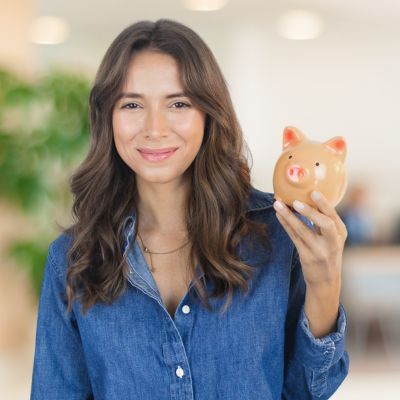 Don't let your money idle in low-interest accounts! Savvy savers are earning up to 10x more interest by keeping their hard-earned cash in a high-yield savings account. Find some of the best options here.
Get Started
2. Wind turbine service technicians Job Outlook: 56.9% growth
The global movement to adopt renewable energy will require plenty of new workers in the field. The U.S. Department of Energy expects the country's wind-power capacity to double over the next 10 years, and somebody's going to need to service all those new turbines. Parts break down on both the inside and outside of these towering structures.
Training at a technical school and some on-the-job learning is all you need to land a job as a wind turbine service technician, which pays a median salary of $54,370 per year. You may need to be a bit of an adrenaline junkie, though, since your "office" will be at an altitude of 300 feet.
3. Home health and personal care aides Job Outlook: 36.4% growth
These health-care professionals assist people with disabilities and chronic illnesses, helping them with routine tasks like bathing, dressing and buying groceries. While plenty of young people need their assistance, in-home helpers will be more and more essential as the baby boomer population ages.
Depending on the state they work in, home health and personal care aides can also assist with certain medical procedures, like administering drugs, checking heart rates and changing bandages.
Such aides typically need a high school diploma and technical training, though the training can potentially be done on the job. Compassion doesn't demand a high salary — the median is $24,060 per year — so if this is your calling, make sure you have a financial plan.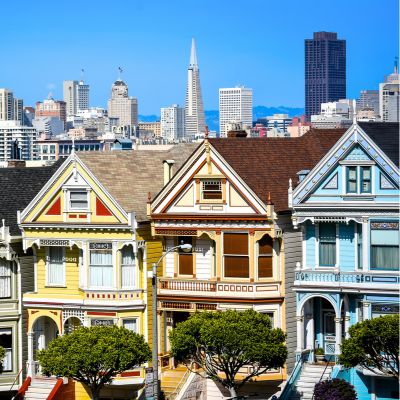 Believe it or not, you don't need millions, or even hundreds of thousands to invest in real estate. Arrived is an online platform where you can invest in shares of rental homes and vacation rentals without the headaches of being a landlord.
Learn More
4. Occupational therapy assistants Job Outlook: 33.1% growth
Working alongside occupational therapists, assistants help patients with a disability or injury learn or relearn the skills they need to get through the day — getting dressed, for instance. The goal is independence and a full, rewarding life. Much of the job takes place at a patient's home or workplace.
Occupational therapy assistants shouldn't be confused with occupational therapy aides, who work in the same environment. An aide typically needs just a high school diploma or GED, but their duties are restricted. An assistant needs an associate's degree from an accredited university, but the extra education results in more responsibilities and higher pay.
The median annual wage for an occupational therapy aide is $28,160; assistants make $60,220 per year.
5. Information security analysts Job Outlook: 31.6% growth
All kinds of organizations have archives full of sensitive data, and they need computer whizzes to come up with innovative solutions to protect them. It's the job of an information security analyst to stay one step ahead of cyber threats, so breaches like the Capital One hack never happen again.
No business wants its private info exposed, but most information security analysts are employed by computer companies, consulting firms or business and financial companies.
Entry to the field of security analysis usually requires a bachelor's degree in a computer-related subject, though experience counts for a lot when it comes to thwarting online thieves and anarchists. The median salary is $98,350 per year.
6. Physician assistants Job Outlook: 31.1% growth
These medical workers diagnose and treat patients under the general supervision of a physician. They may be "assistants," but they'll do everything from prescribing drugs to setting broken bones. You'll find them in doctors' offices, hospitals, outpatient clinics and elsewhere.
They share similarities with nurse practitioners, but while nurses take a more patient-based approach to medicine, caring for a person's overall mental and physical wellbeing, physician assistants focus more directly on the treatment of diseases and injuries.
Among other requirements, you typically need a master's degree and a lot of experience working with patients in order to become a physician assistant — but there's good money in it. They take home a median salary of $108,610 per year.
7. Statisticians Job Outlook: 30.7% growth
Statistics is a broad field that, as you can probably guess, involves a lot of tables, graphs and charts. These professionals collect reams of data using surveys, polls or experiments, then analyze that data using special software and relay their conclusions to the higher ups.
A good statistician can find work in a wide range of places, but the BLS reports that the most common employers are the federal government — the U.S. Census is a lot of work — and companies in the physical, engineering and life sciences.
Statisticians typically need a master's degree for entry-level jobs. They make a median salary of $87,780.
8. Nurse practitioners Job Outlook: 28.2% growth
Nurses are America's most trusted professionals, and it looks like the nation is going to welcome a lot more of them by 2028.
Nurse practitioners can perform many of the duties of a regular doctor, and more than 20 states grant them "full practice authority," meaning they can work without a physician's oversight.
A nurse practitioner (NP) differs from a registered nurse (RN) in that an NP has to obtain a master's degree — in addition to the licensing and examination requirements — whereas an RN typically only needs to obtain an associate's or bachelor's degree.
Nurse practitioners also outearn registered nurses by a wide margin. NPs take home a median salary of $113,930 per year, while RNs earn $71,730.
9. Speech-language pathologists Job Outlook: 27.3% growth
Most people are familiar with communication disorders like stuttering and lisping, but speech-language pathologists deal with a wide range of conditions, including those caused by brain damage, hearing loss and autism. Some professionals can even teach sign language.
This is one of the less-obvious jobs set to explode due to the large population of aging baby boomers. Many speech impairments can result from conditions such as dementia. Medical advancements also mean more people are surviving strokes and will need support to deal with the side effects.
Speech-language pathologists typically need at least a master's degree, and most states require them to be licensed. They make a median salary of $77,510.
10. Physical therapist assistants Job Outlook: 27.1% growth
Assistants work alongside physical therapists to help patients regain movement after an injury or illness. They help patients perform exercises, stretch and massage stiff muscles, record progress and teach next steps after treatment.
Many baby boomers are reaching the age at which they'll develop problems like arthritis and osteoporosis, bumping up the demand for qualified professionals. A heart attack, stroke or fall can also make physical therapy an instant necessity.
Unlike physical therapist aides — which is a more basic role that can involve cleaning and clerical tasks — assistants need an associate's degree and must receive state licenses. The median salary is $58,040 per year.
More: Quickly compare life-insurance quotes with Quotacy — no contact information needed.
11. Genetic counselors Job Outlook: 27% growth
Technological improvements in the coming decade are expected to advance the study of the human genome, granting greater insight into genetic disorders. With this knowledge, counselors can more effectively treat patients and make great strides in preventive care.
Members of this niche medical profession can help people identify their risk of developing genetic disorders, such as certain forms of cancer, and their chances of having children with conditions such as Down syndrome and cystic fibrosis.
Genetic counselors typically need a master's degree in genetics and board certification before they are able to practise. They make a strong salary — a median of $80,370 per year — in keeping with the high wages in the medical field.
12. Mathematicians Job Outlook: 26% growth
Most mathematicians don't work alone, absorbed in a realm of abstract theories at a university. They use their techniques to help chemists, engineers or designers analyze the effectiveness of new drugs or cars or marketing strategies.
Many aren't even called mathematicians in the workplace, instead going by titles like data scientist or qualitative analyst.
It goes without saying, but if you need to whip out your phone to add up the 15% tip on your $27.89 restaurant tab, mathematics probably isn't the right fit for you.
Many mathematicians hold a master's degree in either mathematics or statistics, but it's possible to find work with just a bachelor's degree. The median salary is $101,900 per year.
13. Operations research analysts Job Outlook: 25.6% growth
An operations research analyst is an integral member of any large business or organization. These professionals need to be able to interpret huge amounts of data and be methodological in their approach when seeking out efficiencies and managing schedules.
How can a farm-equipment manufacturer reduce its costs? When should the U.S. military schedule a supply delivery to the troops? How much should an airline charge for a flight from Chicago to London? These are all questions that fall under the purview of an operations research analyst.
Entry-level positions usually require a bachelor's degree in a subject like management science or business administration, but some employers may prefer applicants with higher education. The median salary for this career is $83,390 per year.
14. Software developers for applications Job Outlook: 25.6% growth
Everything from "Candy Crush Saga" to your least-favorite word processor was developed by a team of software developers. These creative and technical experts design a wide range of computer programs. Some applications are for the general public, while others are custom-made for a specific customer or company.
As the demand for new software increases, much of the related job growth is actually happening overseas as companies outsource the labor. People with strong design skills will stay more secure.
Software developers working on applications usually have a bachelor's degree in computer science, though they'll need to stay up to date with the latest tools and programming languages. They can expect to rake in a tidy $103,620 per year.
15. Forest fire inspectors and prevention specialists Job Outlook: 24% growth
Smokey Bear is right — in the end, only you can prevent forest fires — but these professionals still do an important job.
Inspectors and prevention specialists look out for any factors that could pose a risk of starting a wildfire. They patrol public and residential areas, hunting for fire-code infractions and laying down the law. With climate change leaving swaths of the country bone dry for longer periods of time, vigilance is more important than ever.
Forest fire inspectors and prevention specialists typically have experience working as firefighters, which requires a high school diploma and training at a fire academy. The change means giving up a very rewarding job and possibly some money, as the median annual salary is $39,600, lower than that of active firefighters.
More: It's never too early to start working on your rainy day fund. Here's some advice on where to start.
Sponsored
Kiss Your Credit Card Debt Goodbye
Millions of Americans are struggling to crawl out of debt in the face of record-high interest rates. A personal loan offers lower interest rates and fixed payments, making it a smart choice to consolidate high-interest credit card debt. It helps save money, simplifies payments, and accelerates debt payoff. Credible is a free online service that shows you the best lending options to pay off your credit card debt fast — and save a ton in interest.