And if you're juggling multiple credit cards while only making minimum payments every month, you'll be paying a fortune in interest.
Try Credible, a free online service that shows you the best lending options to pay off your credit card debt fast – and save a ton in interest.
Credible has multiple offers to suit your unique needs. Whether you're looking to pay off student loans or a mortgage, they've got you covered.
Let Credible help you pay off your debt
Credible lets you comparison-shop for the lowest interest rates with just a few clicks. In just two minutes, you'll see all the lenders willing to help pay off your credit cards with a single personal loan.
You can borrow up to $100,000 (with no collateral) at interest rates as low as 4.60% APR with autopay and repayment schedules ranging from 24 to 84 months.
Depending on how much interest you pay on your credit cards, a debt consolidation loan could save you thousands of dollars.
Kiss Your Credit Card Debt Goodbye
Having a single loan to pay off makes it easier to manage your payments, and you can often get a better interest rate than what you might be paying on credit cards and car loans.
Fiona is an online marketplace offering personalized loan options based on your unique financial situation.
When you consolidate your debt with a personal loan, you can roll your payments into one monthly installment. Find a lower interest rate and pay down your debt faster today.
Get Started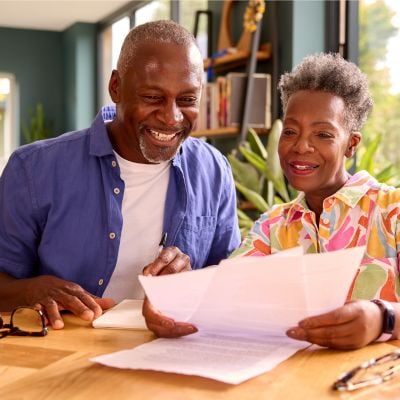 Paying off your student loans could be much easier
It's hard to be optimistic about being student loan-debt free as you slowly chip away at the balance.
If you're feeling bogged down by the weight of your student loan debt, it's worth checking out rates on Credible to see what you could be saving.
With Credible student loan financing, you can take out a new loan at a lower interest rate or reduced monthly payment, use it to pay off your existing student debt and then pay off your new — more affordable — loan instead.
If you're just embarking on your academic journey and need help to fund that dream, you could opt for a private student loan through Credible to help you cross the threshold.
You can shop around for a great rate by comparing offers from multiple lenders. And with no origination fees, service fees or prepayment penalties, you can be confident in the loan you choose.
Don't worry — there's no obligation or impact to your credit score to check what rates you qualify for.
Streamline your mortgage payment
Like your education, your house is one of the most significant investments you can make. Knowing that Credible has options to help you navigate paying your mortgage after your initial mortgage agreement is made makes this investment a little less daunting.
When you refinance your mortgage, you're essentially replacing it with a new one. This gives you the chance to replace your current loan with one that works better for you and saves you money in the long run by finding a better rate.
You can compare lenders and find the best mortgage refinancing rate for you through Credible. All you have to do is provide some information about yourself and your home, and you're on the path to cutting costs on your mortgage.
Sponsored
Follow These Steps if you Want to Retire Early
Secure your financial future with a tailored plan to maximize investments, navigate taxes, and retire comfortably.
Zoe Financial is an online platform that can match you with a network of vetted fiduciary advisors who are evaluated based on their credentials, education, experience, and pricing. The best part? - there is no fee to find an advisor.