Higher-income Americans relying on credit cards now more than ever
Credit card usage has been escalating amid high inflation.
In fact, according to the New York Fed, credit card balances topped $1 trillion in the second quarter of 2023.
With some Americans waiting for their next payday to afford everyday expenses, credit cards may be the only tool left at their disposal. But relying on them too heavily comes at a cost.
The Quicken survey found that 46% of higher-income groups are more dependent on their credit cards than they've ever been — compared to just 40% of middle- and 39% of lower-income groups. About a third of folks earning $150,000 a year or more also admitted they won't be able to pay off their balances before the end of the year.
If you're unable to pay off your credit card bill in full and on time each month, you risk accumulating a massive pile of interest that becomes more difficult to pay off over time. Plus, you're hurting your credit score, which lenders and other companies look at when you apply for things like loans or insurance.
More: States with the most credit card debt
Here's how to fix up your finances and get out of this cycle ASAP.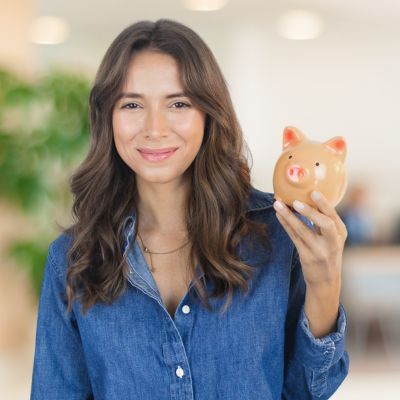 Don't let your money idle in low-interest accounts! Savvy savers are earning up to 10x more interest by keeping their hard-earned cash in a high-yield savings account. Find some of the best options here.
Get Started
Build a budget
It may be time to revisit your budget — or make one, if you haven't already.
Make a list of your income and all your fixed expenses and figure out how much you can set aside for things like groceries, dining out and recreational activities, as well as your savings for retirement and emergencies.
Keep track of how much you're spending each month. Consider using the cash-stuffing technique to allocate funds to each of your spending categories — and put whatever's leftover after each month into your savings.
Pay down your debts
While you're making a budget, make sure you're factoring in all of your monthly bills, including your credit cards.
Consider setting up automatic payments on your cards to make sure you're never missing any deadlines. Or, if you're struggling to afford payments in the first place, figure out a strategy to pay off a few of your balances at a time.
For example, you could use the avalanche method to start with your highest-interest debt and work your way down (so that you're paying less interest over time).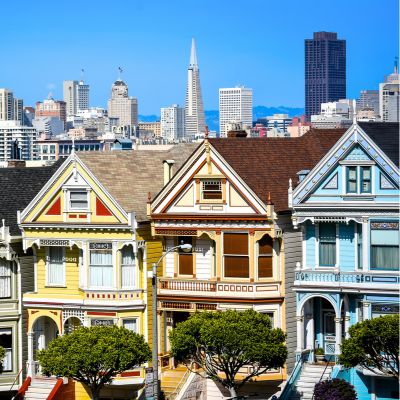 Believe it or not, you don't need millions, or even hundreds of thousands to invest in real estate. Arrived is an online platform where you can invest in shares of rental homes and vacation rentals without the headaches of being a landlord.
Learn More
Create an emergency fund
The best way to avoid getting caught up in the paycheck-to-paycheck lifestyle is to always prepare for the unexpected.
Whether you've just lost your job, are dealing with some pricey car repairs or grappling with a big medical bill, it's important to have savings set aside to provide some cushioning so you're not waiting on your next paycheck to cover the expense.
It's generally recommended to put three to six months' worth of expenses into an emergency fund.
You can sock the cash away into a high-interest savings account, which can help to build your fund, but keep in mind any penalties for early withdrawals.
Sponsored
Streamline your debt repayment
Having a single loan to pay off makes it easier to manage your payments, and you can often get a better interest rate than what you might be paying on credit cards and car loans.
Credible is an online marketplace offering personalized loan options based on your unique financial situation.
When you consolidate your debt with a personal loan through Credible, you can roll your payments into one monthly installment. Find a lower interest rate and pay down your debt faster with Credible today.