My brother
As I mentioned, I've not had a good relationship because of many reasons. He recently mentioned to me he was starting a new business and needed some of my services to help him online. Now mind you he wasn't asking for a little 1-3 hour project. The project at minimum would take 40 hours and probably wind up taking 80 hours. It also happens to be related to what I do with my business online. He wanted me to do the work for free. My brother initially didn't understand the time involved to do the work. I explained to him the work required, and how I'm behind on other paying projects. So I don't have the time in my work and personal schedule to do this.
I told him straight up, even if we had a great relationship, I still wouldn't be able to help him for free. He still was annoyed with me, and stated how he would do anything for me in return. That fell on my very deaf ears. The relationship has always been very one sided. It seems like my brother (and parents convincing me to help him) always needed something from me. Based upon helping his wife and daughter last round, I believe he owes me a lot.
Kiss Your Credit Card Debt Goodbye
Having a single loan to pay off makes it easier to manage your payments, and you can often get a better interest rate than what you might be paying on credit cards and car loans.
Fiona is an online marketplace offering personalized loan options based on your unique financial situation.
When you consolidate your debt with a personal loan, you can roll your payments into one monthly installment. Find a lower interest rate and pay down your debt faster today.
Get Started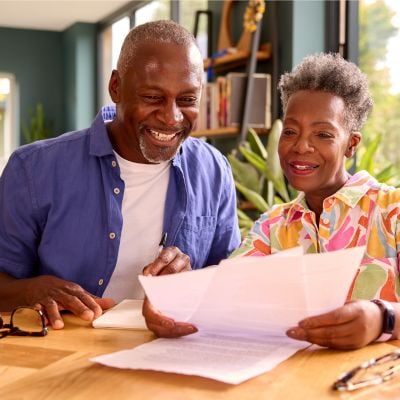 My friend
My friend and I go a long time back. We both went to the same college together and were roommates. About 4-5 years ago, he contacted me for free service through my company. At that time I said no. He proceeded to bitch at me and said I should do it for free since he was my friend. I never agreed to his terms, and we each went our separate ways.
Fast forward to last year, he also needed some help and wanted to use our services again. He again asked if I could give him a deal. I said yes this time, and marked off 60% off our normal list price for that service. He signed up, but he required a lot of hand-holding to get his service going. The ironic thing is friends and family are usually much more demanding than paying clients. Why is that?
My friend needed much more assistance to get going on our service. Much more assistance than I myself would normally do (in many cases someone else within my company would help him). Unfortunately, he has something my clients do not – a direct line to my cell phone. I only give out my cell phone to friends and family. I prefer customers going though various other channels, than contacting me directly via my cell phone. I've learned over the years, I do not want to available 24/7. I need downtime. I also may not be on duty or be able to assist them with their issue. To make a long story short, I would normally give this type of hand holding to our higher paying customers.
So one year later his contract is up with our services. He contacts me that his business isn't really making much money, it's a non-profit organization, and if we could donate our service. I initially grumbled, but in a somewhat hesitant fashion agreed for at least the next year.
Well I then had this idea. Why not ask him to reciprocate in return? You know "scratch my back". He after all graduated from our college majoring in English and is a writer. I figured since I lack some of the grammar and punctuation skills (if you haven't noticed) on this very here blog, why not ask him to proofread my work?
Here was his response:
I honestly doubt I'd have the time to regularly copy-edit, plus i hate it! As a return favor, I don't mind every now and then, but honestly, copy editors get between $25-35/hour at a bare minimum which hardly correlates to the equivalent of a $110 service.
Now mind you he forgot about how much I decreased the pricing last year and the time I helped him get setup. I'm also giving him the service for free this year. I also understand copy editing this blog could be a lot of work. If he put a cap based upon say six hours of work that would have helped me tremendously.
I'm a reasonable person and either would have agreed to a cap limit or paid him the going rate for the additional work needed. I, instead, decided not to respond. It's obvious he doesn't want to do the work because he "hates it". I just find it ironic that my work is minimized, while to him the proofreading is a lot of work.
What would you do?
I guess what I'm trying to say is I think I would rather donate my time and money to organizations than to friends and family. I don't think they appreciate as much, and it comes with no strings attached.
Sponsored
Follow These Steps if you Want to Retire Early
Secure your financial future with a tailored plan to maximize investments, navigate taxes, and retire comfortably.
Zoe Financial is an online platform that can match you with a network of vetted fiduciary advisors who are evaluated based on their credentials, education, experience, and pricing. The best part? - there is no fee to find an advisor.