What makes BNPL so attractive to Gen Z
While BNPL has appeal across generations, it's younger consumers who are cementing its success.
BNPL service Afterpay is running its holiday ad campaign on platforms like TikTok and Facebook and with out-of-home displays, and is targeting the Gen Z shopper in particular, says media brand Modern Retail.
A February report from PYMNTS said that millennials and Gen Z are less likely than older generations to have disposable income and often live paycheck to paycheck — leading them to look for alternative ways to increase their spending power.
Since most BNPL platforms don't report to credit bureaus or require that you have a minimum credit score to apply, this adds to their appeal among young consumers who may have limited credit history as well.
Kiss Your Credit Card Debt Goodbye
Having a single loan to pay off makes it easier to manage your payments, and you can often get a better interest rate than what you might be paying on credit cards and car loans.
Fiona is an online marketplace offering personalized loan options based on your unique financial situation.
When you consolidate your debt with a personal loan, you can roll your payments into one monthly installment. Find a lower interest rate and pay down your debt faster today.
Get Started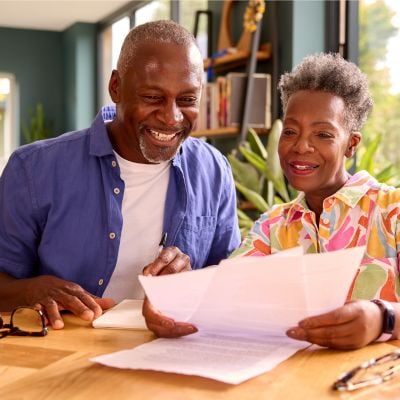 And then add the seasonal factor
As we all know, 'tis the season to overspend. Online shoppers spent a record $9.12 billion on Black Friday this year, according to a report from Adobe Analytics. The National Retail Federation also says consumers spent an average of $325.44 on holiday-related purchases over the weekend, up from $301.27 in 2021.
Nearly two-thirds of respondents say they plan to use BNPL to buy gifts this year, according to a poll from Forbes Advisor and OnePoll. And 70% say they'll actually use BNPL to spend more than they'd originally budgeted.
And that can get risky, because while BNPL plans sometimes come with zero interest or late fees — making them a popular alternative to taking on credit card debt — this isn't always the case.
For example, BNPL provider Affirm has an APR that ranges from 10% to 36% depending on your credit if you don't opt for the four-installment plan. And its competitor Klarna charges a late fee of up to $7 if your payment is more than 10 days overdue.
Paying in smaller installments can also entice shoppers to spend more than they can afford or to take out multiple loans with different lenders at a time. This is a major problem while inflation is still running high and household debt is surging at its fastest pace in 15 years.
Marshall Lux, a senior fellow at the Harvard Kennedy School, told CNBC that the spike in installment buying this year is "horrible, and a real statement on how stressed the economy is, especially for the average American."
Gen Z are vulnerable to falling to a debt trap
Christine Roberts, head of BNPL service Citizens Pay, told CNBC that Gen Z may be more wary of relying on their credit cards after watching their parents struggle during the 2008 recession.
Roberts says BNPL may provide young shoppers with more transparency when it comes to paying off expensive purchases within a specific timeframe.
"The pay-over-time option allows it to fit into their budget and to know when the payments are going to end," Roberts says.
However, this doesn't mean you'll be less likely to accumulate debt. In fact, five major BNPL companies reported 180 million loans totaling $24.2 billion in 2021 — a 970% increase from 2019, according to the Consumer Financial Protection Bureau.
A recent academic study also found that BNPL users are more likely to pay credit card interest and overdraft fees and carry student debt as well.
"The marketing here is counting on a younger, perhaps less financially sophisticated spender because they haven't been in the financial marketplace as long," Ed Mierzwinski, a senior director of the U.S. Public Interest Research Group, told Bloomberg.
And as Mierzwinski points out, BNPL is "only free when you follow all the rules."
More: Best personal loans
Sponsored
Follow These Steps if you Want to Retire Early
Secure your financial future with a tailored plan to maximize investments, navigate taxes, and retire comfortably.
Zoe Financial is an online platform that can match you with a network of vetted fiduciary advisors who are evaluated based on their credentials, education, experience, and pricing. The best part? - there is no fee to find an advisor.