Be more intentional about spending
According to Nick Antonelli, the senior vice president and chief marketing officer at Bread Financial, it's crucial for young Americans to be more intentional and mindful with their day-to-day spending.
He points out that although these small online purchases may appear insignificant, people often underestimate how frequently they make them and how they can accumulate over time.
In contrast, as per the Bread Financial study, boomers tend to be less prone to impulsive buying and more inclined to plan their expenses ahead.
The first step toward reining in your monthly spending is to start tracking it with a budget. Create a list of your monthly expenses and separate them all into two columns: needs and wants. Prioritize your needs, and wherever possible, divert some of the money you spend on wants to your savings.
Just make sure you keep anything you save in a high-yield account, so that it'll earn interest and grow over time. If you don't currently have a high-yield account set up, you can browse from a list of the top high-yield savings accounts of the year and find the one that will grow your money the fastest.
Or, if you think you might have trouble sticking to your budget, you can automate your savings with an app called Acorns.
Once you link your credit or debit card to Acorns, it will automatically round up your purchases to the nearest dollar and invest the spare change into a diversified portfolio that will grow your money.
It's a simple way to save and invest without even thinking about it.
Kiss Your Credit Card Debt Goodbye
Having a single loan to pay off makes it easier to manage your payments, and you can often get a better interest rate than what you might be paying on credit cards and car loans.
Fiona is an online marketplace offering personalized loan options based on your unique financial situation.
When you consolidate your debt with a personal loan, you can roll your payments into one monthly installment. Find a lower interest rate and pay down your debt faster today.
Get Started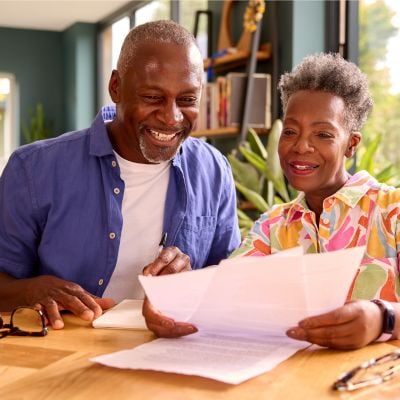 Pay down debt
Credit Karma recently analyzed credit card use by generation. And while Gen Z may carry the smallest amount of debt, they're also racking it up faster than any other generation — increasing their average balances by 3% between May and December 2022.
Meanwhile, over that same period, boomers avoided significantly adding to their debt, with the smallest percentage increase of all generations at 1.11%. So, how do you apply a boomer mentality to debt? In this case, the wisdom is universal: no matter who you are, credit card debt should be your top priority.
If you've got multiple credit cards on the go, it may be a smart move to consolidate them all into a single loan with a lower interest rate. You can use a free online service called Credible to comparison-shop for the lowest rates and get a loan of up to $100,000 with no collateral. That way you can pay off all your credit cards immediately, and you'll only have one monthly payment to worry about — plus, you'll be throwing less money away on interest.
Start planning for the long term
Most boomers are already well into their golden years — but how did they get there? By preparing. So if Gen Z wants to retire comfortably one day, they better start building their wealth now.
Even if you don't have thousands of dollars to dump into an investment account, you can start off small. The sooner you start, the sooner you'll be able to watch the magic of compound interest grow your balance over time.
If you're worried about the risk-factor involved in buying stocks, there are a number of alternative investments you can make that aren't directly tied to the ups and downs of the market.
For example, you can use a platform called Masterworks to buy and sell shares of paintings by famous artists like Banksy and Basquiat the same way you'd trade stocks — and at a fraction of the price it would cost to buy a single iconic piece.
You can also use a platform called Vinovest to buy shares of fine wines the same way.
Or, if you've got a bit more money to invest, you can break into the commercial real estate market with the help of First National Realty Partners. FNRP's institutional-grade properties are all anchored by major grocery store chains like Walmart and Whole Foods, so you can still expect to earn quarterly income even during a recession.
Plus, their team of experts will do all the legwork for you, which means you don't need to know anything about real estate in order to build a solid portfolio.
Sponsored
Follow These Steps if you Want to Retire Early
Secure your financial future with a tailored plan to maximize investments, navigate taxes, and retire comfortably.
Zoe Financial is an online platform that can match you with a network of vetted fiduciary advisors who are evaluated based on their credentials, education, experience, and pricing. The best part? - there is no fee to find an advisor.