How much does moving a house cost?
According to Realtor.com, just the labor expenses of moving a house can start at $14 per square foot. Then you'll have to factor in additional expenses, like building a new foundation and permits.
Depending on the size of your home and a few other factors, you're likely to pay around $12 to $16 per square foot. Your overall cost could be as little as $15,000 — or as much as $200,000.
Size and weight One of the most important things your contractor will have to consider before providing you with a quote is the size of your home.
As you can imagine, prefab houses will cost significantly less to move than a historic manor.
Structure and shape Also important is how the square footage and weight is distributed. If you have a long or oddly shaped home, it will likely require more equipment to move than a boxy, industrial-style house.
Your house's structure and shape will play important roles in the equipment that movers will require, and how long the work will take them. More time and specialized equipment cost more. Wrap-around patios or intricate chimneys will add to the expense.
The materials of your home — whether bricks, logs or stone — may not necessarily cost more to move, but they will factor into your general costs.
Foundation and crawl space What your home is built on will be an important consideration for your movers. They'll need to use your crawl space to insert the steel slats that will lift and move the house.
Some foundations, like a pier-style foundation, make that easier than if the house is built directly on a concrete slab.
Accessibility and route obstacles
Even if you're just planning to move the house to the lot next door, there may be some obstacles such as wooded areas, uneven terrain or structures that the moves will need to steer around.
And if your home sits on a cliff's edge or a smaller lot, that'll make the job more challenging than if it were on a large lot or a flat surface.
When you want to move your house a further distance, such as down the block, both you and your contractors are going to have to come up with a detailed plan. You'll need to find a route with roads wide enough to accommodate your house, and without power lines or trees to get in the way. You'll also likely need some permits from your city.
Labor and time
This is not a do-it-yourself project. You're going to need to bring in a group of experts who have experience in this type of work, and access to high-tech equipment and machinery. The job also will require a massive insurance policy in case anything goes sideways.
The house movers will need to visit both the current and future sites of your home for some recon before they can provide you with a quote.
Even if you're just moving your house a few hundred feet, it's still likely to cost you a significant amount in labor and time.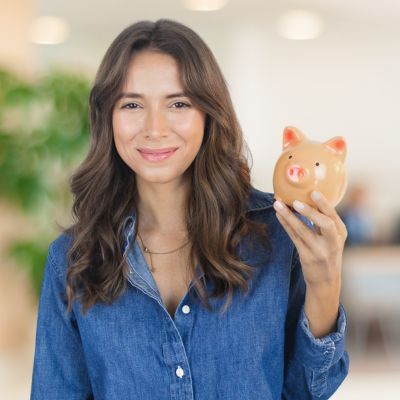 Don't let your money idle in low-interest accounts! Savvy savers are earning up to 10x more interest by keeping their hard-earned cash in a high-yield savings account. Find some of the best options here.
Get Started
What types of houses can be moved? For a price, you can move most types of homes. But the two most common are mobile homes (which are specifically made to be portable) and historic homes.
Even if your home wasn't designed for an eventual move, it still may make sense if:
You want or need to move your home further back from the street due to noise or traffic.
You want or need to move your home further from the shoreline or waterfront
You've acquired an adjacent lot and you want your home to straddle the two.
You need to lift your home to address foundational issues or have a basement put in.
If you live in a historic home that you don't want to demolish, moving it might be the solution to protecting it from traffic or flooding.
But if you're just sentimental about your house or are looking to save money by not rebuilding, moving your home is probably not the best use of your funds.
What does the process of moving a home look like? Before you can start a project like this, you'll need to loop in a general contractor, an architect and an engineer. Your professional team will collaborate on a plan, have some drawings made up and apply for all the relevant permits.
The general contractor will be responsible for planning and preparing the route. Your contractor will have to figure out the best course, while considering the width of the roads and how to manage any potential obstacles.
The contractor might have to trim trees, arrange for traffic control or the relocation of power or utility lines or traffic lights — which could require coordination with the city or utility companies. If you're moving the house far enough, the operation may require some escort vehicles.
The next stage will bring in the transporting company, which will drill holes in the home's foundation, and install a lifting steel-and-jacking system. The company will lift the house up, install dollies to the bottom and drive off.
The driver will then follow your contractor's route to your home's new location. It sounds fairly straightforward, but this process requires exact maneuvering with heavy-duty machinery.
While your house is being moved, the general contractor will be at the new site making certain the space for your new foundation has been excavated and that new footings are poured.
At the site, your home will be lowered down a ramp and over the new footers. Then, the professional movers will lift the structure up — to pull out the dollies and leave your home supported by the steel structure underneath.
The process is now almost over. A mason will be brought in to put in a new foundation up to the house. Once that's done, the moving company can set the house down on the foundation.
After that, the general contractor will make sure everything is in working order before signing off on the job.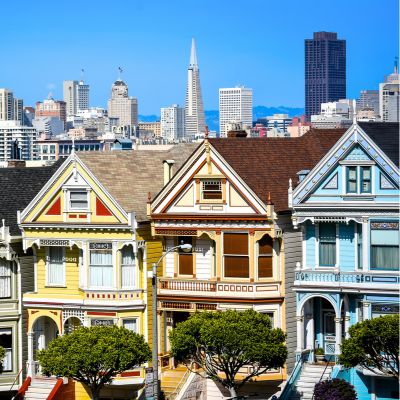 Believe it or not, you don't need millions, or even hundreds of thousands to invest in real estate. Arrived is an online platform where you can invest in shares of rental homes and vacation rentals without the headaches of being a landlord.
Learn More
How common is the practice of moving a house?
Surprisingly, it's not that unusual. Especially in areas at risk of flooding or erosion, moving your house is a better option than tearing it down or rebuilding.
But it isn't the kind of project you'd do on a whim or for a long-distance move. There's a lot of planning involved, and unexpected expenses tend to pop up throughout the process with even just a local move.
You'll also have to be prepared to not live in your house for a few weeks — or months — throughout the process.
If the expense, time and coordination can help save a historic home from destruction or increase your property value, it may prove worthwhile to move your house.
Sponsored
Kiss Your Credit Card Debt Goodbye
Millions of Americans are struggling to crawl out of debt in the face of record-high interest rates. A personal loan offers lower interest rates and fixed payments, making it a smart choice to consolidate high-interest credit card debt. It helps save money, simplifies payments, and accelerates debt payoff. Credible is a free online service that shows you the best lending options to pay off your credit card debt fast — and save a ton in interest.