That's why we created a quick 24-minute money challenge. This is perfect for those of us stuck at home and worried about the uncertain state of our country and our own personal finances. It's a great way to spend 24 minutes today, and you'll feel more productive for it.
Ready? Once you're done, pass it along to your friends, so hopefully they'll stop nominating you for that darn push-up challenge.
1. Stop overpaying on your monthly bills (2 Minutes)
Your monthly bills are non-negotiables, right? They're just something you're stuck paying.
Wrong.
The truth is, you can probably find better deals on a number of your monthly bills, freeing up room in your budget for other necessities during this trying time.
The easiest one to start with? Car insurance. Experts suggest shopping your options every six months or so, but let's be real — when's the last time any of us have done that?
But a free website called The Zebra will do the shopping for you — in just two minutes.
All you have to do is enter basic information about your car and driving history, then The Zebra compares prices from more than 100 companies to find you the best price.
In fact, The Zebra says it saves its users up to $670 a year. If you find a policy you like, you can sign up online instantly.
After you take two minutes to do this, take a look at some of your other monthly bills, like your cell phone (check out discount providers) and home insurance (compare rates).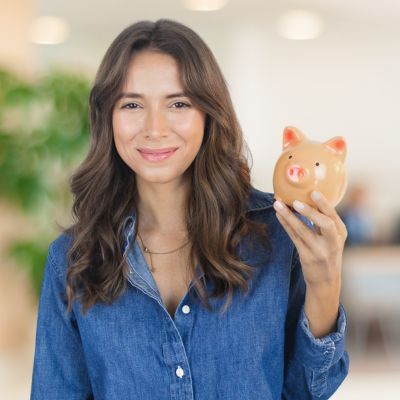 Don't let your money idle in low-interest accounts! Savvy savers are earning up to 10x more interest by keeping their hard-earned cash in a high-yield savings account. Find some of the best options here.
Get Started
2. Ask this website to take care of your credit card bill (2 Minutes)
If you have credit card debt, you know. The anxiety, the interest rates, the fear you're never going to escape…
And the truth is, your credit card company doesn't really care. It's just getting rich by ripping you off with high interest rates. But right now is the perfect time to take action. A website called AmOne wants to help.
If you owe your credit card companies $50,000 or less, AmOne will match you with a low-interest loan you can use to pay off every single one of your balances.
The benefit? You'll be left with one bill to pay each month. And because personal loans have lower interest rates (AmOne rates start at 3.99% APR), you'll get out of debt that much faster.
AmOne won't make you stand in line or call your bank, either — you can do this from your couch. And if you're worried you won't qualify, it's free to check online.
It takes just two minutes, and it could help you pay off your debt years faster.
3. Earn cash while watching cooking videos online
If we told you that you could get paid to watch videos on your computer, you'd probably laugh.
It's too good to be true, right?
But we're serious. A website called InboxDollars will pay you to watch short video clips online. One minute you might watch someone bake brownies and the next you might get the latest updates on Kardashian drama.
All you have to do is choose which videos you want to watch and answer a few quick questions about them afterward.
No, InboxDollars won't replace your full-time job, but it's something easy you can do while you're already on the couch tonight wasting time on your phone.
Unlike other sites, InboxDollars pays you in cash — no points or gift cards. It's already paid its users more than $56 million.
It takes about one minute to sign up, and you'll immediately get a $5 bonus to get you started.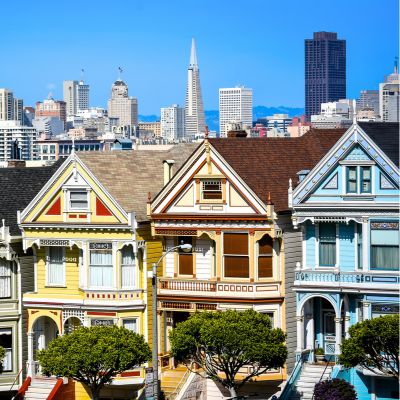 Believe it or not, you don't need millions, or even hundreds of thousands to invest in real estate. Arrived is an online platform where you can invest in shares of rental homes and vacation rentals without the headaches of being a landlord.
Learn More
4. Finally check life insurance off your perpetual to-do list (5 Minutes)
For many of us, getting life insurance is something we know we need to do. After all, you've probably wondered how your family would manage without your income after you're gone. How will they pay the bills? Send the kids through school?
Now that life's slowed down a little, it's time to finally check this off your to-do list.
With a company called Bestow, this shouldn't take more than about five minutes, and rates start at $5 a month. You can cancel or change your plan at any time. Plus, the security of knowing your family is taken care of is priceless.
If you're under the age of 54 and want to get a fast life insurance quote without a medical exam, pushy sales calls or even getting up from the couch, get a free quote from Bestow.
You'll feel better once you can finally get this done.
5. Check your credit report for any errors (3 Minutes)
At this point, you understand the importance of your credit score. It will help you make big purchases one day, like a house or a new car. But when's the last time you checked in on your score?
You could have an error on it that's unknowingly holding you back. (One out of five reports do, according to a study from the FTC.)
Now that you've got some extra time on your hands, take a look with a free website called Credit Sesame. It'll show you your credit score and help you detect any errors. If you find one? Credit Sesame will even help you dispute it.
Salome Buitureria, a working mom in Louisiana, found a major error on her report this way. Using Credit Sesame, she was able to fix the mistake and take additional steps to raise her credit score from 524 to nearly 700.*
Want to check for yourself? It only takes about three minutes to sign up and take a look.
6. Launch an investing portfolio with $1 (2 Minutes)
It's no secret the market has had its fair shares of ups and (mostly) downs these past few weeks, but you shouldn't panic. If you've got money you've invested, consider riding it out.
Markets are unpredictable, and they will always be volatile, which means sometimes they'll go up, and sometimes they'll go down — but over time, they tend to go up.
If you haven't started investing and have some money to spare, you can start small. Investing doesn't require you throwing thousands of dollars at full shares of stocks. In fact, you can get started with as little as $1.1
We like Stash, because it lets you choose from hundreds of stocks and funds to build your own investment portfolio. But it makes it simple by breaking them down into categories based on your personal goals. Want to invest conservatively right now? Totally get it! Want to dip in with moderate or aggressive risk? Do what you feel.
Plus, with Stash, you're able to invest in fractions of shares, which means you can invest in funds you wouldn't normally be able to afford.
If you sign up now (it takes two minutes), Stash will give you $5 after you add $5 to your invest account. Subscription plans start at $1 a month.2
Like Buitureria, 60% of Credit Sesame members see an increase in their credit score; 50% see at least a 10-point increase, and 20% see at least a 50-point increase after 180 days.
Credit Sesame does not guarantee any of these results, and some may even see a decrease in their credit score. Any score improvement is the result of many factors, including paying bills on time, keeping credit balances low, avoiding unnecessary inquiries, appropriate financial planning and developing better credit habits.
1. For Securities priced over $1,000, purchase of fractional shares starts at $0.05.
2. You'll also bear the standard fees and expenses reflected in the pricing of the ETFs in your account, plus fees for various ancillary services charged by Stash and the custodian.
The Penny Hoarder is a Paid Affiliate/partner of Stash. Investment advisory services offered by Stash Investments LLC, an SEC registered investment adviser. This material has been distributed for informational and educational purposes only, and is not intended as investment, legal, accounting, or tax advice. Investing involves risk.
This article was originally published on The Penny Hoarder, which helps millions of readers worldwide earn and save money by sharing unique job opportunities, personal stories, freebies and more. The Inc. 5000 ranked The Penny Hoarder as the fastest-growing private media company in the U.S. in 2017.
Sponsored
Kiss Your Credit Card Debt Goodbye
Millions of Americans are struggling to crawl out of debt in the face of record-high interest rates. A personal loan offers lower interest rates and fixed payments, making it a smart choice to consolidate high-interest credit card debt. It helps save money, simplifies payments, and accelerates debt payoff. Credible is a free online service that shows you the best lending options to pay off your credit card debt fast — and save a ton in interest.