What people are saying about the child credit payments In addition to the splash the child tax credit payments have made on TikTok, they're all over Twitter, too.
"The first child tax credit payments went out to 65 million kids yesterday," former U.S. Labor Secretary Robert Reich tweeted on July 16. "It could cut the overall poverty rate by 40 percent. This is a huge deal and it's not being talked about nearly enough."
"The extra child tax credit is awesome," added Gravity Payments CEO Dan Price in a tweet of his own. "I don't have any kids. But there's this weird thing where I want the next generation to have it better than we did. Not sure when that became scandalous."
It hasn't all been positive. Many people on Twitter have pointed out that the monthly payments are really just an advance on the credit they normally receive come tax season.
"It's okay to say you had no idea you were benefiting before, but the child tax credit isn't new," tweeted user Click41607465. "The amount isn't much different, just the payment method."
That's not untrue. The original child credit was packaged as a straight, $2,000 tax credit. The expanded version, which maxes out at a possible $3,600 per child, goes out in halves — half as six monthly direct payments, the other half as a traditional tax credit.
Save money when you shop online
You're already shopping online, so why not get the best deal while you're at it?
Capital One Shopping is a free browser extension that automatically looks for lower prices on the items you're viewing, and notifies you whenever there's a better deal available from another retailer.
Save Now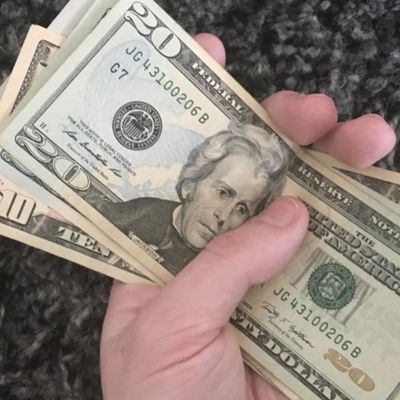 Extending the beefed-up child tax credit An active line of discussion around the pumped-up child tax credit is whether it will be made permanent. As laid out in the COVID rescue bill President Biden signed in March, the child credit will revert back to its original form next year.
Top Democrats want to make the expansion permanent, including House Speaker Nancy Pelosi, Treasury Secretary Janet Yellen — and the president himself.
"This is a right thing to do, and it's a smart thing to do," Biden said last week.
But permanence is far from guaranteed. Democrats recently agreed on a $3.5 trillion budget deal that will include some sort of extension of the expanded child tax credit — though it's not clear for how long. Originally, Biden wanted to see the credit last until 2025.
If the new spending deal hits any significant snags, a separate bill focused on making the expanded child tax credit permanent could be spun off from it. But a stand-alone bill might need Republican support in the U.S. Senate, and no Republican voted in favor of the COVID stimulus bill that gave us the one-year expansion.
What would a permanent expansion look like? No one knows There's no telling at this stage how a permanently expanded child tax credit would function.
Based on the positive reaction the first direct payments have received, it's safe to assume vote-hungry lawmakers would see some value in the way the credit is currently constructed, with some monthly payments going to families.
One theory sees the program being administered by an existing government agency, like the Social Security Administration.
"We could have a streamlined spending program that we could commit to in the federal budget, and then families wouldn't have to do this really complicated dance of figuring out how this affects their overall tax credit," University of Maryland economist Melissa Kearney told CNBC.
Even leading proponents of a permanent child tax credit expansion, like Speaker Pelosi, admit more work needs to be done to build support for the initiative. In order to lengthen the life of the expanded credit, "we need to show that it really is working," Pelosi said during a news conference last week.
Stop overpaying for home insurance
Home insurance is an essential expense – one that can often be pricey. You can lower your monthly recurring expenses by finding a more economical alternative for home insurance.
SmartFinancial can help you do just that. SmartFinancial's online marketplace of vetted home insurance providers allows you to quickly shop around for rates from the country's top insurance companies, and ensure you're paying the lowest price possible for your home insurance.
Explore better rates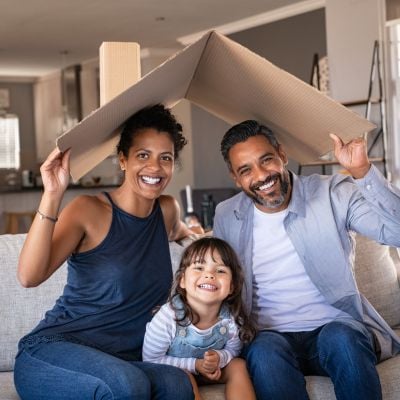 Get the most from the current child tax credit A fresh $250 — or more — in the bank can be a pretty sweet thing to wake up to. But to get the most from your child tax credit payments, try combining them with other, proven ways of saving money.
Sponsored
Follow These Steps if you Want to Retire Early
Secure your financial future with a tailored plan to maximize investments, navigate taxes, and retire comfortably.
Zoe Financial is an online platform that can match you with a network of vetted fiduciary advisors who are evaluated based on their credentials, education, experience, and pricing. The best part? - there is no fee to find an advisor.