Here's a step-by-step roundup of: what you'll need to get insured; the basics on coverage options; and fundamental tips to save money on car insurance.
1. Make sure you have the necessary items Before you can even get a quote on car insurance, you'll need to be prepared to provide the following:
Driver personal information. It starts with the basics: your name, address and date of birth.
Driver's license. Insurers will want to know the number on the license and the name of the issuing state. Also, make sure the license is still valid; if not, renew it before you request quotes.
Vehicle information: In addition to knowing the year, make and model of your vehicle, you'll need the Vehicle Identification Number (VIN).
Current and annual mileage: The insurer won't just want to know the total miles on the car, but also the average annual mileage. Your insurance rate will depend on whether you commute to a job, or primarily use the vehicle for leisure.
Current or past insurance carrier: This won't apply if you're shopping for car insurance for the first time. But if you're currently insured or have had coverage previously, you'll need a carrier name — and maybe a policy number, too.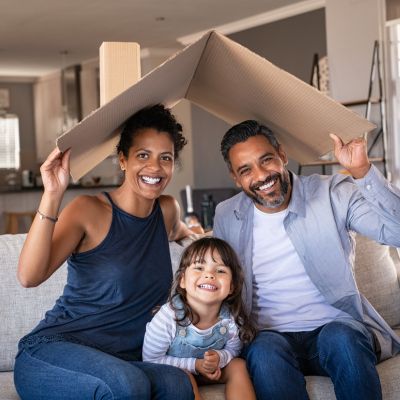 Home insurance is an essential expense – one that can often be pricey. You can lower your monthly recurring expenses by finding a more economical alternative for home insurance.
SmartFinancial can help you do just that. SmartFinancial's online marketplace of vetted lenders allows you to quickly shop around for rates from the country's top insurance companies, and ensure you're paying the lowest price possible for your home insurance.
Explore better rates
2. Compare rates from different insurers Once you have your info ready, it's time to compare rates from different insurance companies.
According to the current data from the National Association of Insurance Commissioners, or NAIC — whose members are state insurance regulators — the U.S. average annual premium for auto insurance is about $1,134. That means it's more than worth the effort to look for the best price.
The easiest way to shop around for rates is online, where you can get free quotes quickly. There are websites that will show you quotes from multiple insurers within minutes, and help you find the company and policy that will save you the most.
Before you settle on any insurer, It's smart to investigate the company and its reputation. Use sites including: Trustpilot, to read reviews; Consumer Reports, for its independent ratings; and the Better Business Bureau to see filed complaints.
You can dig deeper using the NAIC's website, to check for any legal or regulatory issues involving insurance companies.
3. Compare rates within the same insurer When you think you've chosen the right insurance company, the next step is to compare that insurer's different rates based on choices you make for various policy features, including:
Deductibles. Deductibles are annual amounts you'll have to pay out of your own pocket if you file claims. The higher your deductibles, the lower your premiums. If you have an emergency fund that could help cover any losses, you may opt for a higher deductible to benefit from cheaper insurance rates. Deductibles typically apply to the collision coverage and comprehensive coverage in your policy.
Collision coverage. It pays for car repairs or a replacement vehicle if your car is damaged in an accident with another motorist or an object, such as a tree or a fence.
Comprehensive coverage. It pays to fix or replace your car if it's stolen or damaged by something other than an accident. Examples include fires, flooding, vandalism or a run-in with an animal.
Liability coverage: In most states, you must buy at least a minimum amount of liability coverage. There are two types: bodily injury liability, to pay costs related to another person's injuries if you cause an accident; and property damage liability, to cover damage you cause to another person's property.
Medical payments coverage. If you or your passengers are hurt in an accident in the insured vehicle, medical payments coverage may help pay for costs related to the injuries.
Uninsured and underinsured motorist coverage (UM/UIM). Uninsured motorist coverage protects you if you're hit by a driver who doesn't have insurance. Underinsured coverage kicks in when you're hit by a driver who has insurance, but whose liability limits aren't enough to cover your medical bills.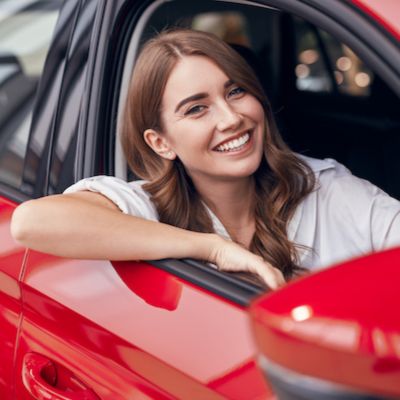 Auto insurance is essential, but that doesn't mean you need to spend a huge chunk of your paycheck on it.
With SmartFinancial's online marketplace of vetted lenders, you can quickly shop around for rates from the country's top insurance companies and make sure you're paying the lowest price possible.
Compare rates
4. Choose how to buy your car insurance After you've picked the insurer and have your policy parameters worked out, it's time to actually buy the insurance. You can purchase auto insurance either online, over the phone, or in person from an insurance agent or broker.
Each option has advantages and disadvantages:
Buying online
Pros: It's quick, convenient and casual. You can shop at your own pace, without having to face pushy sales tactics. And if you're already comparing quotes online, why not complete the sale there?
Cons: A quote you get online is just an estimate that may not be the same as your final price. And if you have questions, you may find the site's chat feature isn't perfect.
Buying by phone
Pros: It's a good choice if you're not comfortable making a major financial transaction online, and if you'd like to have a customer service rep talk you through the process.
Cons: Having to repeat key numbers and information multiple times, to make sure the representative has everything correct, can be annoying. And you may not feel completely certain about what you're getting until you receive a confirmation email.
Buying from an agent or broker
Pros: This is the way to go if you prefer the personal touch (socially distanced for COVID-19, of course). You'll have a professional who'll get to know you and will become someone you can turn to when you have questions or need to make a claim.
Cons: Insurance brokers may charge fees for their assistance. And while independent insurance agents offer policies from different insurance companies, "captive" agents represent just one insurer and won't be able to tell you if a competitor offers a better deal.
5. Cost-saving tips for buying car insurance As you're making your purchase, ask about the insurance company's discounts, or look through the list online. Typically, an insurer will have a page devoted to discounts on its website.
There are popular car insurance discounts if you:
Bundle your coverage. Most insurers will knock money off your premiums if you pool coverage on multiple cars or buy both your auto insurance and your homeowners insurance from the company.
Reduce driving: If you reduce your mileage significantly, your insurer will lower your rates. Less driving means less risk. In 2020, insurance companies have been cutting their rates across the board to reflect the drop in driving as many people work from home during the coronavirus pandemic.
Get the gadget (or app). Some insurance companies will offer better rates if you let them monitor your driving via a gadget in your vehicle or an app on your phone. If you're a person who doesn't speed or brake hard, you can be rewarded.
Take a course. Your insurer might offer a discount if you complete an approved defensive driving course. You'll save money as you gain more confidence in your driving skills.
Improve your credit rating. An insurer may take your credit rating into account when determining premiums, through something called a credit-based insurance score, or an insurance credit score. So, focus on improving your credit to make your auto insurance more affordable.
Sponsored
Unexpected vet bills don't have to break the bank
Life with pets is unpredictable, but there are ways to prepare for the unexpected.
Embrace Pet Insurance offers coverage for treatment of accidents, illnesses, prescriptions drugs, emergency care and more.
Plus, their optional wellness plan covers things like routine vet trips, grooming and training costs, if you want to give your pet the all-star treatment while you protect your bank account.