Should parents ask their kids for financial help?
If you ask Rose, how kids should respond to parents asking for cash really comes down to a case-by-case basis. For example, there can be extreme situations where parents may face an unexpectedly large medical bill or lose their home in a fire.
But in other cases, it can come down to poor financial planning or money management.
Rose recounts when his debt-ridden father asked him for his share of his grandmother's inheritance after she died in order to pay off his credit card debt.
Rose was just 24 or 25 years old at the time, juggling student debt and his relationship with his girlfriend (now his wife), all while starting his career.
He says his father claimed he'd be able to pay him back, but at the time his father was retired on a fixed income with no extra money coming in and was taking cash advances on one credit card in order to pay off another.
"It was just really hard," Rose admitted. "Because it's my dad, you know, he's been my provider and he's always been there for me."
Rose ended up having an honest conversation with his father about feeling pressured and uncomfortable, and his father apologized. But Rose is aware many young adults in similar situations may feel they can't say "no" because they think they owe it to their parents for raising them.
Kiss Your Credit Card Debt Goodbye
Having a single loan to pay off makes it easier to manage your payments, and you can often get a better interest rate than what you might be paying on credit cards and car loans.
Fiona is an online marketplace offering personalized loan options based on your unique financial situation.
When you consolidate your debt with a personal loan, you can roll your payments into one monthly installment. Find a lower interest rate and pay down your debt faster today.
Get Started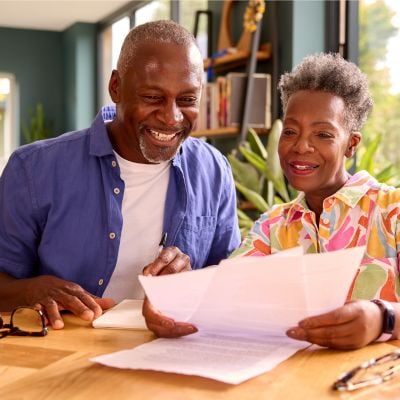 What about young adults whose parents are helping them?
While a large number of adults report living with their parents in order to save money, a recent Fed report shows a significant portion do so to help their parents financially. Among the 14% of adults in the U.S. who share a home with their parents, 33% of those aged 22 to 24 and 42% of those aged 25 to 29 help their parents with money. The oldest among Gen Z are typically considered to be in their mid-20s.
However, Rose says Gen Z adults living with their parents should only be responsible for their share of living expenses, like groceries and rent, just as they would if they were living on their own.
He's also seen plenty of parents pay for their children's college tuition without considering how it might impact their own financial goals, such as retirement.
"Here they are, diverting all these extra funds toward paying for their kids' college, when the reality is they can't afford it," Rose said, adding this could be taking away from the compounding interest you could accumulate from your investments over time.
He believes it's crucial that parents and their kids have these types of financial conversations. For example, if the parents offer to pay their kids' tuition fees now with the expectation their kids can help them out with their retirement savings later on, this needs to be made clear in advance.
What parents need to do first, before asking for help
Parents should be diligent when it comes to financial planning. You need to prepare for unexpected costs, including building an emergency fund, while taking stock of your finances and saving for retirement. Speaking with a financial planner can be helpful in this regard.
Asking your kids to help out when you're in a tough spot means running the risk of hurting their financial future as well.
Rose points out that if your kids have their own debts to deal with, such as student loans or credit card debt, they need to prioritize paying those off. Otherwise, "it just delays them getting a taste of their own financial freedom," he said.
Plus, the earlier your kids start saving and investing for their retirement, the better.
"We're talking about losing out on potential tens of thousands, if not hundreds of thousands of dollars of those investments compounding, by helping out their parents," Rose cautioned.
"So I think that's a huge financial loss for the adult child."
Rose believes it's extremely important for parents to first take a look at their own receipts and identify any choices or mistakes that may have led them to their current situation.
He offers the example of a parent who has a spending problem and refuses to budget and learn how to manage their own money.
"Any financial support that the child is going to initially help out with, it's just a Band-Aid," he said. "It's just a temporary solution to a bigger issue here."
Sponsored
Follow These Steps if you Want to Retire Early
Secure your financial future with a tailored plan to maximize investments, navigate taxes, and retire comfortably.
Zoe Financial is an online platform that can match you with a network of vetted fiduciary advisors who are evaluated based on their credentials, education, experience, and pricing. The best part? - there is no fee to find an advisor.