Instead of rambling about the weather, you would be wise to take this opportunity to have a frank chat with your dad about money.
The pandemic has had a huge impact on the economy, and millions of Americans' financial situations have changed as a result — particularly those who are nearing retirement.
Though you might feel awkward speaking with your dad about money, it's never been more important to check in with him about his finances and make sure that he's prepared for the future.
Here are six questions you should ask him this Father's Day.
Is your retirement plan still in shape? The pandemic has put a dent in many Americans' retirement funds. If your dad is ready to retire soon, you'll want to double check that his plan is still solid.
If his retirement savings took a hit when the market dropped, you'll want to recommend that he speak with a financial adviser about how to get back on track.
You can find financial planners online that will build your dad a personalized retirement plan based on his goals for the future. He won't ever need to visit an office or meet with them in person to get their advice.
Even if your dad is already retired, speaking to a financial planner will ensure that he's maximizing his savings and making the right investments to sustain him for many years to come.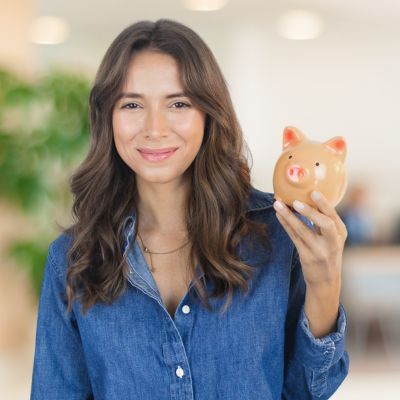 Don't let your money idle in low-interest accounts! Savvy savers are earning up to 10x more interest by keeping their hard-earned cash in a high-yield savings account. Find some of the best options here.
Get Started
Have you taken steps to protect your income? If your dad's still working, ask him whether he has taken any steps to protect his income in case he gets sick.
Many companies offer short-term disability coverage as part of their benefits package, but your dad may not be covered if an injury or illness lingers.
The most effective way to ensure your dad can support himself in the face of a chronic condition is to suggest he buy disability insurance. Long-term disability insurance will replace a hefty portion of his income if something unexpected happens and he becomes too sick to work.
Today, you can find several companies online that make buying a policy surprisingly simple, providing a quote in just minutes without a medical exam.
Are you staying on top of your bills? Fighting the high interest of credit cards can be tough at any age, and if your dad is getting older the hassle of managing multiple due dates and minimum payments might be a lot to deal with.
If your dad is finding it tough to keep track of all his bills, talk to him about setting up autopay on his accounts to make life easier.
You can also look into services online that will keep track of all your dad's bills for him, remind him when his payments are due and tell him which cards to prioritize so that he'll save money on interest.
They can also consolidate his bills so he only has one regular payment to take care of each month. That's one more weight off his shoulders.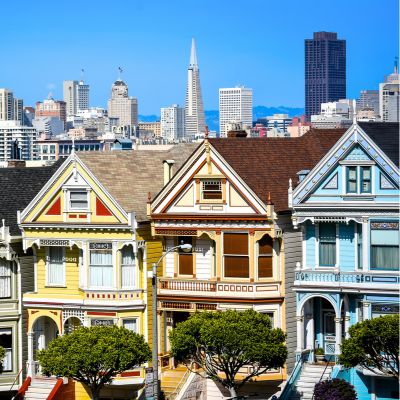 Believe it or not, you don't need millions, or even hundreds of thousands to invest in real estate. Arrived is an online platform where you can invest in shares of rental homes and vacation rentals without the headaches of being a landlord.
Learn More
Do you have a life insurance policy? This one will be tough, but if the pandemic has taught us anything, it's that we need to expect the unexpected.
The best way to breach a morbid subject is to be as direct as possible. Ask your dad what kind of coverage he has and whether he feels confident it will cover the cost of his family's needs when he's no longer around.
If there have been any big changes in his life since he took out his policy — new children or grandchildren, for example — he may want to update his coverage to make sure they're accounted for.
Many Americans receive life insurance coverage through work, but if your dad is nearing his golden years, he may need to purchase a new policy once he retires.
If he does, tell him not to worry; these days it's trivial to compare rates online and find a good deal.
When was the last time you updated your will? Like life insurance, wills can be a touchy subject with aging parents. Start by simply asking your dad whether he has a will. If he doesn't, gently encourage him to make one as soon as possible.
Your dad may worry that the process will be a hassle, but reassure him that it's quick and painless. In fact, he can go online and create a legal will in a matter of minutes.
If he already has a will, make sure he's been keeping it up to date. As a general rule, you should update your will whenever there's a big change in your life, like moving, remarrying or welcoming a new child or in-law to the family.
Remind him that updating his will is the easiest way to protect his legacy and ensure that his assets are divided up according to his wishes.
Where are your important documents? Once you've talked to your dad about his will, it's a good idea to ask him where he stores his important documents in case you need to access them during an emergency.
These documents could include his will, his social security information, his powers of attorney and anything else related to his estate.
You might also ask him to provide copies for yourself and any other important family members so they can be easily accessed. The last thing your dad would want is panic and confusion about his wishes in the middle of a crisis.
Sponsored
Kiss Your Credit Card Debt Goodbye
Millions of Americans are struggling to crawl out of debt in the face of record-high interest rates. A personal loan offers lower interest rates and fixed payments, making it a smart choice to consolidate high-interest credit card debt. It helps save money, simplifies payments, and accelerates debt payoff. Credible is a free online service that shows you the best lending options to pay off your credit card debt fast — and save a ton in interest.