1. Find a free account with a better rate You might feel tied to your bank because it's the only one you've ever used. But you can likely find an account with a better rate somewhere else, and switching over is easier than you might think.
And if you currently have your cash sitting in a checking or savings account, use a high-yield savings account instead. High-yield savings accounts pay substantially more than traditional savings accounts, giving the funds you deposit the chance to grow.
Not only will your savings grow much faster than in a normal savings account, but cash back on all of your normal purchases means you'll have even more to save.
Take a look at some of today's high-yield savings account rates to see how they compare.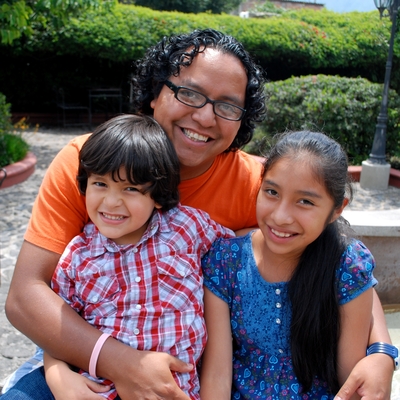 Sign up for Credit Sesame and see everything your credit score can do for you, find the best interest rates, and save more money at every step of the way.
Get Started—100% Free
2. Start investing with only $5 You don't need millions of dollars lying around to be an investor.
Stash is an app that lets you invest in fractional shares of major companies, like Walmart, Amazon, and Google, which would typically run you thousands of dollars for a full share. You can buy in for as little as $1, and when these companies profit, so will you.
Let's say you decided to invest your $1,000 with Stash at five bucks a week instead of keeping it in a regular savings account.
Based on an average growth rate of 5%, after three years you'd be up by more than $100. And if you kept it up for another 10 years, you'd be up by more than $1,400.
It only takes two minutes to open an account, and Stash will pay you a $5 sign-up bonus1 2 when you invest your first $5.
3. Stop wasting money on car insurance Saving $1,000 won't make much difference if you're just going throw it all away on your car insurance.
You could be wasting up to $1,127 a year by not shopping around for a better car insurance rate every six months.
SmartFinancial can find a lower rate on your current coverage in minutes.
Just answer a few quick questions about yourself, your car, and your driving record, and SmartFinancial will instantly sort through over 200 insurance companies to find you the lowest prices in your area.
Comparing car insurance rates with SmartFinancial is totally free, so even if you're just curious, check it out and see how much you can save.
4. Stay out of debt If you're paying sky-high interest on more than one credit card, $1,000 in savings probably won't last too long.
But there's an app called Tally that can free you from the hassle of managing multiple due dates and monthly minimums, and potentially save you thousands of dollars.
Tally keeps track of your billing schedule and makes your payments for you — on time, and in a way that minimizes the amount of interest you owe.
You just make one monthly payment to your Tally account, and they handle everything else. On average, Tally users have seen savings of $5,300 over the past three years.
5. Protect your income No matter how much you save up, it could all be wiped out if you lose your job due to an unexpected illness.
Breeze disability insurance gives you financial protection against serious health problems for less than the cost of a Triple Venti White Mocha Latte each month.
Getting a policy is simple: Just answer a few questions about yourself, choose your plan, and apply.
It takes less than five minutes, and you'll never have to worry about losing your income — or your savings — because of a medical issue.
1 Paid non-client endorsement. See Apple App Store and Google Play reviews. View important disclosures here: www.stash.com/start-investing/impact19. This material is not intended as investment advice and is not meant to suggest that any securities are suitable investments for any particular investor. Investment advice is only provided to Stash customers.
2 You'll also bear the standard fees and expenses reflected in the pricing of the ETFs in your account, plus fees for various ancillary services charged by Stash.
Sponsored
What are your spending habits?
When you know where your money is going, you can make better financial decisions.
With Rocket Money, get a breakdown of your spending to see exactly where your money is going. Manage subscriptions, lower your bills and put your savings on autopilot.
Managing money just got easier with the Rocket Money app.