Family office services
Unlike traditional wealth management offices that only offer financial advice, family offices provide more support including insurance and tax services, budgeting, charitable giving guidance, and wealth transfers.
Some family offices also serve as a kind of concierge for their clients, running background checks on potential employees, planning personal or business travel, hiring security for travel or everyday protection, scheduling private schooling tuition payments, and setting up philanthropic programs to raise money for causes the family cares about.
There are two categories: single-family offices that work with one person or family, and multi-family offices.
Offices that advise multiple households operate much like traditional wealth management firms that serve a number of clients.
Either option provides the same basic benefit of streamlining money management and other tasks through a single office, instead of separately hiring a variety of professionals, such as accountants, estate planners and portfolio managers.
These services are especially helpful if you run a family business because the office provides consistency and guidance across generations. And it can ensure succession plans are established and carried out smoothly, which could ease or prevent intergenerational tension about the transfer.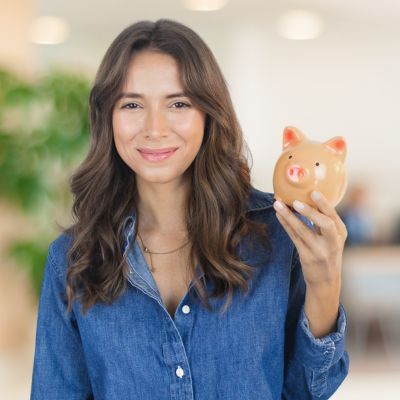 Don't let your money idle in low-interest accounts! Savvy savers are earning up to 10x more interest by keeping their hard-earned cash in a high-yield savings account. Find some of the best options here.
Get Started
How to evaluate whether you need a family office
Individuals or families considering the services of a family office should spend a bit of a time thinking about what exactly they need assistance with.
While consolidating many services under a single provider is convenient, it comes with a hefty price tag. According to multiple expert estimates, clients should expect the cost of working with a single-family office to run about 1% of the total amount the firm administers.
In 2018, Citibank estimated that a small family office of two professionals and four support staff members costs about $1.5 million to $1.8 million a year to run.
For clients who won't make the most of all the services a family office offers, that convenience may not be worth the price — especially for the bespoke suite of assistance you'll receive from a single-family office.
If a family's needs are less complex, a multi-family office may be a better option, attainable for households in a much wider income range. The firms spread out their overhead costs among multiple clients, lowering the price.
According to a 2021 Citibank report, an estimated 10,000 family offices have been created around the world over the past two decades. Family offices can now generally serve families with $200 million or more in investable wealth, the report states.
— With files from Samantha Emann
Sponsored
Streamline your debt repayment
Having a single loan to pay off makes it easier to manage your payments, and you can often get a better interest rate than what you might be paying on credit cards and car loans.
Credible is an online marketplace offering personalized loan options based on your unique financial situation.
When you consolidate your debt with a personal loan through Credible, you can roll your payments into one monthly installment. Find a lower interest rate and pay down your debt faster with Credible today.