Benefits of investing in farmland
Several factors make farmland a uniquely stable asset class.
For one, the underlying commodity is absolutely essential. Demand for wheat, soybean, canola seeds and corn will never go away. And this year, the ongoing conflict in Eastern Europe, along with protectionist policies in India, has created a global supply shock. Food prices have skyrocketed.
Farmland owners benefit from this upswing. This makes it a highly effective inflation hedge — even better than most stocks and bonds. So it's not a big surprise why billionaires have invested (heavily) in the space in recent years.
Getting rich by inveseting in farmland
Bill and Melinda Gates — prior to their divorce — accumulated roughly 270,000 acres of farmland in less than a decade. Amazon founder and chairman Jeff Bezos has amassed 420,000 acres in recent years.
Other noteworthy farmland investors include Ted Turner and Thomas Peterffy.
According to data published by the U.S. Agriculture Department, about 80% of rented farmland is owned by investors who do not farm themselves. This ratio could increase as more investors get involved and the barriers to entry drop.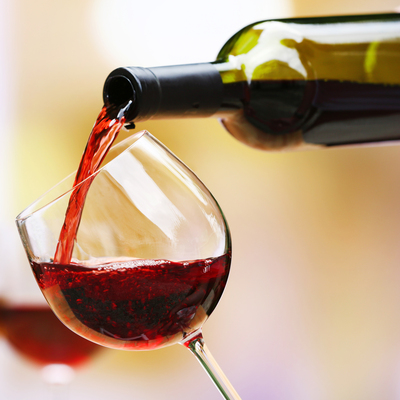 Fine wine is a sweet comfort in any situation — and now it can make your investment portfolio a little more comfortable, too. Now a platform called Vinovest helps everyday buyers invest in fine wines — no sommelier certification required.
Invest Now
2 farmland REITs to consider
Investing in farmland directly is expensive and complicated. But retail investors can add exposure to farmland through specific publicly traded real estate investment trusts.
Gladstone Land (LAND) is one of the few "pure-play" farmland REITs in the market. The company owns 112.5 million acres of farmland that is leased on a triple-net basis to farmers with excellent credit history and experience. According to the company's latest quarterly report, its occupancy rate is 100%.
Gladstone currently offers a 2.2% dividend yield.
Farmland Partners (FPI) is another REIT focused on agricultural land across the U.S. The company owns 185,700 acres in 19 states and manages over 100 tenants who grow 26 major commercial crops. While the majority of the portfolio is farmland, it also owns groundwater assets and grain facilities across its properties. The stock offers a 1.7% dividend yield.
Investing in farmland through these two REITs may not add much passive income to your portfolio. But they certainly have the potential to provide capital appreciation and inflation protection.
More: Grow your money with shares of farmland
Sponsored
Get a piece of commercial real estate
Enhance your portfolio with high-return commercial real estate
First National Realty Partners is the #1 option for accredited investors seeking superior risk-adjusted returns in the grocery-anchored necessity-based retail space.
While commercial real estate has always been reserved for a few elite investors, outperforming the S&P 500 over a 25-year period, First National Realty Partners allows you to access institutional-quality commercial real estate investments — without the leg work of finding deals yourself.
Invest with First National Realty Partners now.