The U.S. is an outlier on the issue
Two-thirds of Europeans said their next car would likely be an EV, a EIB climate survey shows. Meanwhile, EVs already account for 86% of new car sales in Norway and 72% in Iceland, according to statistics cited by Canary Media.
Even Chinese consumers are more enthusiastic about this transition than their American counterparts, those numbers show 16% of all cars sold in China in 2021 were electric, whereas the figure in the U.S. is just 5%, ranking it number 19 out of the 20 countries charted.
The Biden Administration can't be happy with those findings.
The transition to clean energy is a key part of the government's agenda and subsidies in the Inflation Reduction Act were supposed to make EVs more appealing. The legislation earmarked up to $7,500 in tax credits for each American motorist who ditched their gas guzzler. The administration's strict new pollution limits are intended to push EV sales to 67% of the market by 2032.
Unfortunately, the carrot-and-stick approach hasn't worked. To drive EV adoption higher, the government and auto industry need to resolve two key hurdles for ordinary consumers: cost and infrastructure.
More: Is buying a Tesla worth it?
Kiss Your Credit Card Debt Goodbye
Having a single loan to pay off makes it easier to manage your payments, and you can often get a better interest rate than what you might be paying on credit cards and car loans.
Fiona is an online marketplace offering personalized loan options based on your unique financial situation.
When you consolidate your debt with a personal loan, you can roll your payments into one monthly installment. Find a lower interest rate and pay down your debt faster today.
Get Started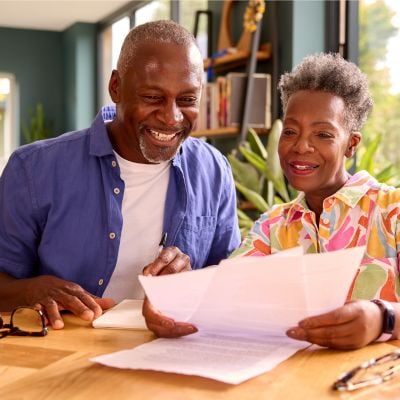 Cost and charger conundrum
Roughly 80% of Americans name "costs" and the "availability of charging stations" as their EV biggest concerns. There are only 53,000 electric charging stations in the U.S. compared to 145,000 gas stations, according to the World Economic Forum. Charging an EV is substantially more time consuming, which explains why charging stations need to exceed gas stations for comparable availability.
Reliability ranks as another key issue. Drivers seldom have to worry about their local gas station being out of service – but one-fourth of charging stations tested by climate advocacy group Cool the Earth didn't function.
Resolving these issues could take years, which means the Biden Administration's target of 67% EV adoption is likely unrealistic. It also means gas-powered vehicles and fossil fuels are here to stay for the foreseeable future. The petroleum sector is under appreciated by many investors, which could create bargain opportunities.
Here are three top oil and gas stocks to put on your radar.
Occidental Petroleum Corp.
Warren Buffett's favorite energy stock (NYSE:OXY) is trading at a price-to-earnings ratio just below 7. Berkshire Hathaway recently purchased 4.66 million shares of the Houston-based oil producer for about $275 million. Buffett's company has been steadily increasing its stake in Occidental Petroleum, having received regulatory approval to up its stake of the company to 50%. If it's good enough for the Oracle of Omaha, it has to be fit for your fossil fuel watch list.
Hess Corp.
This New York-based oil and gas giant (NYSE:HES) is special because of its exposure to Guyana. The tiny South American nation discovered oil off its coast a few years ago and could be a major producer, churning out 1 million barrels a day, by 2027. Hess Corp. has a 30% stake in a massive bloc in this region, which means its production is more insulated from government regulation and environmental action than its domestic peers. The stock trades at a price-to-earnings ratio of 20.8.
Schlumberger NV
Drilling and exporting oil isn't the only way to make money in this sector. Maintaining and servicing equipment at oil fields is just as important. The world's largest energy equipment services corporation (NYSE:SLB) could see significant growth in demand as energy production remains elevated for the foreseeable future. This fossil fuel stock trades at an attractive P/E ratio of 19.9.
Sponsored
Follow These Steps if you Want to Retire Early
Secure your financial future with a tailored plan to maximize investments, navigate taxes, and retire comfortably.
Zoe Financial is an online platform that can match you with a network of vetted fiduciary advisors who are evaluated based on their credentials, education, experience, and pricing. The best part? - there is no fee to find an advisor.