Control your home renos' hidden costs At the start of the pandemic, with everyone stuck at home and left with tons of disposable income they'd typically use for travel or dining out, home renovation activity surged.
And based on the results of a study from the Farnsworth Group and the Home Improvement Research Institute, that activity hasn't slowed yet.
However, home renovations may increase the value of your home, which can lead to a more expensive homeowners insurance premium.
If you went ahead and did renos over the last year and you're paying for it now, it may be time to shop around for a better rate to potentially save yourself hundreds of dollars a month.
Kiss Your Credit Card Debt Goodbye
Having a single loan to pay off makes it easier to manage your payments, and you can often get a better interest rate than what you might be paying on credit cards and car loans.
Fiona is an online marketplace offering personalized loan options based on your unique financial situation.
When you consolidate your debt with a personal loan, you can roll your payments into one monthly installment. Find a lower interest rate and pay down your debt faster today.
Get Started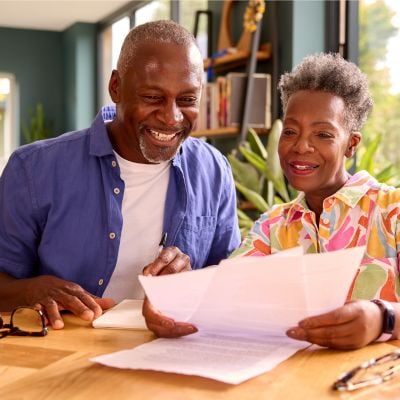 Deal with debt Though credit card balances sank during the pandemic, according to stats from the Consumer Financial Protection Bureau, joblessness rose a notch in June, to a relatively high 5.9%, but nearly half of the states are planning to the federal government's bonus unemployment benefits shortly.
If you've been relying on that money to help stay on top of your credit cards, you may need another solution.
A debt consolidation loan with lower interest could help you get rid of your debt sooner and save you a ton in expensive interest.
Stick closer to home — for now Did you have a trip on the books that was cancelled because of the pandemic? Like many Americans who've now received their COVID vaccine, you may be thinking about cashing in your vouchers.
Sadly, this is one expense you may want to book immediately or put off for a bit. As of April 1, prices on domestic flights were up 9% and 17% for international travel, according to a report from research firm Bernstein. And prices are expected to continue to tick upwards.
The cost for a hotel stay is also going up. Between mid-March and the end of April, Koddi, a travel booking technology company, noted an appreciable increase in the average hotel price. Compared to just a few weeks earlier, they were 11% more expensive, Koddi's senior director of client services, Deep Kohli, told CNBC.
So maybe you're thinking you'll just book a road trip? Gas prices are way up, too.
Instead, think about sprucing up your home or backyard to find your own luxury escape right at home.
Stop overpaying for home insurance
Home insurance is an essential expense – one that can often be pricey. You can lower your monthly recurring expenses by finding a more economical alternative for home insurance.
SmartFinancial can help you do just that. SmartFinancial's online marketplace of vetted home insurance providers allows you to quickly shop around for rates from the country's top insurance companies, and ensure you're paying the lowest price possible for your home insurance.
Explore better rates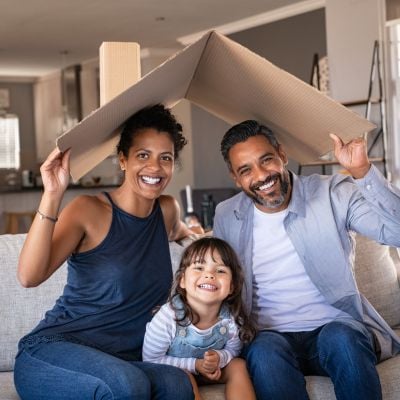 Don't let the dealership take you for a ride Not only is the price of gas going up, but so is everything else relating to your car.
The car-shopping experts at Edmunds say the percentage of consumers overpaying for a new car climbed to 12.7% in April, setting the record for the highest level since 2002.
On top of the significantly higher sticker price, a new car will lose about 30% of its value in the first year, according to Edmunds. Buying a used car could save you up to $1,400 on your purchase.
And while some auto insurance providers have been handing out pandemic stimulus discounts, as the country continues to recover from COVID, those may soon end.
Make sure you're getting the best possible rate by shopping around and comparing multiple auto insurance offers — it only takes a few minutes and it could save you up to $1,100 a year.
Ditch the fees, invest for free There are few better ways to grow your money than by investing it. Just think: if you had strategically invested your first stimulus check, within the year you could have doubled your money.
But with most platforms, you'll face pesky investment fees taking a big bite out of your profits — generally somewhere between 1% to 2.5% — which can add up to a huge chunk of change over the years.
If you want to hold onto more of your hard-earned cash, you should to consider an investment app that features no commissions, which allows you to invest for free.
Slash the cost of your mortgage Mortgage rates have been yo-yoing over the last several months as the economy continues to recover from COVID, with January recording the lowest levels on record, after which they've been steadily climbing.
They're still currently at historically low levels, but experts predict rates will rise to 4% this year — making now the time to make a move if you've been mulling a refinance.
An estimated 14.1 million Americans have the opportunity to refi and save an average $287 a month, according to recent research from the mortgage technology and data provider Black Knight.
Take a healthy bite out of health premiums On average, health insurance for a healthy 40-year-old across the country will cost you $5,940 over a year, based on analysis from ValuePenguin.
With new opportunities to save through tax credits on your premiums this year, most Americans will see a noticeable drop in their health insurance costs for 2021.
But that doesn't necessarily mean you're getting the best possible price on your premiums. The only way to know for sure is to shop around and compare offers.
Sponsored
Follow These Steps if you Want to Retire Early
Secure your financial future with a tailored plan to maximize investments, navigate taxes, and retire comfortably.
Zoe Financial is an online platform that can match you with a network of vetted fiduciary advisors who are evaluated based on their credentials, education, experience, and pricing. The best part? - there is no fee to find an advisor.