1. Budget wisely
First rule of thumb: Don't drive through half your earnings for a new set of wheels. Affleck and Damon would have benefited from making modest purchases instead of splurging on a pair of Jeep Cherokees and a party house.
Make a budget — and more importantly — stick to it. Keep track of your monthly spending, whether that's with pencil and paper, an Excel spreadsheet or through an app.
First start off with your necessities, like groceries and rent, then set some cash aside for your debts and savings. Once you've got the basics covered, you can consider treating yourself afterwards.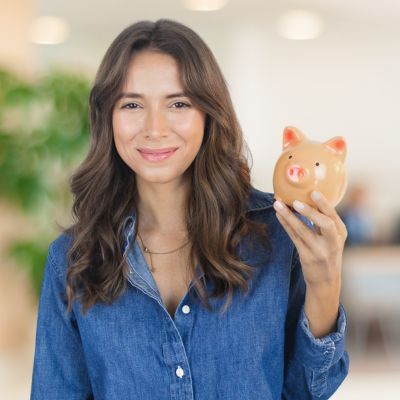 Don't let your money idle in low-interest accounts! Savvy savers are earning up to 10x more interest by keeping their hard-earned cash in a high-yield savings account. Find some of the best options here.
Get Started
2. Pay off any debts
After you create a budget, take care of the bills — whether they're from your film agent or your credit card company.
Remember that credit card interest adds up over time, so it's important to pay your monthly bill in full and on time each month. If you've got a stack of bills coming in, consider starting off by clearing your highest-interest loans first.
If you're struggling to keep track of what you owe to who, you might consider rolling all your debts into a single loan with a lower interest rate, so that can save yourself some interest and only have to worry about one bill each month.
3. Build an emergency fund
Even if you do end up going broke in six months, it's helpful to have an emergency fund in place to provide some buffer until your next paycheck.
Most experts recommend having at least three to six months' worth of savings set aside at all times to prepare for unexpected crises, like a big medical bill or a job loss.
Consider setting some cash aside into a high-yield savings account that comes with higher interest rates so you can grow your savings as well.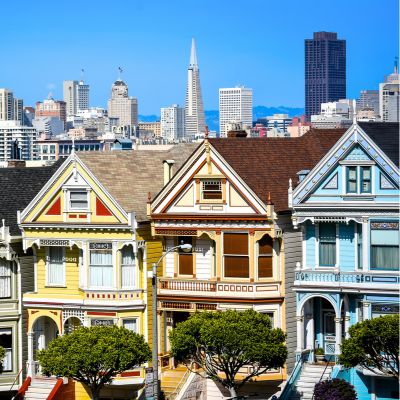 Believe it or not, you don't need millions, or even hundreds of thousands to invest in real estate. Arrived is an online platform where you can invest in shares of rental homes and vacation rentals without the headaches of being a landlord.
Learn More
4. Save for retirement
When you're young, your vision for retirement might still be a little hazy, but investing early is always better.
Do your research and pick out some safe, stable investments to start out with. If you're not comfortable managing your portfolio on your own, consider trying out a robo adviser that'll automate things for you.
Even if you can't afford to set aside thousands of dollars for investment purposes, you can get started with just your spare change. And thanks to compound interest, those cents will add up to dollars over time.
5. Earn some passive income
Finally, instead of depleting your earnings, find simple ways to boost them on the side. Investing, especially on stocks with high-dividend yields, has long been a popular method of supplementing income.
But many people are put off by the risk involved in investing in the stock market before you can reap any rewards.
One lucrative alternative is real estate. In fact, prime commercial real estate has outperformed the S&P 500 over a 25-year period.
And now, thanks to new crowdfunding investing platforms, investors of all types can own a percentage of physical real estate — from rental properties to commercial buildings to parcels of land — with as little as $100 to invest.
Sponsored
Kiss Your Credit Card Debt Goodbye
Millions of Americans are struggling to crawl out of debt in the face of record-high interest rates. A personal loan offers lower interest rates and fixed payments, making it a smart choice to consolidate high-interest credit card debt. It helps save money, simplifies payments, and accelerates debt payoff. Credible is a free online service that shows you the best lending options to pay off your credit card debt fast — and save a ton in interest.