Pay more than the minimum
Beyond outright paying off the debt in one payment, this represents the most direct path to shrink your loan. Paying more than the minimum monthly payment can reduce your overall number of monthly payments and hasten the payoff. See this debt repayment calculator to see how much time and money you can shave off the life of your loan.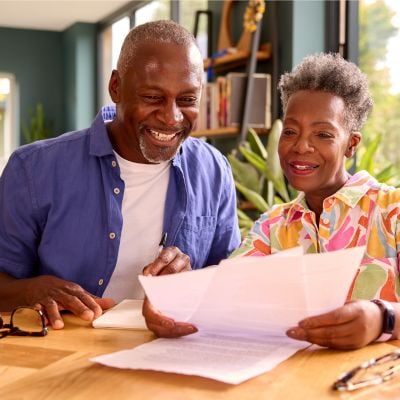 Having a single loan to pay off makes it easier to manage your payments, and you can often get a better interest rate than what you might be paying on credit cards and car loans.
Credible is an online marketplace offering personalized loan options based on your unique financial situation.
When you consolidate your debt with a personal loan through Credible, you can roll your payments into one monthly installment. Find a lower interest rate and pay down your debt faster with Credible today.
Find your rate
Consider a side hustle
While you can pick up a conventional second job, the gig economy is teeming with freelance opportunities, from ride-share driving to taking surveys. These other outlets will keep you in control over your schedule and could help you to pay down that debt sooner. Numerous side hustles (we've identified six) can be done at home.
Apply salary raises to your loan: Especially thrifty workers often send some or all of their annual pay raises to their 401(k) accounts, pushing a percentage point or more to their contributions with each salary bump. For student loan holders, utilizing this money could offer a relatively painless way to increase debt payments without much impact on the income they were accustomed to before the raise.
More: Find your next freelance gig on Fiverr
Refinancing and consolidation
Refinancing debt at a lower rate will reduce your overall burden and allow you to combine multiple loans into a single, manageable monthly payment. It also simplifies the repayment process. Research different lenders and compare their offers to find the most favorable terms – and save money over the long term by reducing the interest you pay.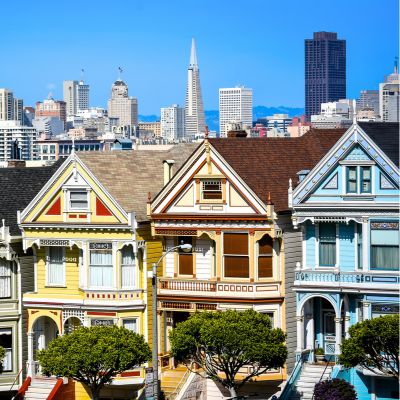 Believe it or not, you don't need millions, or even hundreds of thousands to invest in real estate. Arrived is an online platform where you can invest in shares of rental homes and vacation rentals without the headaches of being a landlord.
Learn More
Income-driven repayment plans
Income-driven repayment plans are designed to make loan payments more affordable based on the borrower's income and family size. These plans set monthly payments as a percentage of discretionary income – and thus provide flexibility for those with lower incomes. By enrolling in an income-driven repayment plan, borrowers can alleviate the strain of high monthly payments and focus on meeting or paying off other financial obligations.
Employer-provided assistance
In recent years, some employers have recognized the impact of student loan debt on their employees' financial well-being. As a result, many have started to offer student loan assistance as an employee benefit. Some workplaces provide direct contributions towards employees' loan payments or can distribute matching contributions, in similar fashion to a retirement savings plan. Leveraging these assistance programs can significantly accelerate debt repayment and relieve the burden on borrowers.
Budgeting and debt snowball method
While not a direct solution, adopting effective budgeting strategies can help you make substantial progress in repaying their student loan debt. You can start by shifting a part of a flexible line item (i.e. discretionary spending) to the loan payoff. If you don't have a budget, now's the time to make one. By creating a comprehensive budget that tracks expenses and identifies areas to cut back, borrowers can free up the extra funds they need.
Additionally, they can implement Ramsey's beloved debt snowball method, which involves paying off the smallest debts first and then using the freed-up funds to tackle larger debts. This can provide a sense of accomplishment and momentum (along with some positive reinforcement) in the debt repayment journey.
Sponsored
This Company Will Help Nearly Anyone Get Rid of Credit Card Debt
Do you feel like paying off your credit card is a constant grind, with no end in sight? You're not alone. A personal loan offers lower interest rates and fixed payments, making it a smart choice to consolidate high-interest credit card debt. It helps save money, simplifies payments, and accelerates debt payoff.
Credible is a free online service that shows you the best lending options to pay off your credit card debt fast — and save a ton in interest.