How to build credit while saving money
Credit Strong, backed by the FDIC-insured Austin Capital bank, offers a variety of "credit-building loans."
The goal of these loans is to help lost no-credit folks prove themselves to credit bureaus. First, you pick a plan you can stick to — and afford.
When you take out a loan with Credit Strong, the money is locked into a savings account, where it builds interest. If you make all of your loan payments on time, the savings account is unlocked — and you can choose to withdraw your funds or keep building up your savings.
Every time you make a payment on time, Credit Strong reports (only good things I'm sure) back to the three major credit bureaus — Equifax, Experian, and TransUnion — building your credit history. And they tell you what your FICO® Score is monthly, for free.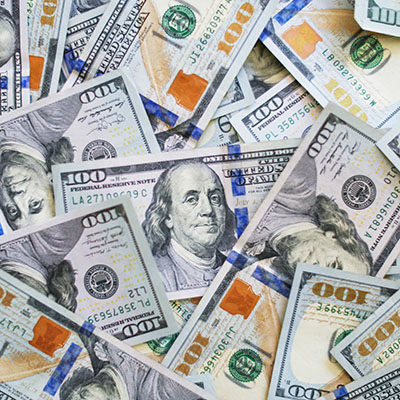 Credible is a website that helps you save on interest. Interested? Use Credible to shop around and find the best rate for you on a variety of personal loan products, including student loan refinancing and personal loans for debt consolidation.
Find your rate
Build up your credit score
Credit Strong says borrowers who repay their loans successfully often see increases of up to 40 points in their credit scores, while people with no credit can go from no score to having one in the mid-600s. Remember, results may vary depending on the individual.
To make sure you don't miss a payment (or make a late payment), it's best to set-up auto-withdrawals from your checking account. That way you can be sure you'll pay off the loan — and take full advantage of your new savings account.
Simply choose a loan on Credit Strong with a term that's the right fit, with the right payment plan for you, and build your credit today.
Sponsored
What's best way to use a personal loan?
A personal loan can be used to consolidate debt, take a much-needed vacation or complete that home improvement project.
With Credible, get a personal loan quote from vetted lenders in minutes - for free. There are no hidden fees and you can get prequalified in just three minutes.
Don't let a lack of cash hold you back.