What is a credit crunch?
A credit crunch occurs when banks are less likely to lend money and it becomes harder for consumers to make big purchases that require a loan, like homes or cars, and for businesses to grow.
Credit is "the mother's milk of economic activity," as Mark Zandi, chief economist at Moody's Analytics, puts it in an interview with CNBC.
Silicon Valley Bank and Signature Bank failed to meet cash demand and collapsed. To avoid a similar downfall, other major financial institutions may now be more wary doling out credit to consumers and companies.
Kiss Your Credit Card Debt Goodbye
Having a single loan to pay off makes it easier to manage your payments, and you can often get a better interest rate than what you might be paying on credit cards and car loans.
Fiona is an online marketplace offering personalized loan options based on your unique financial situation.
When you consolidate your debt with a personal loan, you can roll your payments into one monthly installment. Find a lower interest rate and pay down your debt faster today.
Get Started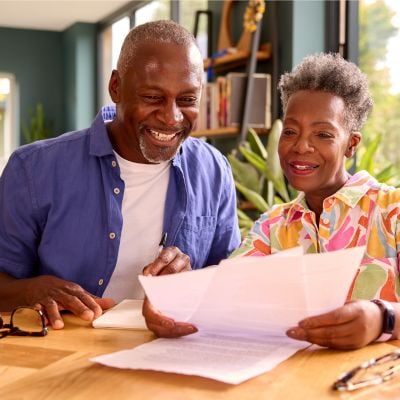 How would a credit crunch impact you?
If you're looking to apply for a loan or more credit, you may see tighter lending requirements at your local bank. Zandi believes small and midsize banks would be particularly affected by a credit crunch.
Borrowers were already grappling with stricter standards during the fourth quarter of 2022, according to the Federal Reserve's latest Senior Loan Officer Opinion Survey. Several banks reported tightening their qualifications for credit cards, auto loans and home equity lines of credit by raising the minimum credit score requirements and interest rates or lowering credit limits.
What can you do to prepare?
While there's nothing to stop your lender from raising the bar, there are ways for you to improve your financial standing before you need to apply for more credit.
Here are three simple steps to prove your credit worthiness to a potential lender.
1. Check your credit history
First stop: Check your credit score. Some banks and online providers may even let you check it for free. Scores range from 300 to 850 points. A score of 680 or higher is generally considered good, while anything higher than 720 could get you access to speedy approvals, higher credit limits, lower interest rates and other perks.
You should also regularly review your credit report to check for errors and reduce your risk of fraud, or sign up for a credit monitoring service to keep you notified.
If you spot any incorrect info or mistakes, like signs of a loan you already paid off or a hard credit check, make sure to dispute it with the credit bureau.
2. Pay off your credit card debt
A reliable way to improve your credit score is to pay off your credit card debt.
Make sure you're paying off your balances in full and on time each month to avoid adding up on interest. With the federal funds rate continuing to increase, the APR on credit cards is also being inflated. In fact, the average credit card interest rate is 23.84% — the highest ever recorded by LendingTree since it began tracking rates monthly in 2019.
Paying down your debt also brings down your credit utilization rate (or the amount of credit you have available to you).
3. Get a secured credit card
You can try a secured credit card to help you build credit and get in the habit of paying it off every month.
Make a deposit — say around $300 — and the bank holds that money as collateral. Your new card then comes with a limit of $300 and you use it like a regular credit card.
It's a low-pressure way to build your credit score until you're ready or you qualify for a typical unsecured credit card. Once you switch over to an unsecured card, your bank will also hand back the $300 you put down as your deposit.
Sponsored
This Company Will Help Nearly Anyone Get Rid of Credit Card Debt
Do you feel like paying off your credit card is a constant grind, with no end in sight? You're not alone. A personal loan offers lower interest rates and fixed payments, making it a smart choice to consolidate high-interest credit card debt. It helps save money, simplifies payments, and accelerates debt payoff.
Fiona is a free online service that shows you the best lending options to pay off your credit card debt fast — and save a ton in interest.