1. Niagara Falls, New York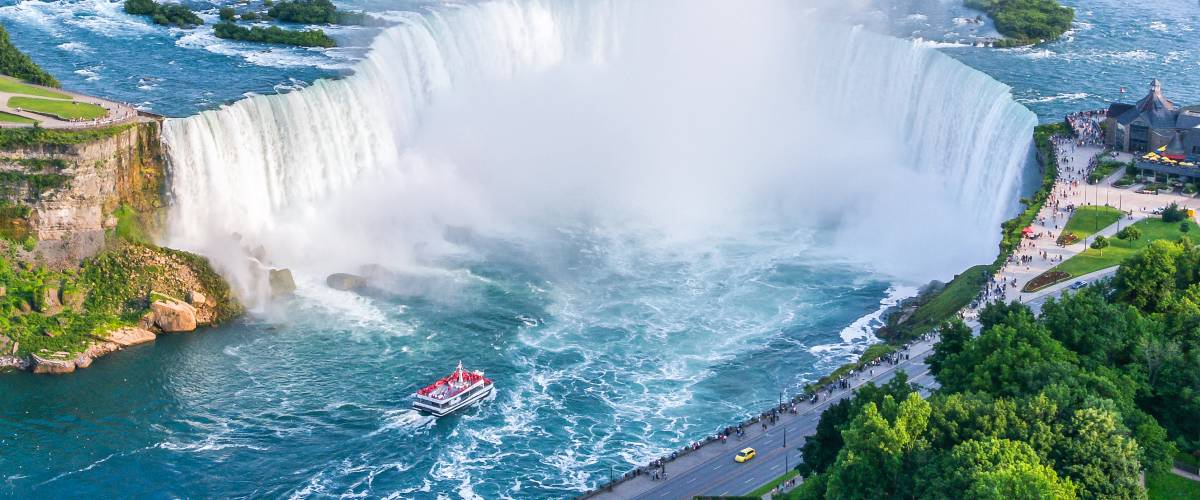 Niagara Falls may be one of the great natural wonders of the world, but you may want to reconsider before booking that trip on Maid of the Mist.
Locals and tourists alike complain that there isn't much to do in the city outside of seeing the falls, unless you like souvenir traps and wax museums. Also, you might have to dip into the minibar, since everything closes at 9 p.m.
TripAdvisor commenter nu74 doesn't plan to go back anytime soon:
"Went to Niagara Falls for a few days to relax. We stayed on the American side. NOT WORTH A VISIT AT ALL! We stayed five minutes from the falls. Lines were long to get on Maid of the Mist, and they crammed so many people on board so you could barely see the falls or enjoy it."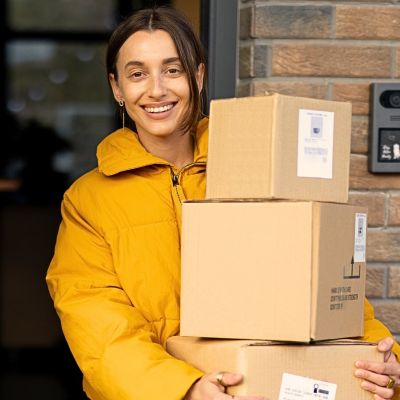 Capital One Shopping's browser add-on automatically applies coupon codes as you shop online. It's absolutely free – plus it takes only two clicks to install. Add the Capital One Shopping browser extension today and start earning discounts of up to 50% on the things you already buy.
Install for Free
2. Las Vegas, Nevada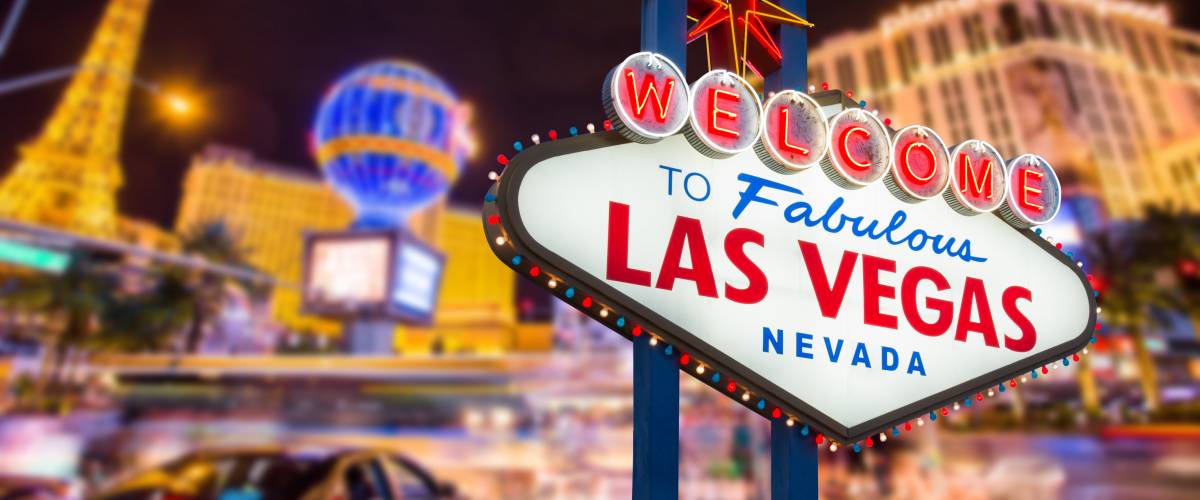 If you're looking to have a blitzed-out party weekend before settling down into married life, boy does Las Vegas have a honeymoon for you.
But many reviewers don't seem to think it's worth the hype, citing expensive hotels and a lot of walking through massive hordes of drunks.
Don't take a gamble on Vegas, says TripAdvisor commenter Peter K:
"Busy, congested, dirty, noisy and often trashy. You have to walk for ages to get to the casinos/hotels so wear comfortable shoes. Also, the streets are crowded, so exercise caution."
3. Acapulco, Mexico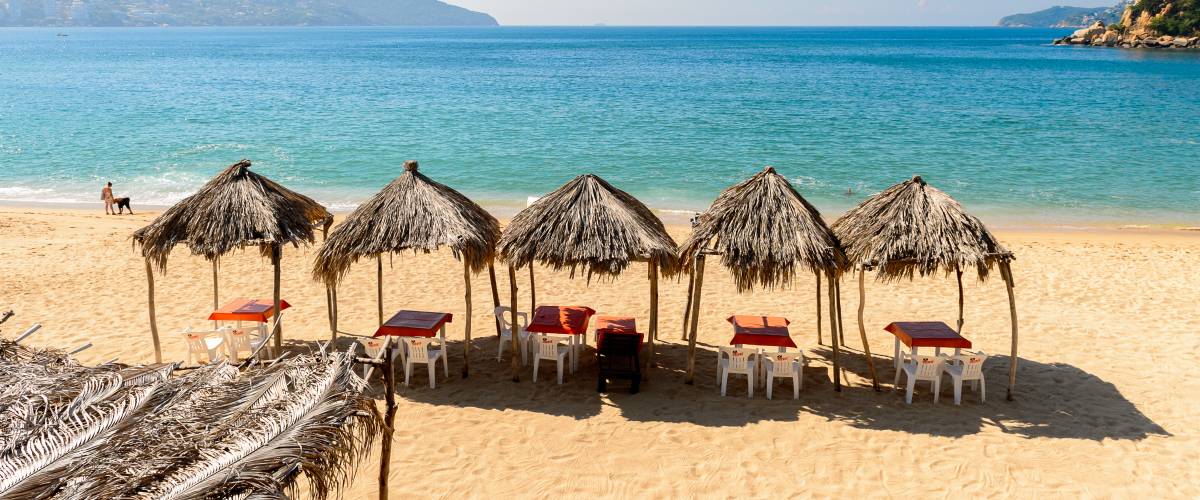 The allure of the beaches, warm sun and palm trees may make Acapulco seem like the prime travel destination for a relaxing honeymoon getaway.
However, the U.S. government travel advisory for the state of Guerrero, where Acapulco is located, highlights pickpocketing, tourist targeting and even homicide (it's been called the murder capital of Mexico) — giving it warning level 4: "Do Not Travel."
Travelers have been generally unimpressed with the city, with one anonymous Redditor citing poor upkeep of hotels and hot spots due to spooked tourists avoiding the region:
"Acapulco is a ghost town. There were about five to seven people on the entire beach. Many more vendors than visitors, none making sales. Very sad to see. Walked north from Paradise and found many abandoned beachfront buildings, filled with broken glass, stray animals and garbage. Seems like the State Department warnings have scared lots of people away from traveling to Acapulco."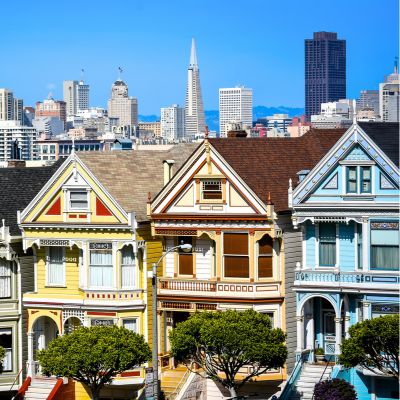 Believe it or not, you don't need millions, or even hundreds of thousands to invest in real estate. Arrived is an online platform where you can invest in shares of rental homes and vacation rentals without the headaches of being a landlord.
Learn More
4. Tulum, Mexico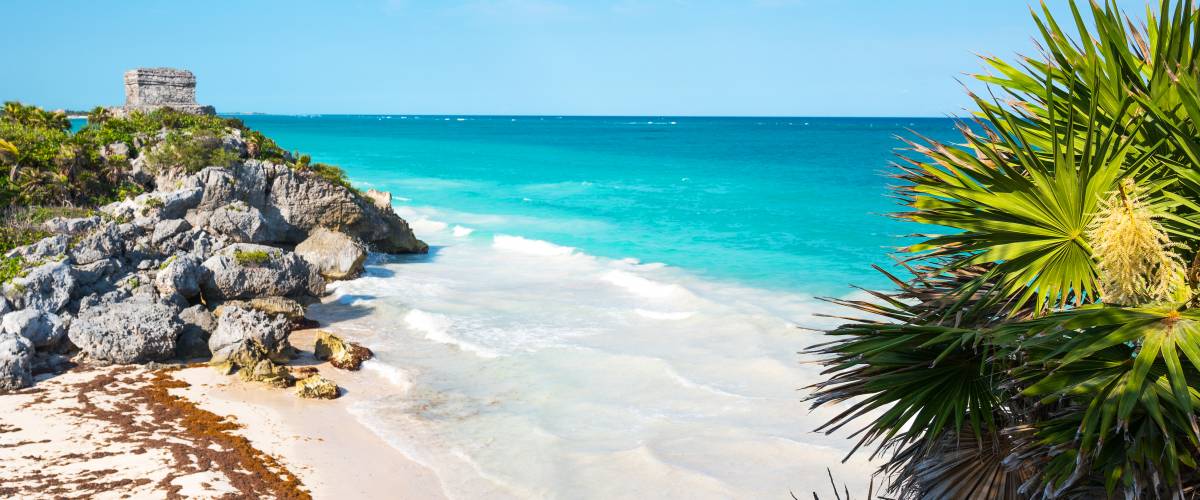 Tulum, known for its ruins of an ancient Mayan city, has been called the "Williamsburg of Mexico." It has exploded in popularity in the past decade, thanks in part to its legendary parties, EDM festivals and celebrity clientele.
However, the popularity comes at a price. Tulum isn't a well-kept secret anymore, and millions of tourists flock to the city every year. Fighting for a spot to lay your towel down on the beach doesn't exactly create an intimate environment for nuzzling newlyweds.
Honeymooners have also commented that there has been a growing seaweed issue. Traveler Audreytude advises:
"I came to Tulum for vacation to see the neon blue water and white sand beaches. When I arrived, I ran to the beach as soon as I could and was brutally disappointed. Instead of the beauty in all the ads and pictures I had been seeing leading up to the trip, I saw dirty brown water. I knew there would be seaweed but expected that there would still be blue water. I was not prepared for what it was really like."
5. The Hamptons, New York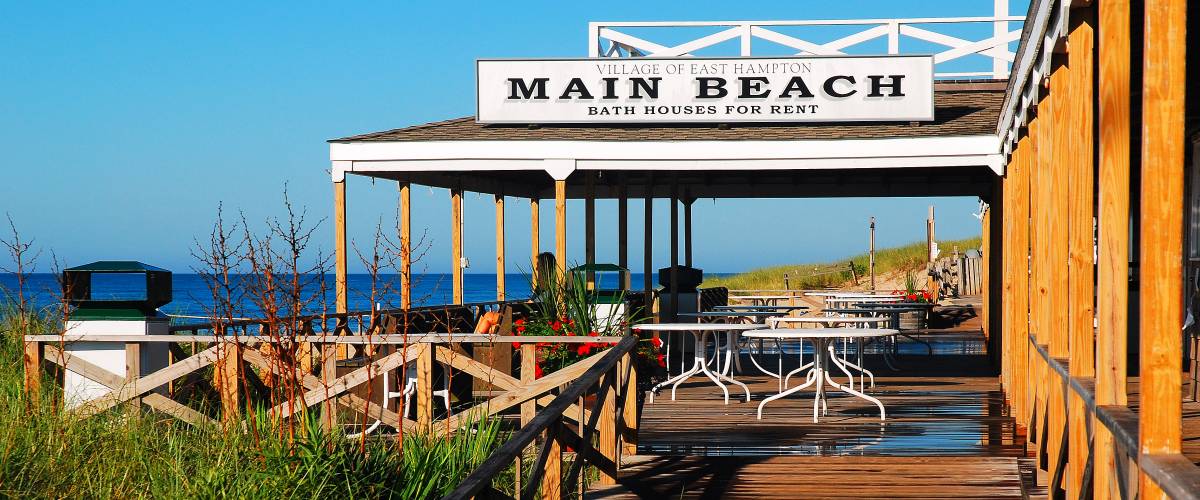 The Hamptons, on New York's Long Island, have long been touted as the swanky getaway for some of the country's most elite, but honeymooners may be surprised to find the beaches shockingly middlebrow.
The Hamptons may surprise travelers with raccoons, bugs and insanely crowded beaches.
Travelers complain that the crowds ruin the intimacy, and that the high price tags put a damper on the fun. TripAdvisor reviewer Malcolm S says:
"Bad people, bad water, bad architecture and bad food. What more can I say? If you like crowded faux Boston beaches, this is your ticket."
6. Singapore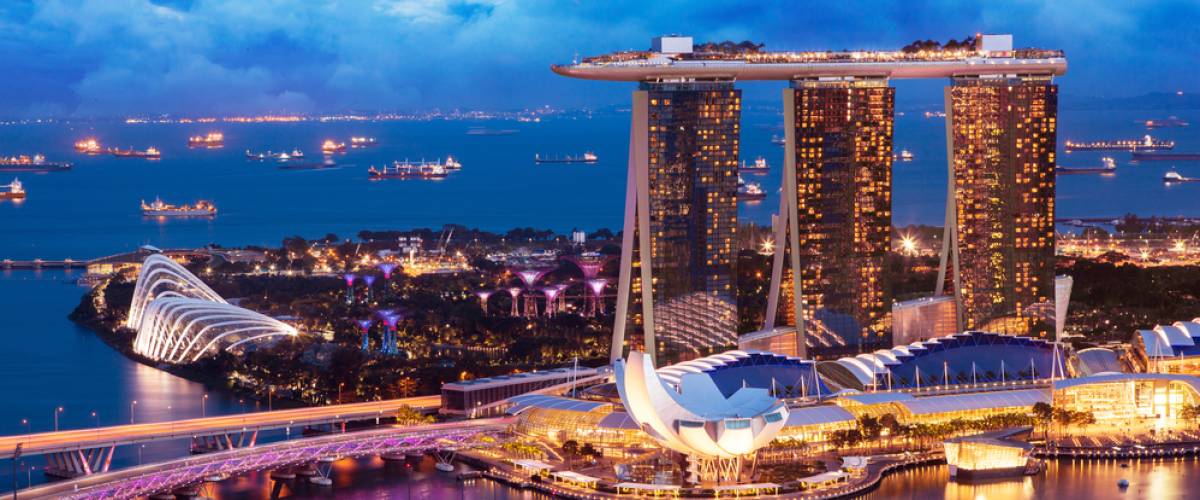 Looking for a luxurious, relaxing honeymoon? Then skip Singapore. While architecture buffs might swoon over the towering skyscrapers, honeymooners looking for more nature valley walks will be hard-pressed to find anything that isn't made of concrete.
Claustrophobes should also beware: Singapore is the world's second-most densely populated nation. Close to 6 million people are crammed into 278 square miles, and with tourists pouring in daily, it can easily feel overwhelming.
Travellerspoint commenter hannah1987 agrees, saying:
"We found the city heavily polluted, way too crowded, uncharismatic, bland and basically a complete waste of time. We concluded that in Singapore there is nothing worth seeing. Once you've seen the architecture, you've seen it all. It's unmemorable and the busy streets are always crammed. Not worth a visit!"
7. Los Angeles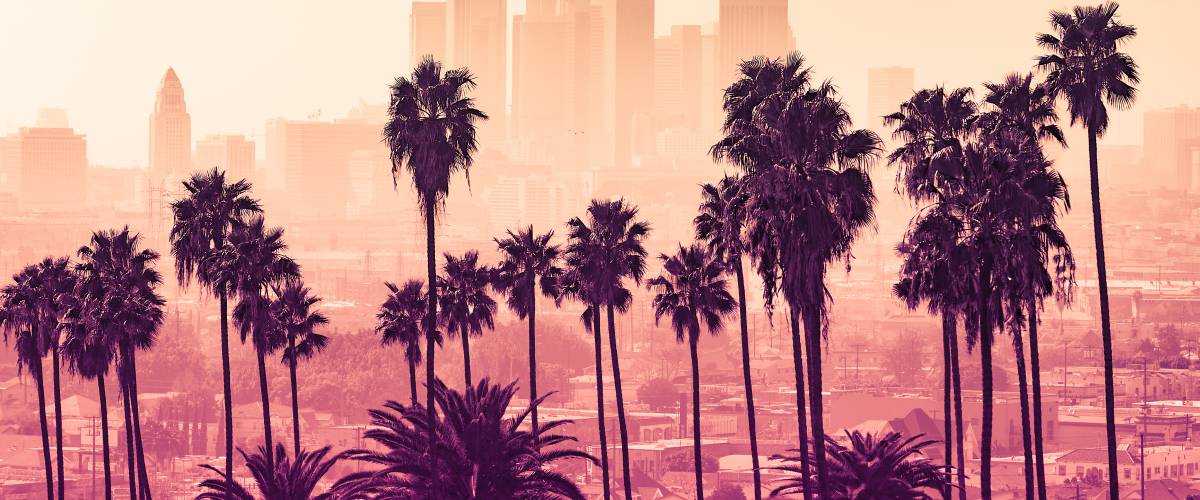 If you have dreams of glitz and glamour and touring the Hollywood Walk of Fame, you might be sorely disappointed to learn that Los Angeles doesn't live up to the hype.
The sprawling, disparate city is difficult to navigate without constantly relying on cabs, and the tourist attractions are often filled with thousands of people.
It's certainly not a great way to relax after your wedding. Here's what LA native steamydan had to say, on Reddit:
"Los Angeles is actually kind of lame if you're a tourist, which is how most people will experience it. A lot of our 'attractions,' like Hollywood and Venice Beach, are pretty boring. Everything else is so spread out that getting around is a nightmare. It's a better place to live than to visit."
8. Dubai, United Arab Emirates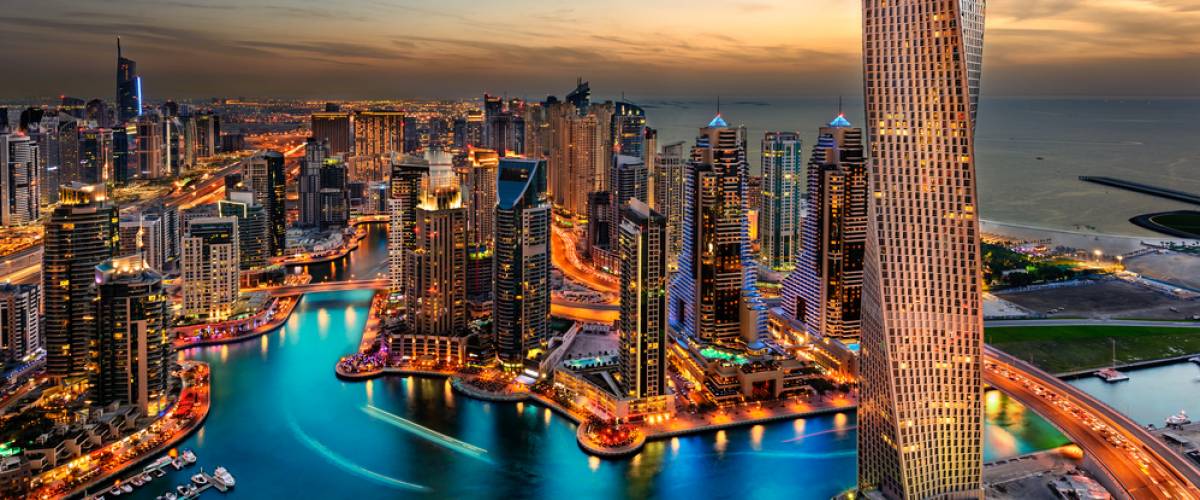 If you're looking to experience the rich history of the Middle East, you won't find it in Dubai. Redditor PacSan300 commented that there isn't much to see outside of the tall buildings, and the fast-paced environment makes it difficult to unwind:
"It's the most soulless, cultureless and artificial city I've been to. The shameless and obscene display of wealth only adds to the vibe, and the super tall skyscrapers and mega malls get old within one afternoon."
Not to mention the expense. It costs an average of $288 per day, per person, for a trip to Dubai. You could go to France for just $164 per day, per person ($179 for Paris).
9. Venice, Italy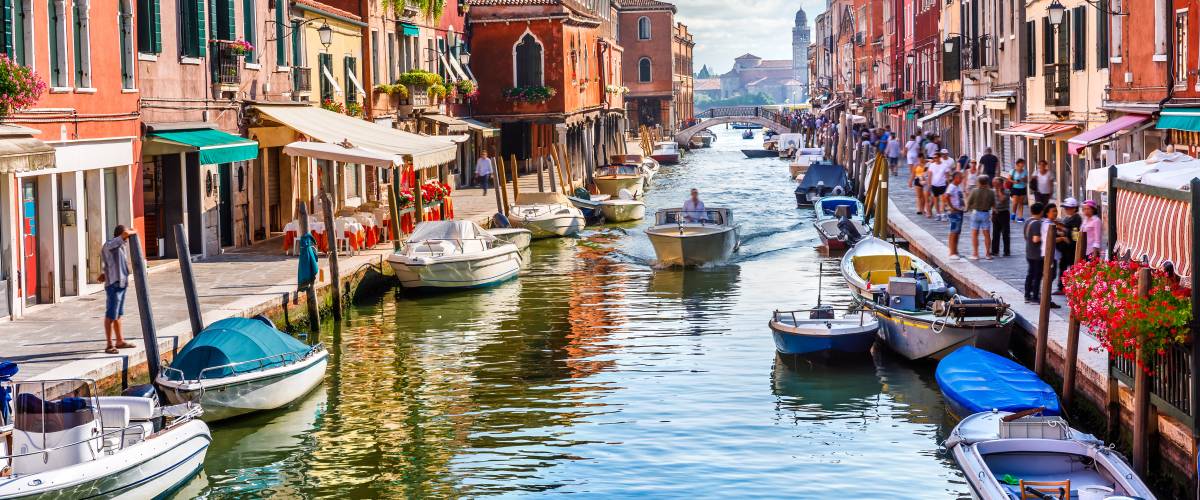 While immersing yourself in the rich history of Venice sounds like a dream on your honeymoon, think again. Cruise ships bring in droves of tourists, and it's been dealing with more floods than ever before — since Venice is quite literally sinking.
Everyone should go to Venice, there's truly not a city like it. But during your dream Italian honeymoon with your amoré, make Venice a couple day stop along the way — not the primary destination.
Redditor Eschaton_ita wants to make visitors aware of the following:
" Venice is a beautiful place, but there are a few things you need to know.
Venice doens't smell good. It may seems stupid, but there's a "backwater odor" all over the place. Some tourists hate it, some love it. It's unavoidable since it is located in a lagoon.

It's really really REALLY expensive, I mean, a single ticket costs 7 euros (about $8). Dining could cost you easily 30 to 35 euros (up to around $39).

You'll have to walk a lot, up and down on all those bridges. Don't understimate this, you will be really tired by the end of the day."
10. Paris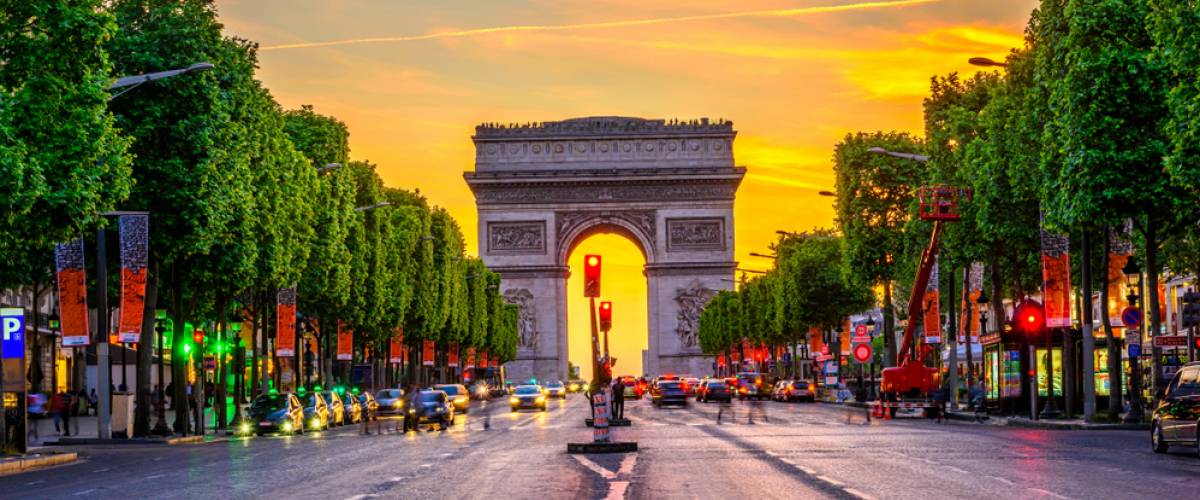 Taking a trip to the City of Love is the ultimate romantic destination. Or, it just seems that way, until you actually get there and are tormented by the long lines and densely crowded tourist areas.
And did we mention no one picks up their dog poop?
Reddit user diamondsnstones points out that at the end of the day, Paris is often over-romanticized:
"Paris isn't some pristine city full of flowers, romance and world-class food as the movies portray it. It's a busy, bustling city complete with rude people in the streets, unpleasant odors and graffiti. The food is okay, but not great (unless you're going to a high price place)."
11. Sydney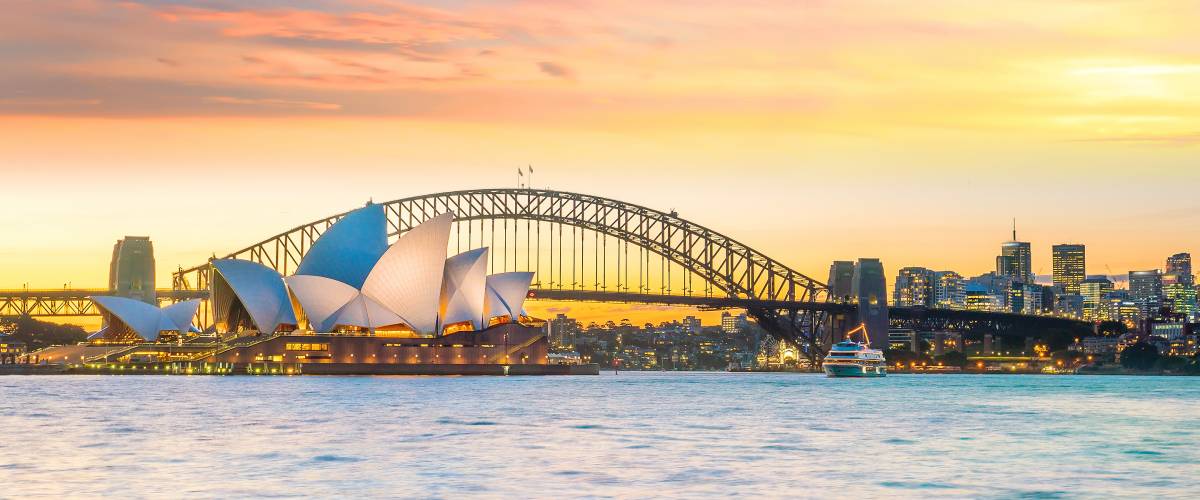 Sydney is an unconventional honeymoon spot, but Australia's largest city is nonetheless filled with sandy beaches and plenty of coastal views.
Those looking to travel down under should be wary, however — locals like Reddit user crocodiledendi report that Sydney is a crowded city, especially during the sunny summer months:
"Sydney's Bondi Beach is a very okay beach, and it is always SUPER crowded in the summer. It's way less fun to swim there compared to a beach where you have room to enjoy yourself."
12. Amsterdam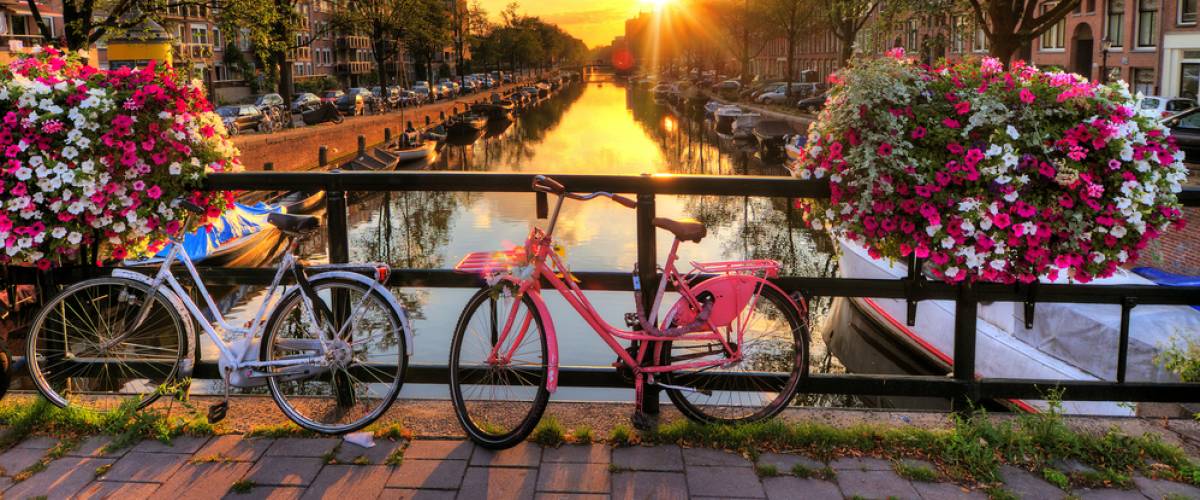 When you picture Amsterdam, you may be imagining an afternoon cycle through an idyllic cobblestone path overlooking the canals. Reality paints a much different picture, however.
The quaint Dutch city is one of the most sought-after tourist destinations, attracting millions of people every year. The long lines can quickly turn your honeymoon from "Van Gogh" to "Oh no."
An anonymous honeymooner on Reddit had this to say:
"I've been to Amsterdam. A lot of people I talked to loved it, but I thought the whole place seemed like a tourist trap. I tried the Van Gogh museum, but there was a line to get in, and I heard it gets too crowded to even appreciate it. The Anne Frank House, from what I heard, is just as bad. Amsterdam is also big on outdoor markets. They did have a couple cool stands, but a ton of really mediocre ones."
13. London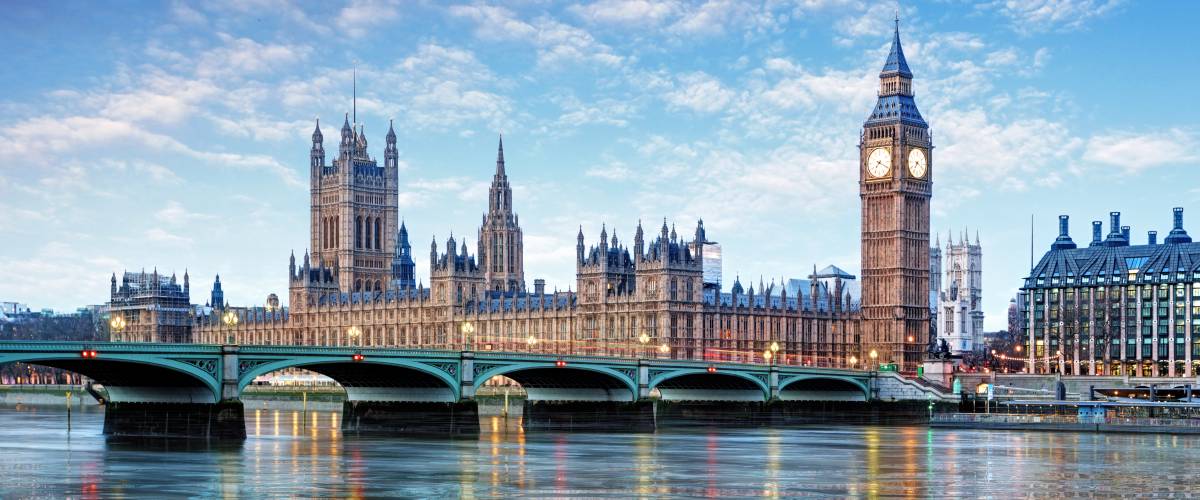 London is a beautiful, historic city, but it's also an expensive one. Honeymooners can expect to shell out big bucks for food, hotels and sightseeing. Also, the unpredictable, rainy weather can certainly put a damper on a cozy holiday.
This disgruntled traveler on Reddit, AonghusMacKilkenny, did not hold back on how London makes a terrible honeymoon location:
"Too crowded, too expensive, too big. Takes absolutely forever to get anywhere. My friend lives in greater London and it takes an hour on the train and then 15 minutes in a taxi to get from central London to his tiny house. Buckingham Palace, Big Ben and the Houses of Parliament are nowhere near as glowing in real life as they look in photos. I'm sure if you're a wealthy millionaire your trip there will be vastly superior, but for the average working person it's just miserable."
14. Walt Disney World, Florida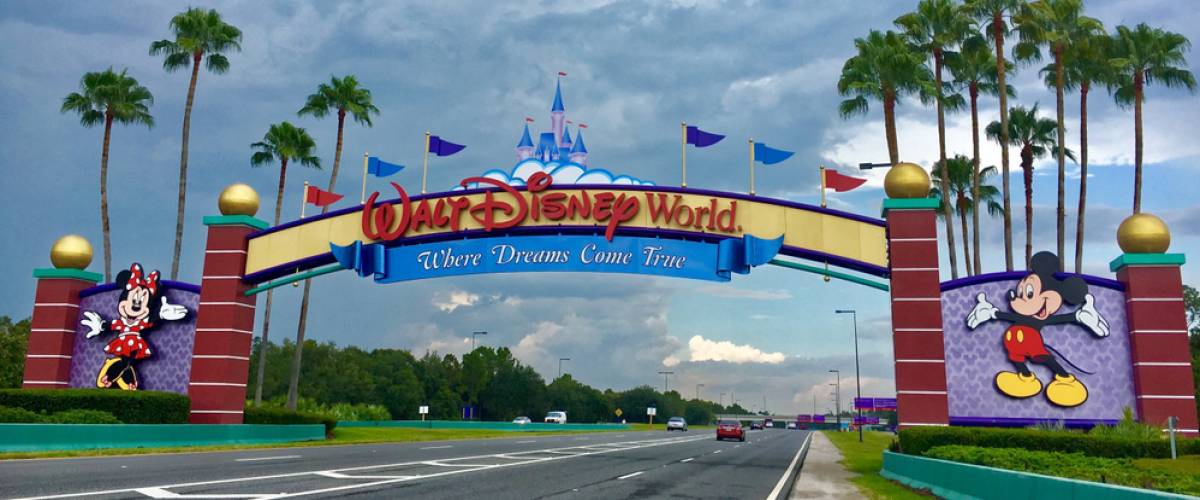 Your love for Disney tunes may be undeniable, but starting your "happily ever after" at Walt Disney World near Orlando, Florida, is a sure way to stress yourself out while also getting a sunburn. The sweltering Florida heat is made only more unbearable by the long lines and the thousands of families.
Do you want your honeymoon to sound like a bunch of screaming kids? Probably not, especially if you want to have some one day. And the deluxe villas (which you'll probably want to stay in for your honeymoon) start from $456 a night. Downgrading to the deluxe hotels will still set you back $363 per night.
Even Disney World "cast members," like Reddit user camcam186, are less than enamored with what the park has to offer tourists:
"I work at Disney World and I went there for the first time a few weeks back. I literally waited for three hours to ride a roller coaster. Honestly, I can't imagine how people feel when they've paid probably thousands to come and only get to ride like two rides a day. I get in for free and can go anytime so it wasn't the biggest deal, but I truly feel bad for the guests. My best advice is try to get as many fast passes as you can and DON'T COME DURING THE HOLIDAYS!"
15. The Maldives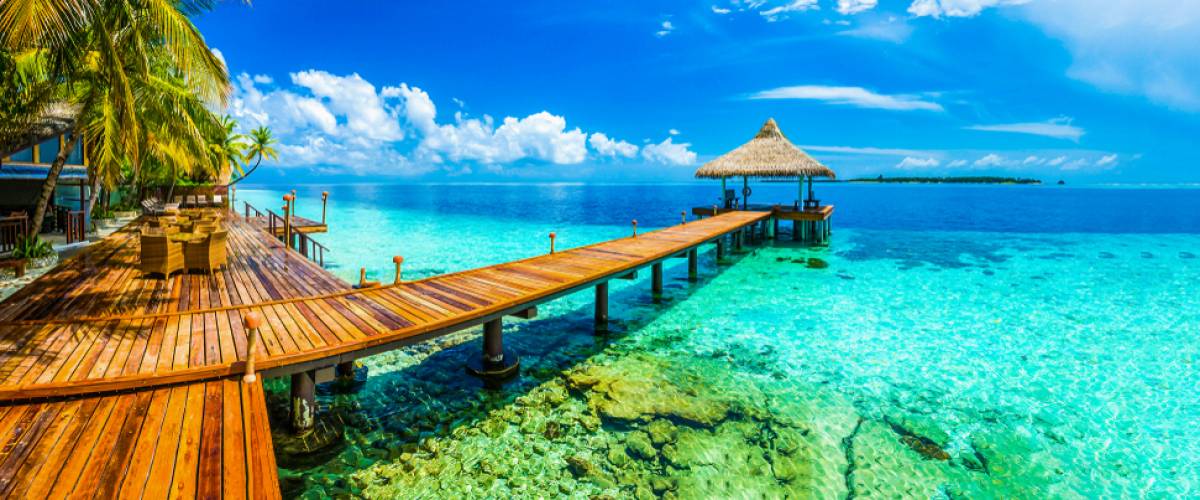 The Maldives are a group of islands in the Indian Ocean. Though the land mass is small, this little archipelago in South Asia commands a big price tag. The Maldives are consistently ranked as the most expensive honeymoon destination, especially when factoring in travel costs.
It takes multiple flights to get there (one connection minimum), which also means that you'll be spending half of your vacation groggy and jet-lagged. Not nice.
Reddit user dugup46 adds:
"Very difficult to get to, incredibly expensive and you are on a resort the entire time. You are going to get virtually no culture. But if you're looking to kick back and just enjoy yourself, it would be a great vacation. Just note that breakfast alone could cost easily $100 a person, and you don't have choices on where to eat... you're stuck on an island."
16. Santorini, Greece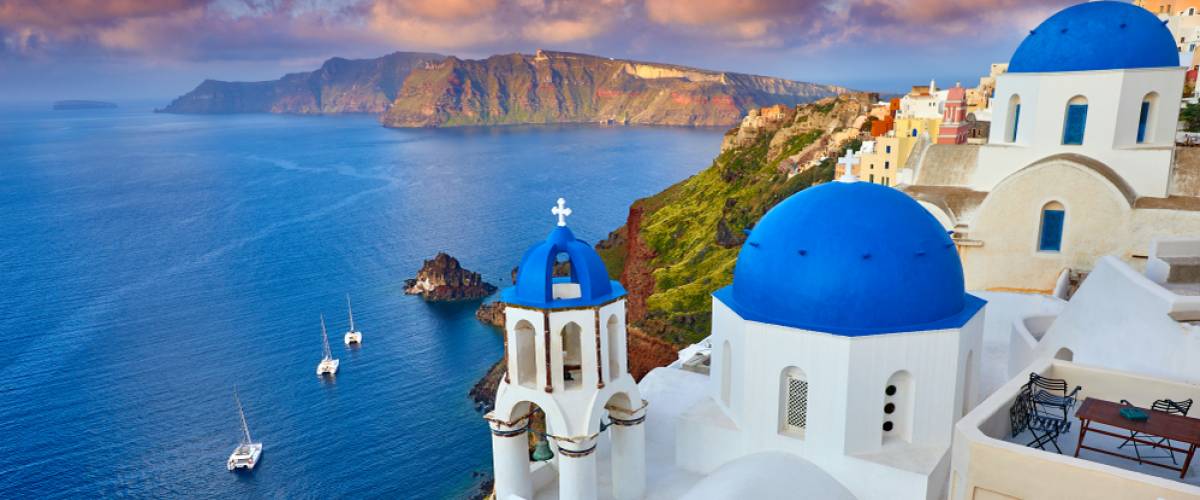 Are you getting married this summer? Planning to jetset off to Santorini right after? Skip it. June, July and August are prime tourist time for the small Aegean island of Santorini.
Expect to spend half of your vacation fighting with thousands of other tourists for the best spots to sit and watch the romantic sunsets.
Plus the island is quite rocky, so you'll have to take a ferry to somewhere a little more sandy — if you're looking to cozy up on a beach.
If Santorini is on your shortlist, Reddit user jaymar01 thinks you might want to reconsider:
"The beaches on Santorini are terrible. The island is volcanic, and beaches are rocky. Perissa Beach is the main beach. It's way on the southern end of the island. Fira and Oia are in the north. Santorini has awesome views, sunsets, restaurants and hotels. The downsides are (1) huge cruise ships dropping off thousands of day-trippers, overwhelming the island, and (2) really rocky beaches. If you want a sandy beach, take a short ferry hop from Santorini over to Folegandros. Some of the best beaches in the Cyclades are found there."
17. Bali, Indonesia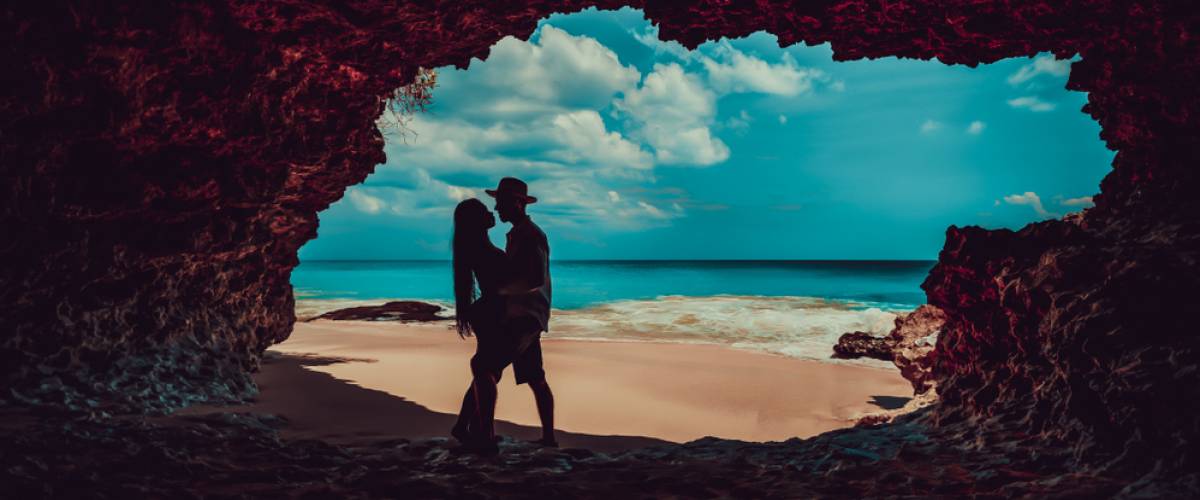 The three islands of Bali are renowned for their beaches, coral reefs, jungles and their stunning history of spirituality.
It's home to over 1,200 spas, beautiful volcanic formations and curious macaque monkeys. The views are breathtaking, so much so that it's no wonder David Bowie requested that his ashes be scattered along the islands.
While Bali is very spiritual and beautiful, thousands of tourists and wayward partiers have begun to pollute the beaches along Seminyak and Kuta, says Redditor uxhelpneeded:
"Most of Bali is, unfortunately, polluted with plastic garbage. The beaches are full of plastic, the streets, etc. It's not great. Because of all the plastic waste in South East Asia, it's hard to find beaches that aren't full of plastic. Even in the Gili's the beaches were full of plastic. A lot of it was driven by tourist consumer behavior — plastic drink cups, chairs filled with plastic beads and so on. It's disgusting."
Sponsored
Kiss Your Credit Card Debt Goodbye
Millions of Americans are struggling to crawl out of debt in the face of record-high interest rates. A personal loan offers lower interest rates and fixed payments, making it a smart choice to consolidate high-interest credit card debt. It helps save money, simplifies payments, and accelerates debt payoff. Credible is a free online service that shows you the best lending options to pay off your credit card debt fast — and save a ton in interest.