Here are 10 places to get your bloom on, beyond the nation's capital.
1. Kyoto, Japan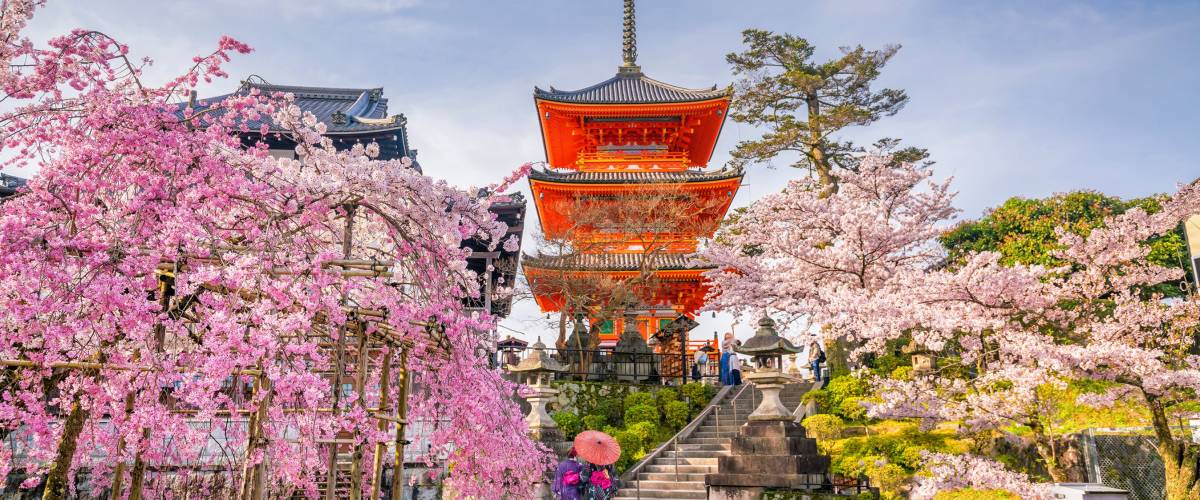 Spring blooms: Cherry blossoms
Japan is famous for its cherry blossoms, too — after all, the trees in D.C. were a gift from Japan. The nation takes the annual hanami (flower viewing) very seriously.
Outdoor parties take place all over the country throughout spring, day and night, beneath the "sakura" (cherry blossoms). These gatherings can be surprisingly raucous, especially if there are lots of young people in attendance.
If you'd prefer your petal observance to be a more sedate affair, then you can enjoy umemi (plum blossom viewing), which is more popular with the older generations.
2. Savannah, Georgia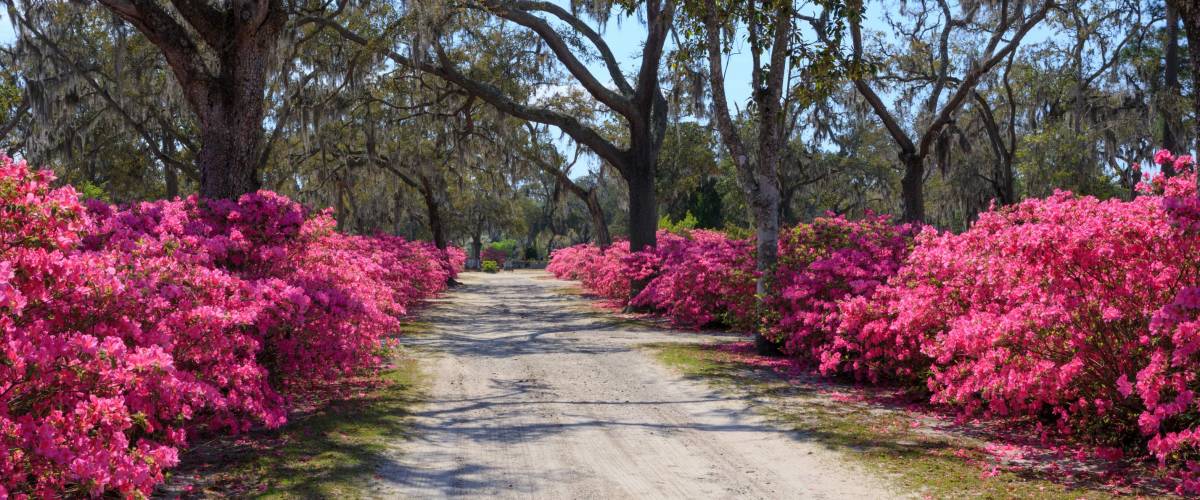 Spring blooms: Azaleas
Savannah may be more famous for the Spanish moss hanging down from its grand old living oaks, but Georgia's "Forest City" also happens to be one of the best places in America (if not the world) to view azaleas.
The flowering shrubs are more than happy to grow in the shade of Savannah's lush green canopy.
The city is dotted by public parks and spectacular botanical gardens — so you can make the most of your spring bloom safari without it costing you a dime.
3. Zagorohoria, Greece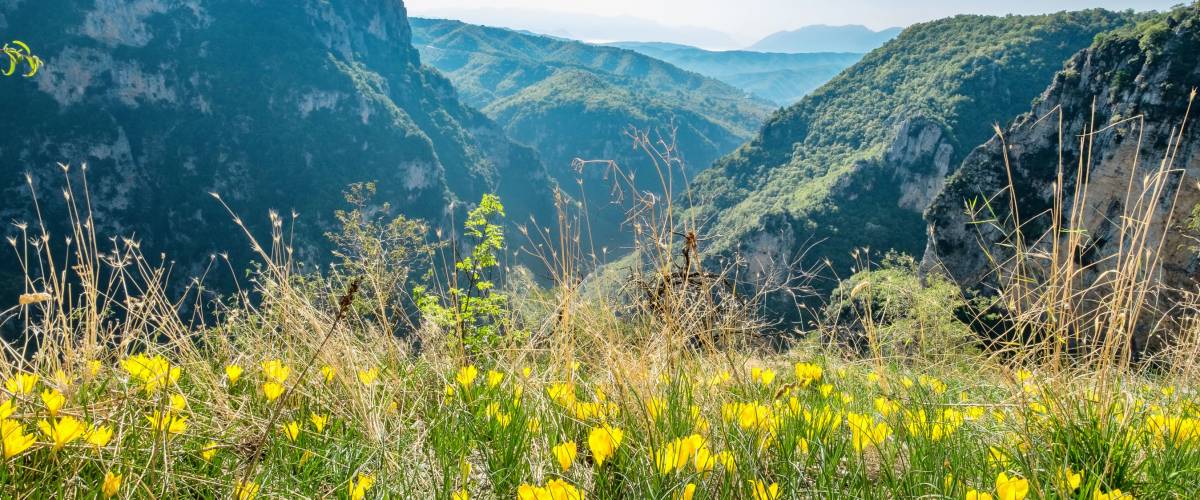 Spring blooms: Wildflowers
Over the last 70 years, the widespread use of herbicides has seen the decimation of wildflower populations around the world.
Many species are now extinct in the wild across vast swaths of Europe.
Happily though, mainland Greece remains home to a huge variety of delightfully untamed blooms, especially in mountainous areas such as Zagorohoria that are (thankfully) incompatible with modern farming techniques.
4. Amsterdam, Netherlands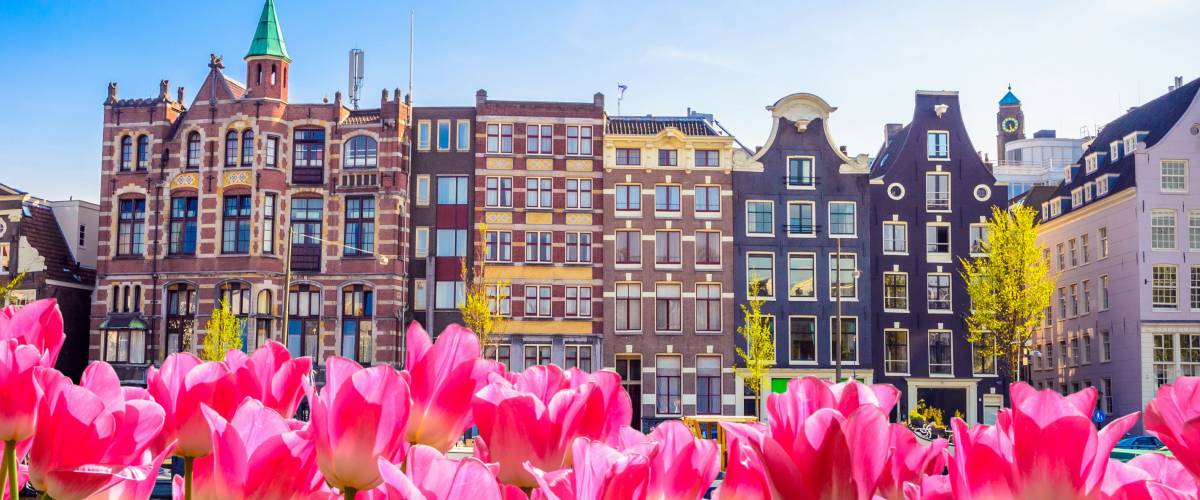 Spring blooms: Tulips
Ah yes, tulips from Amsterdam. Thanks to imports from East Africa, they're available year-round these days, but the native Dutch tulip pops up in March and April.
Amsterdam puts on a spectacular show, and if you get out of town you'll find fields as far as the eye can see, ablaze with every color of tulip imaginable.
And if you time it right, you also could take part in the annual King's Day (or "Koningsdag") celebrations, which take place on the last Saturday in April. Remember to wear something orange!
5. Agros, Cyprus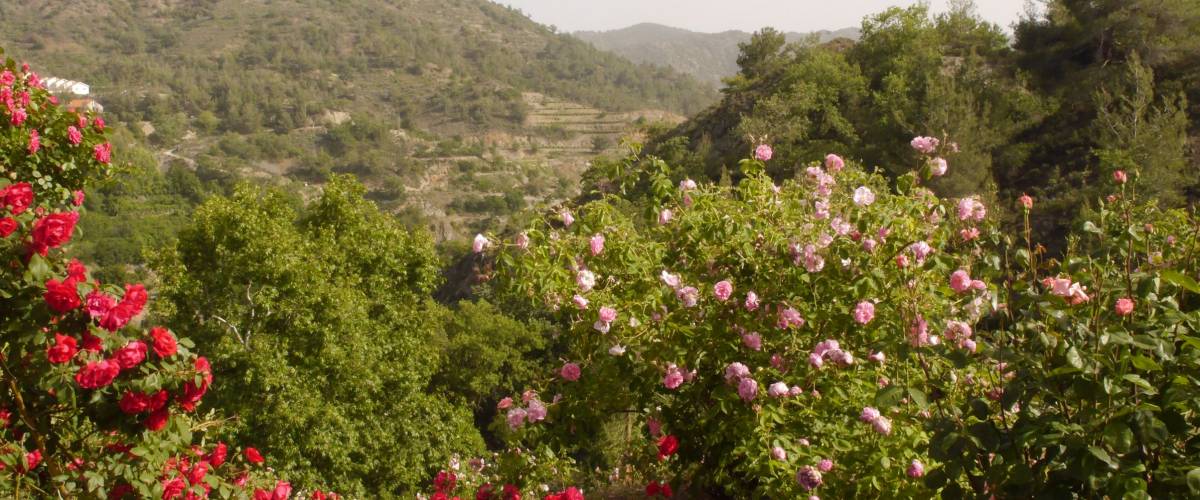 Spring blooms: Roses
Each spring, millions of roses grow in the foothills of the Troodos mountains, casting a delightful aroma across the valleys.
The tiny pink blooms are collected in big wicker baskets and are used as a key ingredient in locally produced perfume, soap, soft drinks — even candy!
What's more, if you ask nicely, you might even get to join in the harvest.
6. Provence, France Spring blooms: Lavender
The Provence region of France might be more famous for its vineyards, but in spring it's the distinct aroma of lavender that's carried on the breeze.
So head down to the local Carrefour supermarket, grab a couple of baguettes, a selection of fine cheeses and a bottle of wine, and go for a picnic on the rolling hills of pinky-purple-blue.
The sights and the smells are breathtaking. If you can't afford to go this time, open a savings account and start putting away money now, so you won't miss the sensorial spectacle next year.
7. Liverpool, UK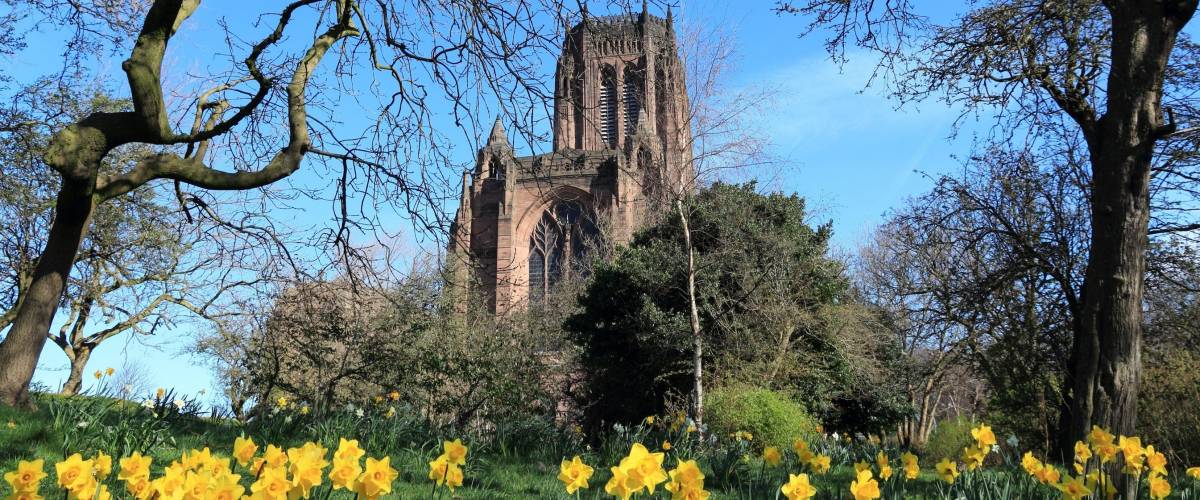 Spring blooms: Daffodils
Every year in March, Liverpool's Marie Curie Field of Hope springs into life as tens of thousands of daffodils blanket the southeastern end of Sefton Park.
Marie Curie is a charity that was founded in the aftermath of World War II to provide care and support to people with terminal illnesses and their families, and its volunteers have planted similar "fields of hope" all over the U.K.
You have to be quick, though, because the blooms tend to only last for a couple of weeks.
8. Bodrum, Turkey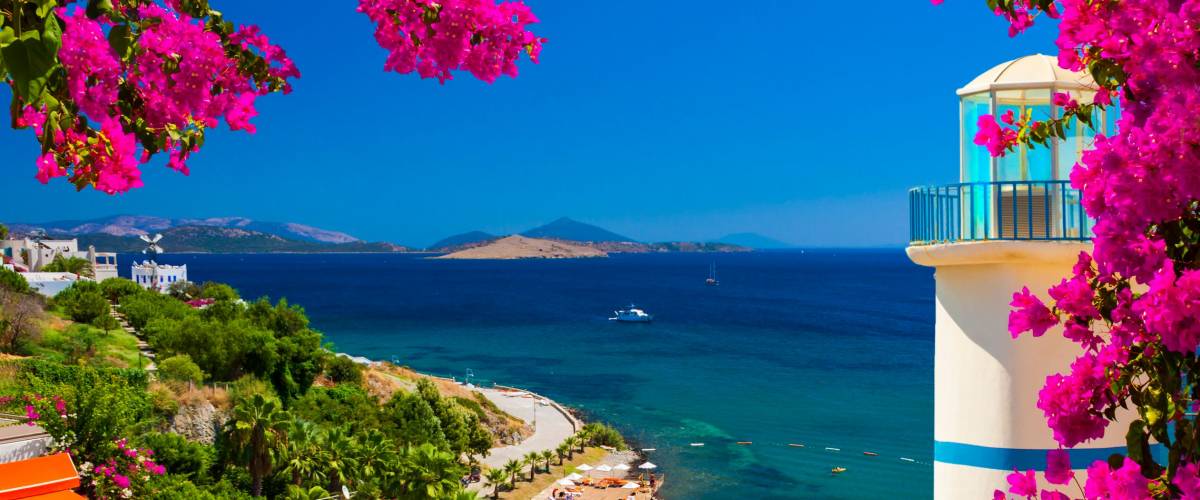 Spring blooms: Bougainvillea
The city of Bodrum, located on the western coast of Turkey and lapped by the azure blue of the Aegean Sea, has been a meeting point of civilizations for thousands of years.
Its stunning setting, medieval castle jutting out into the bay and place in history as the former home of one of the Seven Wonders of the World (the Mausoleum of Halicarnassus) make it one of Turkey's top destinations at the best of times.
But in spring, the temperature is perfect, and the old city blooms with white, pink and yellow bougainvillea. Warmly recommended.
9. Seville, Spain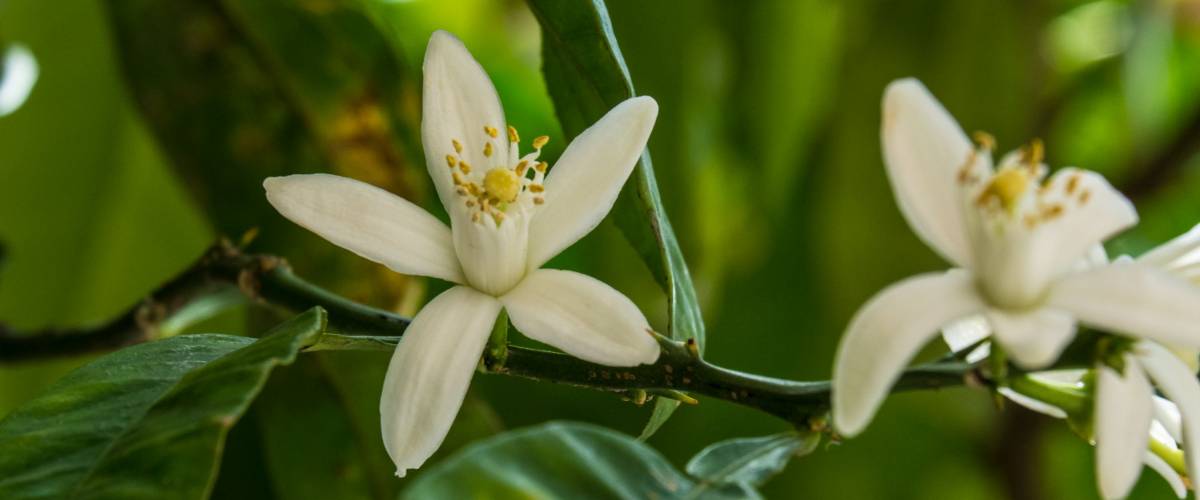 Spring blooms: Orange blossoms
There's an unmistakable romance about Seville, the capital of Andalucía. Situated on the plain of the river Guadalquivir, it's a city that's as historic as it is captivating.
With its avenues and boulevards lined with orange trees, Seville deserves a spot on this list.
Orange blossoms may not be as dramatic as cherry or plum, but it's certainly a thing of beauty to see these old majestic trees peppered with delicate white flowers as the winds of winter melt away.
10. Antelope Valley, California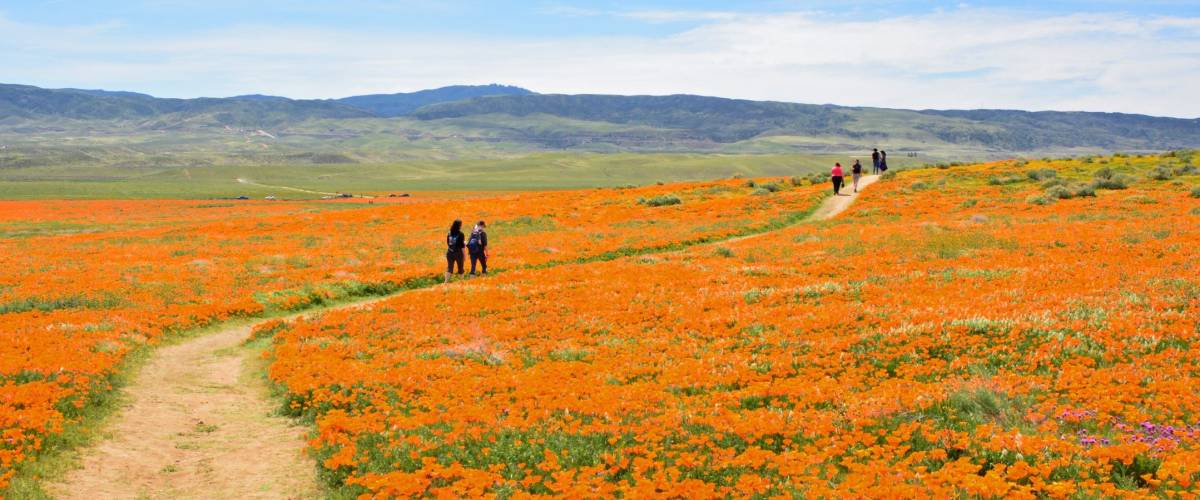 Spring blooms: Poppies
Considering it's such a beautiful flower, I can't help but feel that the poor old poppy has drawn the short straw when it comes to cultural connotations. Opium, heroin and morphine are all derived from poppies.
But it would be wrong to blame an innocent flower for the sins of mankind, so get yourself to Antelope Valley in California this spring and you'll be greeted with a glorious blaze of deep red running up the hillsides as far as the eye can see.
But avoid the "super bloom" in Lake Elsinore, about 120 miles to the southeast. That area has been overrun with tourists, causing local authorities to block access to the dazzling poppy show.