Bed Bath and Beyond Stores closing in 2023: 360
If you're looking for reasonably priced hand towels, kitchen appliances or decorative pillows, you're going to have to look beyond this big-box store.
Bed Bath and Beyond is in the process of closing their remaining 360 stores worldwide after filing for bankruptcy in April.
The chain has been shuttering its stores rapidly over the last year and is now officially closing all locations – leaving plenty of space for other retailers, as real estate has been scarce for large stores.
As the retailer clears out its stock in liquidation sales, now is the last chance to grab all the whisks, blankets, and wall decor you need.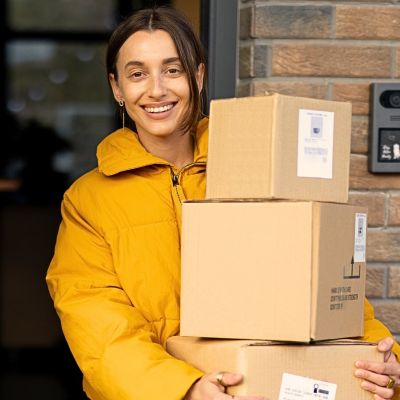 Capital One Shopping's browser add-on automatically applies coupon codes as you shop online. It's absolutely free – plus it takes only two clicks to install. Add the Capital One Shopping browser extension today and start earning discounts of up to 50% on the things you already buy.
Install for Free
David's Bridal Stores closing in 2023: approximately 300
For the second time in five years, wedding and formal wear shop David's Bridal has filed for bankruptcy. Unless the company attracts a buyer, all of their nearly 300 stores will be closing this year.
When the company first filed for bankruptcy in 2018, they emerged two months later with funding from new owners — private equity firm Oaktree Capital.
Whether it be the uptick in online shopping or changes in trending bridal styles — we're looking at you, vintage-boutique-loving Gen Z — David's Bridal is on the retail chain chopping block.
Buy Buy Baby Stores closing in 2023: 120
It's time to say "bye-bye" to Bed Bath & Beyond's sister store, Buy Buy Baby, in 2023.
The store comes as a package deal with the closure of remaining Bed Bath & Beyond locations since parent company Bed Bath & Beyond Inc. filed for bankruptcy.
As operations wind down, the retailer is hosting major sales to clear out inventory. Prices continue to drop as they veer closer to official closing – so if you're expecting, now is the time to take advantage.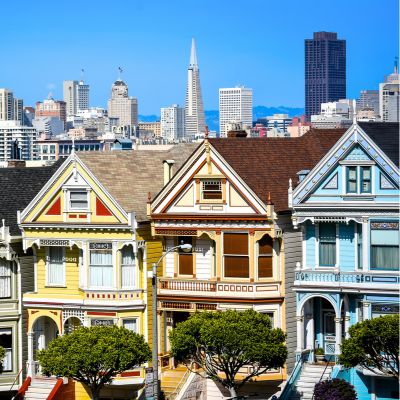 Believe it or not, you don't need millions, or even hundreds of thousands to invest in real estate. Arrived is an online platform where you can invest in shares of rental homes and vacation rentals without the headaches of being a landlord.
Learn More
Tuesday Morning Stores closing in 2023: 200
Discount home goods store Tuesday Morning is officially closing all 200 of its remaining stores. They made the announcement on their website and Facebook page in April, promoting sales of up to 30% off at select remaining locations.
Tuesday Morning first filed for bankruptcy in May 2020, during one of the peaks of the COVID-19 pandemic. At that point, the company closed 230 of its stores.
While the business may have managed to stay afloat for the past couple years, the retailer has filed for bankruptcy again and plans to shutter all remaining stores.
It's worth noting that the company doesn't sell products online, leaving their in-store purchases to carry the revenue during a period of declining foot traffic to big-box stores.
Foot Locker Stores closing by 2026: 400
With hopes of entering the more niche sports footwear market, Foot Locker will be closing 400 of their underperforming in-mall stores by 2026.
In the company's most recent fourth-quarter earnings report , Foot Locker CEO Mary Dillon outlined a new long-term plan for the retailer.
"We are incredibly excited to introduce our "Lace Up" plan with a new set of strategic imperatives and financial objectives that are designed to set us up for success for the next 50 years," Dillon said.
This plan includes a widespread re-branding and the opening of hundreds of new concept stores that prioritize storytelling and presentation over the next few years. If you're a sneaker aficionado, these highly curated stores might be enticing.
Bath and Body Works Stores closing in 2023: 50
Malls in 2023 are going to become a little less fragrant without the scented candles and lotions of Bath and Body Works filling the air.
While the company may be closing around 50 of their in-mall stores, you're not totally out of luck if you're a fan. In a report on their fourth-quarter performance, the retailer shared that it's "making important strategic investments to enable future growth" amid closures.
With plans to remodel sister store White Barn and open more Bath and Body Works locations outside of malls, it's not the end for this popular chain.
Gap and Banana Republic Stores closing in 2023: 350
Gap Inc. plans to close 350 of its Gap and Banana Republic stores across North America by 2023, as the company adapts to both the increase in demand for online shopping and decrease in foot traffic to retail stores. According to the retailer, the goal behind these mass closures is to have a "smaller and healthier fleet of stores."
The Wall Street Journal reported that Gap Inc. had a challenging financial year in 2022, with sales across all stores down by 5%.
If you're a fan of the brand, these closures don't have to be a total bust. While plenty of Gap and Banana Republic stores are closing, the company's other stores — Old Navy and Athleta — are said to be opening up more locations throughout the year.
Walmart Stores closing in 2023: 20
In 2022, Walmart CEO Doug McMillon said the rise in shoplifting at Walmart stores could cause price hikes and store closures if authorities don't adequately intervene.
As of 2023, 20 stores are set to close due to underperformance. This follows the initial closure of all Walmart stores in Portland, Oregon this past March for the same reason.
Despite these closures, Walmart still has a whopping 4,624 locations across the U.S., according to data company ScrapeHero.
Party City Stores closing in 2023: 22
The party is coming to a close for 22 Party City locations. Earlier this year, the company filed for bankruptcy and announced plans to slim down their retail presence.
In a press release, Party City CEO Brad Weston cited the global supply chain crisis and "pandemic headwinds" as challenges that have impacted the industry.. As the company shutters 22 stores, the plan is to restructure its debt through bankruptcy.
"As we take this important step to put our business on stronger financial footing for the future," Weston said, "we are as committed as ever to inspiring joy by making it easy for our customers to create unforgettable memories."
Nordstrom Stores closing in 2023: 15
Department store chain Nordstrom is closing all of its stores in Canada — a total of 13 — and two of its U.S. locations, both in San Francisco. Nordstrom cites rising crime rates, inflation, and the increase of remote work as reasons for closing the San Francisco shops.
As far as its Canadian locations go, the department store has only been around since 2014 but has underperformed, leading to closures north of the border.
Shoe City Stores closing in 2023: 39
While boots might be made for walkin', you'll have to walk on over to another store to get your next pair.
After 74 years of business, Shoe City is closing all of its stores across Maryland, Virginia, and the District of Columbia — in addition to its online platform ycmc.com — after filing for bankruptcy in March.
The announcement came after a few years of increasing financial struggle for the company. In its bankruptcy filing, the company was said to have $16 million of unsecured debt that it's unable to pay.
Christmas Tree Shops Stores closing in 2023: 10
Christmas Tree Shops makes decking the halls easy. But, depending on where you live, you may be out of luck when it comes to decor shopping for the next holiday season.
Of its 82 stores across 20 states, Christmas Tree Shops will be closing 10 locations in 2023.
Stores pending closure will host sales to clear out inventory, offering deals of up to 30% off. Despite its name, the store also sells furniture, home decor, appliances, and more for every season.
Best Buy Stores closing in 2023: 30
In March 2023, electronics store Best Buy reported that its fourth-quarter revenue was down 9.3% year over year.
In light of this, the company is closing 30 locations over the next year and revamping its brick-and-mortar store presence with remodeling and additional outlet stores.
In a press release announcing fourth-quarter results, Best Buy CEO Corie Barry said that while the industry will continue to feel the effects of the macro environment in the coming year, the company remains "incredibly excited" about its industry and future.
"[T]here are more technology products than ever in peoples' homes, technology is increasingly a necessity in our lives, and technology innovation will continue," Barry added.
Macy's Stores closing in 2023: 4
After 36 store closures in 2021, Macy's continues to shutter its locations with four more in-mall stores slated to close in 2023.
In its fourth quarter and 2022 earnings report, the company states that "the heightened level of uncertainty within the macroeconomic environment will continue in 2023," but "[t]he company is taking a prudent approach to its outlook, which reflects the potential differences in the severity and duration of macroeconomic headwinds, offset by how the business can respond."
Despite potential economic turmoil looming, Macy's intends to up the ante for its business, as shared in their 2022 report: "As we look to 2023 and beyond, we believe our five growth vectors which include our private brands reimagination, off-mall expansion, online marketplace, luxury brands acceleration and personalized offers and communication will further solidify our modern department store positioning."
Whole Foods Stores closing in 2023: 1
Despite only opening in 2022, Whole Foods' flagship store in downtown San Francisco is closing this year due to rampant crime and safety issues in the area. Whole Foods closed six other stores in 2022.
While unfortunate for local shoppers and store staff alike, a Whole Foods spokesperson told Best Life that "all team members will be transferred to one of [the company's] nearby locations."
As of right now, no other Whole Foods stores are set to close in 2023.
Morphe Cosmetics Stores closing in 2023: 18
Cosmetics store Morphe is closing all 18 of its U.S. stores in 2023. Morphe products will remain available for purchase online at select U.S. retailers, and at Morphe stores abroad, but the company will shutter its namesake stores in the U.S.
A company spokesperson from Morphe told Glossy that "following a careful evaluation of all aspects of [the] business, [Morphe has] made the strategic decision to enhance our focus on the Company's wholesale and e-commerce operations going forward. We believe this shift will position Morphe to better compete in the broader beauty landscape and more efficiently reach our customers where and how they shop."
So you can still buy your favorite Morphe products in the U.S., just not from a brick-and-mortar store.
Big Lots Stores closing in 2023: 4
One-stop-shop department store Big Lots officially closed four of its stores — all in Colorado — earlier this year.
And the four locations may not be the only to close before the end of 2023.
In its 2022 third-quarter earnings call, Big Lots President and CEO Bruce Thorn referenced "an accelerated number of closures this year . . . driven both by selling outright a number of our store sites . . . [and] underperforming stores that we look to accelerate the closure of."
Amazon Go Stores closing in 2023: 8
Amazon Go is Amazon's own chain of convenience stores — yes, Amazon has found a way to be even more convenient.
But this year the retailer will close eight of its 31 locations. As of right now, the company says no other stores beyond those eight are at risk of closure.
"We remain committed to the Amazon Go format, operate more than 20 Amazon Go stores across the U.S., and will continue to learn which locations and features resonate most with customers as we keep evolving our Amazon Go stores," a spokesperson told Retail Dive.
Target Stores closing in 2023: 4
Target is a beloved retail store that has virtually everything. You can grab groceries, shampoo, and a new outfit all in one trip.
While the retailer has around 40 upcoming openings listed on its website, it will be closing four of its small-format locations this year. The stores slated for closing are located in Maryland, Minnesota, Pennsylvania, and Virginia.
Target spokesperson Kayla Castañeda told Retail Dive, "[t]he decision to close any of our stores isn't something we take lightly. It's an action we take only after multiple years of working to improve performance."
The RealReal Store closing in 2023: 6
Luxury consignment company The RealReal is closing six of its stores and laying off 230 employees — 7% of its workforce — to cut operating expenses.
Global Data Managing Director Neil Saunders told Retail Dive that "although resale remains one of the stars of the apparel market with exceptionally high growth, the current environment is more challenging as consumers are a little more conservative about making purchases."
Perhaps Gen Z's preference for thrifting and a more budget-friendly approach to shopping is reigning supreme.
Burger King Stores closing in 2023: 400
Is Burger King's reign coming to an end? Well, its subjects are certainly dwindling. The popular fast food restaurant chain is set to close around 400 locations in the U.S. over the course of the year.
According to the Q1 report for 2023 from Restaurant Brands International, Burger King has already closed 124 locations this year – previously, there were more than 7,000 in the country.
Despite the upcoming closures, reported U.S. sales in Q1 rose by 8.7%.
Krispy Kreme Stores closing in 2023: 14
On an earnings call in late 2022, Krispy Kreme President and CEO Mike Tattersfiel shared that the popular donut and coffee shop "had positive organic growth in every country around the world, despite a tough macro environment."
Despite this, the chain still plans to shutter 14 of its stores in 2023, as reported by Eat This, Not That!.
The news came shortly after Krispy Kreme and McDonald's struck up a partnership in which select McDonald's locations would begin selling the brand's donuts.
Hardee's Stores closing in 2023: 39
Following local news reports on Hardee's locations closing in the South, Restaurant Business Online reported that 39 locations of the fast-food chain have closed this year after one of its franchisees — Summit Restaurant Holdings — filed for bankruptcy.
In a statement to Restaurant Dive, CKE Franchise said that its "goal is to maintain the maximum number of stores continuing to operate, backed by a capital structure that is sustainable and poised for long-term growth and success."
So while the 2023 outlook for Hardee's might look dismal, the chain hasn't thrown in the towel yet.
Steak n' Shake Stores closing in 2023: 41
According to a March 2023 report by Steak n' Shake's parent company Biglari Holdings, the restaurant is down 41 locations compared to March of 2022 — dropping the total number of open stores to 493.
This sweet-and-salty chain hasn't had the best track record the past few years, either. In 2022, Steak n' Shake shuttered 30 locations. According to a report by Restaurant Business, last year was the fourth year in a row that the chain closed more restaurants than it opened.
Chick-fil-A Stores closing in 2023: 1
This beloved, southern chicken shop known for its sandwiches and waffle fries may not be facing as many closures as some other retail and restaurant chains this year, but it is losing its historic, first-ever location.
After 56 years, the original Chick-fil-A restaurant in Atlanta, Georgia is closing up shop.
The restaurant shared on its website that this particular location – situated in the food court of Atlanta's Greenbriar Mall – was groundbreaking for its time. Greenbriar Mall was also one of the first indoor malls in the Southeast.
The company didn't elaborate on its reasoning behind the closure, but lower mall foot-traffic is a speculated cause.
Sponsored
Kiss Your Credit Card Debt Goodbye
Millions of Americans are struggling to crawl out of debt in the face of record-high interest rates. A personal loan offers lower interest rates and fixed payments, making it a smart choice to consolidate high-interest credit card debt. It helps save money, simplifies payments, and accelerates debt payoff. Credible is a free online service that shows you the best lending options to pay off your credit card debt fast — and save a ton in interest.