DINKs earn more, spend less
Digging into the data, Rocket Mortgage noted that dual-income families with kids bring in an average income of $129,000. That's $9,000 less, on average, than the typical DINK household. But how wide the average income gap is between these groups depends on where they live. In states like Connecticut, DINKs earned up to 70% more than DIWKs.
Income is just one side of the financial equation. The other side is expenses, which is obviously higher for families with children. Raising a child has always been expensive but the higher inflation rate in recent years has made it unattainable for some. The Brookings Institution estimates that raising a child to age 17 is likely to cost over $310,605.
That's tens of thousands of dollars every year that a typical DINK family doesn't need to consider.
Unsurprisingly, this disparity frees up more money for DINKs to plan for the future. DINKs are able to set aside 9% more for retirement than their child-rearing counterparts, according to Rocket Mortgage's analysis.
And yet, despite the pressures on their budgets that come with having a family, couples with kids — regardless of family size — are more likely to own a home.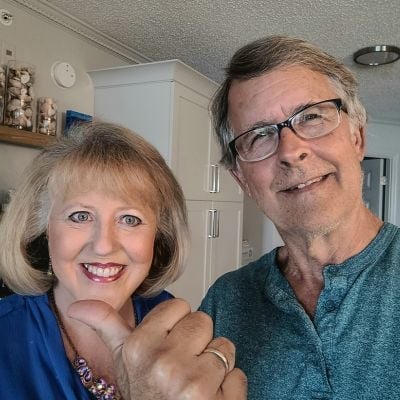 Different families, different priorities
So what accounts for this homeownership gap? It may come down to a matter of differing priorities.
Couples with kids had a homeownership rate of 72%, compared to 52% for those without kids. However, both groups have to deal with the same tricky market conditions. The average cost of a home in the U.S. is $416,100, while average mortgage rates remain above 7% — and there's no discount for parents.
Differences in necessity could account for this disparity. DINKs don't typically need to live in a neighborhood with good schools or playgrounds. They're also less likely to need housing stability for multiple decades or to factor in the impact of moving on a child's education or social life. Having the flexibility to move easily allows DINK households to seek out new job opportunities quickly.
Simply put, families with children may earn less and spend more, but they're more likely to be homeowners because they need to be — or, at least they feel they need to be.
But it's important to note that in the long run, homeownership does have several financial benefits that could help even out the playing field. For instance, mortgage interest payments can be tax-deductible. Real estate has also appreciated at an annual rate of 9.03% over the past 45 years, which makes it a decent investment.
Finally, Americans are forming new households faster than new homes are being built, creating a supply-demand gap that's estimated at 6.5 million units. This effectively makes home prices less volatile than the stock market or other financial instruments DINKs may be invested in.
So while DINKs are pulling ahead now, which group comes out ahead in the end remains to be seen.
Sponsored
Follow These Steps if you Want to Retire Early
Secure your financial future with a tailored plan to maximize investments, navigate taxes, and retire comfortably.
Zoe Financial is an online platform that can match you with a network of vetted fiduciary advisors who are evaluated based on their credentials, education, experience, and pricing. The best part? - there is no fee to find an advisor.