1. Something old, something new, something borrowed, something blue "Something old, something new" is an Old English rhyme that is meant to signify the four good luck items a bride should have on her wedding day.
However, that superstition doesn't carry as much weight as it used to.
Going on a scavenger hunt for four items adds an extra chore to an already long to-do list, so millennials are twisting this tradition — for example, having bridesmaids wear blue dresses can count as the bride's "something blue."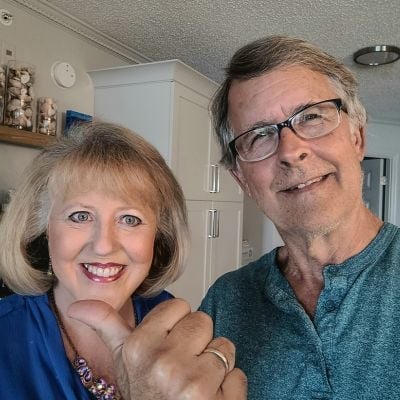 2. Not seeing each other until the ceremony This old tradition of "no peeking" has an unpleasant backstory, to say the least: In the age of arranged marriages, the groom wouldn't see the bride until the morning of, so that he wouldn't back out at the last minute.
These days, couples are together for an average of close to five years before getting engaged, and 89% of couples cohabit prior to getting married, according to Bridebook's 2017 report — so unless there's a case of extremely cold feet, a runaway groom situation is doubtful.
Couples are now staying together the night before the wedding to save on hotel and transportation costs (and also because they happen to like each other).
3. Single-gender bridal and groom parties Millennial brides and grooms aren't letting stuffy old traditions keep them from including their besties in the wedding.
Nowadays, it's normal to include a male bridesmaid or "bridesman", or a female groomsman AKA a "groomswoman."
Reddit user chemegal says integrating a male-and-female bridal/groom party has been easier to coordinate than you'd expect:
"I'm having two bridesmen and my future husband is having three groomswomen. We chose two colors for the sides and the guys will wear navy suits and ties that match their correlating sides."
Kiss Your Credit Card Debt Goodbye
Having a single loan to pay off makes it easier to manage your payments, and you can often get a better interest rate than what you might be paying on credit cards and car loans.
Fiona is an online marketplace offering personalized loan options based on your unique financial situation.
When you consolidate your debt with a personal loan, you can roll your payments into one monthly installment. Find a lower interest rate and pay down your debt faster today.
Get Started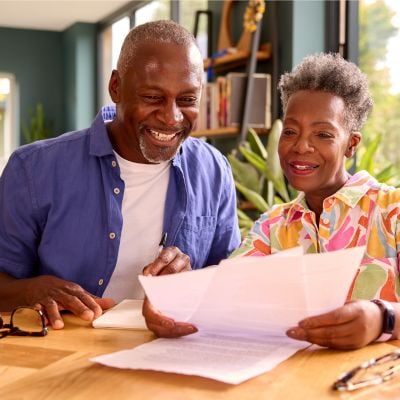 4. Floor-length white dresses The white wedding dress became a bridal staple in 1840 when Queen Victoria wed King Albert and donned a dress made of Honiton lace. This 200-year-old tradition is getting a bit of a makeover, thanks to millennials.
Nonwhite wedding dresses offer a chance to be unique, and to save money on marked-up wedding dresses. Blush, beige, yellow, red, florals, and even gray and black — millennial brides are putting their own stamp on bridal style, with dresses in all colors of the rainbow.
As Reddit user nomushystuff also points out, going with an eclectic bridal dress is helping her save a fortune:
"I've been looking at black dresses and in general, anything not marked 'wedding' is significantly cheaper!"
Not to mention, some brides are opting to wear pantsuits and rompers instead.
5. Veils Traditional veils also have gotten an upgrade.
Fascinators, flower crowns and elaborate headpieces made of sterling silver and pearls are more fashionable options for the modern millennial bride.
Another change? Some brides are even opting to ditch veils entirely in favour of capes – some even with hoods, à la red riding hood.
6. Matching bridesmaid dresses The thought of stuffing all of their closest friends into identical pastel taffeta gowns isn't sitting right with many millennials.
That's probably why only 37% of brides in 2018 said they had matching bridesmaids dresses, according to a survey from Brides.
Nowadays, many brides are picking a color theme (like "jewel-toned" or "shades of pastel") and allowing their bridesmaids to choose what style of dress makes them feel the most beautiful — and that can include tea-length gowns, sheath dresses and even sleek pantsuits.
7. Traditional registries Cutting boards? Bathroom towels? Toasters? Save your cash — millennials probably already own it.
Since many milllennials are living together for up to five years before tying the knot, they already have plenty of time to purchase several household necessities.
Instead, over 40% millennials are setting up online registries for unique and eclectic items, according to Snipp.
Or, they're setting up "Honeyfunds," where guests can donate cash for the honeymoon in lieu of a traditional gift.
8. Garter toss The tradition of the garter toss stems from the 14th century, where a piece of the bride's dress was thrown into a sea of people as proof that the couple had consummated the marriage.
It was said to bring good luck and fertility to whomever caught the garment, so men would fight for it.
Today, only 32% of millennials are choosing to continue with the garter toss, according to the Brides survey. The others find it distasteful and kind of weird.
9. Bouquet toss Millennials are tossing the bouquet toss, too.
When you've spent up to $169 on a bouquet of cream garden roses and ranunculus, it's understandable that you'd want to keep it as a souvenir.
Besides, singling out your uncoupled friends just doesn't sit right with most millennials, which probably explains why less than half of them opted to do a bouquet toss at weddings this past year.
10. Diamonds for the engagement ring Is the De Beers monopoly on engagement ring sales finally coming to an end? After all, it's pretty hard to spend two months' salary on an engagement ring when you have no salary. (Just kidding, millennials.)
These days, the young and betrothed are looking for rings that reflect their personalities, and that doesn't always come in the form of a diamond. And they feel that the engagement ring should cost no more than $2,500, according to a 2019 TD Ameritrade survey.
While diamonds are still a popular choice, it's not the only one: Scrolling through the "engagement rings" tab on Etsy will show you that opals, pearls, amethysts and even plain gold bands are taking the place of the traditional diamond engagement ring.
11. Exiting in a car with 'Just Married' and cans This is one of those traditions that needs to be revived: The newlywed couple rides off into their new life together, loudly announcing to the world via cans attached to their car's back fender.
You don't see it too often anymore. Since wedding parties have grown in size, bigger transportation vehicles like limousines or Uber Selects are the more practical choice.
12. Throwing rice Throwing rice on the newlywed couple is an old superstition — the rice symbolizes rain, which is a blessing of good fortune and fertility for the new couple.
The well-wishes have turned out to be a pain to clean up, resulting in cleaning tabs from the venue for the newlywed couple — plus, more and more couples see it as wasteful.
Blowing bubbles is a less messy alternative, so leave the rice for cooking instead.
13. Inviting everyone The average wedding in 2018 for 136 guests cost roughly $33,931, or $258 per head, according to a report from The Knot.
To combat the costs, some millennials are keeping the guest list to a minimum, inviting only their nearest and dearest. An anonymous Reddit user shared this small-guest-list wedding experience:
"I had a wedding in a beach house. My parents rented it out for the week because it had around 10 bedrooms and people traveling from other states could sleep there instead of paying for a hotel. About 40 people attended and it was really nice."
14. Formal wedding venues Millennials are seeking out more experience-based wedding ceremonies, opting for sentimental or inviting locations, like beach houses or their favorite park.
The number of weddings taking in place in banquet halls has dropped in recent years, according to The Knot, with only 16% of couples choosing to pledge their love (and party) at traditional wedding halls.
15. Face-to-face wedding planning Wedding planners? Millennials have an app for that.
In 2018, 92% of millennials planned nearly their entire wedding via apps like WeddingWire, and 66% of them created a wedding website, according to The Knot.
These days, millennials are personalizing every detail of the wedding, and are shopping around and creating mood boards of their preferred wedding decor, music and ambience.
16. Taking a spouse's last name Back in the day, women would take their husbands' surnames because of certain legalities surrounding personhood, next-of-kin laws and even voting rights.
In the 21st century, laws concerning surnames are not as stringent as they used to be. Women are free to change their names or keep their old ones without any legal strings attached.
The bride keeping her maiden name isn't the only option — some couples are hyphenating their two last names, or doing an eclectic mashup (e.g., "Smith" and "Miller" become "Smiller").
Some brides point out that it's an administrative nightmare to change your last name: Your credit cards, auto insurance and passports all require a name change, and the paperwork is daunting, especially coming right after a wedding.
17. Father walking the bride down the aisle "Giving away the bride" comes with the rather unpleasant backstory of handing over the bride (literally as property) from her father to her husband.
While those connotations have slowly fallen away over time, some brides are still forgoing the tradition of having their father walk them down the aisle and "give them away" to the groom.
Families have changed with the times — some people don't have a father, some people have two mothers and some people are entirely estranged from their parents.
Some millennials are opting to have their mother, their brother or even a close friend or sibling walk them down the aisle.
18. The 'Chicken Dance' Millennials are so over it when it comes to those cheesy, tiresome songs you hear at every wedding.
The Chicken Dance is an old wedding tradition in which a song called "Chicken Dance" (dating back to the 1950s) is played while each table's centerpiece is passed around.
Whoever quacks the fastest and picks up the centerpiece in time before the song ends gets to take it home.
Maybe it's a fun idea, but millennials have decided the song is way too annoying and can get stuck in your head faster than you can cluck.
Other songs banned from the dance floor? "Cotton Eyed Joe" by Rednex and "Macarena" by Los del Rio.
19. Cake smash Seriously, what's up with smashing the cake in your partner's face?
The tradition has many theories about its origin story, but the predominant one is that it's meant to be a kind gesture suggesting feeding and nourishing your partner throughout all your married years.
Millennials are second-guessing that sentiment. Smashing the cake in your partner's face may make for a funny photo, but it's a surefire way to ruin the bride's makeup and stain the groom's suit.
That's probably why many millennials are opting out of it. This Reddit user summed things up nicely:
"I've never found smashing cake in each other's faces to be funny or cute. If I ever feel the need to have cake smeared on my face it will be in an outfit that doesn't cost hundreds of dollars and on a face that wasn't professionally made up."
20. Walking down the aisle to classical music When it comes to walking down the aisle, classical music has been the go-to for brides and grooms for generations.
Pachelbel's "Canon in D" and Wagner's "Bridal Chorus" are two of the perennial aisle song favorites.
But millennials are choosing instead to walk down the aisle songs that are meaningful to them, and that includes modern favorites like "Can't Help Falling in Love" by Elvis Presley or "Time After Time" by Cyndi Lauper.
Reddit usersnestie isn't afraid to show off her eclectic music tastes to her wedding guests: "We're walking down the aisle to 'You're My Best Friend' by Queen and 'I Believe In a Thing Called Love' by The Darkness is our exit music!"
21. Wedding rings Ancient Romans believed that a vein in your left ring finger connected directly to your heart, and that's why we wear wedding rings today.
In modern times, however, people aren't always so keen on having to wear jewelry to show off their marital status. Reddit user empanadaespantada explains it succinctly:
"Neither my husband nor I wear a wedding ring. We're just not jewelry people."
Some millennials are showing off their style with variations on the wedding ring by getting matching tattoos or wearing matching necklaces.
22. Seating charts and sit-down dinners Forget the seating charts and the calligraphed name-cards — millennials don't have time for that. They're giving the traditional sit-down dinner an eclectic upgrade.
Some young folks are preferring to let their guests choose where they'd like to sit, as Reddit user hairtrigger says:
"I've been to one wedding with seating charts. It's not the norm in my area. Adults can find seats just fine. It really does not create the kind of chaos people seem to think it would."
Besides eschewing the seating charts, millennials are also taking the more egalitarian approach when it comes to food choices.
Instead of the usual three-course meal, some weddings now have buffets or grazing tables where guests can freely roam around.
23. Evening parties If you're a morning person, you might be excited about the latest trend — brunch weddings.
Hosting a wedding that lasts from a morning ceremony to a late evening of dancing can be exhausting and expensive. Instead of a traditional reception, some young couples are hosting a brunch wedding instead.
Since many people tend to drink less in the middle of the day, a brunch wedding conveniently limits the amount of alcohol that needs to be ordered. This can be a huge cost-saver for money-conscious millennials.
Some brunch weddings require only a few bottles of white wine — or better yet, a mimosa bar.
24. Inviting their guests' children Adults-only weddings are starting to become the norm among millennials.
No, they don't hate your kids — there's a bunch of hidden costs and expenses associated with having your little ones tag along.
For example, some venues don't offer kids' meals, meaning a $200 entree is likely going to go straight into the trash — and leave you with a hungry, cranky kiddo.
So, don't freak out if you can't bring your kids to a millennial wedding. Instead, arrange for a babysitter.
"We had a kid-free wedding and do not regret it one bit. We had one couple who we found a sitter for since they traveled and they were totally fine as we described it to be a "date night" for them too," says Reddit user Amylynne777.
25. Party favors You'd be hard-pressed to find any kind of wedding favor for less than $10 that doesn't look like it came from the dollar store.
Most decent wedding favors cost at least $30 a pop. If you have 100 guests, that's $3,000.
What's worse is that most of those party favors are going to end up collecting dust in people's homes anyway — so put the money towards something else in your budget.
Some millennials are choosing to make a donation in their guests' honor in lieu of favors, Reddit user StefaniePags adds:
"One of the nicest 'favors' I received at a wedding was a note card stating the couple had made a donation to a charity that was important to them. I liked that a lot more than favors I have received at other weddings (birdfeeder, wine stopper, mini painting)."
26. Religious ceremonies It's becoming increasingly common for couples to have either nondenominational, secular or mixed-faith ceremonies.
The point is to have a ceremony that honors both sides of the family, while featuring the couple's own unique love story.
Reddit user annzilla talked a little bit about her unique wedding ceremony:
"My fiance is English, I'm Vietnamese. We will be having a mini tea ceremony before the actual ceremony. I just really want to wear the red dress and the crown!"
27. Using a professional officiant Instead of using a professional officiant, some millennials are recruiting their friends to conduct the wedding ceremonies.
It makes sense — if your BFF has been with you through everything, why wouldn't he or she be part of the wedding, too?
If you're considering having a friend conduct your wedding ceremony, make sure you check out all the legalities beforehand.
There are plenty of "Get ordained online in two hours" scams floating around on the internet, so be wary.
If it turns out your friends aren't able to conduct the wedding ceremony, instead have them recite poetry or some of your favorite song lyrics and let a professional officiant carry out all the legal aspects of the ceremony.
28. Having the party end when the venue shuts down Party's over already? Not quite.
The thing is, if you've hired a catering/bartending staff for the venue, it's likely that they're only contractually obligated to work for a few short hours. Nothing quite kills the buzz like having the bartender pack it in at 10 p.m.
Also, noise restrictions may prevent the venue from staying open past a certain hour.
That's why after-parties are now a big part of millennial weddings. Bar crawls, late-night eats and even karaoke are all part of making sure that big day lasts all night.
Reddit user pmmegoodadvice talks about their experience attending a wedding after-party here:
"We called around to a few bars near the venue and found a karaoke place that was open until 2 a.m. We had ~20 people show up and chill and sing for an hour. It was great!"
29. Wearing only one dress Wearing only one dress for the whole day? Not if you're a millennial.
Plenty of millennials are now opting for two wedding dresses — one for the ceremony and one for the reception (granted that it fits their budget).
Why the two dresses?
The first dress is meant for the ceremony and is typically the biggest, most lavish dress you can imagine.
But the trouble with a big, full-skirted dress is that it makes dancing a little more difficult for brides who really want to cut a rug on their wedding night.
Say hello to the reception get-up: the bride's second outfit that's meant specifically for dancing. It doesn't have to be a full-blown gown, either.
Millennial brides have a variety of reception-wear to choose from, ranging from stylish mini-skirted dresses, elegant capes and even rompers.
30. The receiving line The receiving line takes place after the ceremony and cocktail hour: As the guests shuffle into the reception hall, they are "received" (read: "greeted") by the happy couple.
But receiving lines have gone out of fashion these days, in part because they take forever. If you have a massive wedding, having to shake hands, kiss cheeks and make idle chit-chat with 200 people can delay the festivities (and the food) by up to an hour or more.
Even if you spent only one minute with each guest, that's an extra two hours.
Millennials are skipping it entirely, preferring instead to mingle with their guests over dinner or during cocktail hour.
Savvy millennials also are wising up on the unnecessary costs associated with getting married. Read on for a countdown of the things married couples thought were the biggest wastes of money at their weddings.
Sponsored
Follow These Steps if you Want to Retire Early
Secure your financial future with a tailored plan to maximize investments, navigate taxes, and retire comfortably.
Zoe Financial is an online platform that can match you with a network of vetted fiduciary advisors who are evaluated based on their credentials, education, experience, and pricing. The best part? - there is no fee to find an advisor.