1. Head to the Aldi Finds section Once you arrive, make a beeline for the Aldi Finds section. This aisle gets updated weekly with seasonal items, from specialty snacks to pet accessories.
You can also check for current and upcoming Aldi Finds on the online flyer before you hit the store.
The items are usually available for a limited time only, so grab anything you like before they sell out.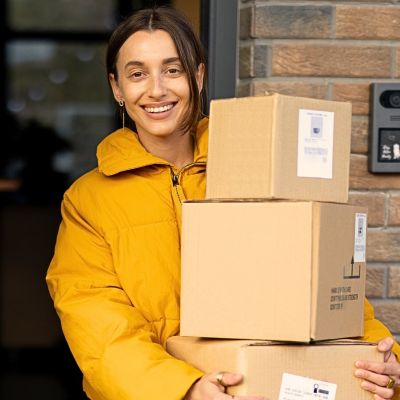 Capital One Shopping's browser add-on automatically applies coupon codes as you shop online. It's absolutely free – plus it takes only two clicks to install. Add the Capital One Shopping browser extension today and start earning discounts of up to 50% on the things you already buy.
Install for Free
2. Shop on Wednesdays and Sundays
If you don't want to miss out on a great Aldi Find, try shopping on the store's regular restocking day.
Aldi tells Delish that most of the stores get new stock on Wednesdays, including their limited-time items.
Other locations get refreshed on Sundays instead. Ask an employee at your local store to find out, or check when the weekly ads get published online.
3. Ask for a refund and a replacement
Trying out something new? Always keep the receipt.
If you don't like what you bought, you can get a full refund and a replacement on most Aldi items with the store's Twice as Nice Guarantee policy.
For items such as alcohol and national brands, which aren't covered, you can still get either a refund or a replacement.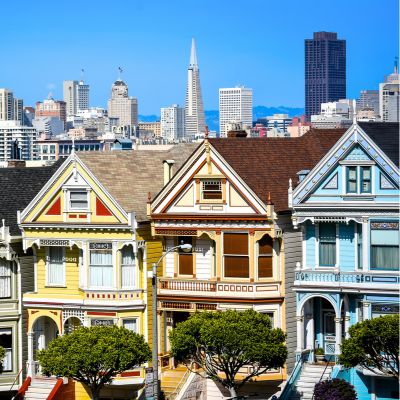 Believe it or not, you don't need millions, or even hundreds of thousands to invest in real estate. Arrived is an online platform where you can invest in shares of rental homes and vacation rentals without the headaches of being a landlord.
Learn More
4. Check the Aldi weekly ads online
Aldi products are often unique and short-lived, so it's always a good idea to check out the online ads before you go shopping.
The store's website provides Weekly Ads, This Week's Aldi Finds and Upcoming Aldi Finds for you to start building your shopping list. Keep in mind that you'll only see products and prices advertised for your location.
You can also sign up for Aldi emails to keep you updated on new deals and items.
5. Be careful with coupons
Aldi says it doesn't accept manufacturer coupons for any name-brand products since its items are already so cheap.
It does, however, occasionally offer its own promotions or coupons for special events, like new store openings. Just stay away from Aldi coupons online or on social media, which are 100% fake. Valid Aldi coupons will either be printed and distributed in stores or mailed directly to you.
Instead of coupons, you can use an app called Fetch to earn rewards points at all kinds of stores and retailers, including Aldi, Walmart, Target and Amazon. Once you've downloaded the app, you just take a picture of your receipt to work your way toward free gift cards.
More: How to earn cash back on your groceries
6. Go to an Aldi's grand opening
Unlike all the other stores closing down this year, this discount grocer has grown to more than 2,296 locations across the U.S.
Shoppers who attended an Aldi "Grand Opening" report getting a free reusable bag, free samples and even a chance to win a $100 gift card. And, of course, you'll get a chance to use some exclusive Aldi coupons, too.
Take a look at Aldi's Grand Openings page for new openings by state.
7. Ask for a price adjustment
Don't kick yourself when you find out an item you purchased a couple days ago just got marked down at your local Aldi store. Just ask the cashier for a price adjustment and get the difference refunded.
This will only work if the markdown is at the same location you originally purchased the item from. Different Aldi stores price their items differently.
You also won't be able to request a price match if you see something cheaper at Walmart or Target.
8. Check out different locations
Different stores may charge different prices for the same item.
Aldi says "production and operating costs, market conditions, local regulations, consumer demand and the competitive landscape" can affect prices at each location. However, the grocer still maintains that it offers "the lowest prices in town."
If you'd like to see how your local Aldi matches up to other stores across your state, just click on the Find a Store tab on the website, pick another nearby store and check out its Weekly Ad.
9. Buy meat on Wednesdays
Here's another great reason to get your shopping done in the middle of the week.
Aldi's fresh meat deals start on Wednesdays, so you could get a tray of chicken thighs or a whole rack of lamb for a discounted price. Check the flyers for this week's deals.
Food magazine TasteofHome recommends that you head straight to the meat section in the morning — don't wait till end of day — since the offerings sell out fast.
10. Grab the discount baked goods Most Aldi locations don't have in-store bakeries, so if you want the freshest bread you'll need to ask when they get their shipments.
However, if you're just looking for cheaper prices, check the expiry dates. Mashed says Aldi marks its baked goods down by 50% five days before their expiration.
If you're a carb fiend or you have a big family, feel free to grab a loaf to freeze or enjoy right away. Just don't forget about it in the pantry and let it get moldy.
11. Bring your own bags (and a quarter)
No, Aldi won't bag your groceries for you. You'll need to bring your own reusable bags from home or be forced to buy some at checkout.
The retailer says its policy helps shoppers save money and cuts down on waste.
Similarly, don't forget to keep a quarter in your pocket so you can rent a cart. Aldi says it can keep costs lower if it doesn't have to hire staff to retrieve the carts, and the 25 cent deposit forces customers to return it for them.
12. Download the Aldi app
There's an easier way to stay up-to-date on Aldi offers than ritualistically checking the website.
The Aldi app keeps you posted with new products, weekly Aldi Finds and markdowns at stores near you.
You can also easily create your own shopping list and use the built-in QR Code Reader for extra info on special Aldi products.
More: Earn rewards with the Fetch grocery store savings app
13. Bypass the crowd Aldi stores tend to be small and busy, so it might be worth paying a bit extra to skip the crowds and lines.
Most locations offer home delivery and curbside pickup with Instacart so you can order your groceries online.
Bear in mind that the online prices will likely differ from those in store "to cover the cost of personal shopping." First-time customers, however, get free pickup on orders of $35 or more. Just use the code AldiGROCERY2020 at checkout.
14. Know the specialty labels Aldi offers a small range of specialty products to meet consumer dietary restrictions and needs:
Simple Nature: This line covers almost 200 organic, non-GMO items, including pantry staples like cereals and fruit bars as well as fresh produce.
liveGfree: This label flags Aldi's certified gluten-free products, which include items such as bread and pasta.
Never Any!: Aldi's special meat product line is free of antibiotics, added hormones and animal byproducts.
Earth Grown: Vegans and vegetarians can shop these products for plant-based options such as meatless burgers.
15. Find lost manuals and warranties online
If you've lost your manual for that Ambiano Stick Hand Blender, don't freak out. Just check the store website.
Click on the Warranties & Manuals page and enter the brand name or product information in the search bar.
The page will also provide you with the manufacturer's contact information, just in case you have any concerns with the product and want to get in touch with the makers yourself.
More: Earn rewards for grocery shopping with this free grocery savings app
Sponsored
Kiss Your Credit Card Debt Goodbye
Millions of Americans are struggling to crawl out of debt in the face of record-high interest rates. A personal loan offers lower interest rates and fixed payments, making it a smart choice to consolidate high-interest credit card debt. It helps save money, simplifies payments, and accelerates debt payoff. Credible is a free online service that shows you the best lending options to pay off your credit card debt fast — and save a ton in interest.