1. Gatorade and Propel Gatorade was developed by a team of university physicians for the Florida Gators back in 1965. It's now the official sports drink of the NFL, but you'll find plenty of ordinary office workers grabbing a bottle to refuel their electrolytes.
The brand's product line has expanded to include protein shakes, powders and bars, as well as reusable bottles.
Gatorade, formerly owned by Quaker Oats, also manufactures the flavored water brand Propel.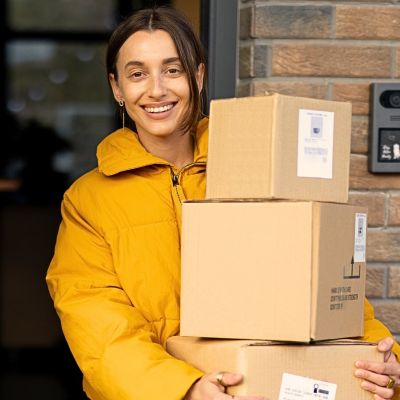 Capital One Shopping's browser add-on automatically applies coupon codes as you shop online. It's absolutely free – plus it takes only two clicks to install. Add the Capital One Shopping browser extension today and start earning discounts of up to 50% on the things you already buy.
Install for Free
2. Quaker Oats Many countries took a while to warm up to oats at breakfast time. An influential dictionary from the 1700s dismissed them as "a grain, which in England is generally given to horses, but in Scotland supports the people."
In the 1800s, Quaker Oats helped convince the American public to give this cereal a shot, thanks in no small part to its cheery religious mascot acting as a "symbol of good quality and honest value."
PepsiCo acquired Quaker Oats in 2001 — though it was less for the healthy grains and more for the other big brands owned by this venerable company.
3. Tropicana Tropicana started in 1947, when Sicilian immigrant Anthony Rossi began distributing fresh oranges in Florida. By 1970, Rossi had pioneered new processes for pasteurization and transportation of juice, making it possible to easily ship the product to the rest of the country.
Today, Tropicana is undoubtedly one of the biggest juice brands in the world. Its processing plant in Florida squeezes 48 million oranges per day into 2.5 millions cartons of juice, ABC News reported in 2017.
PepsiCo bought Tropicana in 1998 for a reported $3.3 billion.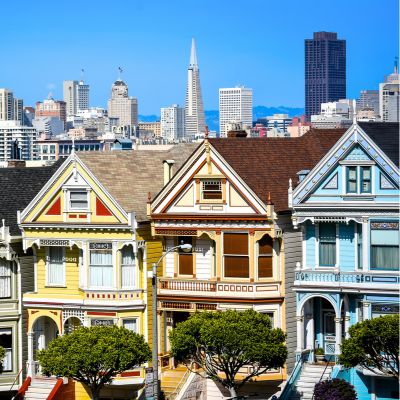 Believe it or not, you don't need millions, or even hundreds of thousands to invest in real estate. Arrived is an online platform where you can invest in shares of rental homes and vacation rentals without the headaches of being a landlord.
Learn More
4. Sabra America's No. 1 hummus brand is co-owned by PepsiCo and Israel-based food manufacturer Strauss Group, which distributes coffee, snack and dairy products.
Sabra is by far the biggest player in the U.S., controlling 60% of the country's hummus market. It uses chickpeas sourced from Idaho, Oregon and Washington and recently announced plans to grow its own non-GMO sesame seeds in the U.S. for tahini as well.
Its product line has expanded to include veggie dips with Greek yogurt, guacamole, salsas and baba ganoush.
5. Stacy's Pita Chips In the late '90s, Stacy Madison and her partner used to give away leftover scraps of pita bread to customers waiting in line at their food cart in Boston. The chips quickly took on a life of their own.
PepsiCo bought Stacy's wholesale business in 2006. By that point, the company was selling nearly $65 million in pita chips per year.
Madison currently owns her own juice bar in Needham, Massachusetts, and debuted a new snack bar company BeBOLD — not owned by PepsiCo — in 2019.
6. Pearl Milling Company Those bright red boxes of pancake mix and bottles of sweet syrup are found in many American kitchens, but they aren't straight from a homey bakery, like the picture would have you think.
The company found success in the 1890s, under a different name.
Initially, it rose to fame by depicting the Aunt Jemima character on its bottles — based on the "mammy" stereotype of a Black female caretaker devoted to her white family.
Quaker Oats bought the brand in 1925 and was later acquired by PepsiCo.
PepsiCo announced in June 2020 that it would drop the controversial name and image; Pearl Milling Company was chosen as the new name after extensive market research was conducted.
The new branding launched in 2021.
7. Naked Juice If you enjoy drinking your fruits and veggies instead of chewing them, you should be familiar with this popular smoothie and juice brand.
PepsiCo acquired the Naked Juice Company in 2006 to add to "PepsiCo's overall health and wellness focus," according to Greg Shearson, president of Tropicana Products North America.
While the brand says its juices and smoothies are full of fruits and vegetables, with no sugars added, PepsiCo was sued in 2016 for allegedly exaggerating how healthy the products really are. The Center for Science in the Public Interest reports that one bottle of Naked Juice can pack more sugar than a can of Pepsi.
8. Starbucks bottled beverages What happens when a bottled beverage titan teams up with the biggest coffeehouse chain in the world? You guessed it: RTD coffee.
PepsiCo and Starbucks partnered up in 1994 to develop and distribute ready-to-drink cold coffees to stores, vending machines and soda fountains along with Pepsi's soft drinks across the U.S.
Today, you can get your daily dose of cold caffeine from frappuccinos, espressos and even energy coffee drinks.
9. Rice-A-Roni and Pasta Roni The famous "San Francisco Treat" was created by the DeDomenico brothers, sons of an Italian immigrant who opened a pasta factory in 1912. The idea came from a recipe one of their wives borrowed from a landlady: mix a can of Swanson's chicken broth with rice and vermicelli.
The convenient boxed food mixes grew in popularity through the family's Golden Grain Macaroni Company until Quaker Oats bought it for $275 million in 1986.
Today, Rice-A-Roni and Pasta Roni come in a variety of different flavors, from buffalo chicken to jalapeno cheddar, and you can even grab some in microwaveable cups.
10. So many chip brands Betcha can't acquire just one.
You may already be aware that PepsiCo's Frito-Lay division is responsible for Fritos and Lays Potato Chips. However, the company also owns other beloved brands like Ruffles, Doritos, Tostitos, Miss Vickie's and SunChips.
Frito-Lay began as two separate entities in the early 1930s. The companies merged in 1961 and later became a subsidiary of PepsiCo in 1965.
11. So many snack brands Frito-Lay also produces a number of snack food brands, from cheese puffs to pretzels.
The division owns Cheetos, Chester's, Smartfood, Cracker Jack, Munchies, Funyuns, Matador and more.
In fact, Cheetos is often credited as the brand that helped bring Frito-Lay together. Fritos founder Charles E. Doolin partnered with Lays creator Herman W. Lay to manufacture and distribute the neon orange cheese puffs, even before their historic merger.
12. 2 major cereal brands PepsiCo adds a couple heavy hitters to the breakfast bunch: Cap'n Crunch and Life.
The company's nautical-themed cereal was developed by Quaker Oats in the early 1960s. Ads between Saturday morning cartoons often feature the Cap'n and friends traversing the Sea of Milk.
The branding for Multigrain Life Cereal isn't as colorful — it's marketed toward the "entire family," not just kids — but it was created by Quaker Oats around the same time.
13. Aquafina and LIFEWTR While PepsiCo is primarily known for its sugary soft drinks, the corporation also produces bottled water brands Aquafina and LIFEWTR.
First introduced in Wichita, Kansas in 1994, Aquafina has held the title of America's best-selling bottled water brand for years. If you find it a bit plain, you can also try its FlavorSplash line.
PepsiCo launched LIFEWTR in 2017 to compete against rival corporation Coca-Cola's Smartwater.
14. Lipton Lipton Tea began in the 1800s with Sir Thomas Lipton, who opened a chain of grocery stores in Glasgow, Scotland. He saw an opportunity to capitalize on all the tea he was selling and bought his own plantation in Sri Lanka.
It's currently one of the leading tea brands across the globe. Lipton's range of black, green, fruit, herbal, matcha and "benefit-led" teas, which include herbal and probiotic supplements, are enjoyed hot or cold.
British consumer goods titan Unilever and PepsiCo jointly own the tea brand.
15. KeVita Kombucha's popularity has surged in recent decades, thanks to its purported health benefits, and PepsiCo wasn't about to miss out.
KeVita was founded by organic winemaker Bill Moses and holistic nutritionist Chakra Earthsong in 2009. The brand includes the lines Master Brew Kombucha, Sparkling Probiotic Drink and Apple Cider Vinegar Tonic.
PepsiCo bought the fermented drink maker in 2016 for a reported $200 million.
16. SoBe SoBe, named for the South Beach area in Miami where it was first invented, is a bottled juice and tea brand sold at retailers across the country.
The company boosted its sales from $1 million a year in 1996 to $21 million in 2000, when PepsiCo took notice and took over.
SoBe "elixirs" come in a fruity range of flavors, from the strawberry daiquiri "Tsunami" to "Offshore Breeze," a cranberry and grapefruit juice cocktail.
17. Energy drinks If you're not getting enough caffeine from Pepsi's cola or coffee products, just knock back one of these.
Through its ownership of Mountain Dew, PepsiCo controls Kickstart, Amp and Game Fuel — "the first beverage designed just for gamers" — and it's looking to push even deeper into the energy drink space.
In 2020, PepsiCo bought Las Vegas-based energy drink maker Rockstar for $3.85 billion. It inked an exclusive distribution deal with Bang Energy that year, as well — however, the relationship has since fallen through, and Bang is now suing Pepsi for misconduct.
18. Variety of soft drinks In the battle for soft drink supremacy against arch-rival Coca-Cola, PepsiCo brings plenty of backup.
Aside from Pepsi cola, the company produces Mountain Dew, Sierra Mist, Mirinda, Mug root beer and Manzanita Sol.
Many fast-food restaurants cut exclusive deals with one soft drink giant or the other. So if you've ever wondered why you can't find Coca-Cola and Mountain Dew at the same place, now you know.
Sponsored
Kiss Your Credit Card Debt Goodbye
Millions of Americans are struggling to crawl out of debt in the face of record-high interest rates. A personal loan offers lower interest rates and fixed payments, making it a smart choice to consolidate high-interest credit card debt. It helps save money, simplifies payments, and accelerates debt payoff. Credible is a free online service that shows you the best lending options to pay off your credit card debt fast — and save a ton in interest.