1. Family feud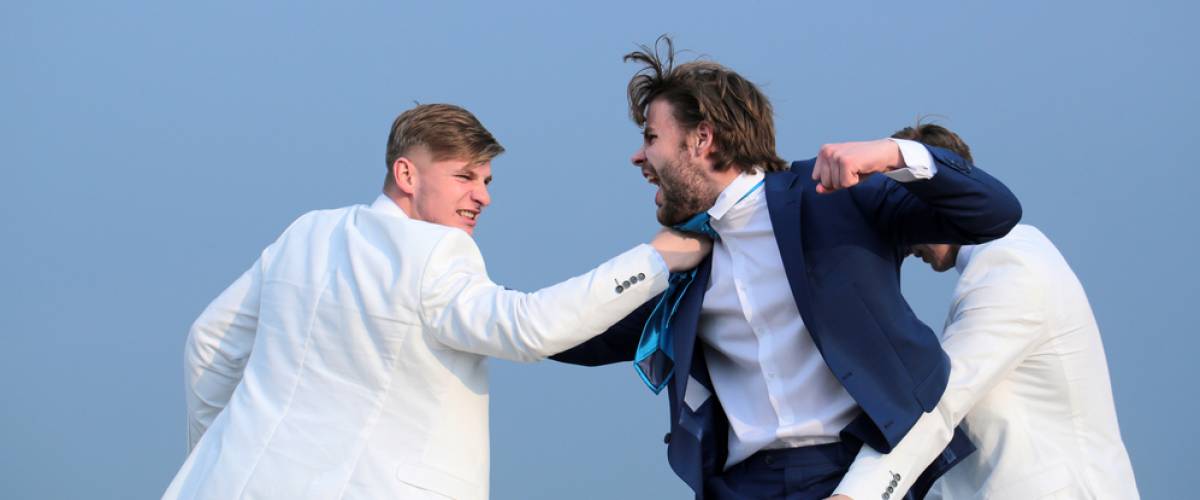 My mom went to a wedding where the mother of the bride hated the groom. Before the wedding the bride's parents approached the groom with a list of things he HAD to change before they approved of him.
They were mean things like, "Lose weight." He was really insulted.
During cocktail hour, the groom's family got in a HUGE fight with the bride's family. There was screaming and yelling.
The father of the bride got so worked up he PUNCHED the groom's brother in the face.
The reception was silent during dinner and there were no speeches or dancing and they filed for divorce the following day. Nightmare.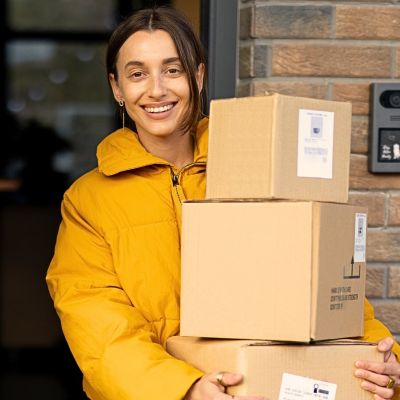 Capital One Shopping's browser add-on automatically applies coupon codes as you shop online. It's absolutely free – plus it takes only two clicks to install. Add the Capital One Shopping browser extension today and start earning discounts of up to 50% on the things you already buy.
Install for Free
2. A wedding where everyone went to jail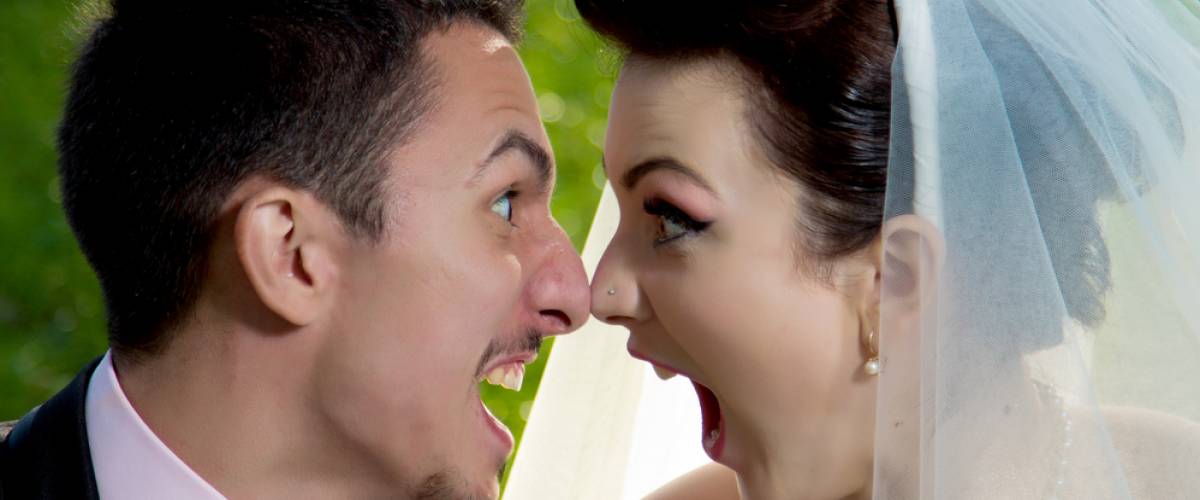 My cousin was not in contact with her birth father. He showed up to the reception anyway. Everyone more or less tolerated him for the time as no one wanted to be the one to ruin my cousin's wedding.
At some point, he made a pass at my mom and said pretty nasty comments to a 14 year old girl that was there.
My mom let the comments he made to her go, but the father of the 14 year old girl did not. He punched him in the face.
When he got punched, he fell backwards onto another lady, whose husband in turn jumped on him.
12 people, including my dad, all got arrested at the wedding.
3. Two's company, three's a crowd, 100 is a party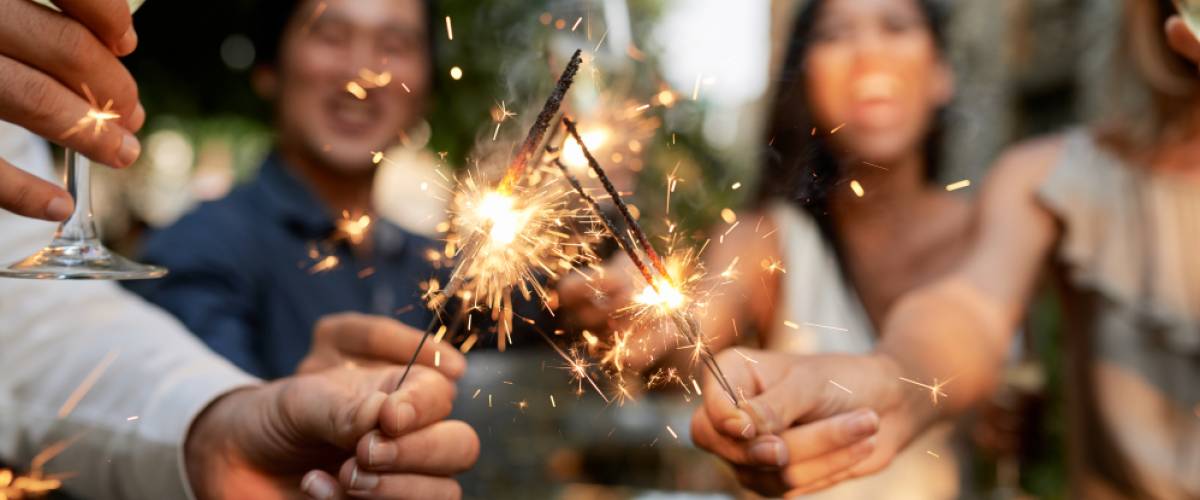 We wanted to keep the wedding very small.
We were very young (some thought we were too young to get married), so this was the reasoning for keeping it small. I had my parents, brother and four friends in attendance. My wife invited her parents, brother and grandmother.
Unbeknownst to us, her grandmother had taken it upon herself to invite the entire side of my wife's family. We had over 100 unexpected guests and nowhere to put them all. They acted as if they were insulted that they weren't invited, and made the whole night really awkward.
The good news is, my wife is awesome. Been married for 15 years.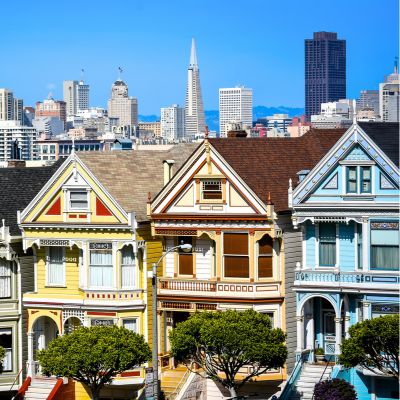 Believe it or not, you don't need millions, or even hundreds of thousands to invest in real estate. Arrived is an online platform where you can invest in shares of rental homes and vacation rentals without the headaches of being a landlord.
Learn More
4. Bundle up for this wedding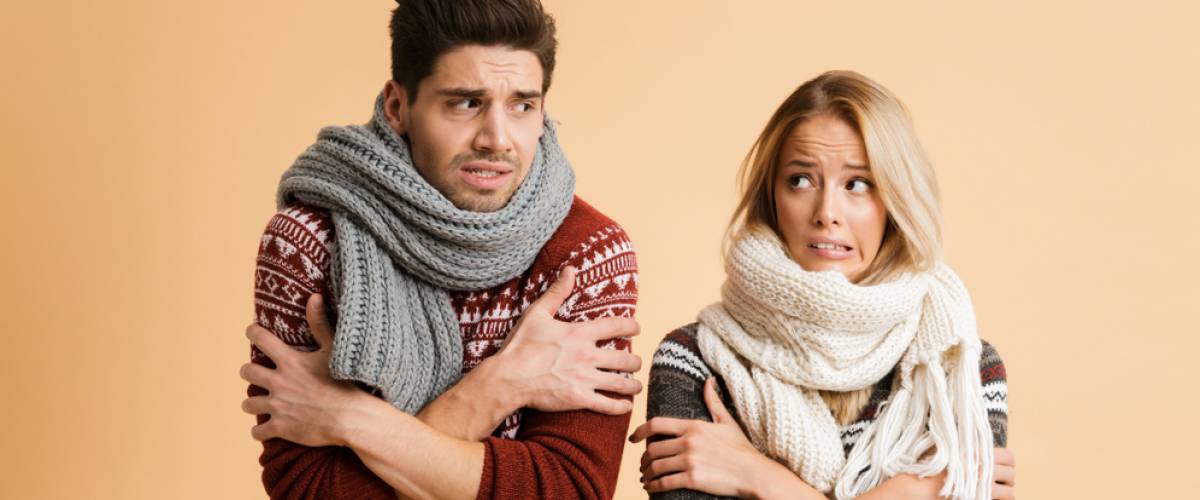 A coastal wedding. In England. In January.
The bride and groom decided to have their wedding in a castle right by the sea. Of course, it being January, the weather was atrocious. High winds coming directly off the sea and pouring rain ALL DAY.
It was freezing and the reception was in a marquee. There were very few heaters.
I remember I specifically bought a new outfit for this wedding and was able to wear it again to the next one because I didn't take off my coat the entire time.
The weather in England is unpredictable at the best of times, but this was a total nightmare.
5. One for the books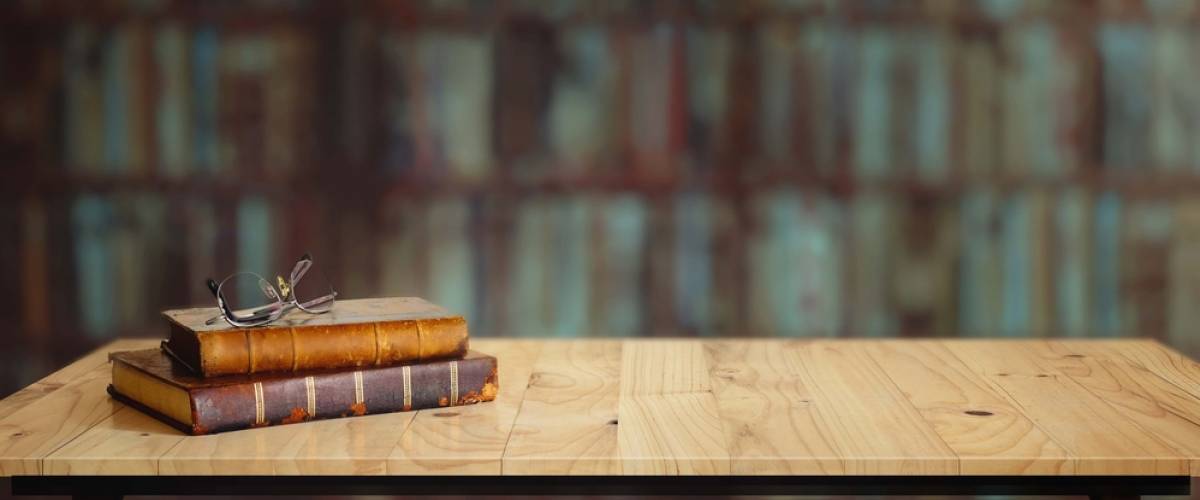 I was at a dry wedding where the main theme was "books."
You were assigned to read a book prior to the wedding and were sat with people who read that same book to create conversation. Interesting idea, but a majority of people didn't end up doing it. Who wants to do homework for a wedding?
People were also purposely not put with people they knew, in an attempt to make people socialize with others.
Basically, all we did was exchange a few sentences about how we didn't read the book. My husband and I left after being served an inedible dinner and headed to a bar.
| advbill
6. A wedding that flooded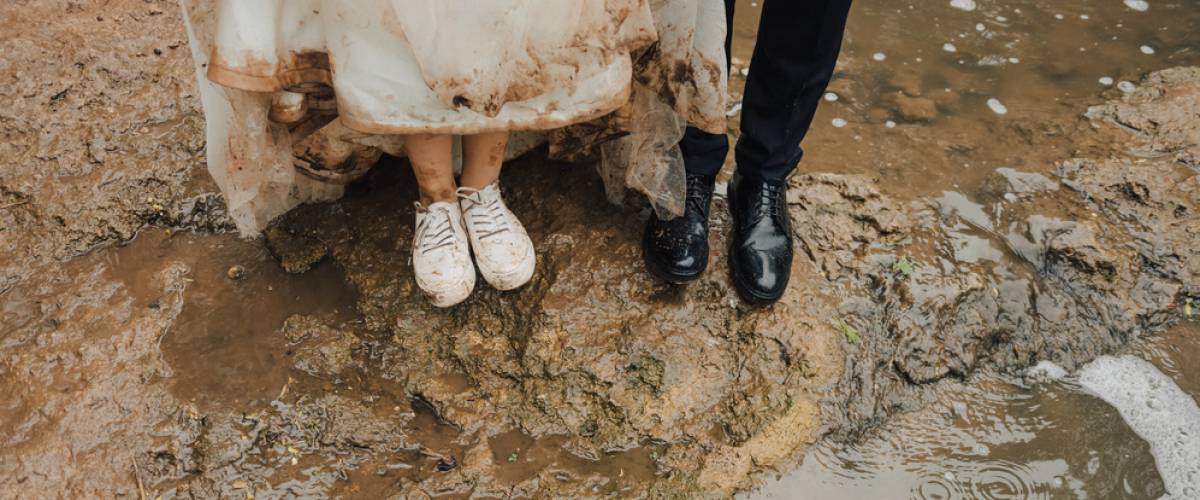 It was actually a really nice wedding, but it was an outdoor venue and it was unseasonably cold and it was raining.
Instead of the seasonal average of like 65-70 degrees Fahrenheit, it was 45 degrees that year, with wind and rain.
Even in my tuxedo with the jacket and all, it was chilly. The bridesmaids were shivering and looked absolutely miserable.
The rain was blowing in because the patio was covered with plastic tarp, but there were no actual walls or anything. The whole thing ended up flooding with rain and mud. The women couldn't put their bags down because the floor was soaked.
Don't have an outdoor wedding. I've been to four outdoor weddings since then, and only once has had the weather be cooperative.
7. Wedding in the woods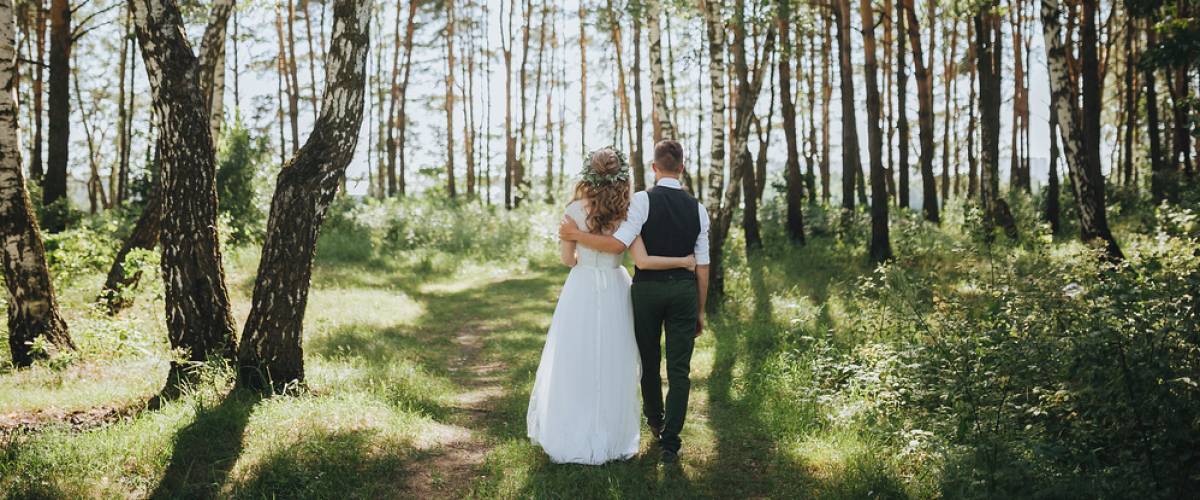 Ugh. I had friends get married in a "forest." They're really big hippies.
It was a stretch of woods between two cornfields, and it was a humid and rainy day. Mosquitoes galore. We had to sit on logs that were covered in damp moss, the mud was ankle deep in places and the ceremony was inaudible due to a tractor plowing the field.
The reception didn't fare much better. We were served food at what we were told was a "charming old cottage," but was actually a rotting former chicken coop that the groom literally dragged in from elsewhere.
The entire event was a nightmare.
| suzqp
8. Making a clean getaway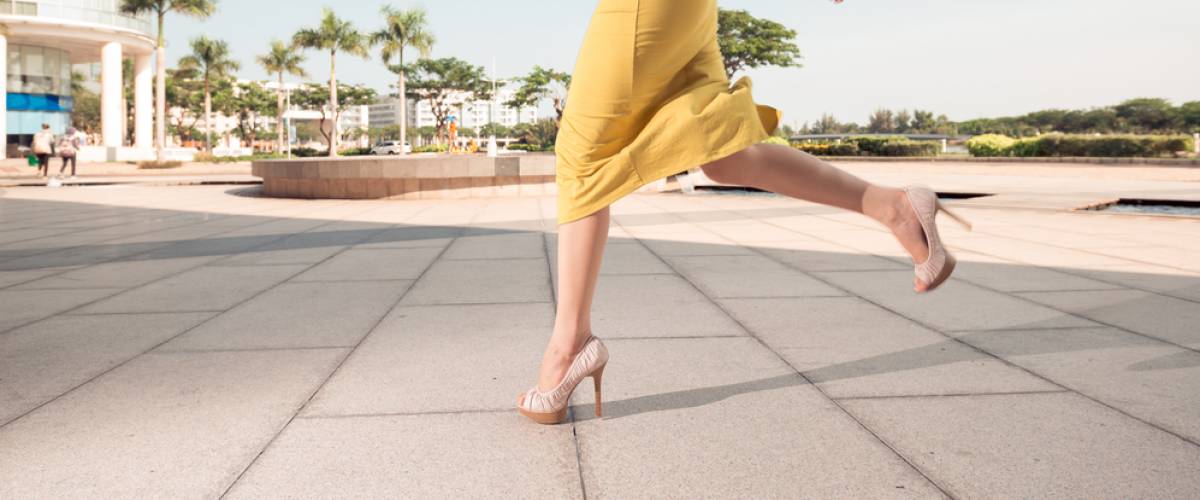 I went to a wedding for distant family relatives because I was guilted into it. It was out in an open field.
At the end of the reception, the bride and groom didn't have enough money to pay the catering, so catering services quit on the spot. The bride then made an announcement that everyone was ordered to "stay and help clean up."
We had to break down tables and chairs, carry the leftover food back to the hotel, take down the decorations and so on.
I carried a chair up the hill and jumped in my car and left. I've never heard from them since, and I don't care.
9. A slipshod wedding on a shoestring budget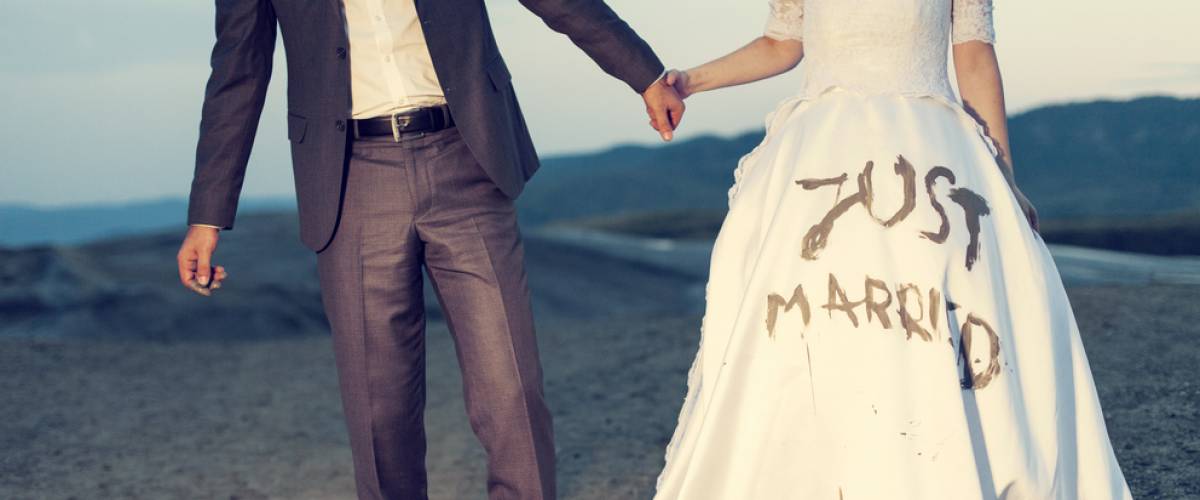 The reception was held in this tiny community room.
After an hour passed, some caterers wheeled in food and left. No one wanted to start eating before the bride and groom showed up, so the food just sat there getting cold.
Another hour went by without the couple showing up, and eventually people got hungry enough to just serve themselves.
The food was absolutely disgusting. Cold hotdogs, a wilted veggie platter and canned chilli.
Two more hours passed before the bride and groom finally showed up.
So that's four hours we were all sitting in this room, with no music, no dancing and bad food. FOUR HOURS.
10. Happy newlyweds with hypothermia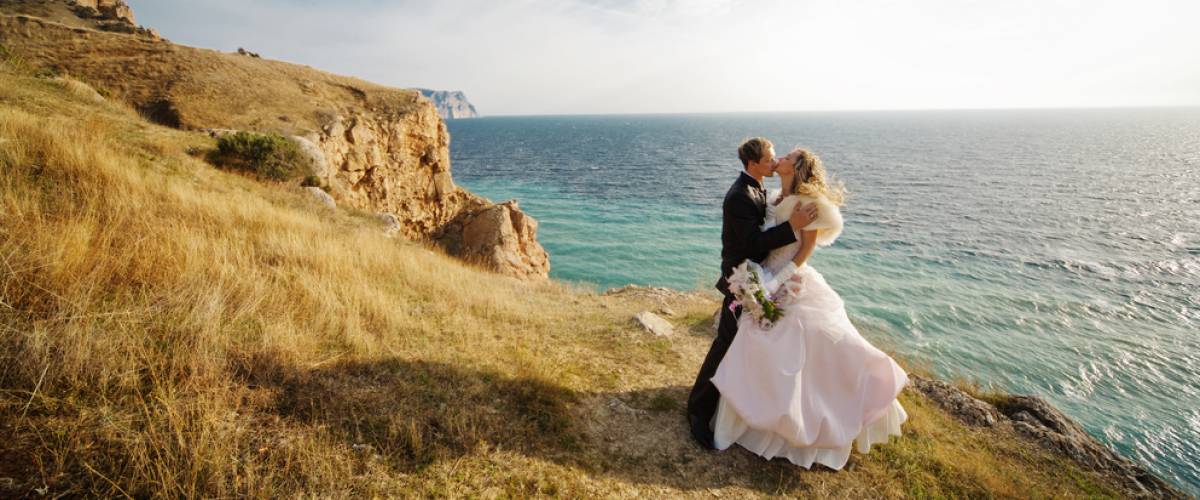 It was on a beach on a windy day. Wind coming off the ocean is freezing, and this was an outdoor wedding.
Ceremony starts. The microphone they are using is overpowered by the wind. No one can hear a thing.
Once they finish and are about to walk down the aisle, the groom's brother runs up and grabs the mic. He proceeds to give a 30 minute religious sermon, despite the fact that the bride and groom are both agnostic.
It took two and a half hours to complete the ceremony, and four hours before we got food. The food was terrible. Their wedding cake was a pre-made Sara Lee cheesecake.
It was a disaster, and I was freezing, so I hopped in my car and left.
| Anonymous
11. Bride, groom and mom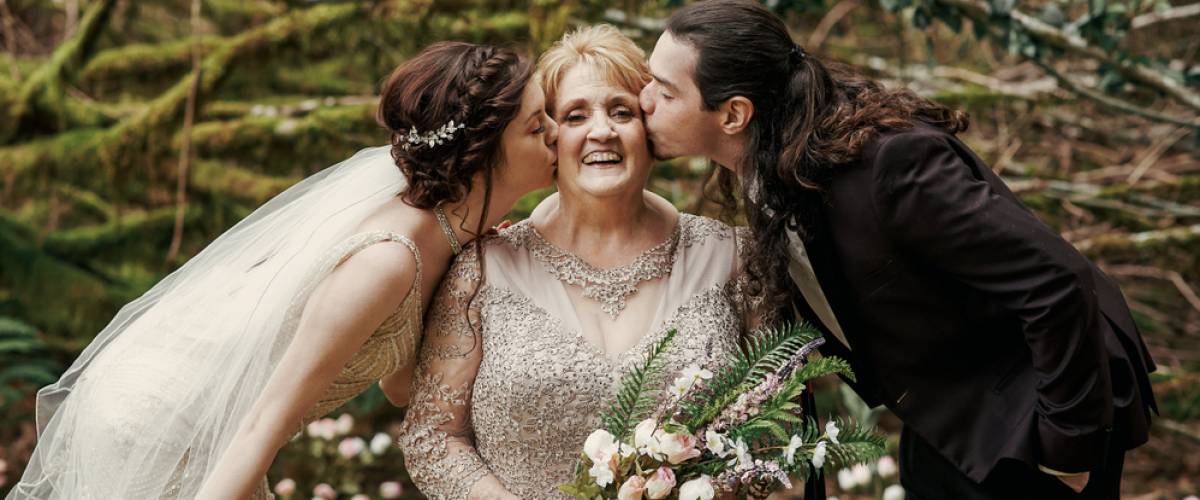 The groom's mother can't deal with not being the centre of attention. Her response is to make the whole day about her.
She changed the groom's suit without telling him, and she insisted the bride's hair people do her hair exactly like the bride's.
She snatched the mic so she could make her own speech, and then used it to complain about the bride's music choices for the first dance.
She delayed the cake cutting by saying it couldn't happen without her there, but then decided she needed to go home and change before the next round of photos.
It was just so incredibly awkward for everyone.
| quixity
12. Don't spend it all in one place The bride and groom took a six hour detour between the ceremony and the reception for photos. No food was to be served prior to their arrival, with only a cash bar that also wouldn't serve until their arrival.
At the reception, the groom put a large cash gift from one of the bride's family members under his plate, only to misplace it. He didn't notice until after the reception was cleaned up.
Cue myself and several groomsmen crawling inside of dumpsters, emptying and searching every bag in the vain hope of finding the lost money, while the bride wept and wailed in the groom's arms.
13. Dad's new girlfriend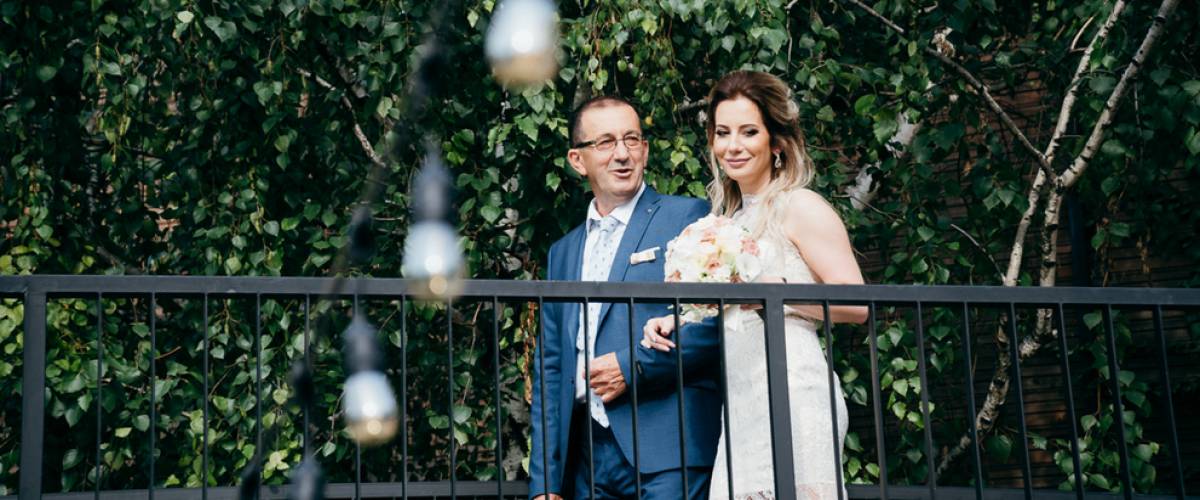 Parents of the bride were divorced, and their relationship was clearly not amicable.
The bride didn't have much of a backbone, so instead of telling them to put aside their drama, they ran amok.
She walked down the aisle with her biological dad, but then her stepdad stood with her at the altar. She had to do two separate father-daughter dances to two completely different songs.
The biological dad brought a date that was a good 15-20 years younger than him. The date was wearing a low-cut, tight-fitting cocktail dress that was more suited to nightclubbing than a black-tie affair. The ex-wife stared daggers at her all night.
It was most awkward evening of my life.
14. The priest kept cracking jokes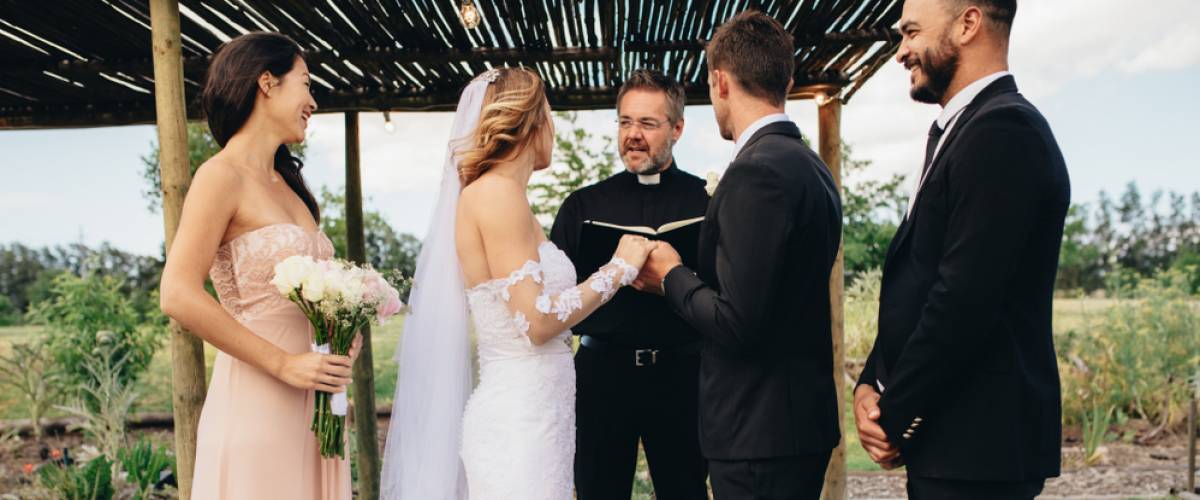 I went to a wedding recently where the priest was cracking sexist jokes. They weren't even funny, just dated stereotypes. He talked for almost 30 minutes, like it was like a terrible stand-up show.
He said things like:
"Men and women are different. Women love shopping, and men love working with their hands. So men, when your wife goes shopping and maxes out your credit cards, just know that's what women are like."
"Men and women's brains are different. While men's brains are organized and logical, women's brains are like a bowl of spaghetti. When you're having communication problems, just remember that you love spaghetti."
It was super cringe-y.
15. A family affair (just not the groom's family)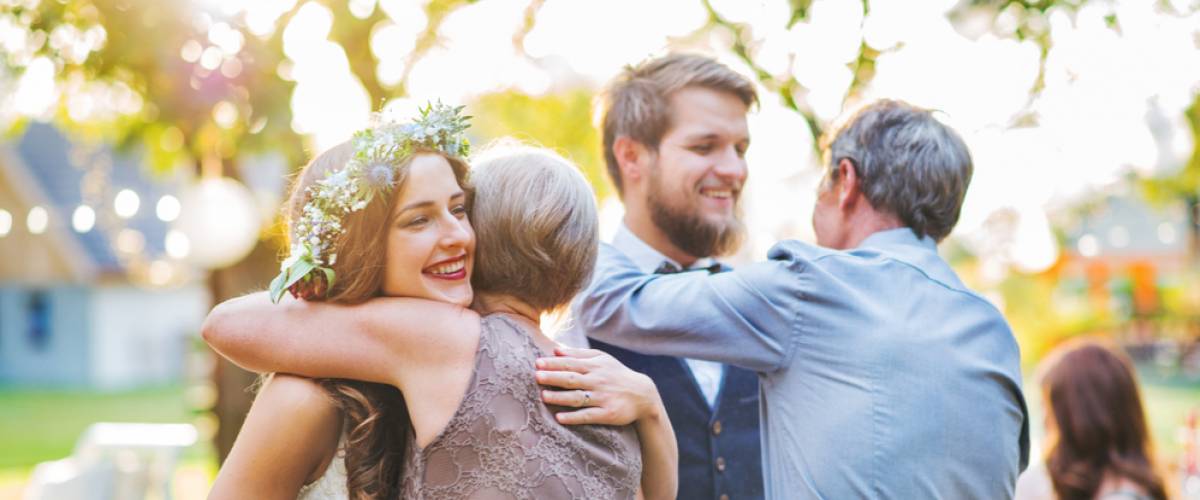 My brother's wedding.
His wife was wedding-crazy, which is fine, except she completely cut us out of the equation. The wedding was all about her and her family.
Her family had all the front tables, while our side of the family sat all the way at the back.
Her family had three hours of speeches where no one thanked or acknowledged my mom or dad, who had given them $20,000 for the wedding.
We were the last table to get to go to the buffet by which time nothing was left. It was a dry wedding, so there was no alcohol. My husband and I went through the McDonald's drive-through on the way home.
16. Mr. (and Mrs.) Worldwide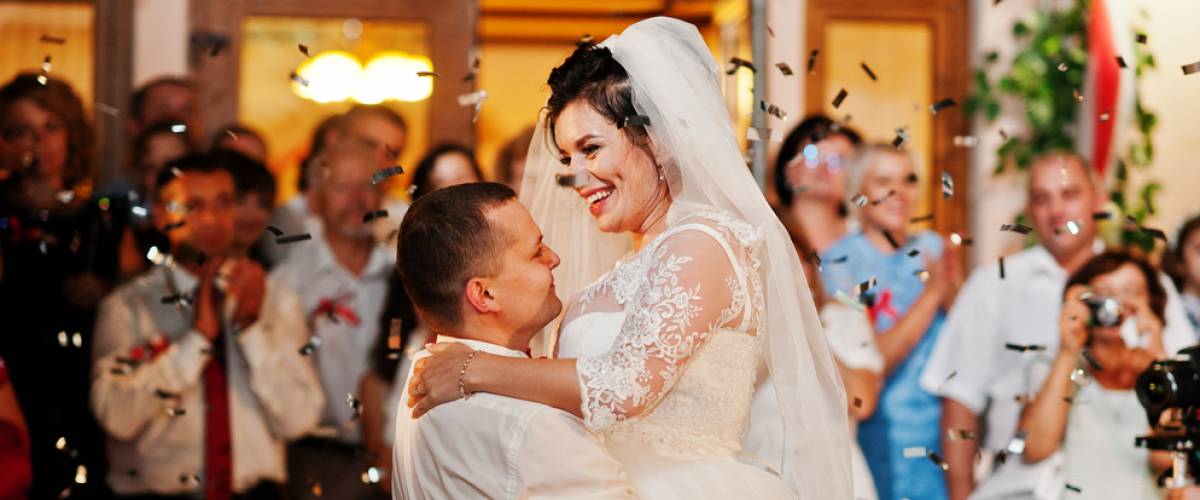 The groom was rich, so everything was pretty nice. Except they decided a DJ wasn't needed. Instead, the bride made a playlist from YouTube, and had that playing.
The sound levels on all the songs were different, the internet was spotty so songs kept pausing to load and someone had to keep changing the playlist when one finished. But that wasn't the worst part.
More than half the songs were Pitbull. He was on every playlist, sometimes multiple songs in a row, and many songs were repeated.
I should add in that they definitely had the money for a proper DJ, as they had a guy playing guitar the whole time.
17. Yeehaw, m'lady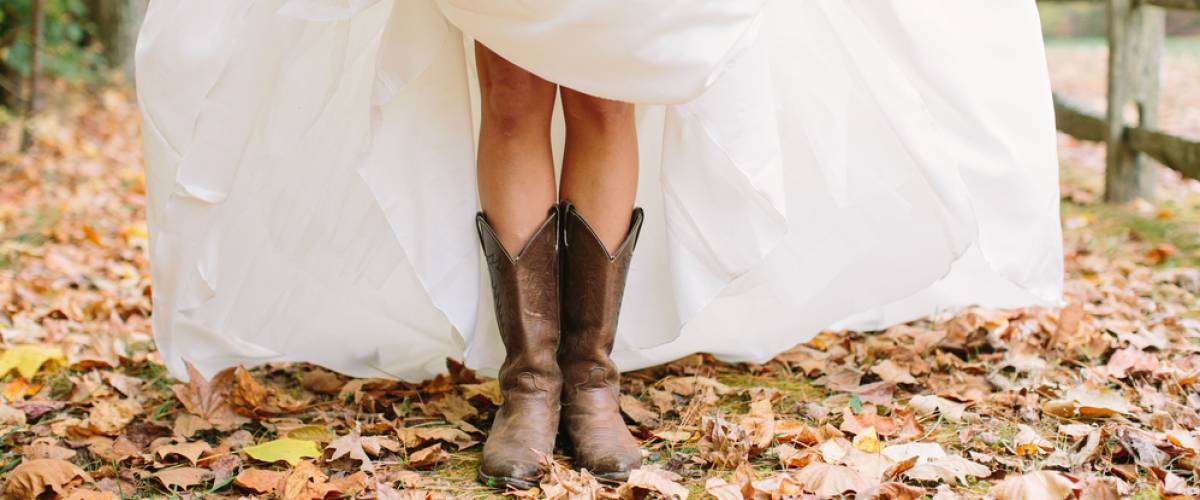 The bride was totally disorganized.
She wanted her wedding colors to be silver and gold, but then decided that she was a country girl (despite living in the suburbs all her life). The bridesmaids had already purchased their dresses, but she made them buy things like flannels and cowboy boots instead.
She was very bad at planning. The day of her cake tasting, her bridesmaids were to meet her at the cake shop. Thirty minutes before their appointment, she calls and tells them that she's still 90 minutes away, and for them to start without her.
Her bridesmaids ended up doing most of her wedding planning, because she was "too afraid she'd mess it up." She really should have paid them as wedding planners.
18. Vows, dehydration and sunburns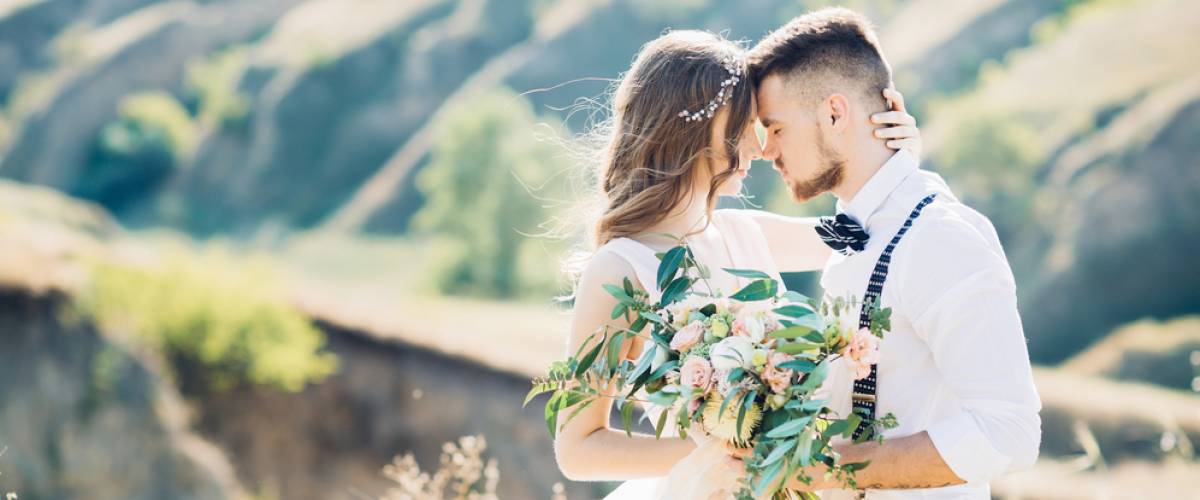 My cousin's wedding.
It was Labor Day weekend, and it was the hottest day ever.
We drove an hour to get to this barn in the middle of nowhere. All the chairs were set up in this field in the beating sun, the service was about 45 minutes. I thought the groom was going to pass out from heat exhaustion.
We finally made it through the service and we went into the barn for the reception. It was 100 people crammed into a barn in 98 degree Fahrenheit weather, with no fans or air conditioning.
It would have been a beautiful wedding if the barn wasn't the same temperature as the surface of the sun.
19. Just desserts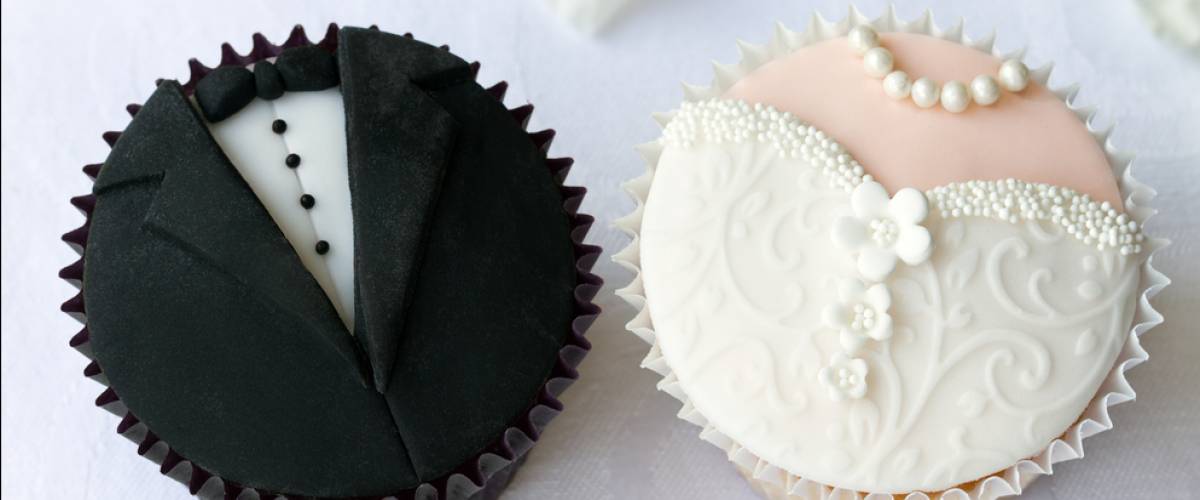 We were all told there wasn't going to be dinner, just desserts. So we all get in line for the desserts. There were all kinds of nice looking cakes, cookies and pies but once we got to the end of the table...suddenly a carving station.
This poor cook was having to plate rib roast on top of plates full of desserts.
Once we got back to our table, we noticed there was no music to be heard and no dance floor.
I later found out that the couple had banned music and dancing because it was "sinful."
I seriously thought people like that only existed in Footloose.
| ersh777
20. Dopey DJ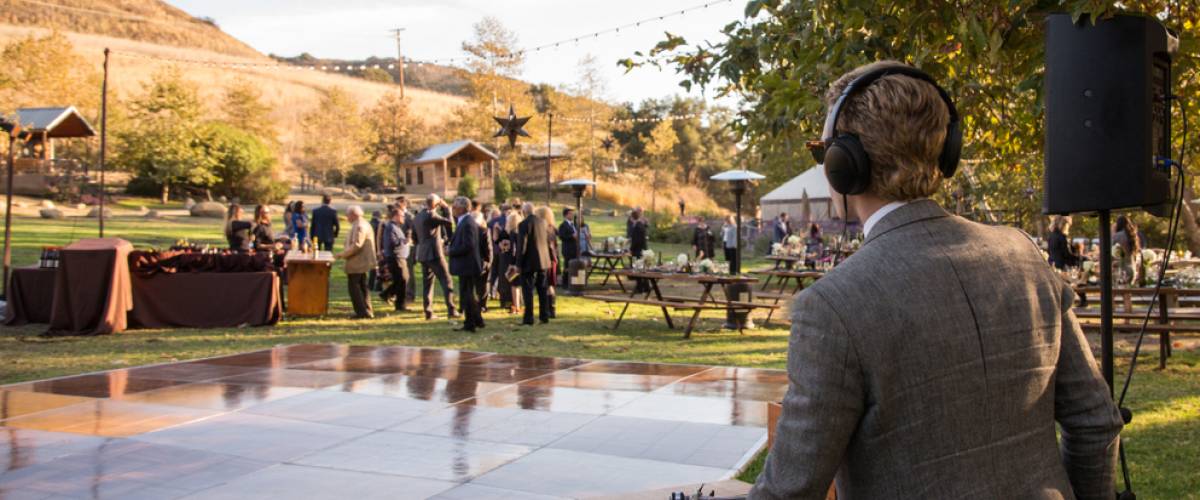 The DJ was a complete disaster.
While the couple did the sand pouring ceremony with their parents, the song that was supposed to be playing was about five minutes late.
At the beginning of the reception he announced them as "Mr. and Mrs. [Groom's Name] and Bride." But instead of saying "bride," he said "Bryan."
The bride and groom's first dance? Even though he had the list of song requests and special dances beforehand, he still had to "double-check" each time. This delayed the dancing quite a bit.
Bridal party dance? Again, he had no idea what to play so we all had to sit there while he figured it out.
21. Ain't no mountain high enough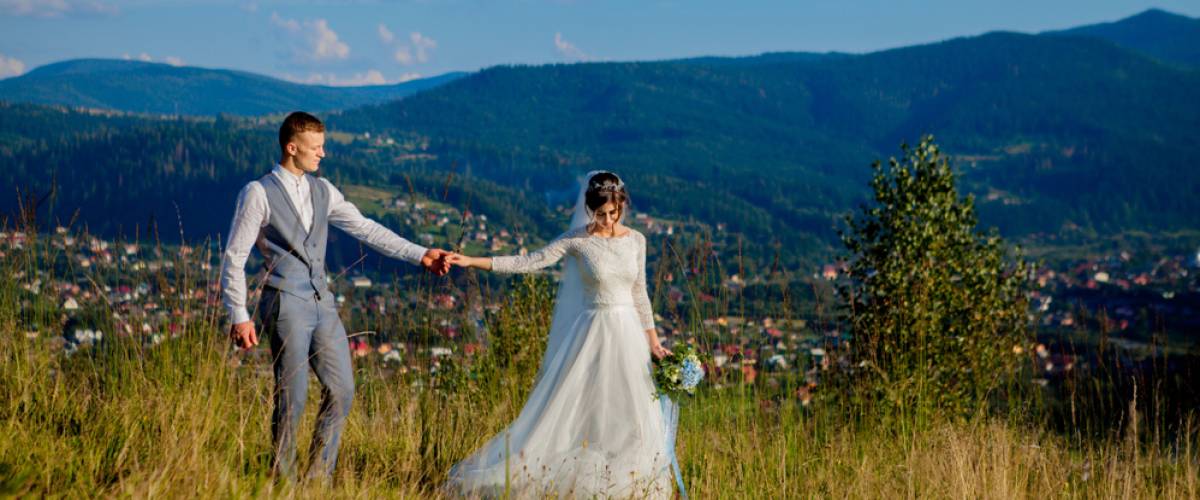 Went to a wedding that was in a big house in the mountains.
We drove up some really twisty roads. The altitude and sharp turns made me unbelievably carsick. When we finally arrived, there was a locked gate with nobody there and we couldn't see anyone. Total cell phone dead zone.
Guests were lining up in their cars and nobody could figure out how to get in. We all were waiting around for well past the time that the wedding was supposed to start.
Finally, we saw some other wedding guests on the other side of the fence and they were able to let us in. It was total chaos. Turns out the wedding party was nowhere near ready, and had locked us out on purpose.
22. Nicotine and nuptials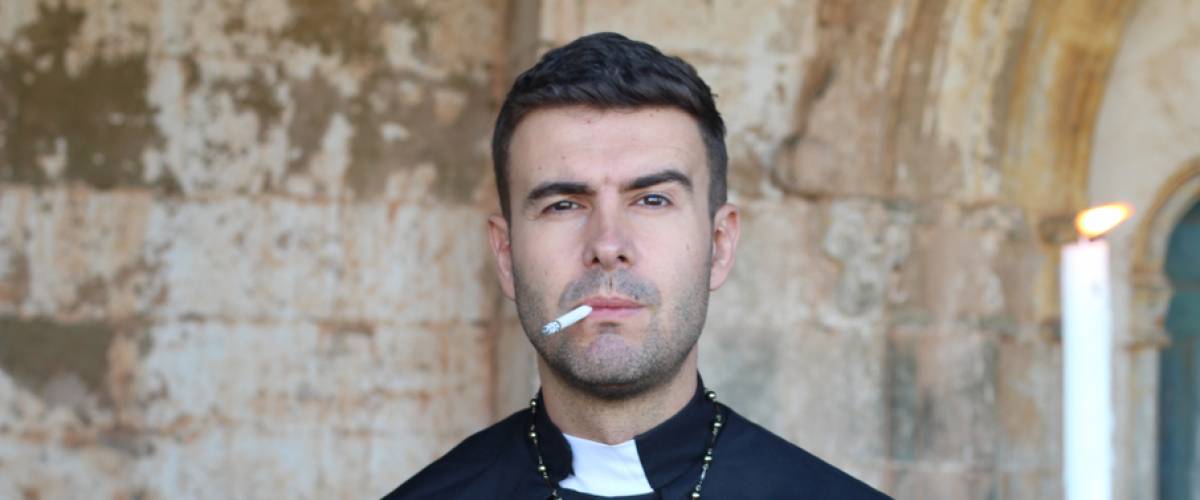 My own. My husband and I were eloping and found a man to officiate. The man was really nice on the phone, told us to come on by this little chapel he worked at.
Seemed legit enough.
The officiant sat us down and told me that I needed to recite these "special vows" that were all about obedience and submitting to my husband.
He then explained that he could legally divorce us for $850 if I "changed my mind." He then lit up a cigarette and smoked through the whole ceremony. Now, I'm a smoker so I didn't mind. But while you're officiating a wedding?
Got some amazing pictures though.
23. A bizarre wedding theme and a one-man karaoke band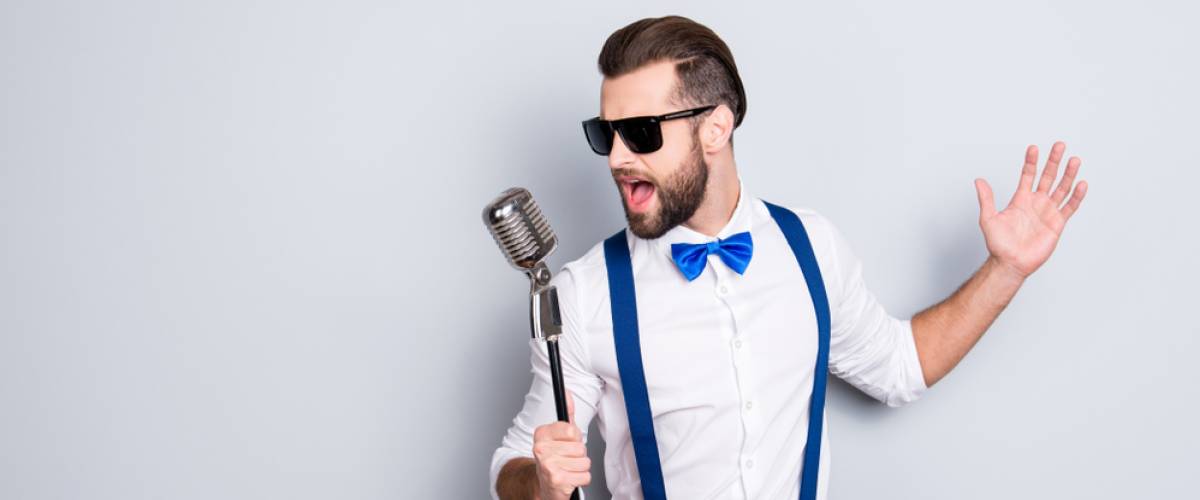 Two come to mind.
A former boss held his wedding at the family cottage. The "theme" of the wedding appeared to be "getting ready for the wedding." Centrepieces were candid photos of the whole family cleaning trees and planting flowers. The speeches were nothing but praise for the family coming together to create such a nice wedding.
It was like the wedding itself wasn't important, just the fact that they got ready for it.
And my dad's second wedding reception was terrible. The DJ refused to play actual songs, instead choosing to provide the vocals himself, like his own personal karaoke party. He also sat down through the whole thing.
24. Stand-up service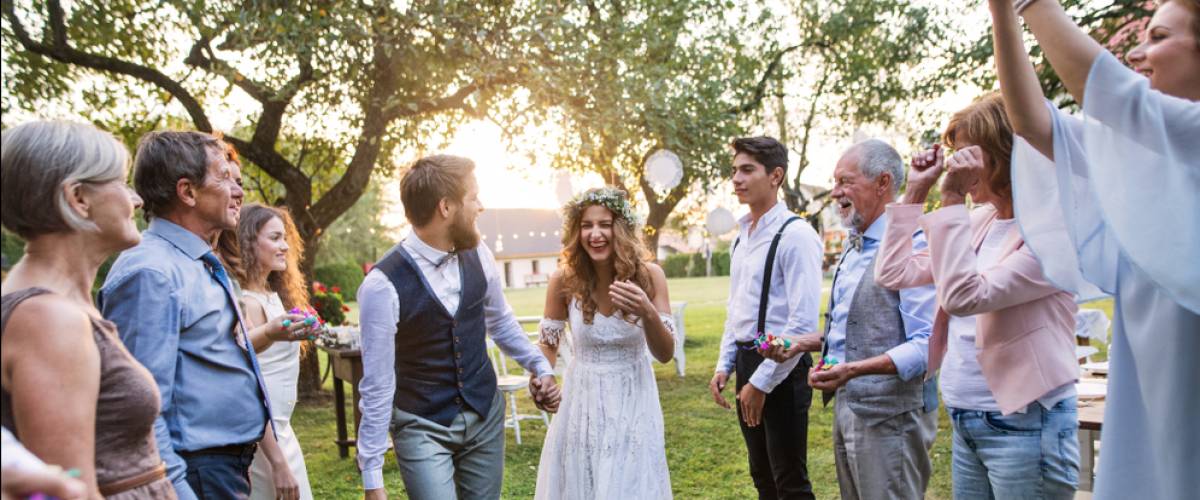 There were no tables and chairs at the venue. Like none.
They had an open bar and a three course meal, but absolutely no chairs. Everyone had to put their drink on the ground and hold their plate to eat.
It was the craziest thing I've seen. Picture a big fancy wedding hall, everyone dressed in their Sunday best and holding hot heavy plates.
Everyone just assumed that some sort of terrible thing happened where the tables and chair people didn't bring them, but afterwards I asked the bride what happened and she just said, "Oh, we would have had to pay extra for that."
25. A wedding and a divorce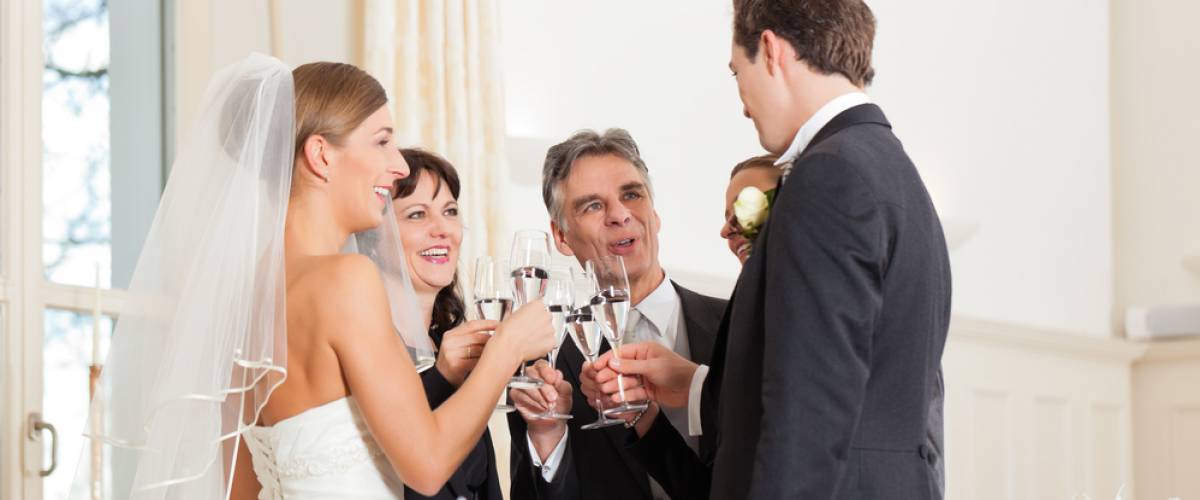 I was at a wedding two years ago where the happy couple were best friends with another married couple. Naturally, they made the other couple best man and maid of honor.
Three weeks before the wedding the other couple split acrimoniously. He cheated, and they were going through a nasty divorce by the time the wedding rolled around.
The whole wedding became centred around the best man and maid of honor, and their dismal attempt at looking happy for the new couple. It was made even more awkward because the best man brought his new girlfriend to the reception.
It was like a soap opera. All of the guests kept wondering, "What's going to happen next?!"
26. Crying tiers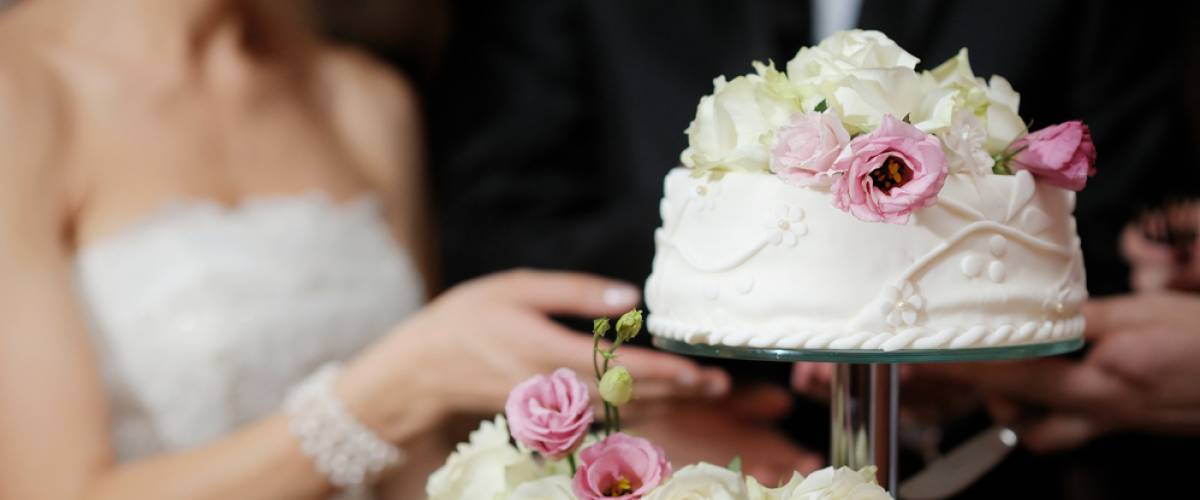 Only horrible for one person: The main hostess.
She carried in the three-tier wedding cake by hand, rather than using a cart. She not only dropped it, but fell face first into it on the floor. First there was dead silence...then a few giggles....and then she had a complete emotional breakdown like I have never seen before.
She was completely devastated from both the embarrassment and ruining that special moment.
We all eventually assured her that we're not upset with her and don't care about the cake. The best part was that she easily collected $1,000 more in tips than she would have had that not happened.
27. Married in a major hurricane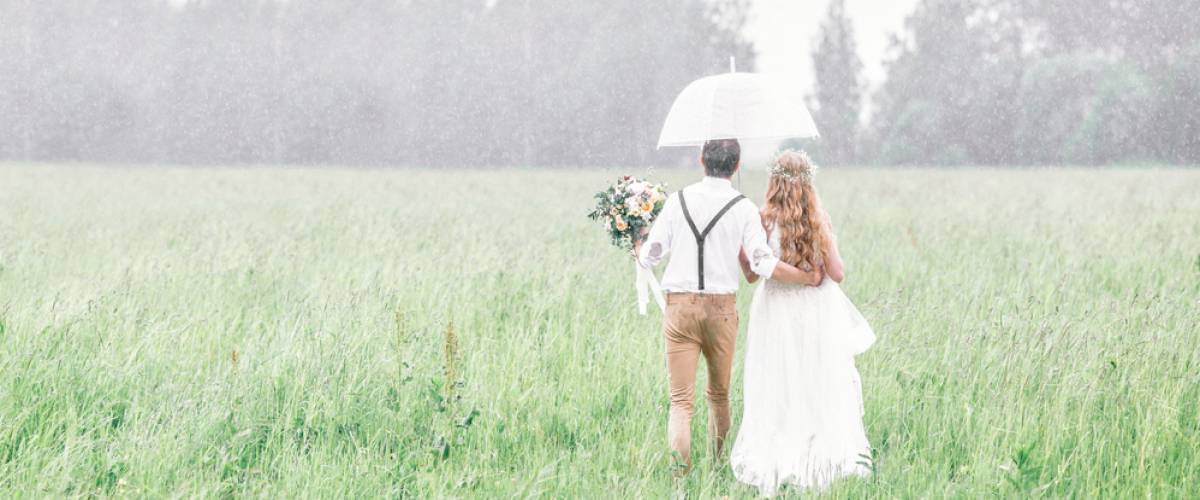 My parents had a pretty disastrous wedding.
The wedding was in July. They were expecting a hot, sunny day but it ended up being a major hurricane.
My mother had a taxi scheduled to take her from the hotel to the church. Due to the rain, the taxi was super late. As my mother was waiting, in her wedding dress, she gets hit by a car.
Luckily, she doesn't break any bones, but a big chunk of her dress gets torn.
She finally makes it to the church. My father was in tears thinking that she wasn't going to show.
It was a disaster at the time, but now they look back at it and laugh.
28. Runaway caterer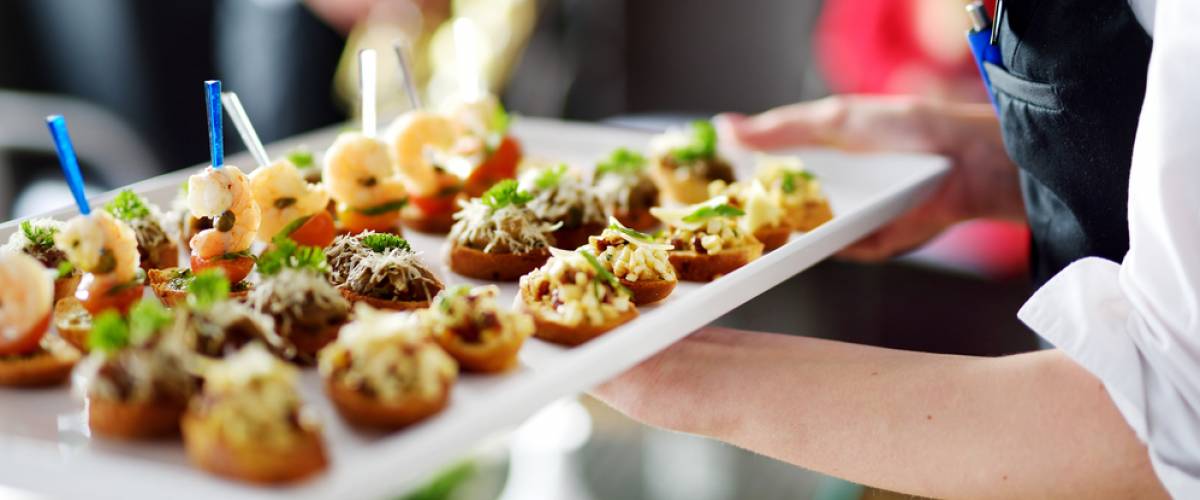 My cousin who, let's say, isn't the brightest bulb, thought that she had hired a caterer because she sat at a bar one night and said to this lady, "You should do the food for my wedding."
She waited until about an hour after the food should have logically arrived before starting to make some phone calls, only to find out that the "caterer" was on vacation in Costa Rica, and had no idea that the bride thought she was doing food for the wedding.
Domino's came to the rescue two hours later. The reception being at a bowling alley with a keg in the middle of the dance floor was completely planned.
Sponsored
Kiss Your Credit Card Debt Goodbye
Millions of Americans are struggling to crawl out of debt in the face of record-high interest rates. A personal loan offers lower interest rates and fixed payments, making it a smart choice to consolidate high-interest credit card debt. It helps save money, simplifies payments, and accelerates debt payoff. Credible is a free online service that shows you the best lending options to pay off your credit card debt fast — and save a ton in interest.