Nvidia
It's difficult to pick winners in the ongoing battle over generative artificial intelligence. Tech giants are investing billions of dollars into this new sector but the business model isn't completely clear yet. What is clear, though, is there's a growing demand for semiconductors.
Nvidia (NVDA) has already posted stellar earnings based on this tailwind. Revenue was up 88% between the first and second quarter of this year. It was up 101% from the same quarter last year. As the battle intensifies, Nvidia is likely to emerge as a prime beneficiary.
The stock currently trades at a P/E ratio of 102. Given its current growth rate, that ratio could drop to more modest levels rapidly. Keep an eye on this growth stock.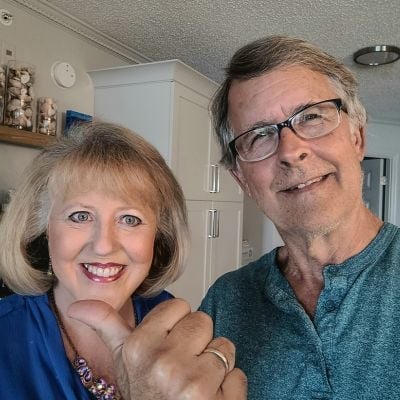 Rocket Lab
The commercial space industry has matured enough to become an attractive spot for investment. Unfortunately the most popular company in this industry, SpaceX, is private. But publicly listed Rocket Lab (RKLB) is worth some attention. The company offers rocket-launch services, focusing on small satellites instead of heavy payloads.
Between 2021 and 2022, the company more than tripled its revenue. In the second quarter of 2023, the team delivered $62 million in revenue, up 12% year-over-year. However, the company is still operating at a loss, which means a PE ratio doesn't apply. Instead, the stock could be valued on a price-to-sales ratio of 9.
Essentially, Rocket Lab is an attractive growth stock in a fascinating industry that deserves a closer look if you're seeking out growth opportunities.
NuBank
FinTech startup NuBank (NU) was backed by none other than Warren Buffett when it went public in 2021. The stock has struggled since and is now trading 41% below its offering price. But Buffett remains committed to the story.
In the three-month period ending June 30, NuBank added 4.6 million new customers to its platform. That represents 28% growth year-over-year. Revenue, meanwhile, soared 60% during this period. The digital bank is also profitable, registering net income of $262.7 million in its latest quarter.
These impressive numbers are being reflected in the stock price, which is up 95% year-to-date. But the P/E ratio is also high at 494.66. On paper, this stock looks egregiously expensive. But if Buffett thinks the price is justified, the stock probably deserves closer inspection from retail investors.
Sponsored
Follow These Steps if you Want to Retire Early
Secure your financial future with a tailored plan to maximize investments, navigate taxes, and retire comfortably.
Zoe Financial is an online platform that can match you with a network of vetted fiduciary advisors who are evaluated based on their credentials, education, experience, and pricing. The best part? - there is no fee to find an advisor.